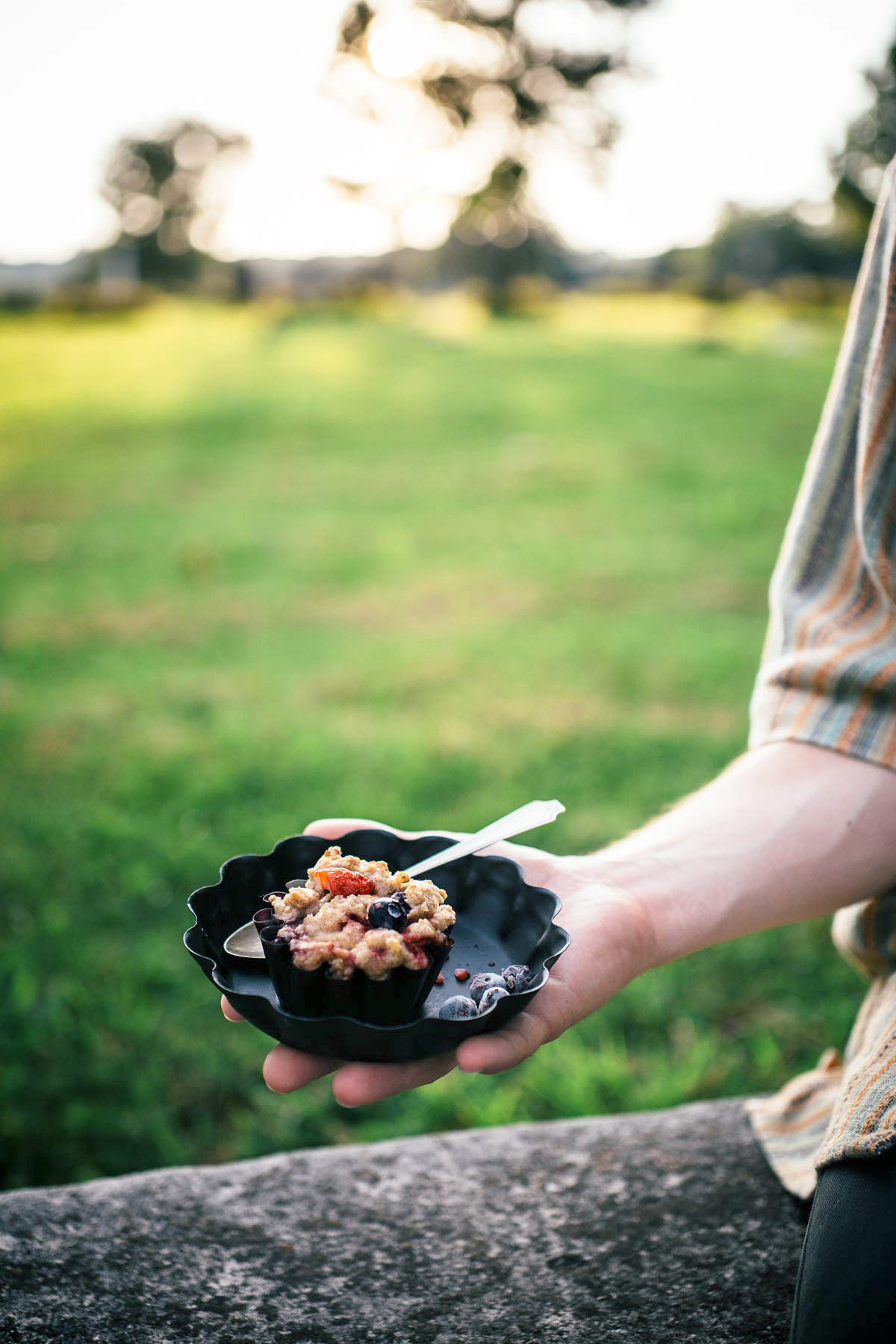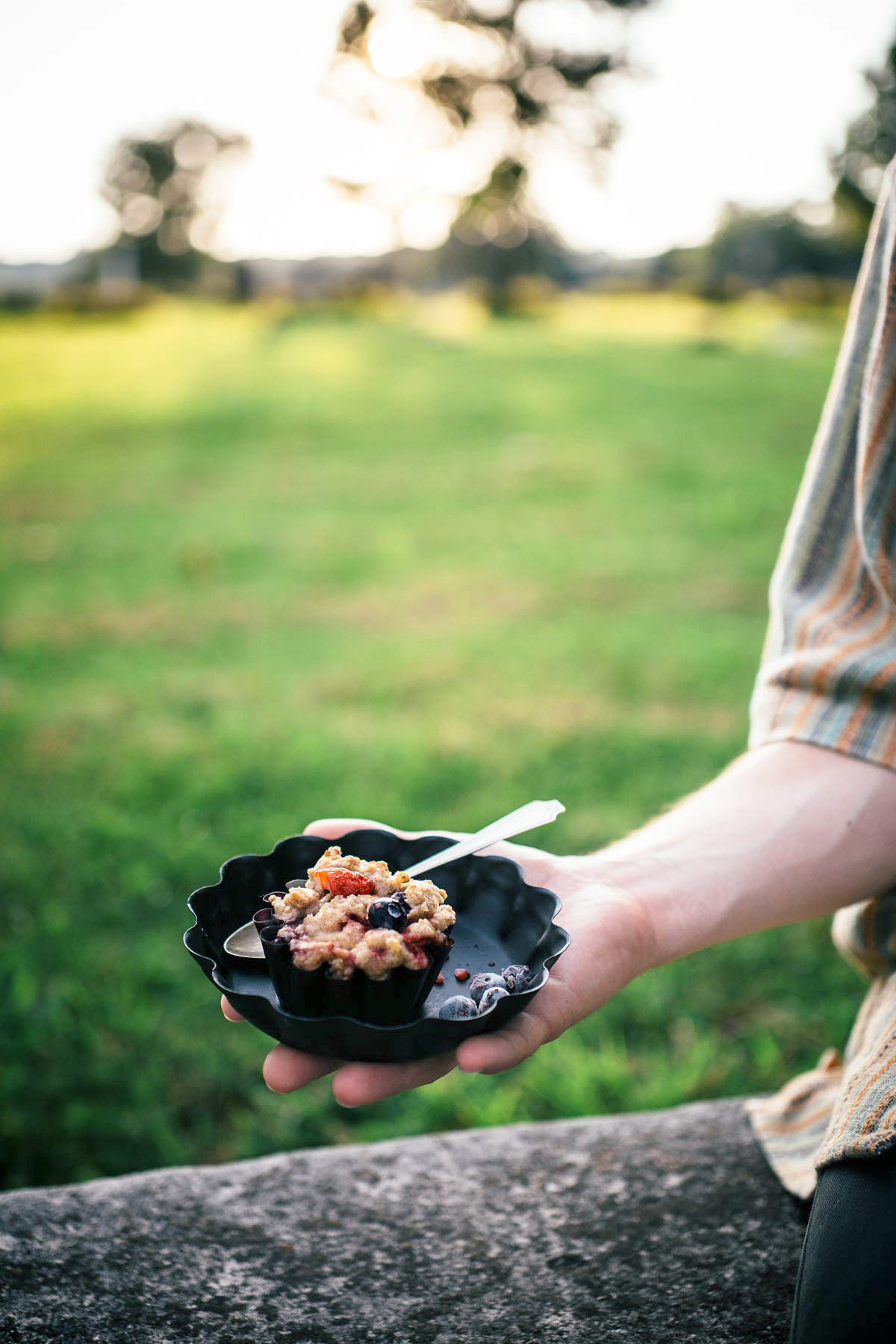 Updated August 2016: I made this recipe again and wrote about it here as part of my 'Throwback Thursday' series! Feel free to check it my updated notes on it here.
---
And so continues my desire for summer food! This recipe is great though because it's like a fake summer recipe…you use frozen berries so that they hold their shape and color while you fold them into the batter. It's great because you can go into this recipe knowing that it will turn out fantastic regardless of what season it is.
I had to race out of bed this morning in order to get a picture of these fluffy muffins before my roommates gobbled all of them up. These muffins are "bakery style" so they puff up way past the top of the tin and stay super moist and flavorful because of the yogurt in them (and smell up the whole kitchen with berry baking goodness!)
This recipe is adapted from Isa's Vegan Brunch; it's one of the first recipes I discovered when diving into vegan baking and it really hooked me. I believe strongly in the idea that vegan baked goods stay moist longer and manage to pack more flavor with their slightly dense texture. I suggest this recipe (and Isa!) for anyone who does not have much vegan baking experience but is ready to learn!
2 cups all-purpose flour
3/4 cup natural cane sugar
1 tbsp baking powder
1/2 tsp salt
1/2 cup soy greek yogurt (I used blueberry flavored and it turned out great!)
1/2 cup nondairy milk
1/2 cup canola oil
2 cups frozen mixed berries
Preheat oven to 375 degrees and lightly grease a 12 cup muffin tin.
In a large bowl, combine the flour, sugar, baking powder, and salt. Make a well in the center of the dry ingredients and add the yogurt, milk, and oil. Use a spatula to mix everything together until a smooth batter forms. Fold in the berries.
Scoop the batter into the muffin tins (just the 12- it should fill most of each tin so that they will rise to be big, bakery style muffins). Bake for 23 to 25 minutes.
Remove from oven and let cool completely.
Serve with butter or eat them by themselves for the rest of the weeks breakfast!