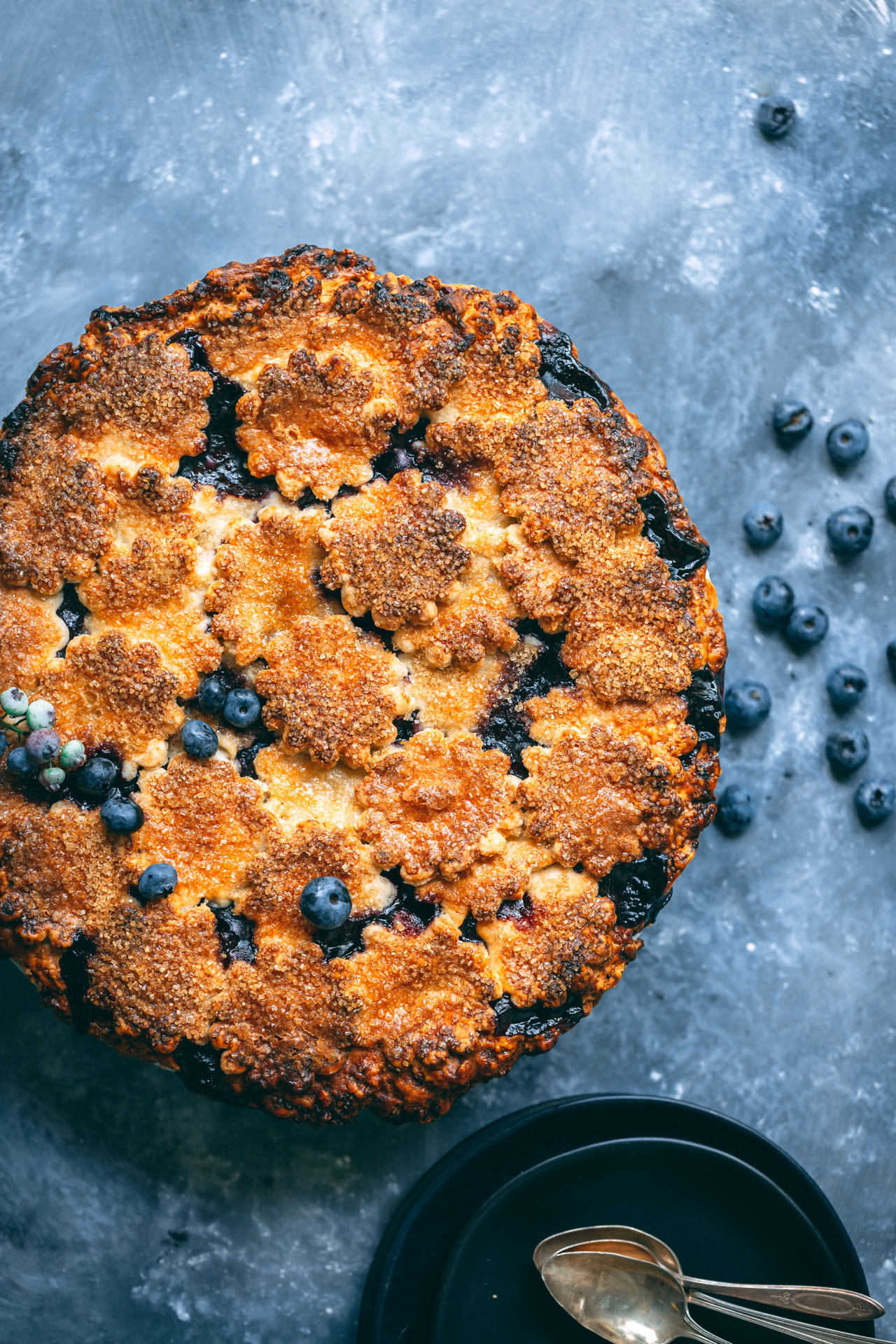 Blueberry Lemon Pie
This Lemon Blueberry Pie recipe has a flaky crust and juicy filling perfect for a summer treat when blueberries are in abundance.
In a hurry? Click here to JUMP TO RECIPE!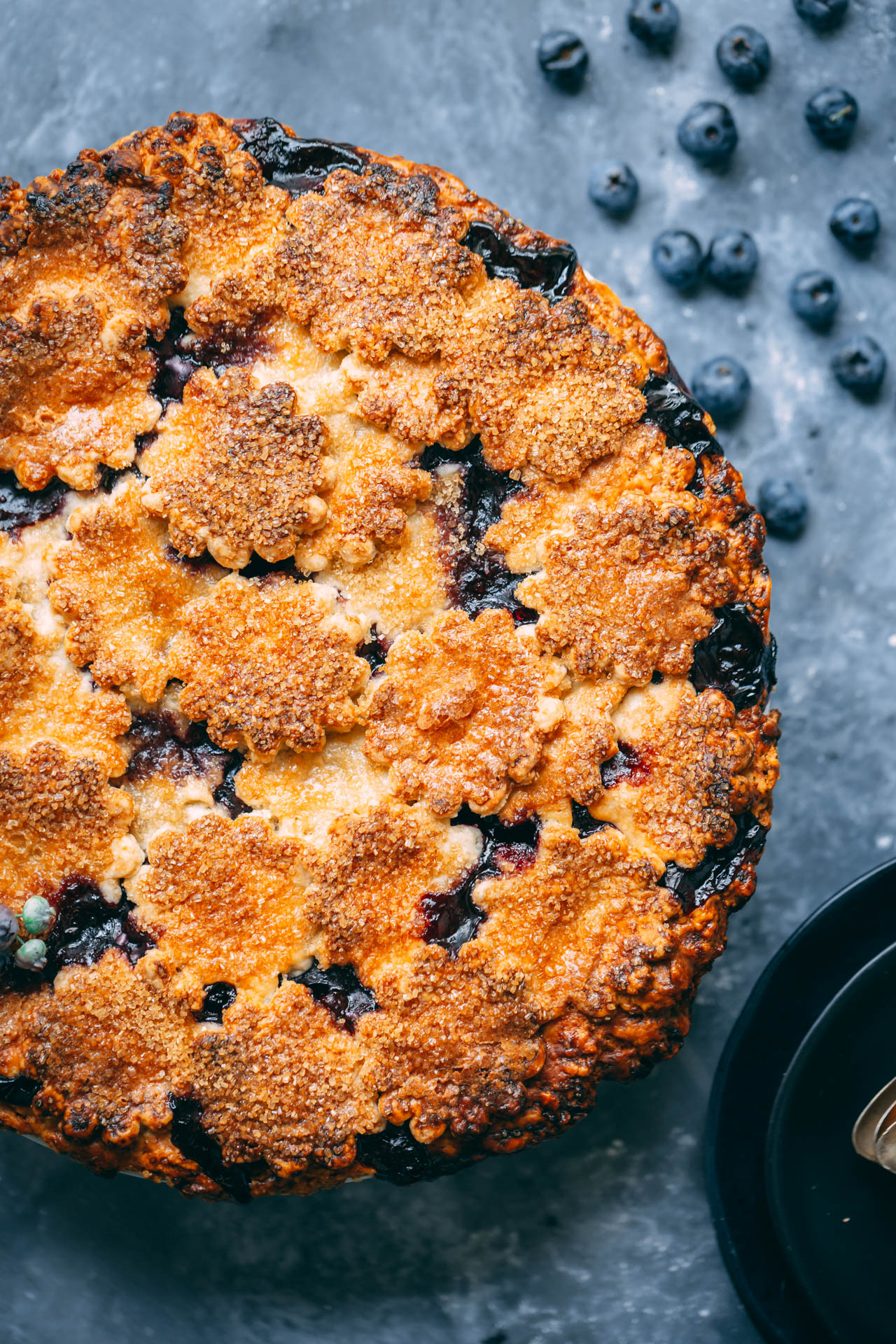 As I'm sure you can tell by the recipes I've shared over the last few months, I usually shy away from anything too labor intensive. And to me, pie has always been at the top of the list when it comes to time consuming and finicky recipes. If I had my way, I'd just make cakes and quick breads for all special occasions but pie is Wyatt's favorite so I've come back to trying to master it time and time again.
I'm inpatient but persistent, which is why I gave this pie making thing another go a few weeks ago after swearing it off last January when I made two ugggggly looking things for Wyatt's birthday. I think my biggest issue, as a bit of a perfectionist, is that I'd spend hours in the kitchen working on a pie and it would come out of the oven so imperfect — the crust would shrink or there would be fruit oozing out of the seams. All the work and it's not perfect? What's the point.
After we picked 22 pounds of blueberries last month, Wyatt requested a lemon blueberry pie and I knew I'd have to at least try.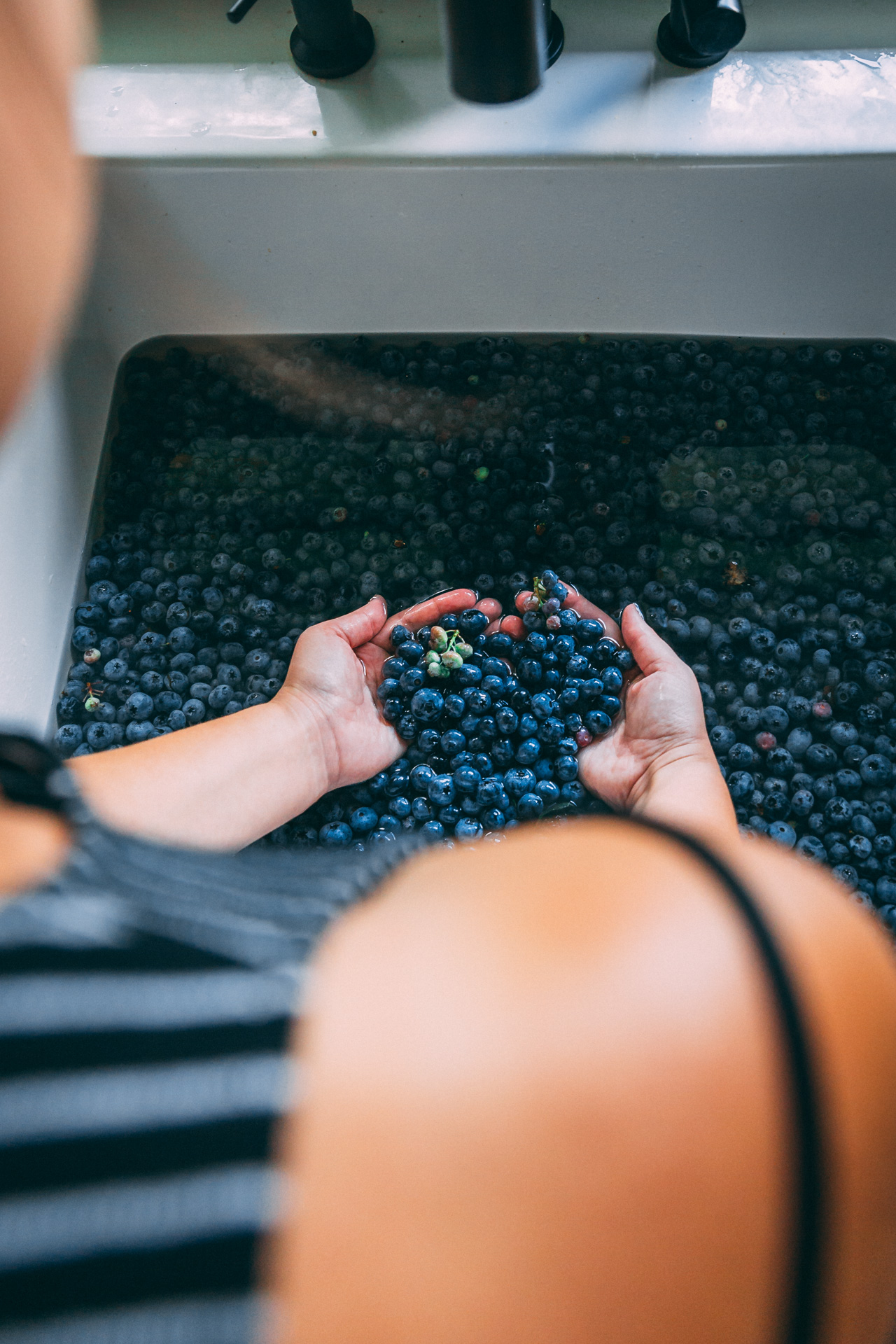 I researched online all the ways to avoid a mess of a crust and after searching for hundreds of pictures on Pinterest, I realized what made the pies so beautiful in the first place was their imperfections — the oozing invites you to want to dig into it. I still skipped the lattice top (because I've just had too many fails with it) for a more forgiving star shape and ended up loving the results.
Pie making is not for the rushed. I found myself without plans (very unusual on a summer weekend!) on a rainy Saturday and had nothing else on my to-do list. This meant I was able to put my entire focus on making this fresh blueberry pie and felt like I was really rewarded with the results.
When I let myself truly focus on the entire process of the pie making, I found a sense of calm and relaxation while working in the kitchen (which, to be honest, is what drew me to it years ago but I have sense been lost in the rush of getting dinner on the table in under thirty minutes). I cranked up some 90's tunes and took one step at a time.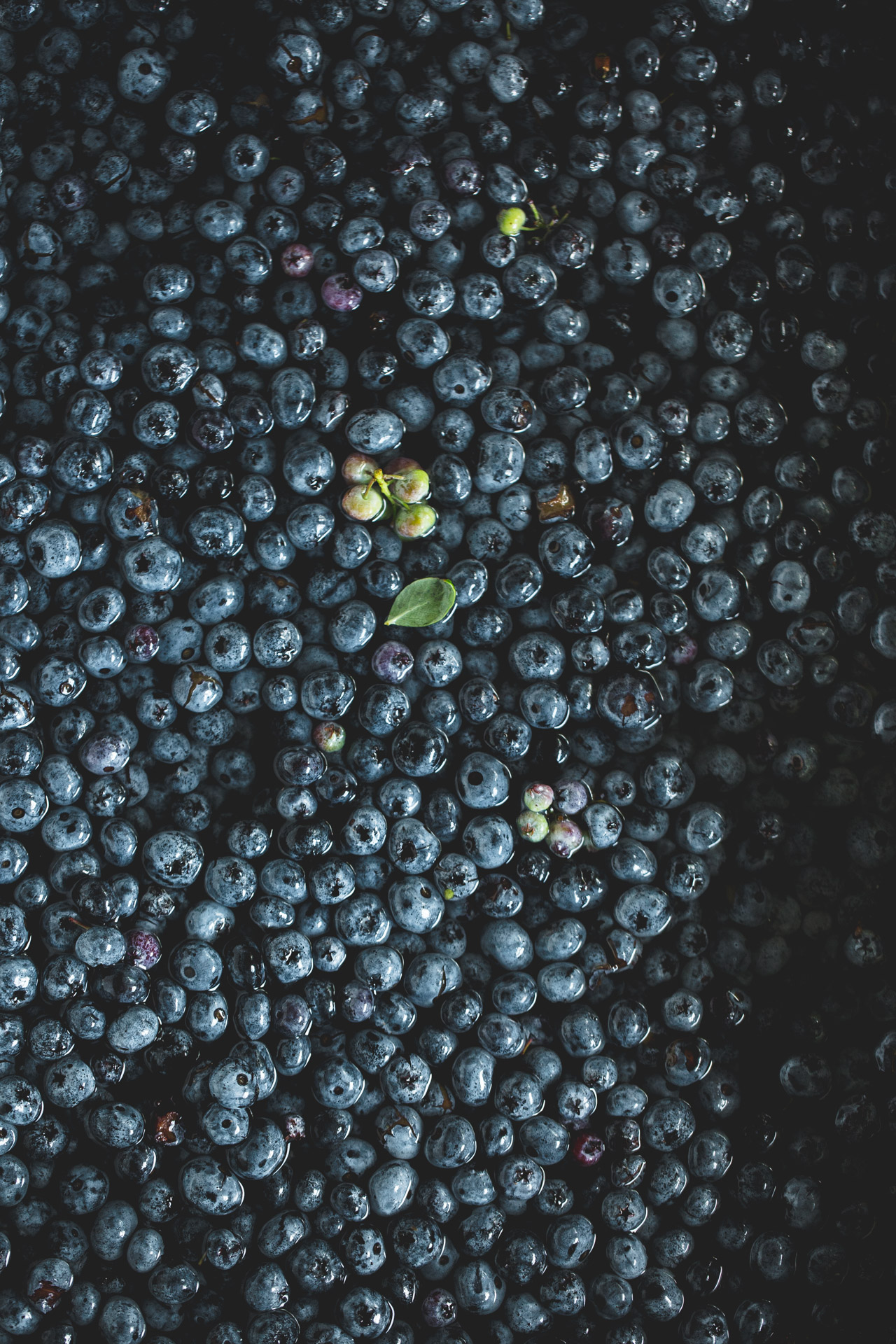 What's Needed for Lemon Blueberry Pie?
To make the homemade pie dough and the easy blueberry pie filling, you'll need the following:
All-purpose flour
Granulated sugar
Salt
Unsalted butter
Vodka
Lemon juice and zest
Fresh blueberries
Cornstarch
Egg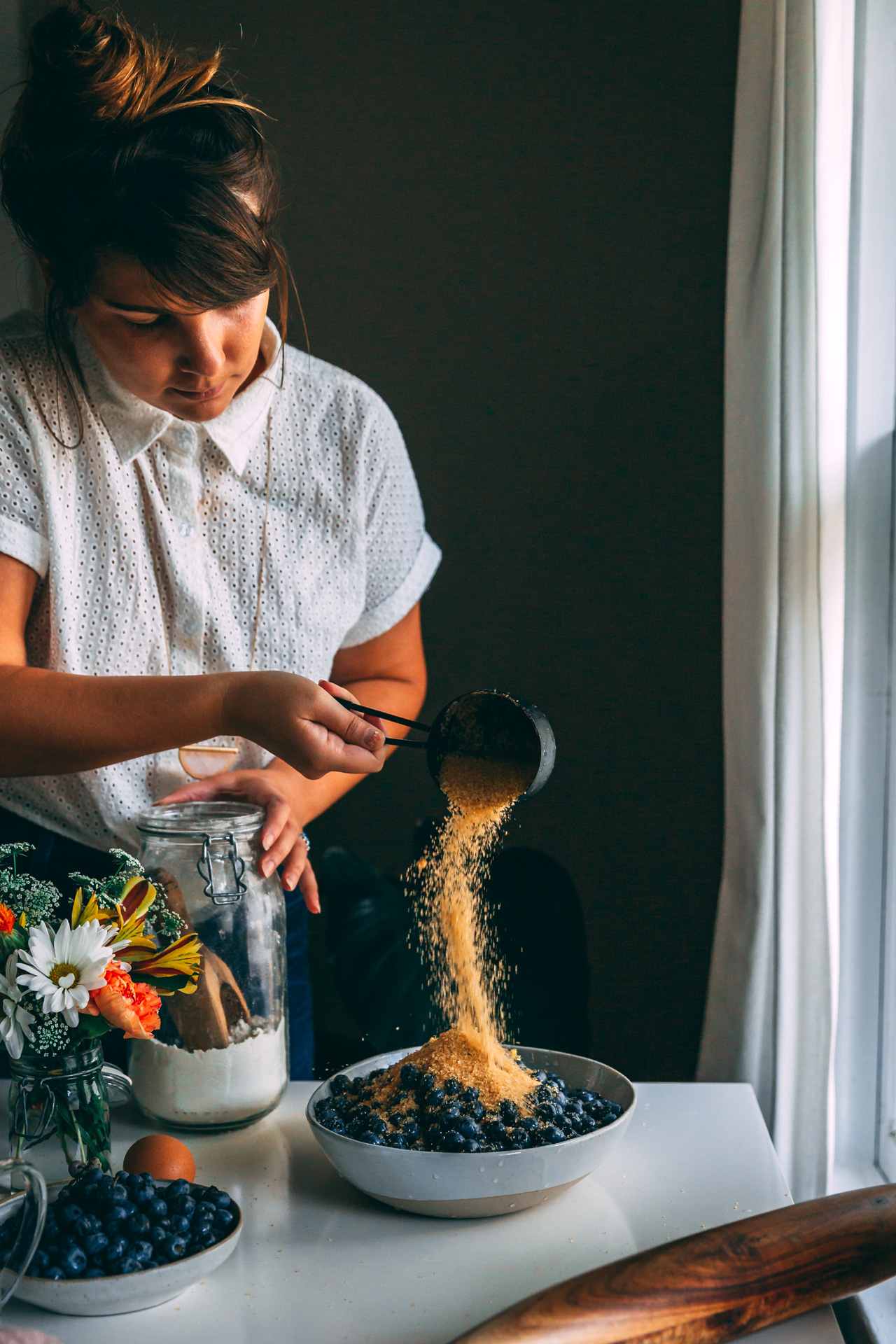 How to Make Lemon Blueberry Pie
I've included detailed instructions on how to make this homemade blueberry pie in the recipe card below. Here are the basics to making a fresh blueberry pie at home:
Make the pie dough, then divide in half and chill for 2 hours.
Stir together the easy blueberry pie filling.
Roll out half the pie dough and press into a 9-inch deep dish pie plate.
Roll out second piece of pie dough and cut into shapes of your choosing.
Pour the blueberry pie filling into the pie plate, then top with the pie dough shapes.
Brush the top of the pie with egg wash, then bake.
Let cool at room temperature for 3 hours before serving.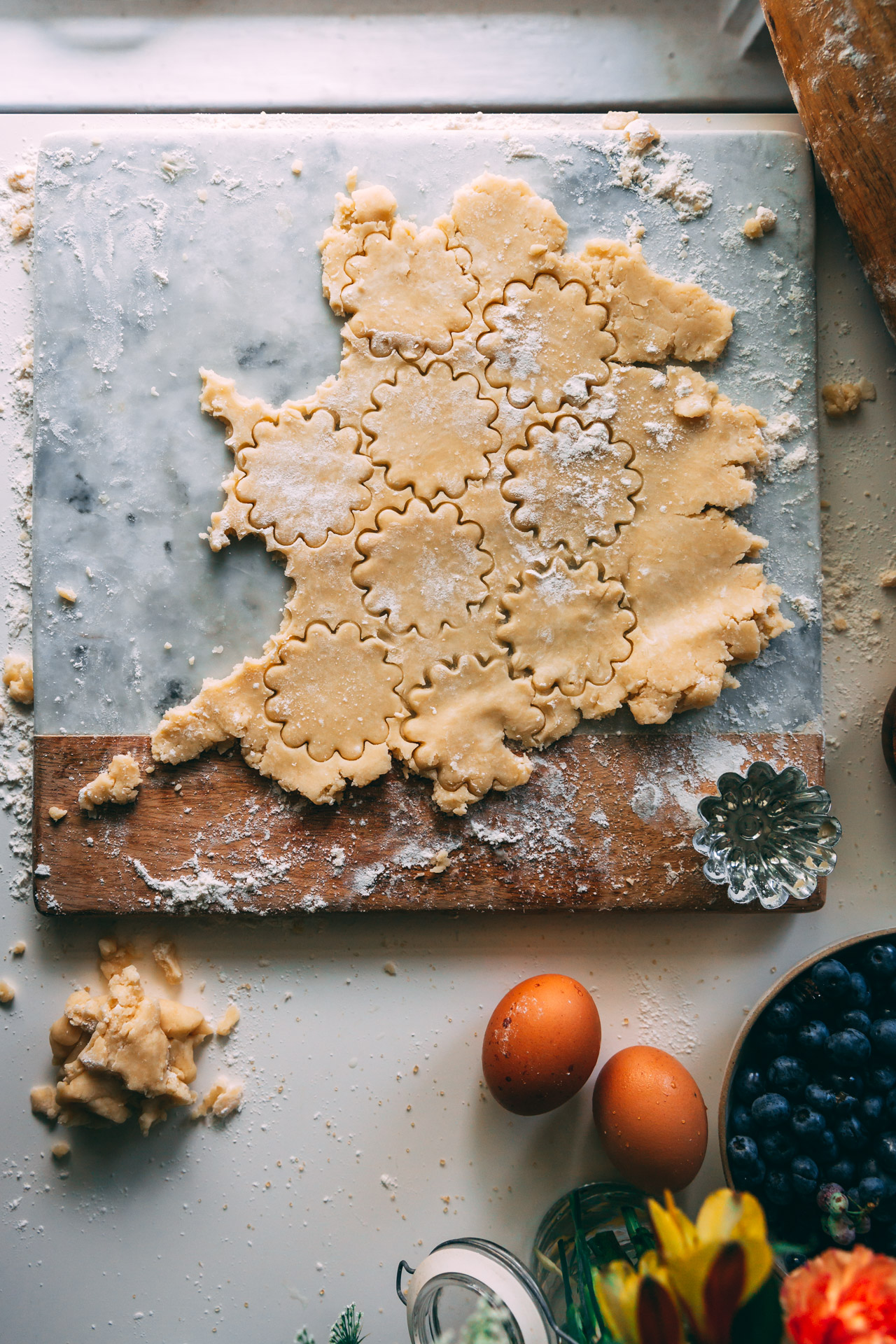 Can I Use Frozen Blueberries?
Perhaps, but I've only made this as a fresh blueberry pie so I can't say for certain. If you use frozen blueberries, I imagine you'd want to use them frozen (i.e. don't thaw). You'd also need to add a few minutes to your bake time.
Do I Have to Use Vodka in the Pie Crust?
I highly recommend using it, yes! The vodka makes for an ultra flaky pie crust. Don't worry, the alcohol evaporates as the lemon blueberry pie bakes.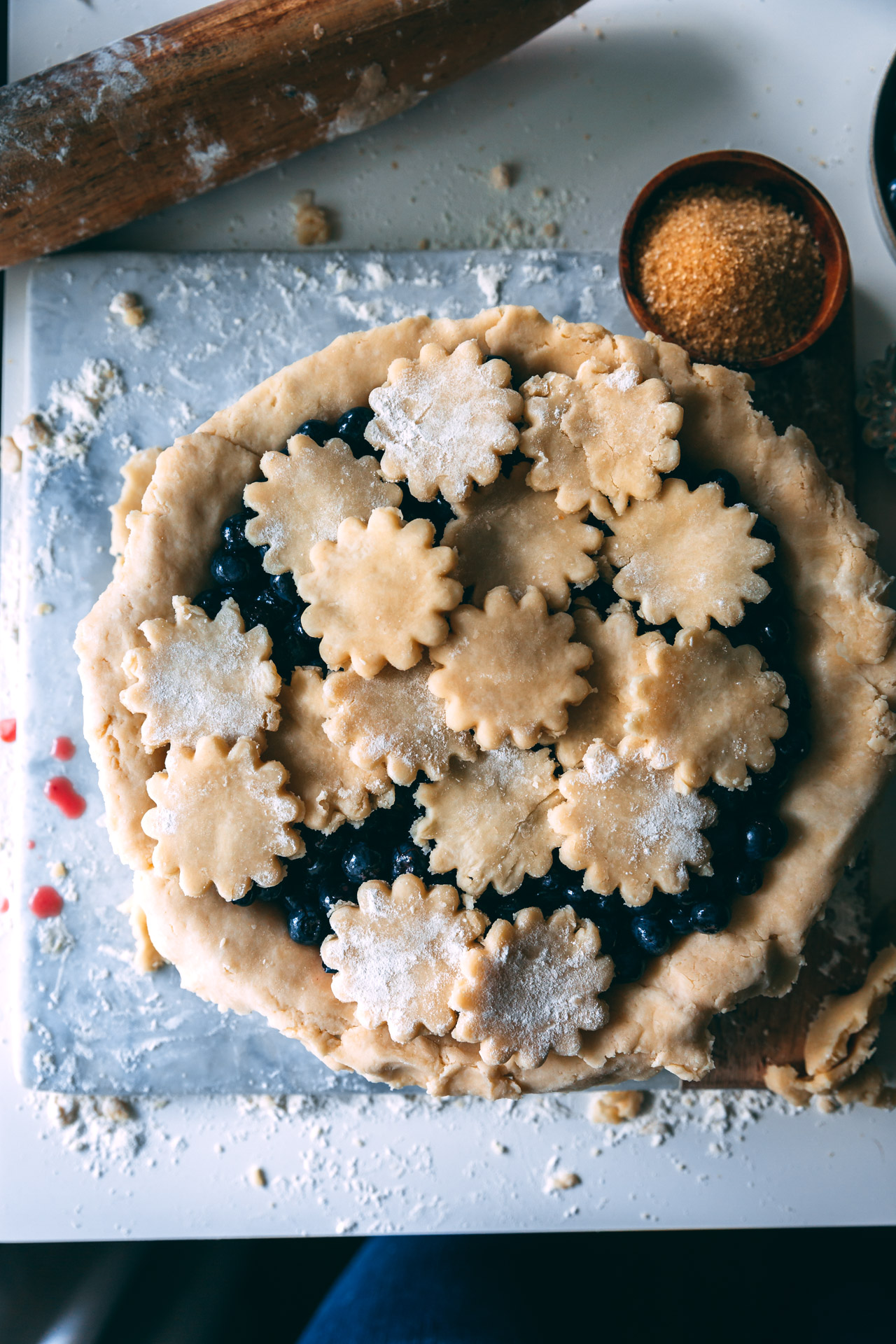 How to Store Lemon Blueberry Pie
This fresh blueberry pie can be stored at room temperature, covered loosely with foil or a tea towel. I recommend eating this pie within 48 hours of making it.
Can I Freeze Blueberry Pie?
Absolutely! Once fully cooled, wrap the homemade blueberry pie in a couple layers of plastic wrap, then a layer of aluminum foil. When you're ready to enjoy the frozen pie, reheat in the oven from frozen.
Tips for Making the Best Blueberry Pie
If you are new to pie making, my biggest tip is to make sure that your dough is chilled before putting it in the oven. If your dough is not, it will shrink while baking and you will end up with mediocre results.
The blueberries are really the star in this pie while the lemon is basically just helping the blueberries really shine — if you want more lemon flavor, feel free to add more zest than I call for in the recipe.
Also, you can use whatever you'd like to make the shapes on the top (cookie cutters, a small glass, etc) but just make sure that the size stays consistent and that you make enough to *almost* cover the entire pie (I like to leave a little spacing here and there to help the pie filling ooze out a bit).
And last but not least, make sure you plan ahead because the finished pie needs to sit for 3 hours (I KNOW. UGH) before you cut into it so that the filling can thicken up. It will be so hard not to cut into it right away because the smell will be incredible but trust me, it'll be worth the wait.
Oh and don't forget to have a pint of ice cream on hand to serve with it.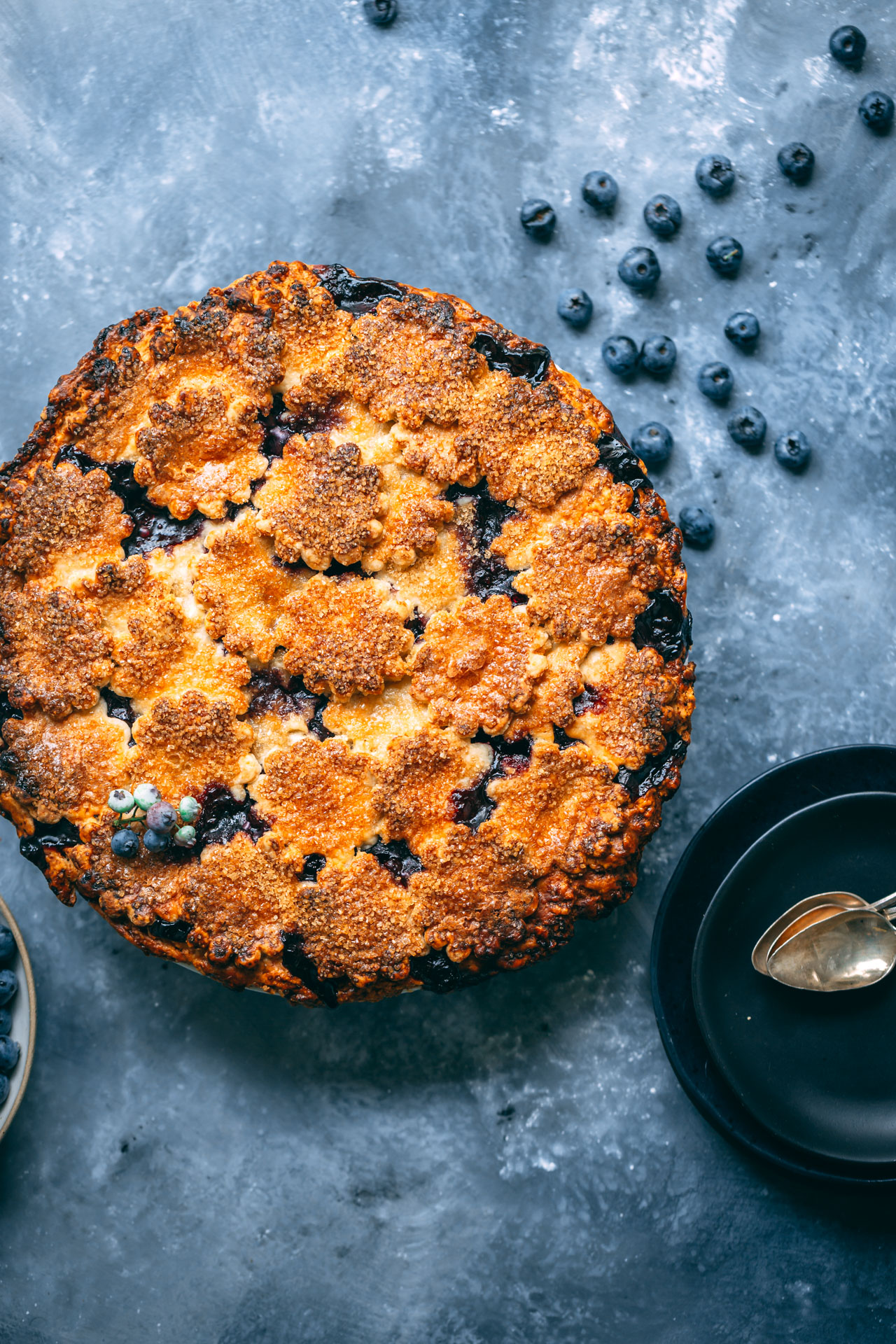 Want More Fresh Blueberry Desserts?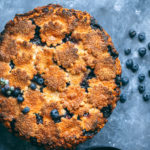 Blueberry Lemon Pie
This Blueberry Lemon Pie recipe has a flaky crust and juicy filling perfect for a summer treat when blueberries are in abundance. Slightly adapted from Bon Appetit.

Ingredients
For the dough:
3 1/2

cups

all-purpose flour

2

Tbsp

sugar

1

tsp

salt

1 1/2

cups

unsalted butter, chilled and cut into small pieces

1/4

cup

vodka

2

Tbsp

fresh lemon juice
Everything else:
8

cups

fresh blueberries

5

Tbsp

cornstarch

zest of 1 lemon

2

Tbsp

lemon juice

1/2

tsp

salt

3/4

cup

raw or granulated sugar

+ more for topping

1

egg
Instructions
For the dough:
In a large mixing bowl, whisk flour, sugar, and salt. Add butter and use clean hands to work the butter into the dough until only pea-sized pieces are left.


In a small bowl, combine vodka, lemon juice, and 1/4 cup ice water. Pour over the dry ingredients and use clean hands to work the dough until a shaggy dough forms. Add more water, 1 Tbsp at a time, if the dough is too dry and continue to work until the dough is one large ball.


Divide the dough in half and then form each half into a disk that is 3/4 inch thick. Wrap in plastic wrap and chill for at least 2 hours or overnight.

Everything else:
Once the dough as chilled, toss blueberries, cornstarch, lemon zest, salt, and 3/4 cup raw sugar in a large bowl. Set aside to let the flavors meld for at least 20 minutes.


Remove one of the dough discs from the fridge and let warm up for 5 minutes. Roll out the disc so it's 1/8 inch thick and about 16 inches in diameter. Transfer to a 9 inch deep dish pie pan and gently press down so that it fits snugly against the pan. Leaving the edges to hang off, transfer back to the fridge to chill while you prepare the top dough.


Preheat oven to 425 degrees and place a foil-lined baking sheet into the oven. Remove the second dough disc from the oven and let warm up for about 5 minutes. Roll out into a 1/8 inch circle and cut shapes into the dough using whatever cookie cutter you'd prefer (see recipe notes earlier in this post for tips).


Remove bottom pie piece from the fridge and pour the filling evenly over it and smooth the top. Place cut out pieces of dough over the filling so that they almost cover the whole pie and slightly overlap in some places.


Beat egg with 1 tsp water in a small bowl and brush over the pie dough shapes on the top of the pie. Sprinkle with raw sugar until the entire top of the pie is completely coated.


Cut any excess dough off the sides of the pie and gently use your hands to seal the edges with the dough shapes. Transfer to the freezer to chill for another 15 minutes.


Bake pie for 5 minutes and then reduce oven temperature to 375 degrees. Continue to bake an hour and 15 or until the crust is a deep brown and the juices are thick and bubbling vigorously.


Transfer pie to a wire rack and let cool for 3 hours before serving. Serve with ice cream.