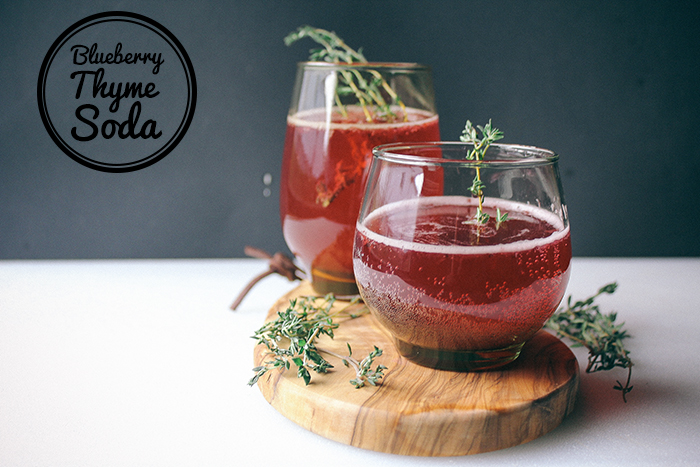 Blueberry Thyme Soda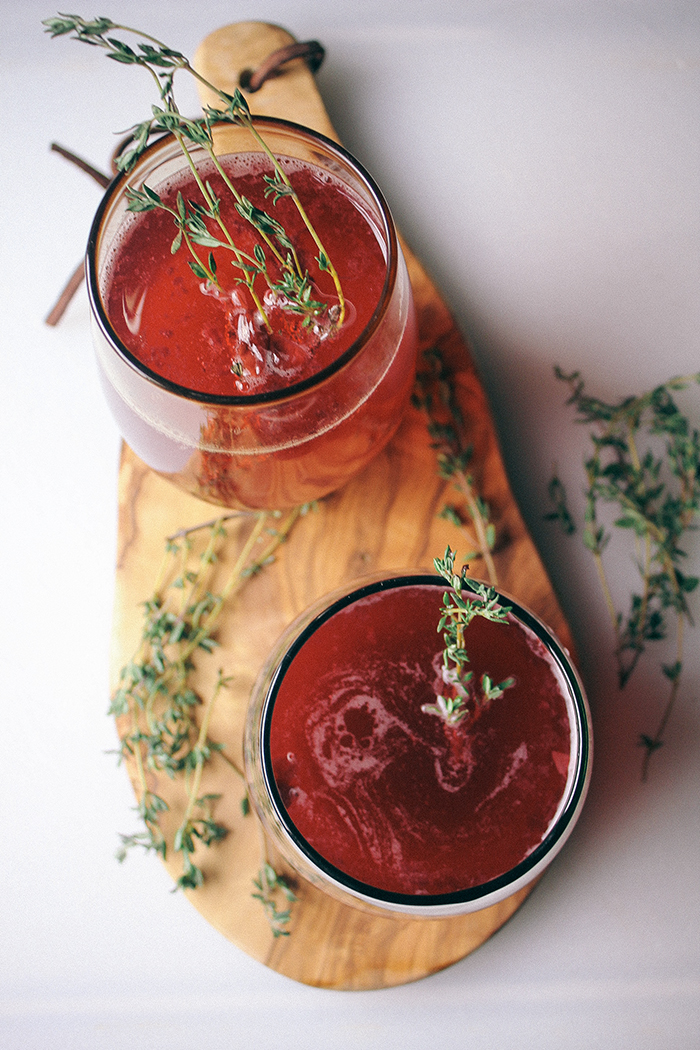 I'm obsessed with my Soda Stream. Like more than anyone should ever be with a kitchen appliance. I was on the fence about getting one since it seems like such a unnecessary expense but I've never looked back. I use it more than my oven, more than my blender, more than my crock pot, and more than my coffee makers – how is that for an 'unnecessary expense'? I'll even go as far to say that I drink less sugary juice and alcohol because I'd rather have a big glass of carbonated water.
In the end, my need to give up every other drink is both a relief and boring. I've spent my whole life being the most indecisive person all of my friends and family know. I'm not sure why picking an ice cream flavor is the end of the world for me – but sometimes it can feel like it. I sometimes wonder if that is why I secretly like being a vegetarian. I only have to scan restaurant menus for the tiny 'meat-free section' and can pick between 3 options instead of 30. That's the relief part.
The boring part is well…exactly how it sounds. I'm not exactly 'bringing all the boys to the yard' with my amazing drink selections. And sometimes I feel unprepared when having people over and all I have to offer is water. Making my own 'soda syrups' was my answer to this problem. These syrups are not like the ones I make for cocktails (see Rosemary Lemonade or Blueberry Limeade Cocktail) and are more like the subtle flavor you would get from a flavored sparkling water (AKA a La Croix). I sweetened this with honey instead of sugar for a mellow flavor that also make your water look beautiful (without all those 'natural flavorings' – whatever those are).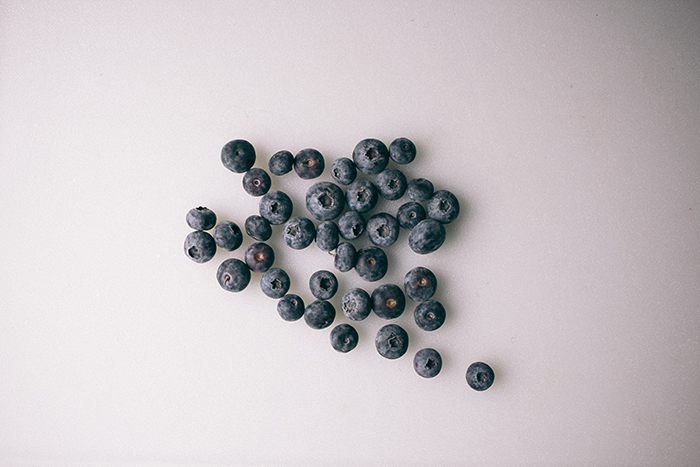 Also, I should note that if you don't have a soda stream that you can certainly just pick up a liter of sparkling water at the grocery (probably for 50 cents or less) and still give this recipe a go.
Now here's to hoping spring sticks around along enough for me to whip this up again this weekend for some friends!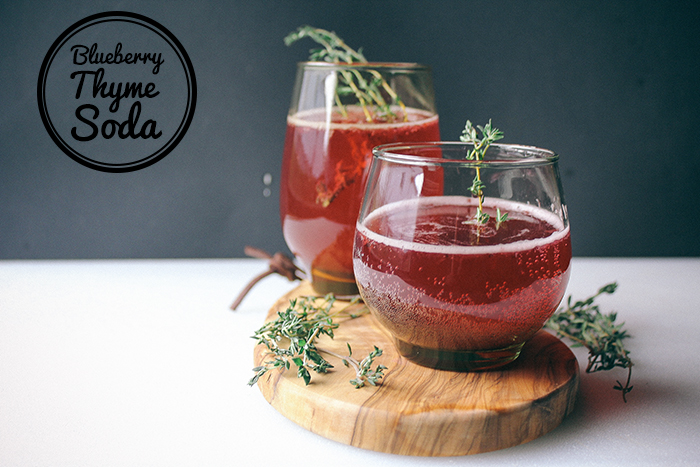 Blueberry Thyme Soda
1 pint blueberries, slightly mashed
1 cup water
1 spring thyme
3 teaspoons honey*
1 liter of sparkling water
In a small sauce, combine the mashed blueberries, water, and thyme. Bring to a boil and stir in the honey. Let simmer for about ten minutes. Remove from heat and look come to room temperature (or stick in the fridge overnight for a more intensive flavor).
Strain the blueberry mixture and discard the pulp/thyme sprig. Add the blueberry syrup to sparkling water and garnish with more thyme sprigs.
*Use agave to make vegan