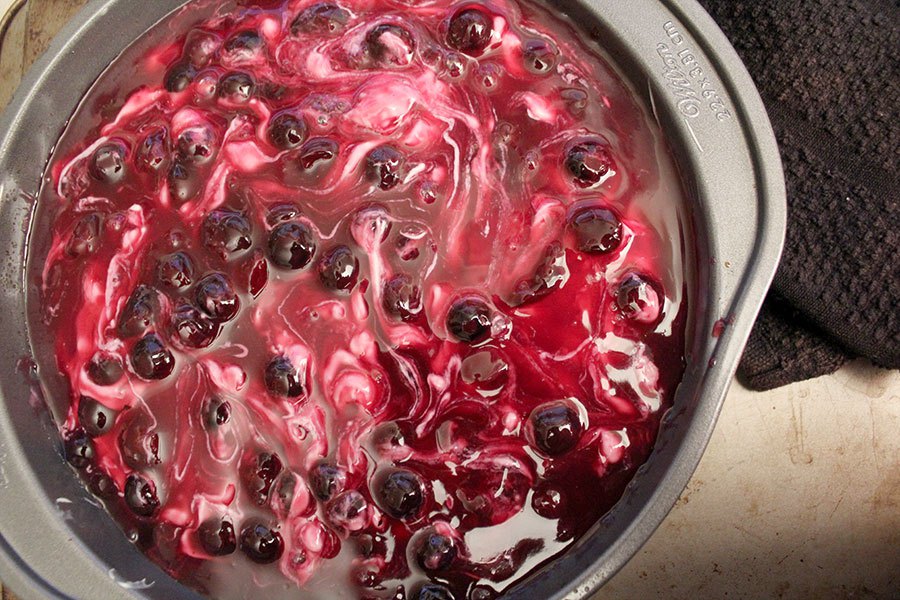 And here we are…onto Part 2 of Breakfast Pizza! This one is a sweet pizza with layers of sweet crust, lime flavored cream cheese, and topped with blueberry syrup. Delicious? I'd say so!
There is something very elegant about mixing blueberry and lemon…it just feels like it would be the flavor you order at an expensive bakery or a wedding reception. But Blueberry lime? That is a whole different story! That screams "playful" to me and I immediately conger up images of laying on the beach in Key West or enjoying a waterfall picnic. Maybe that is just my skewed since of association but I'm stickin' with it!

Blueberry Lime Breakfast Pizza
Sweet crust:
1/4 cup warm water
1/2 teaspoon yeast
1 Tablespoon honey
1/2 teaspoon salt
1 Tablespoon butter
1/8 cup oats
dash of cinnamon
dash of nutmeg
Blueberry sauce:
2/3 cup frozen blueberries
1/2 cup orange juice
1/2 Tablespoon potato starch (you can use cornstarch, as well)
2 Tablespoons honey
1/8 cup warm water
Lime Cream Cheese Spread:
4 oz. cream cheese, softened
2 Tablespoons lime juice
1/2 teaspoon vanilla
1 Tablespoon honey
In a small bowl, combine the warm water and yeast and let sit for about five minutes. In a mixing bowl with a bread hook attachment, toss in the ingredients for the crust and mix on low. Once combined, turn the speed up to medium and mix for about 5 minutes or until a gooey dough forms. Roll into a ball and place in a greased bowl; cover the bowl and let rise for about a half an hour.
Preheat oven to 450 degrees. Roll out the dough and place in a 9 inch round pan. Bake for ten minutes or until golden brown.
To make the lemon cream cheese: cream together all the ingredients with a mixer until smooth. set aside while you make the blueberry sauce so the flavors can mend together.
And for the blueberry sauce: In a small saucepan, add blueberries, honey, and orange juice. Bring to a boil and then lower to a simmer. In a small bowl, combine the warm water and starch together before adding it to the simmering mixture. Then combine all and simmer for a minute or two or until the sauce thickens. Remove from heat.
Once everything has cooled, assemble by spreading the cream cheese on top of the crust and then topping with the blueberry sauce.
Enjoy immediately with other yummy pizzas and  while relaxing on the porch!