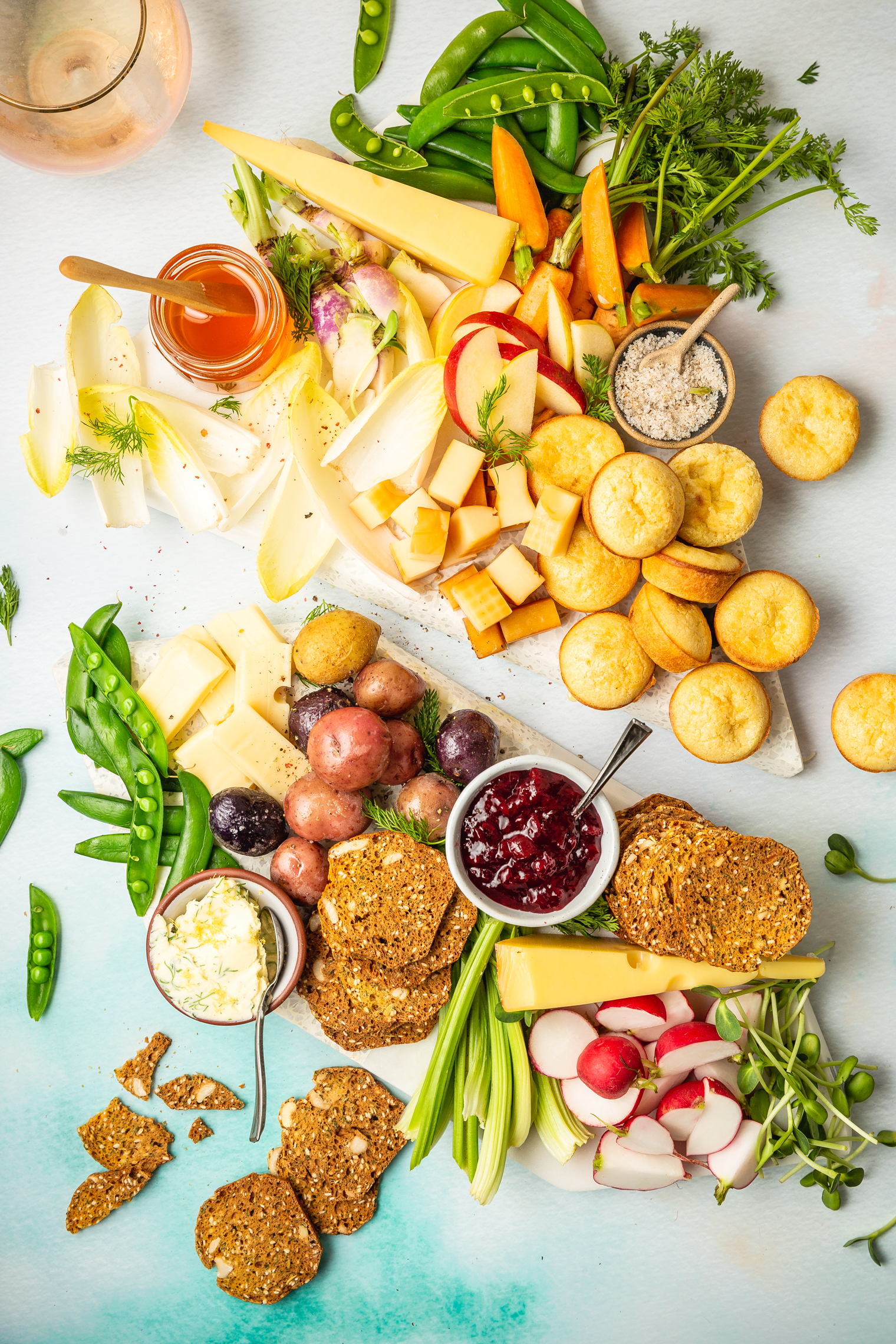 Brunch Board With Jarlsberg Cheesy Popovers & Dill-Lemon Butter
This Brunch Board with Cheesy Popovers & Dill-Lemon Butter is the perfect Easter brunch meal to feed your hungry family! This post is made in sponsorship with Jarlsberg Cheese– thank you for supporting the brands that support VV!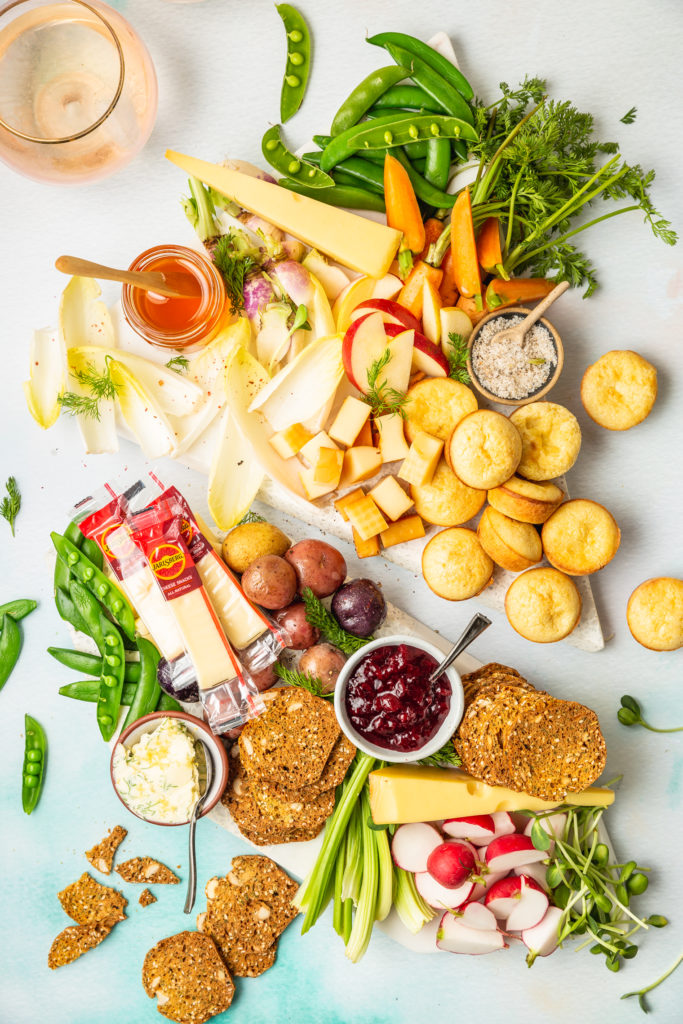 For this year's Easter brunch, can we please say goodbye to the boring egg casseroles and instead say hellooooo to a vibrantly fresh and super versatile brunch board? Mine is loaded with cheesy mini popovers, Jarlsberg cheese cubes and wedges, lemon-dill butter, sour cherry jam, honey, and a huge pile of blanched / boiled / fresh veggies!
Where to even start with this delicious spread. First up, the cheesy and eggy popovers taste like you are biting into the fluffiest cheesy savory pancake without all the work out that goes into flipping them. Instead. whip up the batter, pour into greased mini cupcake molds, pop in the oven, and viola! They come out puffed and slowly deflate as they cool to create the a perfect light bite that is delicious on it's own but next level if you break it in half and top with cherry preserves and a slice of cheese! The mild and nutty flavor from Jarlsberg cheese is the perfect compliment to sour cherry preserves and the egg based. This is also the only part of the board that requires cooking so make these first and then assemble all of your other components while they bake.
While the popovers bake, whip up the flavored butter (perfect for smearing all over the fresh veggies), chop your veggies, cheese and transfer everything to a serving board. Once the popovers are ready, add them to the serving platter and serve!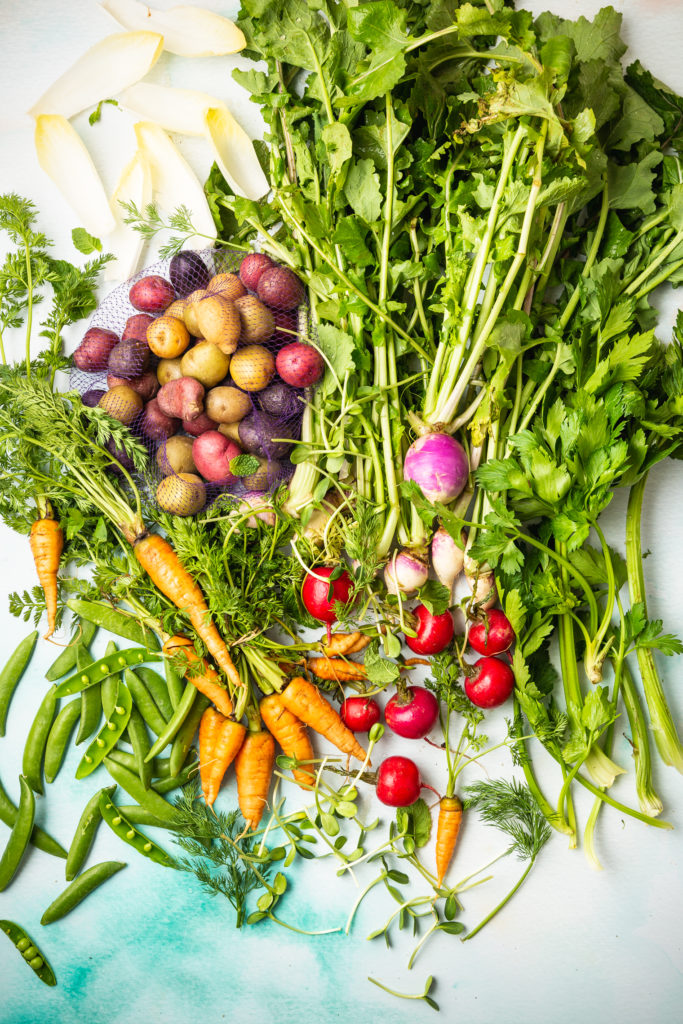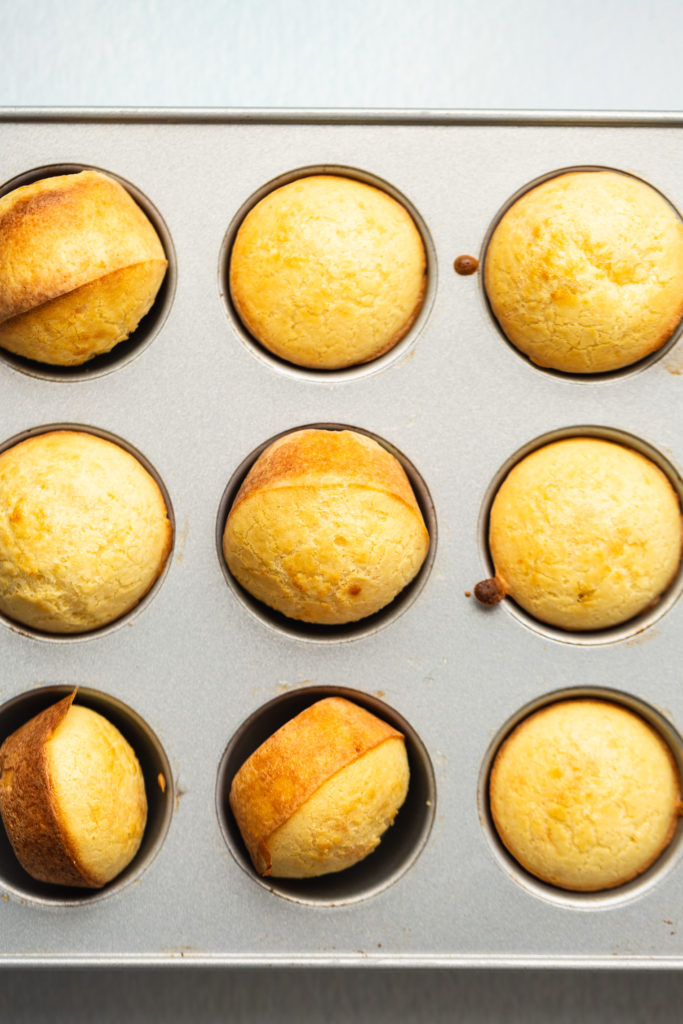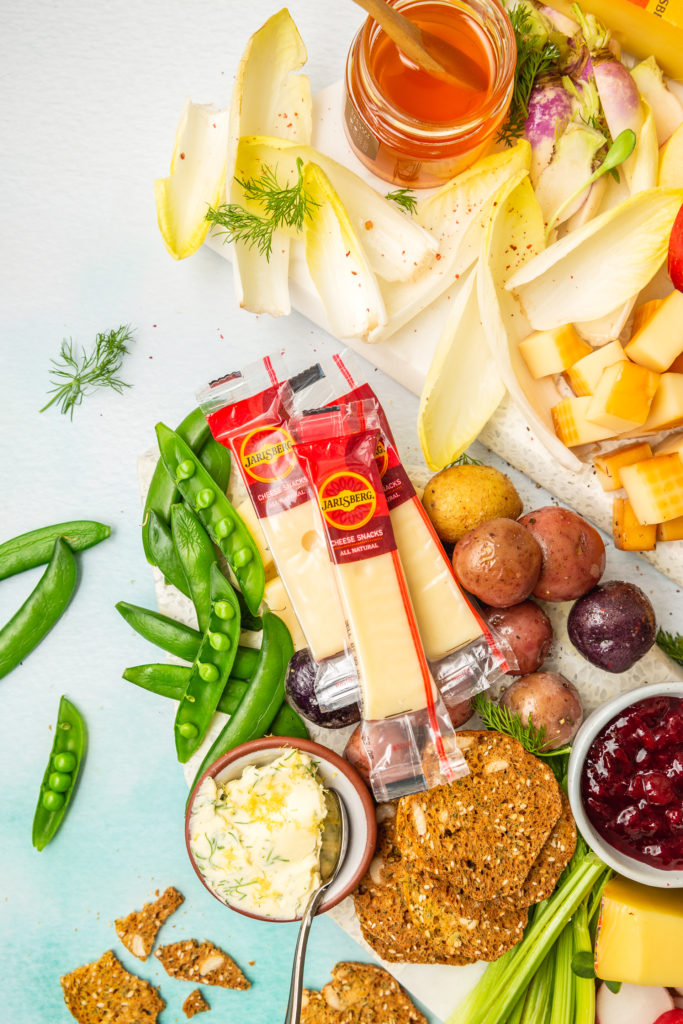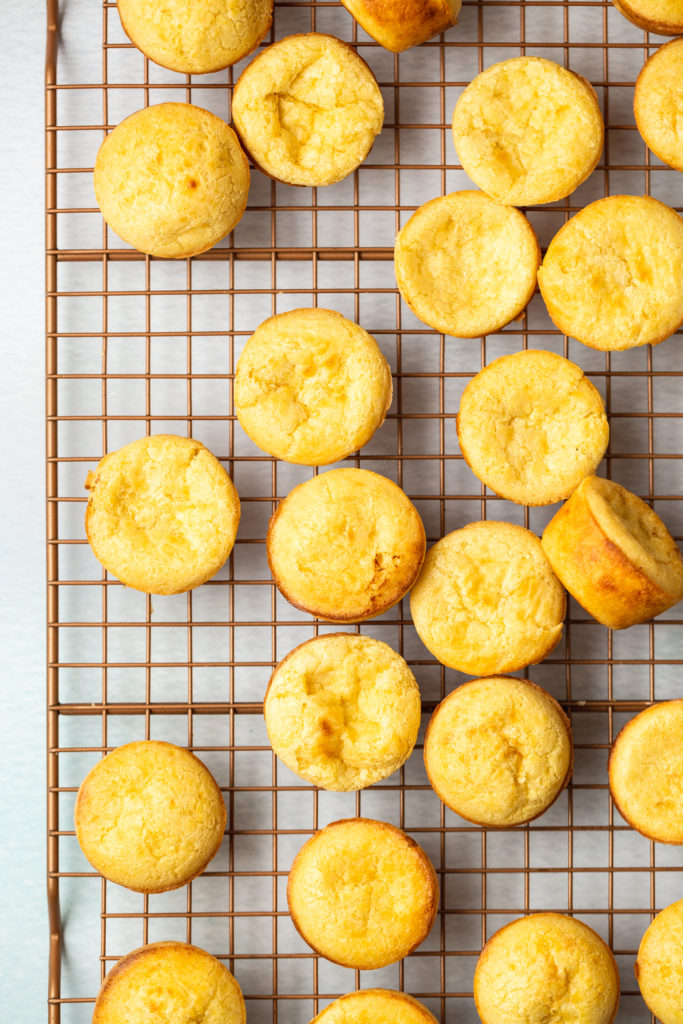 Interested in making your own brunch board but don't want to go out and buy all the ingredients? Luckily for you, Jarlsberg has partnered with Marissa Mullen to giveaway an Easter Brunch gift basket! The contest runs from April 5th, 2019 to April 18th, 2019. What are you waiting for? Here are two ways to ENTER NOW!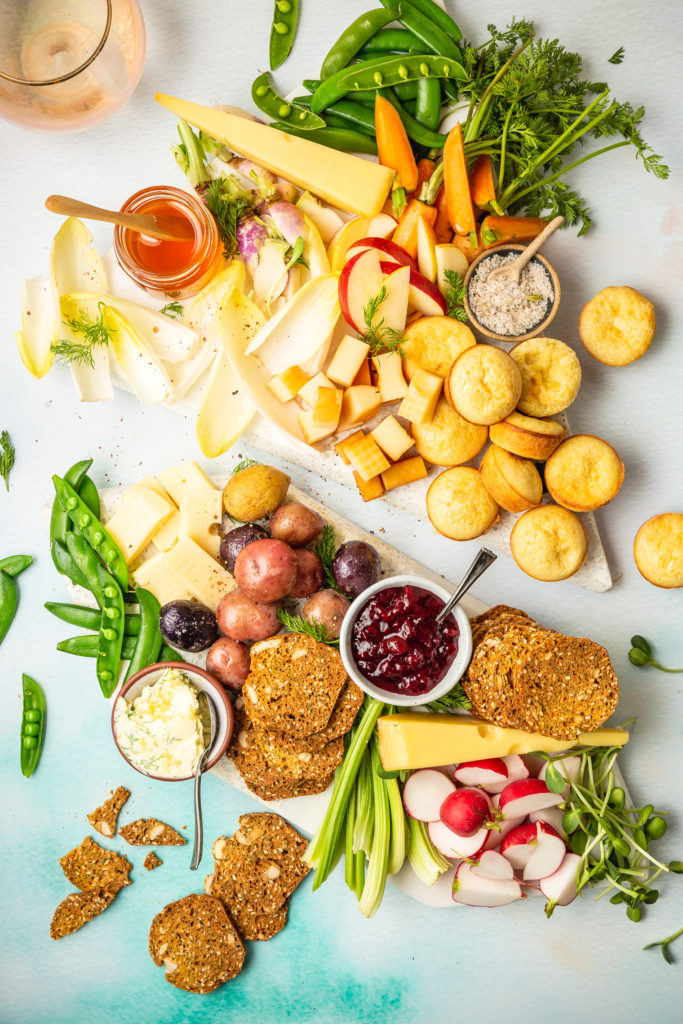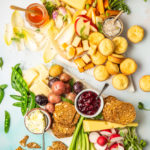 Brunch Board With Cheesy Popovers & Dill-Lemon Butter
This Brunch Board with Cheesy Popovers & Dill-Lemon Butter is the perfect Easter brunch meal to feed your hungry family
Ingredients
For the miniature popovers:
2

Tbsp

butter

melted

1 3/4

cup

whole milk

1 3/4

cups

all-purpose flour

1/4

cup

shredded Jarslberg cheese

4

eggs

1/2

tsp

salt
For the lemon-dill butter
3

Tbsp

unsalted butter

softened

1 /2

Tbsp

chopped fresh dill

lemon zest from 1 lemon

dash of salt and pepper
Everything else
1

apple

cored and sliced

1

Tbsp

lemon juice

1/4

cup

jam (I used sour cherry jam and it was so good)

1/4

cup

honey

1-10 oz

wedge

Jarlsberg original cheese

1-8 oz

wedge

Jarslberg smoked cheese

cut into cubes

1

package

Jarlsberg orginal cheese snack

6

cups

raw veggies such as carrots, radishes, snap peas, new pototoes, etc. (boiled if using new potatoes)

cut into bite size pieces

1

package

crackers of your choice
Instructions
For the popovers:
Preheat oven to 425 degrees and butter 3 miniature muffin tins (you can also work in batches if you don't have 3). Warm the milk slightly by transferring to a large microwave safe mixing bowl and microwave for about 1 minute.


Add eggs, melted butter, flour, 1/4 cup shredded cheese, and salt and whisk just until combined (it'll be lighter the less it's mixed). Transfer to the fridge and let chill while you prep the pans.


Place pans in preheated oven for 2 minutes (but not much longer or the butter you greased with will smoke). Once warmed, carefully remove from oven and pour the batter into the muffin tin so each is about 3/4 full. Bake for 18-20 minutes or until brown on the top. If working in batches, transfer the leftover batter to the fridge to chill while the rest of the muffins bake.


Once browned, remove from oven and transfer to a wire rack. Repeat with remaining batter (if working in batches). Once cooled slightly, transfer to serving platter.

For the lemon-dill butter:
In a small mixing bowl, use a spatula to fold the lemon zest and dill into the butter. Transfer to a serving dish and place on platter.

To assemble:
Toss apple slices with lemon juice and transfer to serving platter. Transfer the jam and honey to serving bowls and add to your platter. Transfer cheese to serving platter making sure to leave space between them. Fill in remaining space on the board with veggies and crackers. Serve!