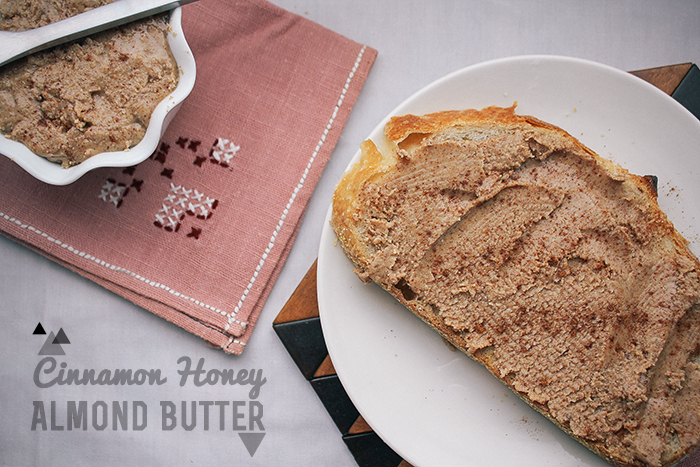 Cinnamon Honey Almond Butter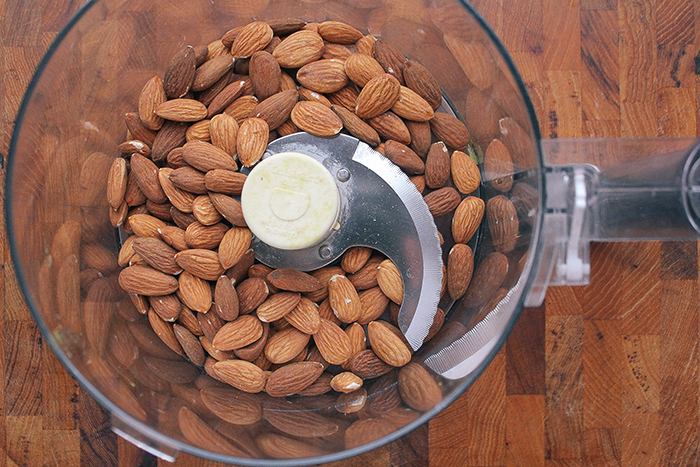 As I continue the journey with my 2013 resolution of less processed food, I can't help but continue to be amazed at how easy it is to make staples for your kitchen. From fresh bread to vanilla extract to vegetable broth; all of these staples can be made using only a few ingredients and a bit of patience.
Almond butter, however, may even be the easiest of them all.
I'm pretty much an almond butter addict. Being a vegetarian, I usually let myself have endless amounts of protein rich nuts regardless of the calorie content. I can always seem to justify needing more protein in my diet. So almond butter has become my go-to. If I need a snack before dinner or a sweet dessert, a spoonful of nut butter always does the trick. As is the case for breakfast and even those moments when I'm not hungry but still want to eat (you know what I'm talking about).
However, this stuff is not cheap at the store. And is still, sadly, processed. So why not try making your own?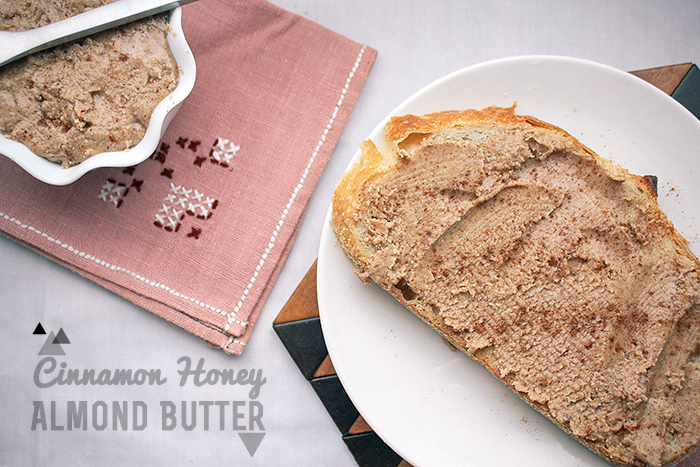 Honey Cinnamon Almond Butter
2 cups raw almonds
2 teaspoons honey (add up to a tablespoon if you like your butter sweeter)
1 teaspoon cinnamon
First, roast the almonds. Preheat oven to 350 degrees and transfer almonds to a baking sheet. Let roast for 10-12 minutes or until they release a nutty aroma. Remove from oven and let cool.
Toss the cooled almonds in a food processor and let the processor run for 10 to 15 minutes. It's important to be patient because the almonds go through many stages so you may even want to set a timer. In the first 3 minutes, they will form almond meal that you may have to stop the processor for a few times to scrap the sides. After 5-7 minutes a thick paste will form. And then finally at 10-15 a super creamy butter will develop.
Once creamy, add in the honey and cinnamon and pulse for another 30 seconds.
Serve right away or store in an airtight container in the fridge for later.