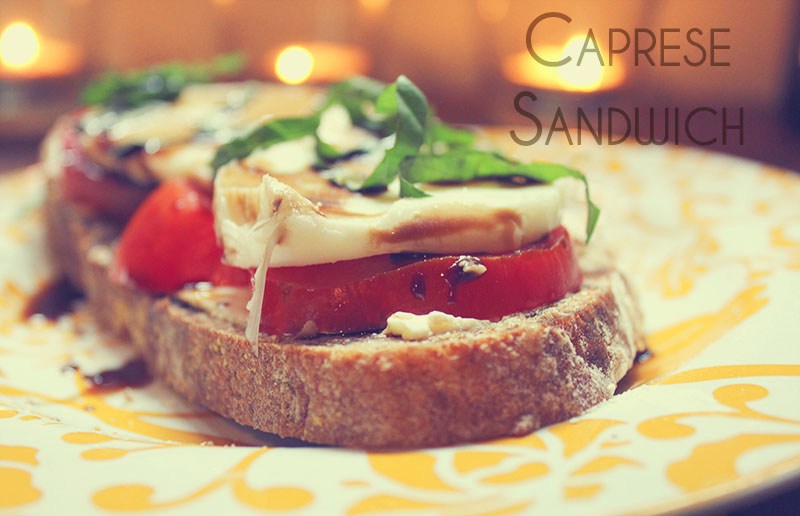 Caprese Breakfast // Recipe Inspiration from Dishes Undressed
And now it's time for part 2 of the collaboration that I am doing with Angie from Dishes Undressed. She has been inspiring such fun and fresh recipes that I would have not stumbled upon otherwise. I love stepping outside of my comfort zone to try new things in the kitchen!
This recipe was basically meant for me. We started out this spring with massive ambitions for our garden. We planted lavender, cucumber, peppers, tomatoes, oregano, basil, mint, corn, rosemary, and spinach. But between the extensive heat wave that was July, moving into a new home halfway through the summer, and Tuko's digging habits…we pretty much ended up with basil and tomatoes. Ah well, better luck next year.
With that being said…I love the flavor combination of tomato and basil so when she sent me this recipe, I knew I was going to love it. Using fresh herbs and vegetables from the backyard make the meal even more satisfying.
I tweaked it a bit from the original recipe that Angie sent. She originally had it set up as an appetizer but it was the only one eating so I figured I would make it into a meal for one and throw everything onto a piece of delicious, crusty bread.
This is one of those recipes that you can tweak to your liking…if you love tomatoes then put extra tomato and not so much cheese or vice versa. I'm not going to give amounts so you can totally take charge and make this recipe your own.
Caprese Sandwich
1 piece of crusty bread (I used a slice of whole wheat from a local bakery)
Cream cheese
tomato, sliced
basil, sliced
Fresh mozzarella, thickly sliced
balsamic vinegar + olive oil (mix equal parts together to make sauce)
Salt/Pepper, to taste
Toast the bread to your liking. Spread cream cheese and then top with tomatoes, mozzarella, and basil. Drizzle with balsamic/oil mixture and salt/pepper.
Enjoy in the morning with a cup of tea or as an afternoon snack.
Mmmmm.
Make sure to check out Angie's mouth watering blog and expect more delicious recipes to come soon from this collaboration!