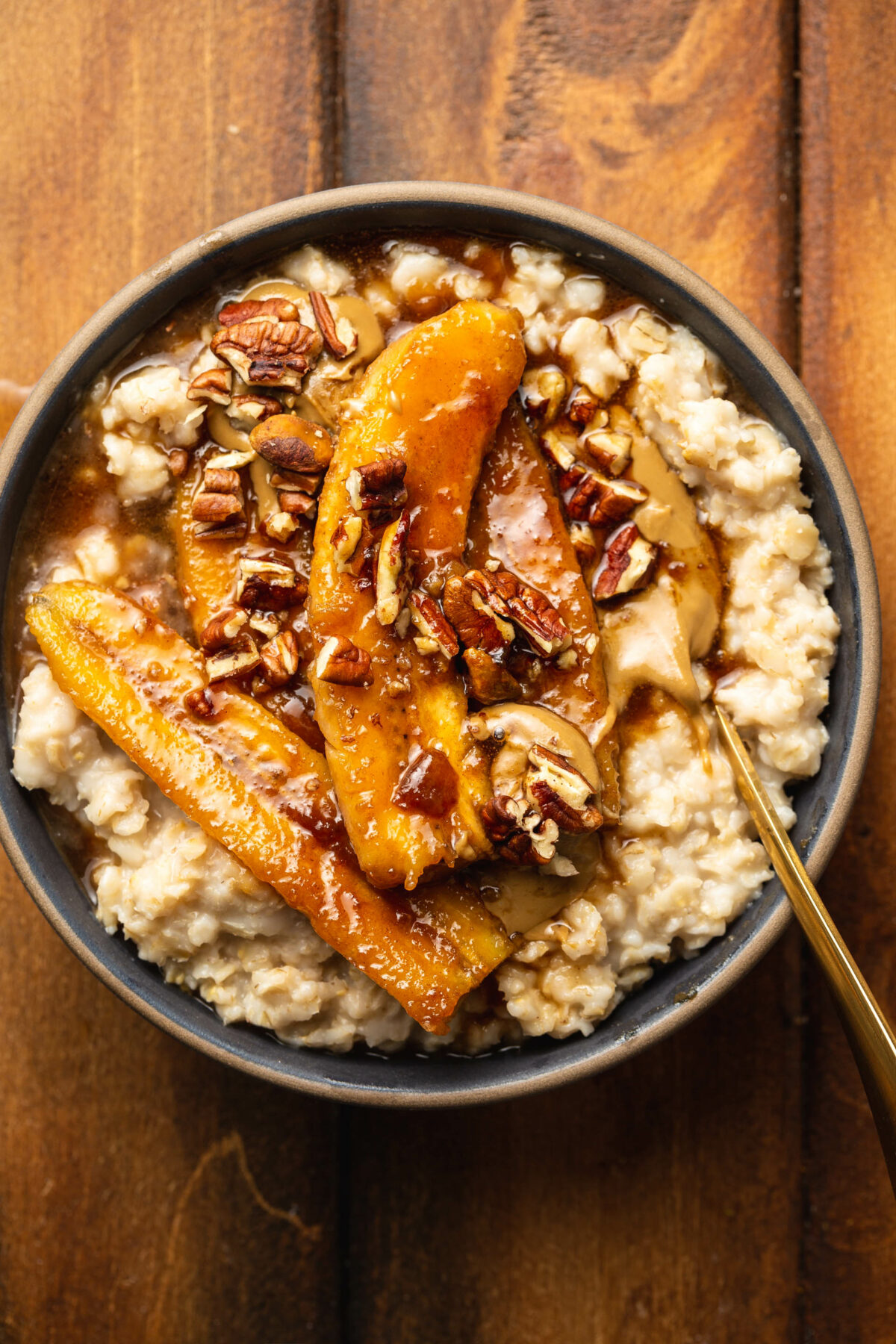 Caramelized Cinnamon Rum Bananas
These Caramelized Cinnamon Rum Bananas are a perfect way to elevate a bowl of yogurt, oatmeal, or even ice cream!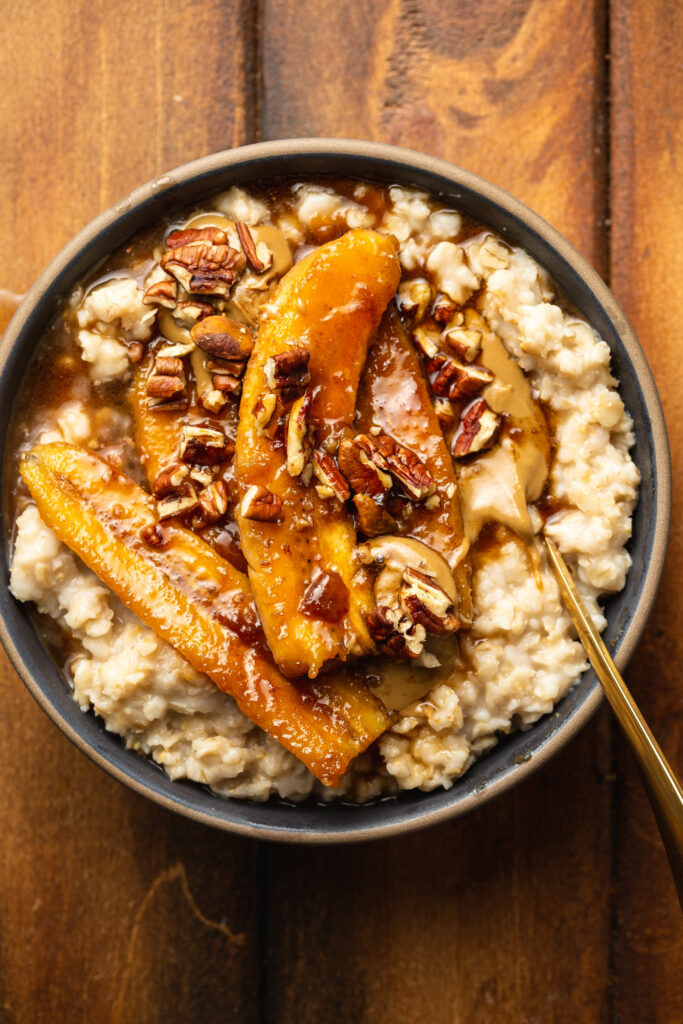 How is everyone's summer going? I road tripped out to Utah with our pups a few weeks ago and have been staying in a small mountain town that my husband is working out of for the summer. It's been…an adjustment. The town is rather small compared to what I am used to and it's been in the 100's all week so going outside has been restricted to early morning and late at night. I also tried to make some bread this past weekend and it ended up hard as a rock so altitude baking has not suited me well so far – ha!
Because of that, for the time being, I'll be sticking to simple recipes like these Caramelized Cinnamon Rum Bananas to elevate my mealtime until I can get my confidence up with high altitude adjustments. This banana topping recipe is actually from my new book, Tables and Spreads, and is part of the oatmeal spread in the book (see the photo below for a glimpse at the whole spread – the recipe for it can be found in the book). Even though this is part of the larger spread, these bananas are so darn good (and easy!) that I couldn't help but share them here as well.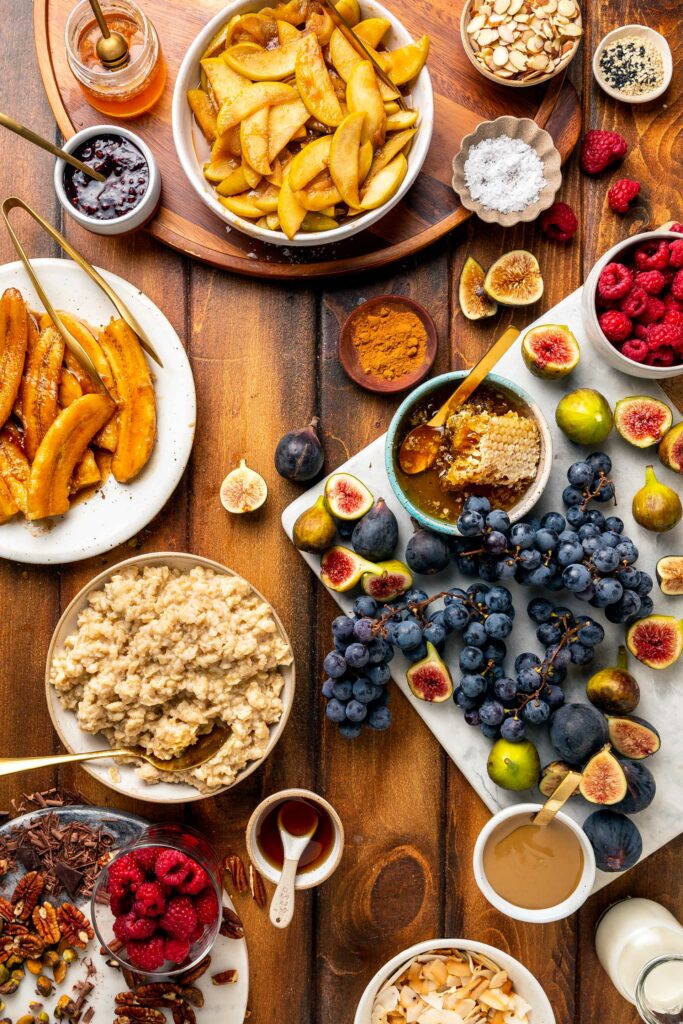 The whole recipe comes together FAST so make sure you have all your ingredients ready and prepped before you start. You want to make sure you are working with ripe but firm bananas or else they will fall apart when cooked. They also lose their texture over time so enjoy right away! I love them topped over oatmeal or yogurt for breakfast or even on ice cream with some chopped nuts sprinkled on top for texture for fun dessert.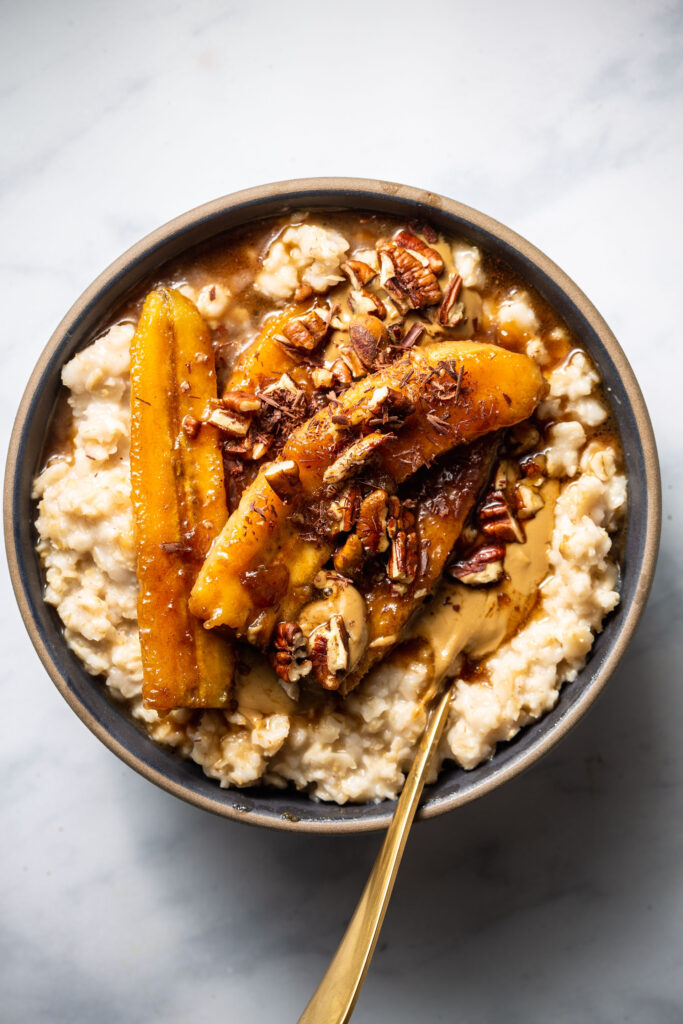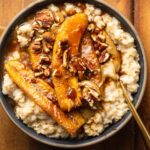 Caramelized Cinnamon Rum Bananas
This recipe comes together quickly, so make sure you have a timer nearby and all your ingredients ready!
Ingredients
2

Tbsp

unsalted butter

3

Tbsp

brown sugar

1/2

tsp

cinnamon

3

ripe but firm bananas,

halved, and then cut in half lengthwise

1/4

cup [60 ml]

dark rum
Instructions
In a 12 in [30 cm] nonstick skillet over medium heat, melt the butter.

Sprinkle the sugar and cinnamon over the melted butter.

Lay the banana slices, cut-side up, over the sugar mixture and cook for 25 seconds before splashing in the rum.

Cook for 10 seconds, flip the bananas, and cook for another minute.

Use tongs to transfer the bananas onto a serving platter and drizzle any lingering sauce from the skillet over the bananas.

Serve warm. The bananas lose their texture over time, so make this dish right before serving.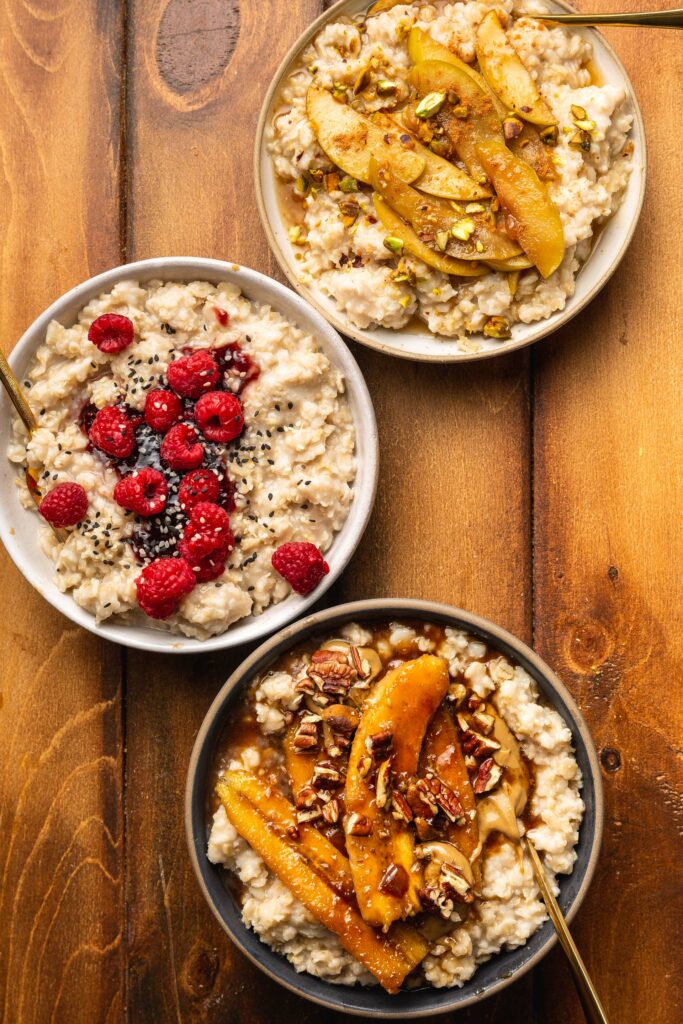 Make sure to tag Vegetarian 'Ventures on Instagram and use #vegetarianventures when trying this dish out!