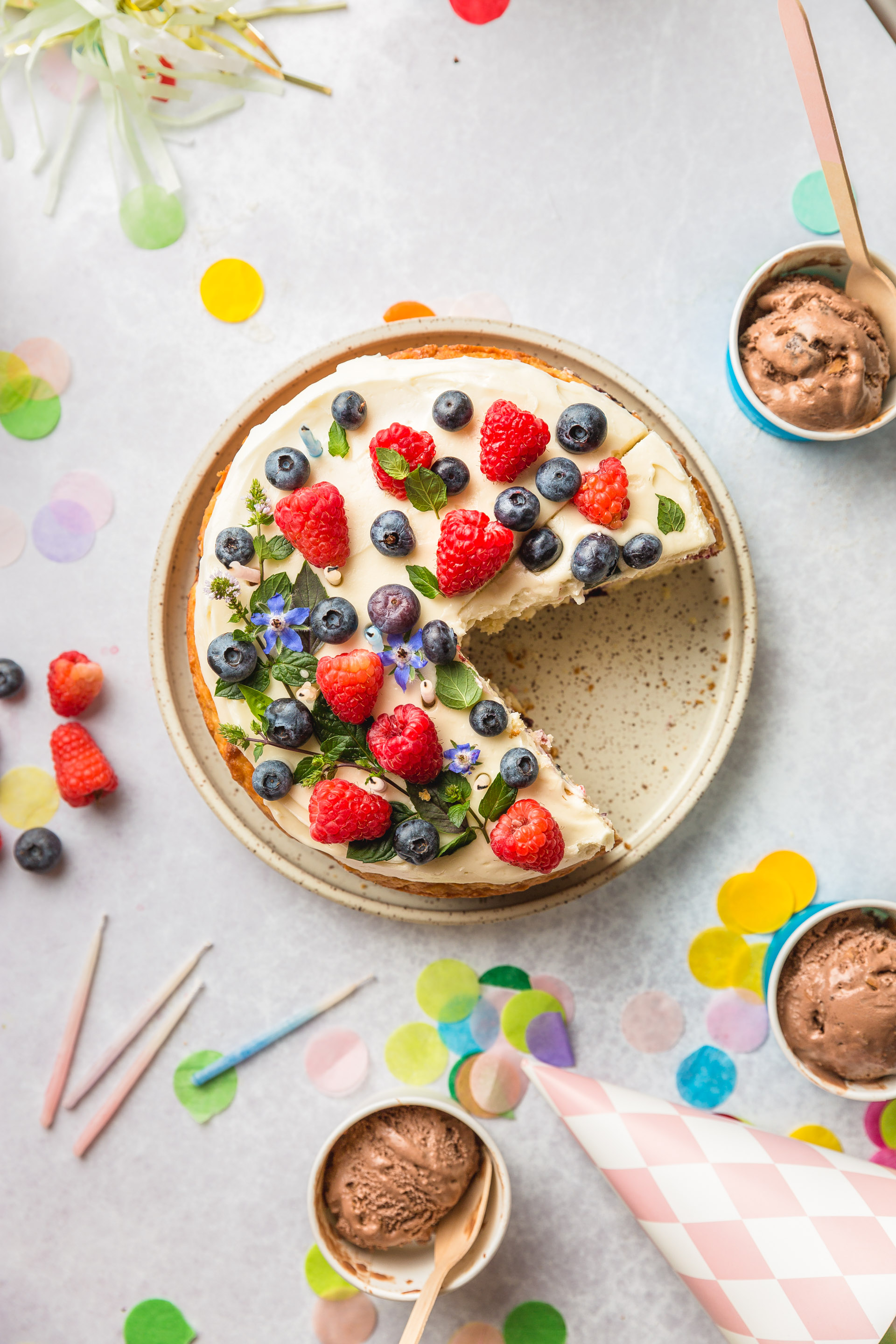 Celebrating Turning 30 + A Look Back At My 20's
This is a sponsored conversation written by me on behalf Hudsonville Ice Cream. The opinions and text are all mine. Thank you for supporting the brands that make VV possible.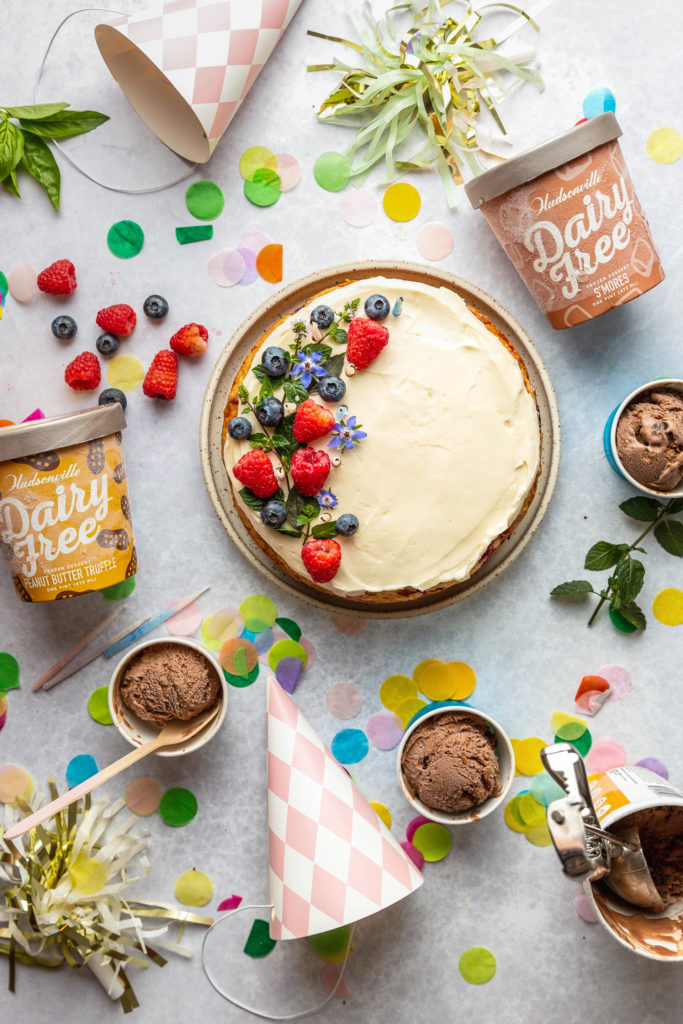 Last week I turned 30! And to celebrate, I whipped up a delicious yogurt cake (using coconut yogurt to make it vegan) and served it with Hudsonville Ice Cream's Dairy Free Peanut Butter Truffle and Smores. Yes – I made my own cake but I always do – I love baking and what a better excuse to bake than for your own birthday? And to make it extra special, I served it with Hudsonville Ice Cream's Dairy Free Ice Cream because what is cake without a little ice cream to go with it? I love that Hudsonville Ice Cream is here to make this milestone in my life even sweeter!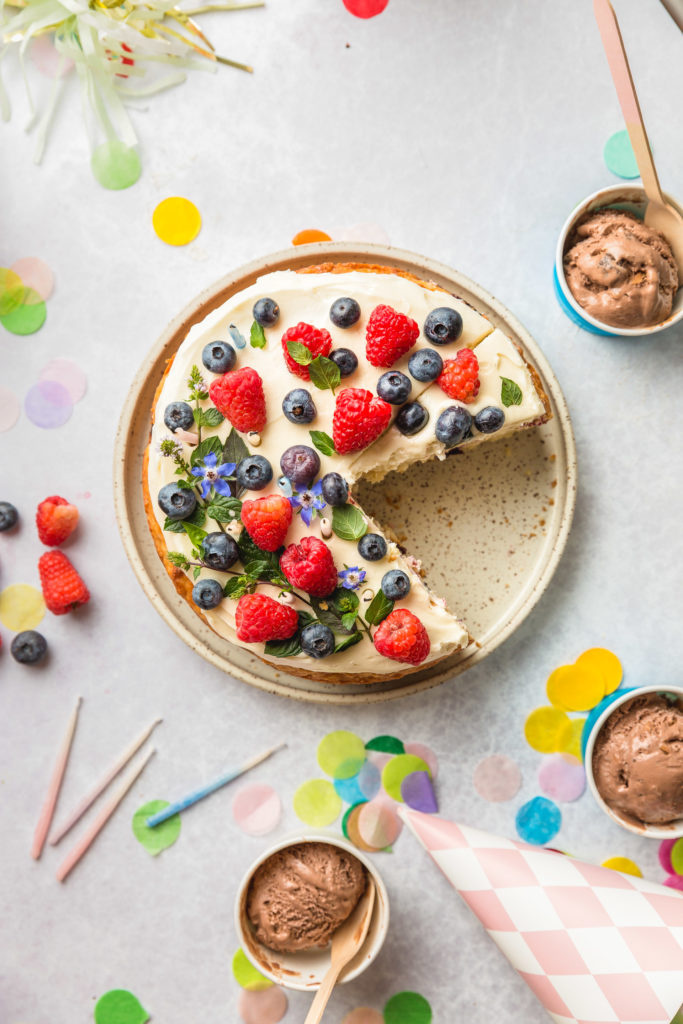 This wouldn't be a true Shelly milestone post if I didn't include a 'look back' section. I've always been a huge reflector and list maker – when I was cleaning out my childhood home last year, I came across a note to my 'future self' that I wrote the night of the millennium telling my future self all about what my life was like up to that point. It was totally a Shelly move.
I also have a lengthy post on turning 25 where I reflected on what I'd learned so far in my 20's and what I wanted to keep working on for my next 5 years (which brings us to now!). For this list, I'd like to reflect on the last 10 years and think about some of the biggest changes / accomplishments / people / moments from the past decade:
I started a blog! Oh wow – little did I know that blog would lead me to some of my favorite accomplishments – snagging an agent, writing TWO cookbooks, being published in Bon Appetit, being interviewed for Food & Wine, traveling around the country for shoots, photographing for The Kitchn, and so much more. And on top of that, I've met so many amazingly creative people along the way.
Wyatt! We met 9 years ago and he's been here through almost all of the last decade. We've lived together, worked together, traveled together, raised a dog together, and so much more. I'm pretty lucky to have him here always and excited to tie the knot with him next year. <3
Loss. I'd like to keep this post positive but it would be untrue to not point out that a few losses over the last decade have helped shaped who I am today (my stepdad, my grandma, my grandpa, and Tuko in particular)
Bought a house and a car! Materialist things like this weren't ever on my 'dream' list growing up but having my own space that I paid for feels so rewarding. Next up? Time to work on some renovations!
Traveling! I can't even begin to name all of the places I went over the last ten years but a few highlights: road tripping up the west coast with one of my best friends, doing a weekend food photography shoot on a gorgeous island in the Pacific Northwest, eating all the delicious food in LA, chilling out and drinking piña coladas on my favorite beach on Marco Island, seeing the bluest waters in Banff and Jasper State Park, having a food weekend with my Ma in Chicago, shooting some of my second cookbook in Nashville, wandering Greenpoint for two weeks, and taking a record store tour around the south.
Accelerated at my music industry job. Within the last decade, I've had four positions at Secretly Distribution – starting in the warehouse and working my way up to Head of US Physical Sales and Marketing. I now oversee a small team of sales and marketing reps and can't believe I've come this far within the last decade.
I've learned a lot over the last decade but if there is one major takeaway, I'd have to say it's being persistent and hard working. My mom once told me 'you are my child and that means you will never be the smartest person in the room but you might be the hardest working and that could take you just as far'. I remember I was sort of offended at first (was she calling me dumb?) but she was totally right – I work HARD and I'm loyal so as long as I keep working at something (food photography, writing, marketing, etc) then opportunities will follow.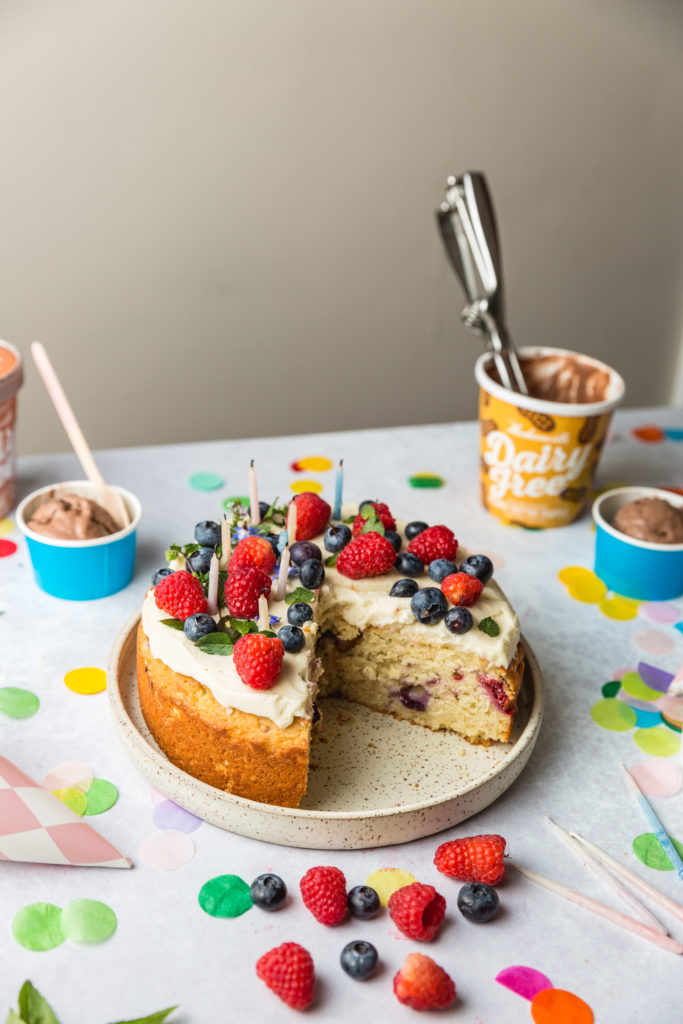 And now it's time to get off the internet and enjoy the leftover cake I have!
Looking to make your next big moment extra sweet? Make sure to add Hudsonville Ice Cream's Dairy Free to your celebration. This vegan treat is made with a delicious and creamy combination of oat milk and coconut cream. Here are all the flavor options:
If you haven't already found these pints in your local grocery, use Hudsonville Ice Cream's Scoop Locator to find where to grab them for your next ice cream craving. What are you waiting for? Go grab a pint or two!