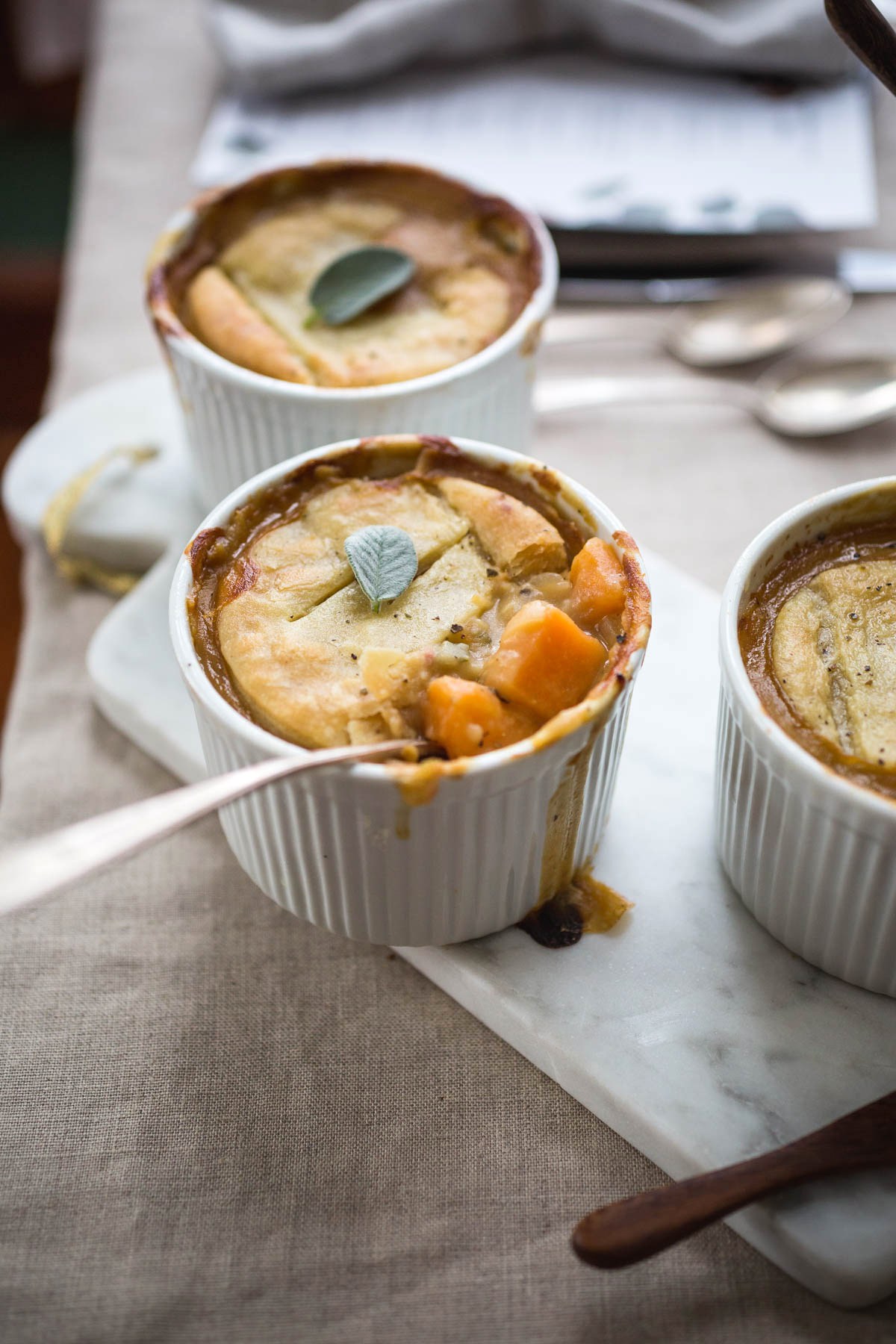 20 Vegetarian Thanksgiving Recipes You Should Try This Year
Thanksgiving is less than a week away – do you know what you are making yet? Whether you are planning the whole menu or just looking for a dish or two to bring to the party, I've got 20 Vegetarian Thanksgiving that are perfect for the occasion.
Quick Starters and Appetizers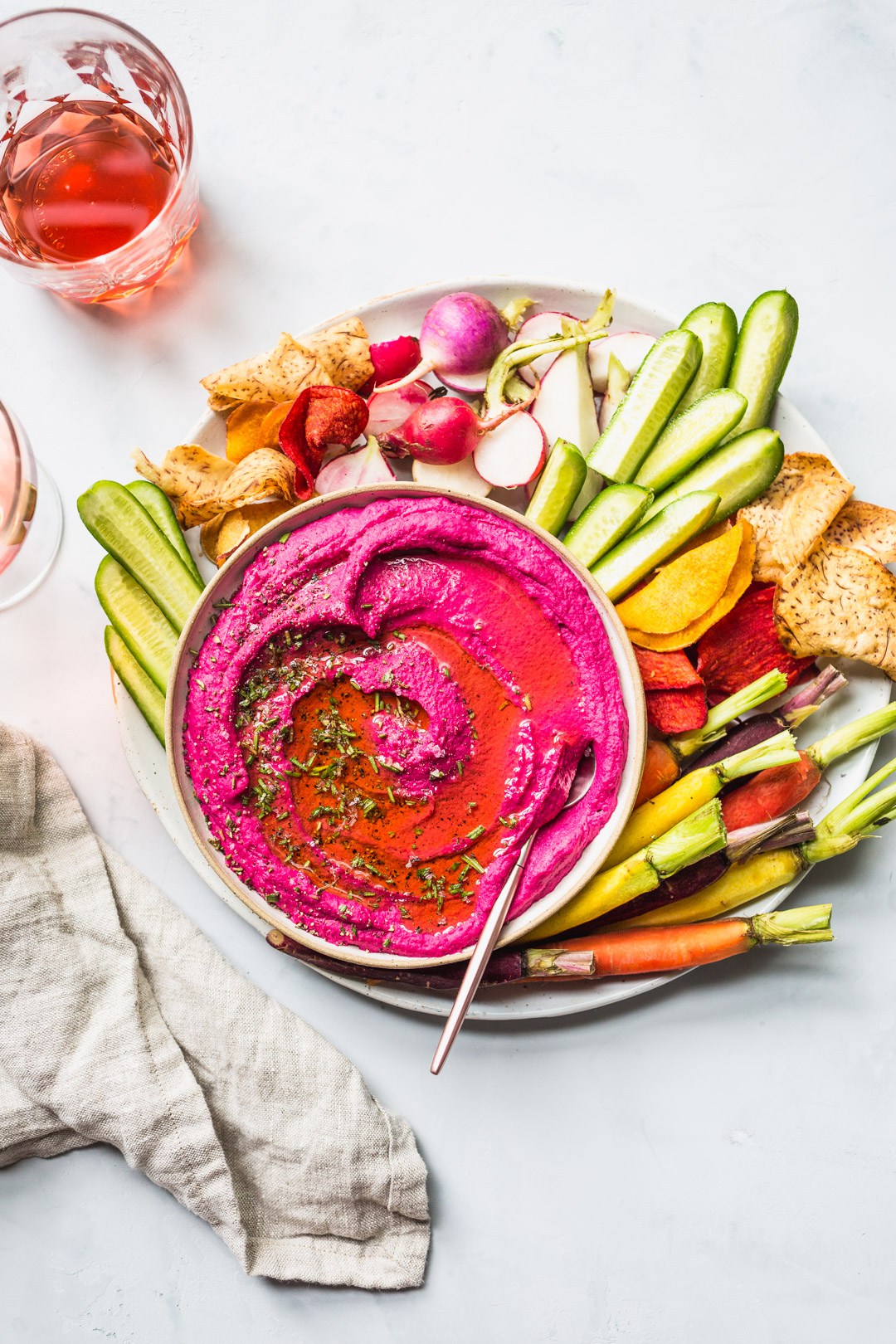 This Roasted Beet Hummus with Hazelnut Oil & Rosemary recipe is a bright and easy snack worthy of serving to guests.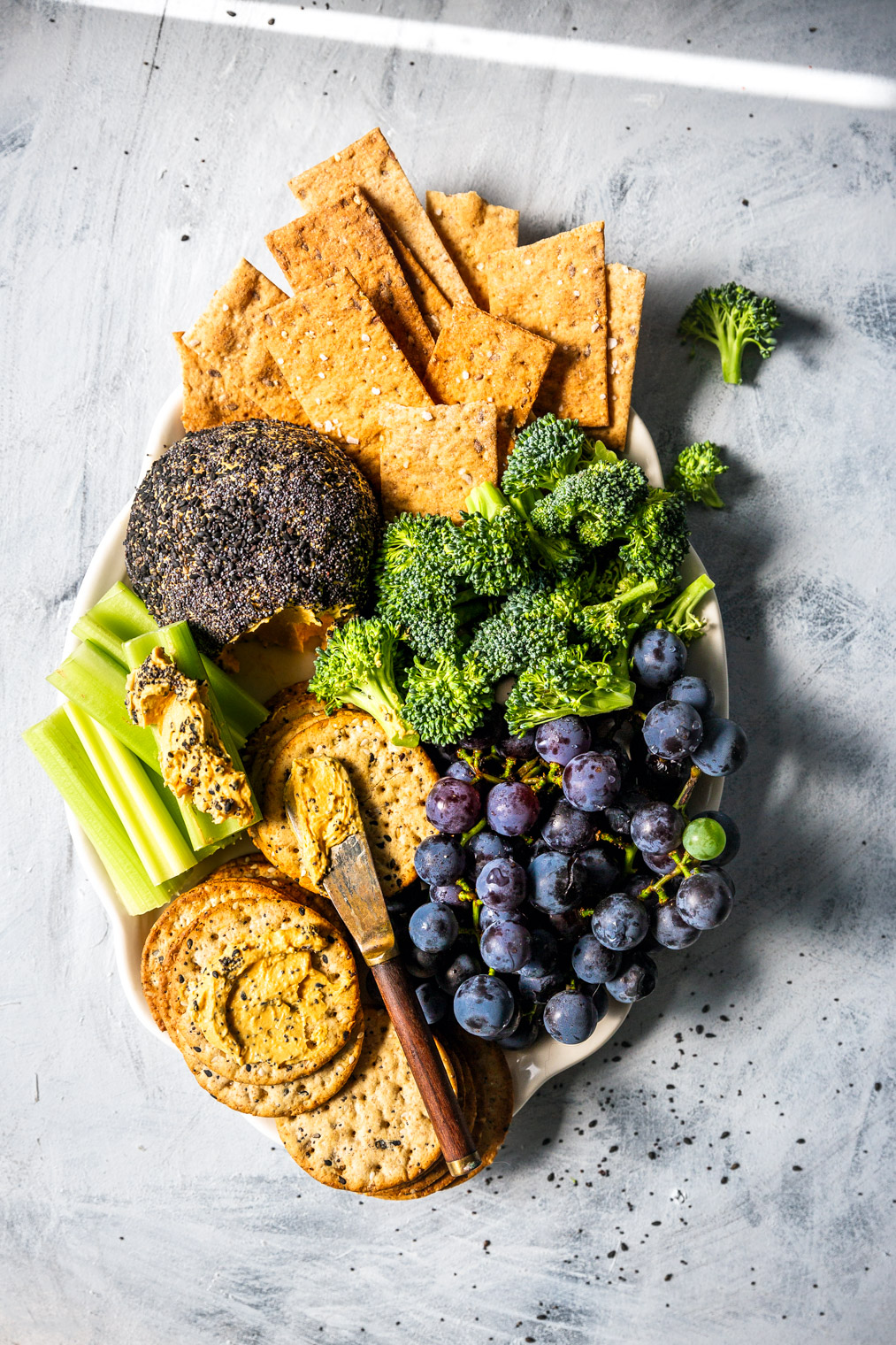 This Pumpkin Cheddar Cheese Ball Appetizer Recipe is perfect for any fall entertaining you are planning to do!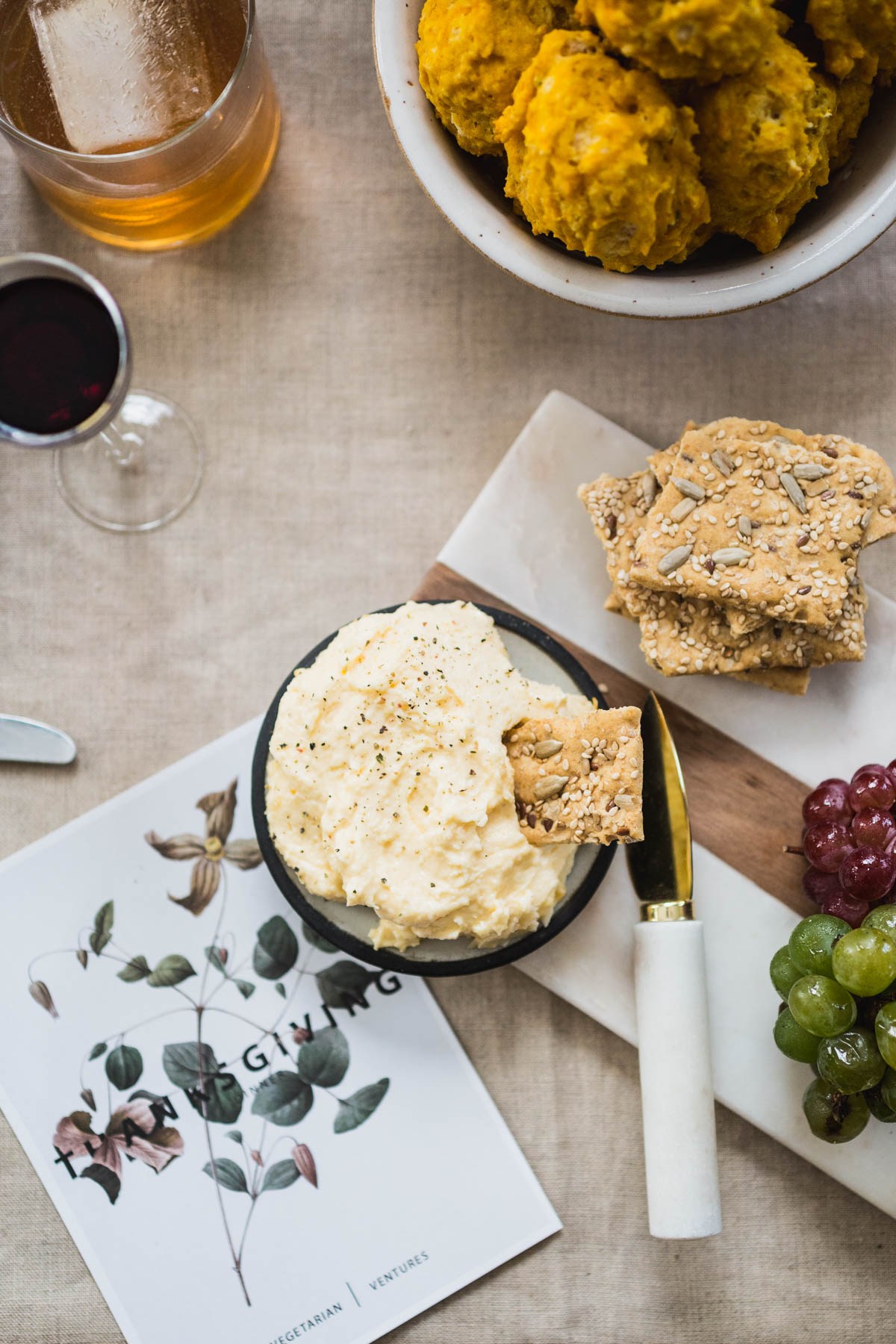 This Fromage Fort is the perfect appetizer because it lets you use up all the leftover cheese and wine you have from the rest of the Thanksgiving recipes you are making (plus it's cheese and wine – how could it even get any better than that?).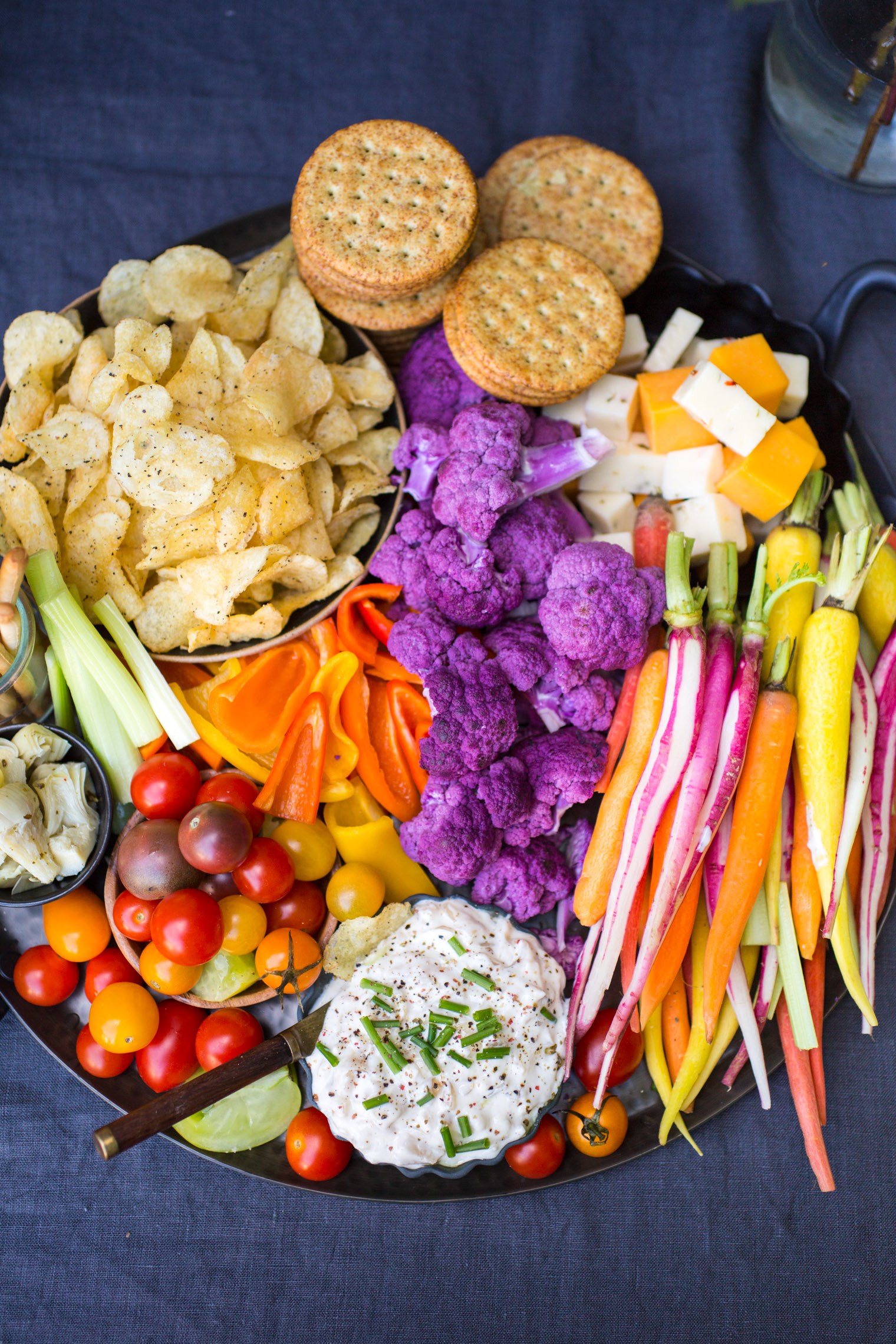 This fuss-free Happy Hour Platter is the perfect way to start to any party!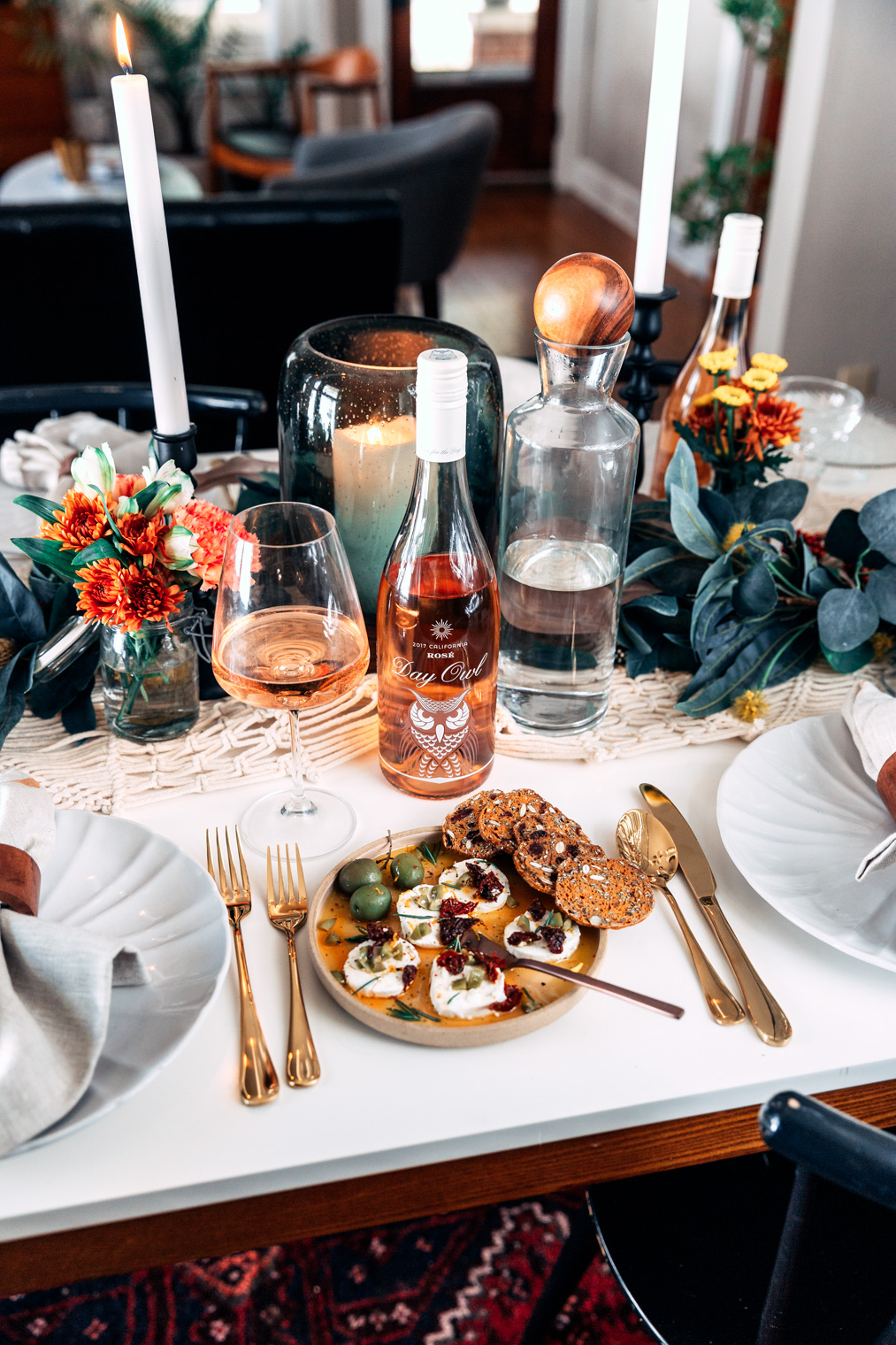 This Marinated Goat Cheese with Sun-dried Tomatoes and Olives recipe is an easy appetizer that can be made ahead of time and is a great starter to serve at your holiday parties!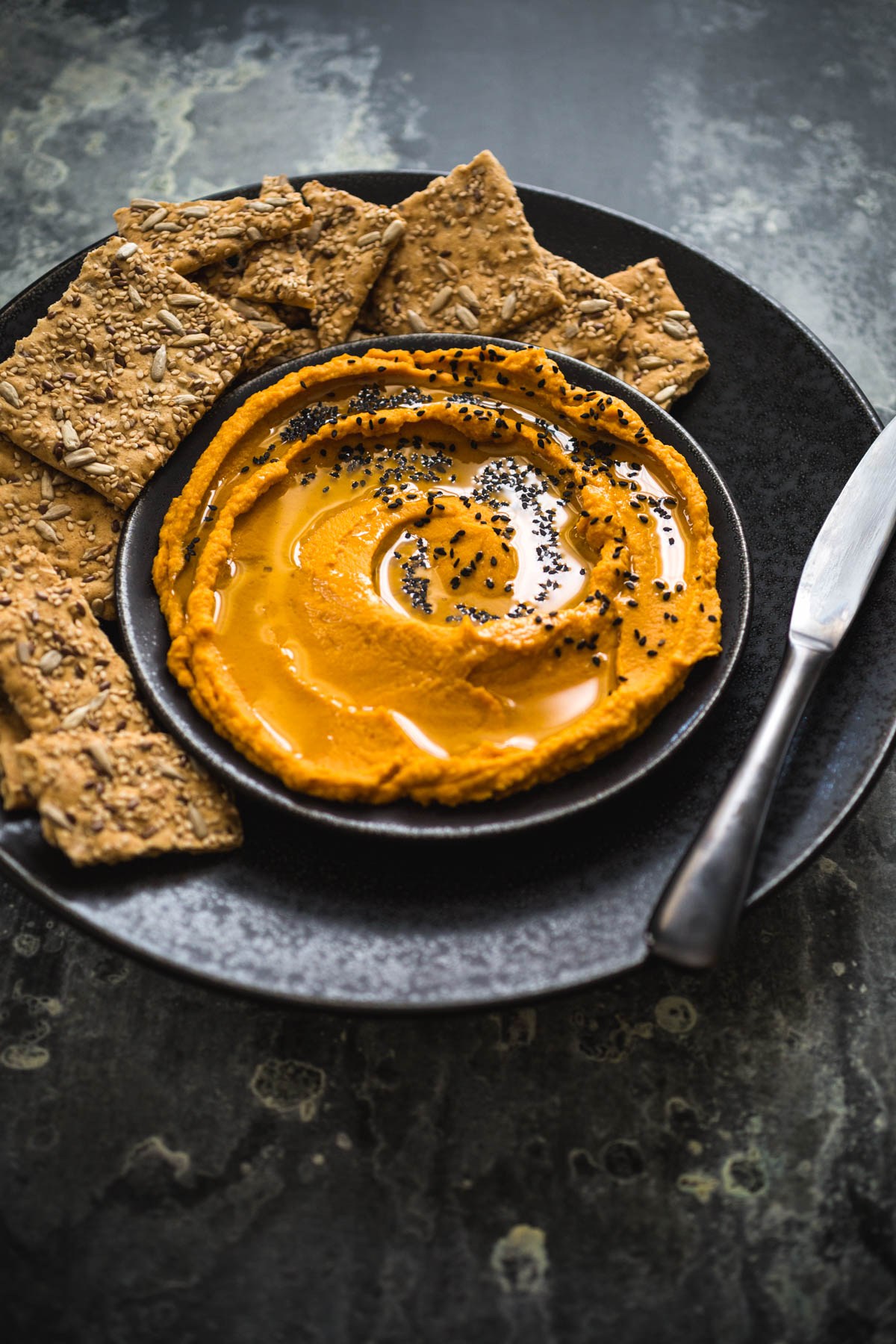 This Smoky Pumpkin & Black Sesame Seed Hummus is the perfect fall appetizer or an easy dinner with a side of chopped veggies and chips.
Festive Drinks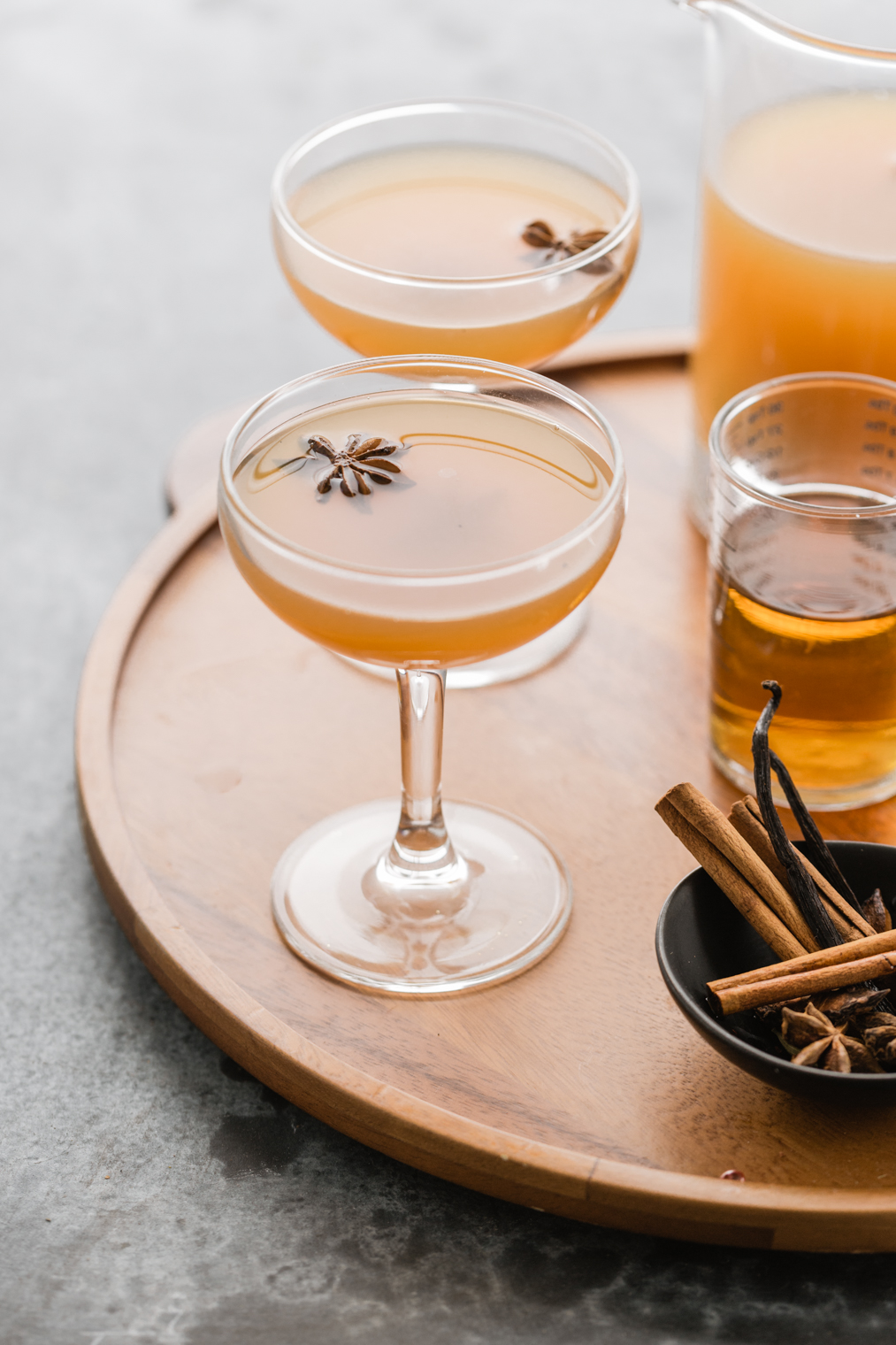 This festive Chai Spiced Apple Cider Cocktail recipe is a delicious fall drink that can be easily made with booze or as a mocktail.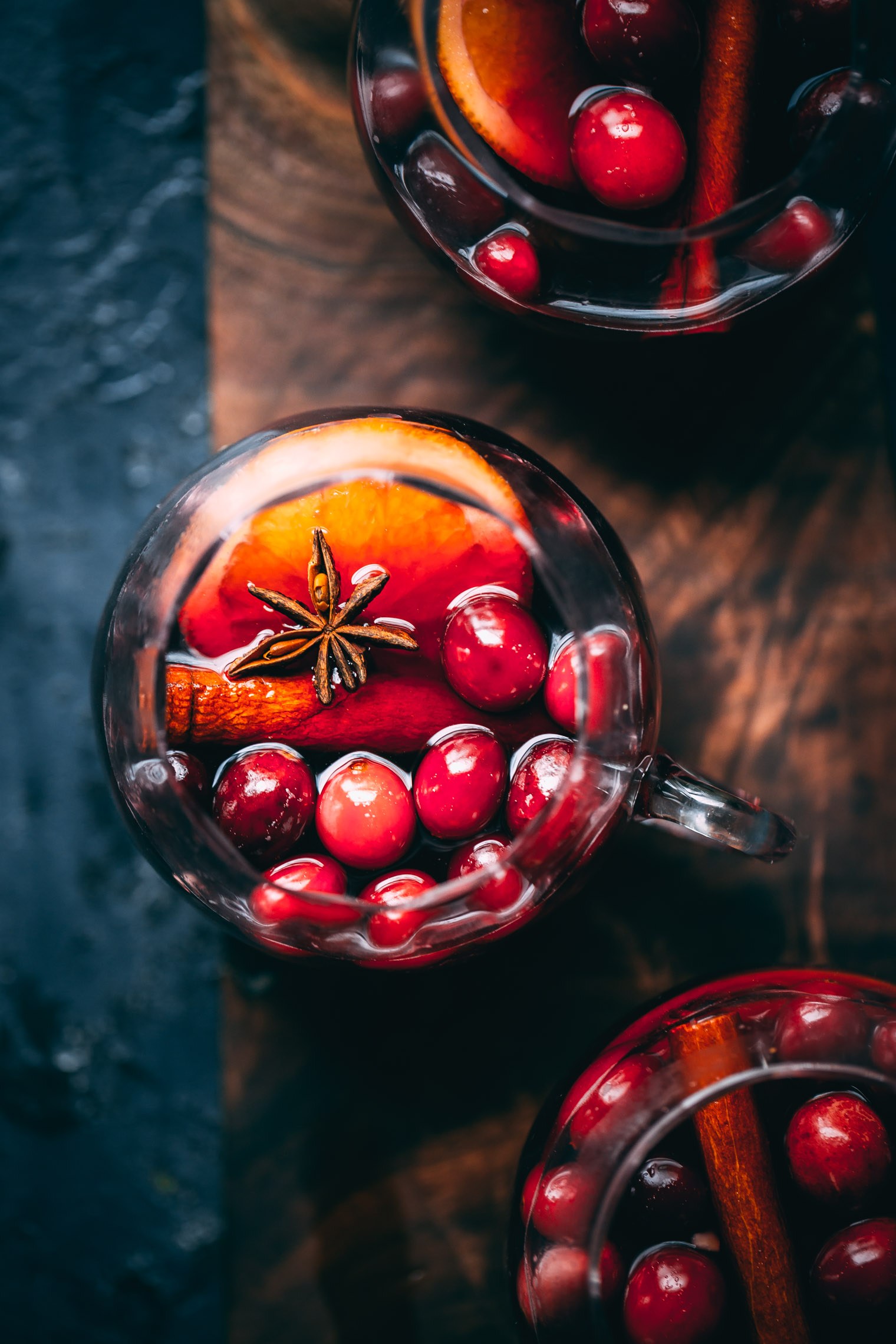 This Cranberry Molasses Mulled Wine recipe is perfect for chilly winter evenings or big holiday events. Serve it with a few orange slices and fresh cranberries for a stunning presentation.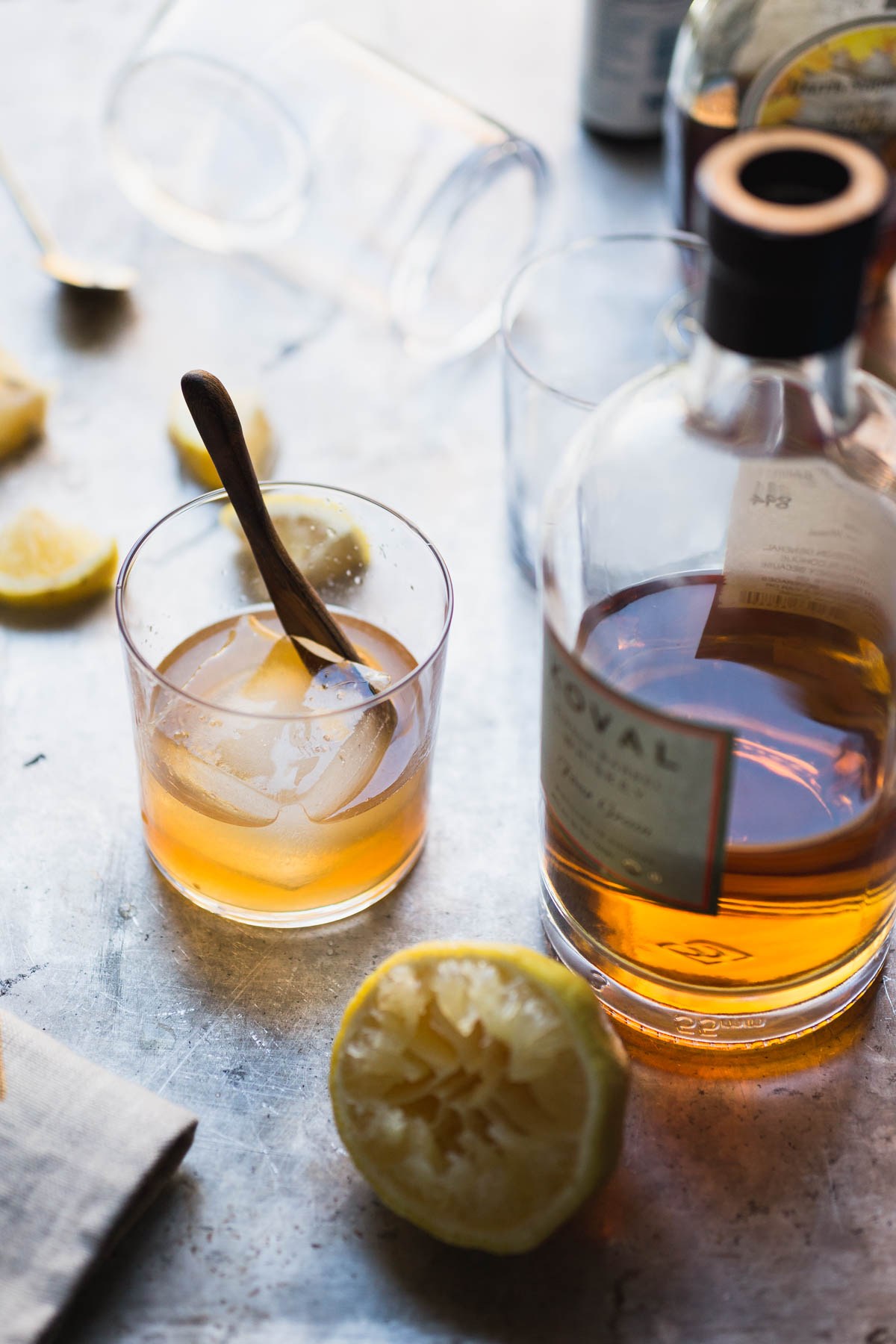 I love this simple Whiskey + Maple Syrup Sour recipe since it's made with ingredients you most likely already have on hand; this also makes it ideal for whipping up when guests stop by or you are hosting a huge dinner (like Thanksgiving) and don't want to add more ingredients to your long shopping list.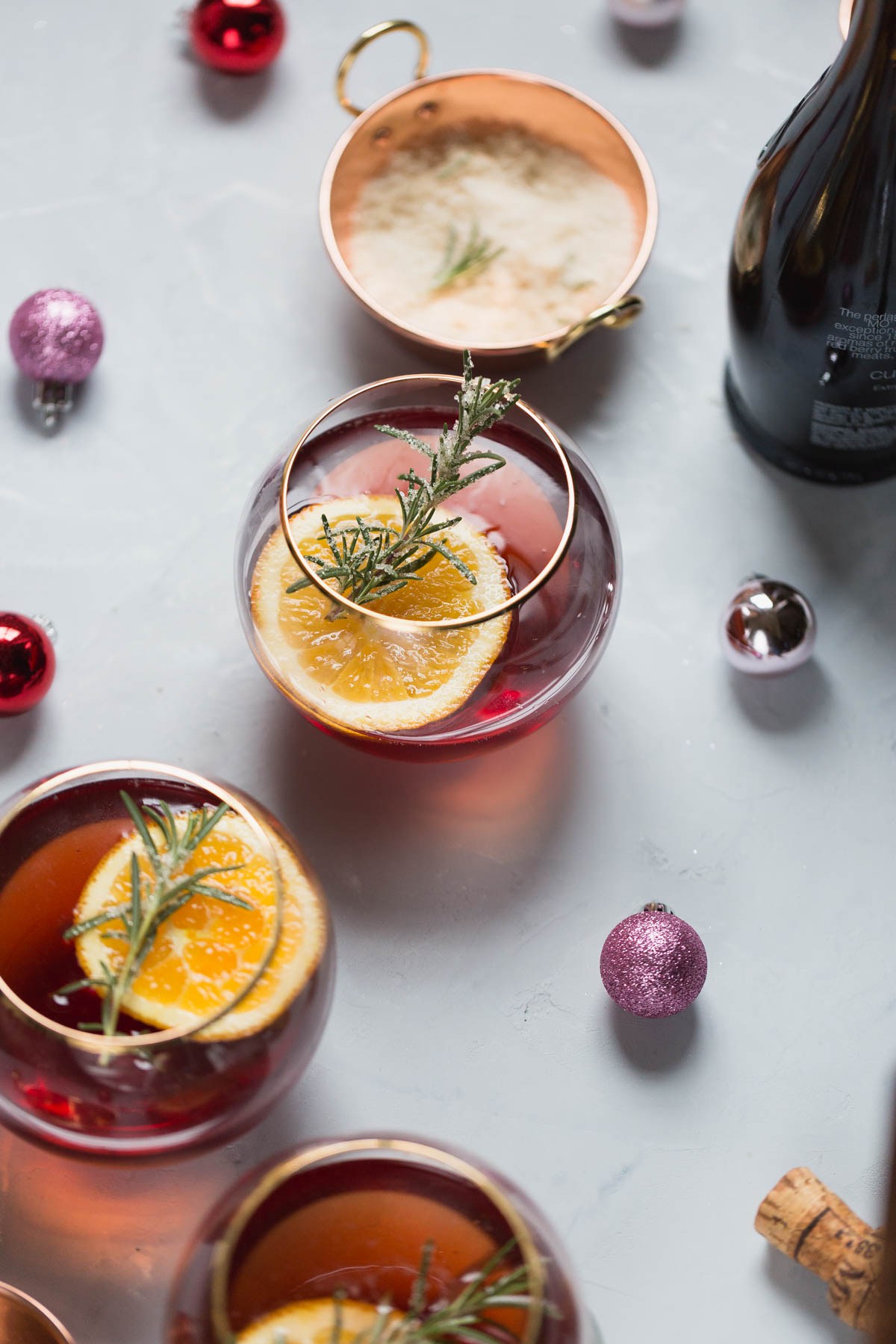 This simple two-ingredient Cranberry Orange Champagne Mimosa (plus garnish) cocktail is perfect for holiday parties or Thanksgiving dinner. Dress it up with an orange slice and candied rosemary or keep it simple with just the juice and champagne.
Vegetarian Mains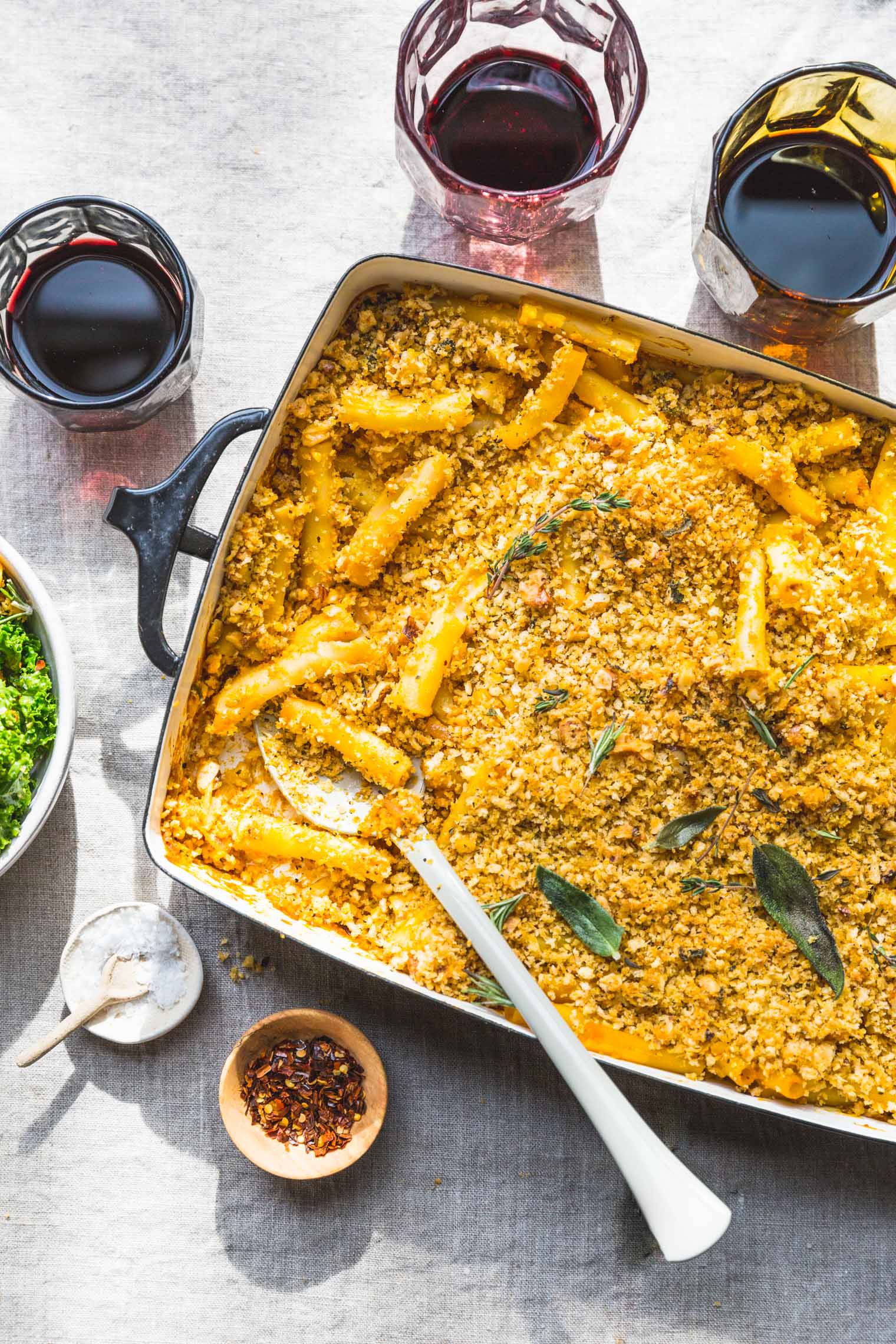 This Vegan Pumpkin Baked Ziti recipe (from the Veganomicon cookbook) is the perfect easy Thanksgiving Vegetarian main dish. It can even be made ahead of time and baked just before serving!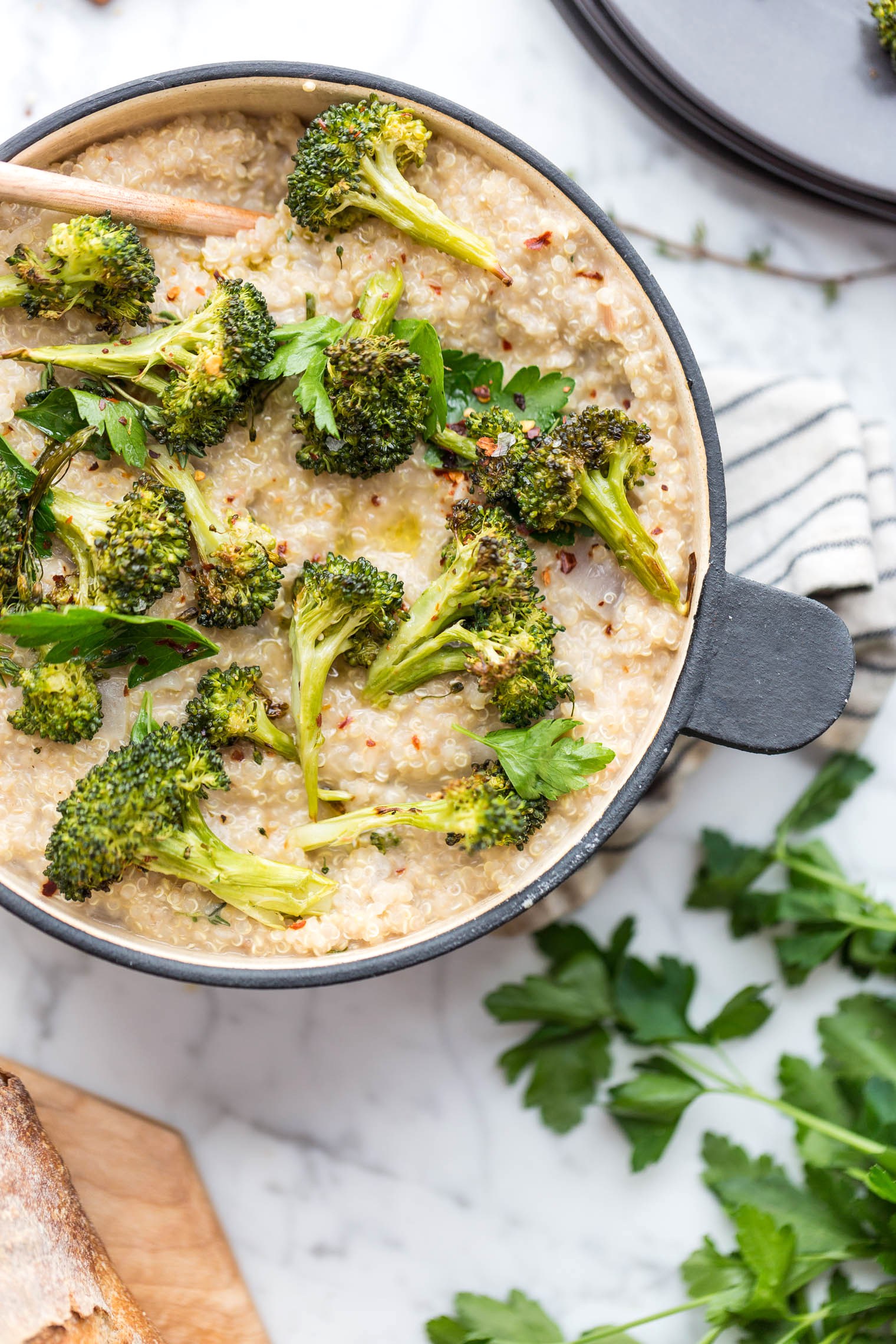 This Creamy Quinoa and White Bean Risotto with Crispy Brassica Florets is from The First Mess cookbook. This healthy plant-based main dish is chocked full of protein (from the quinoa and white beans) and satisfyingly creamy. A perfect cozy meal for chilly evenings or to serve to for a crowd.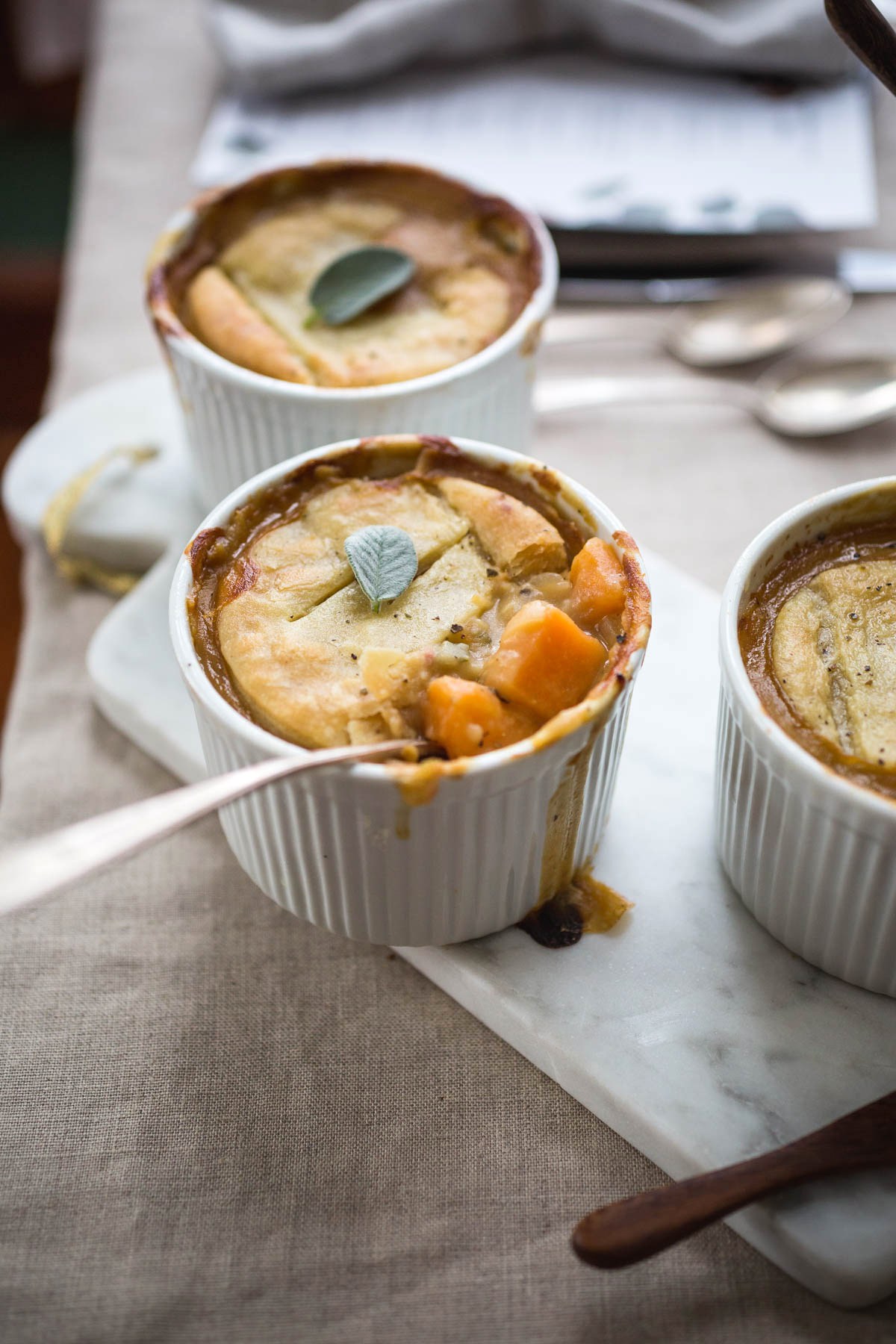 These Mini Pumpkin Pot Pie are the perfect vegetarian Thanksgiving main dish. They also make great weeknight meals as they can be mostly prepped ahead of time.
Easy Sides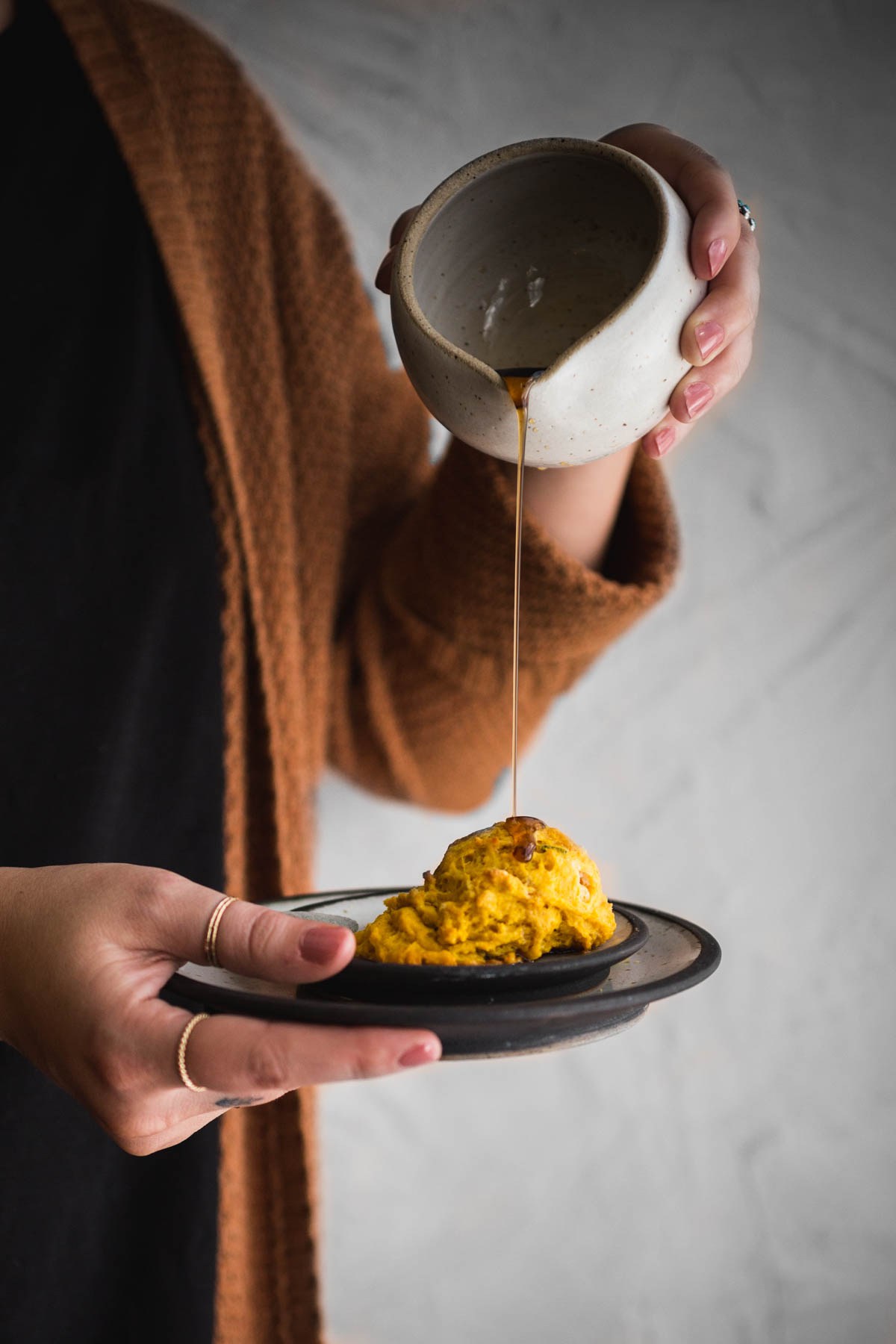 These Pumpkin Sage Drop Biscuits are a quick and easy Thanksgiving dish that can be on the table in less than 25 minutes. They also are perfect to serve with fall soups and stews.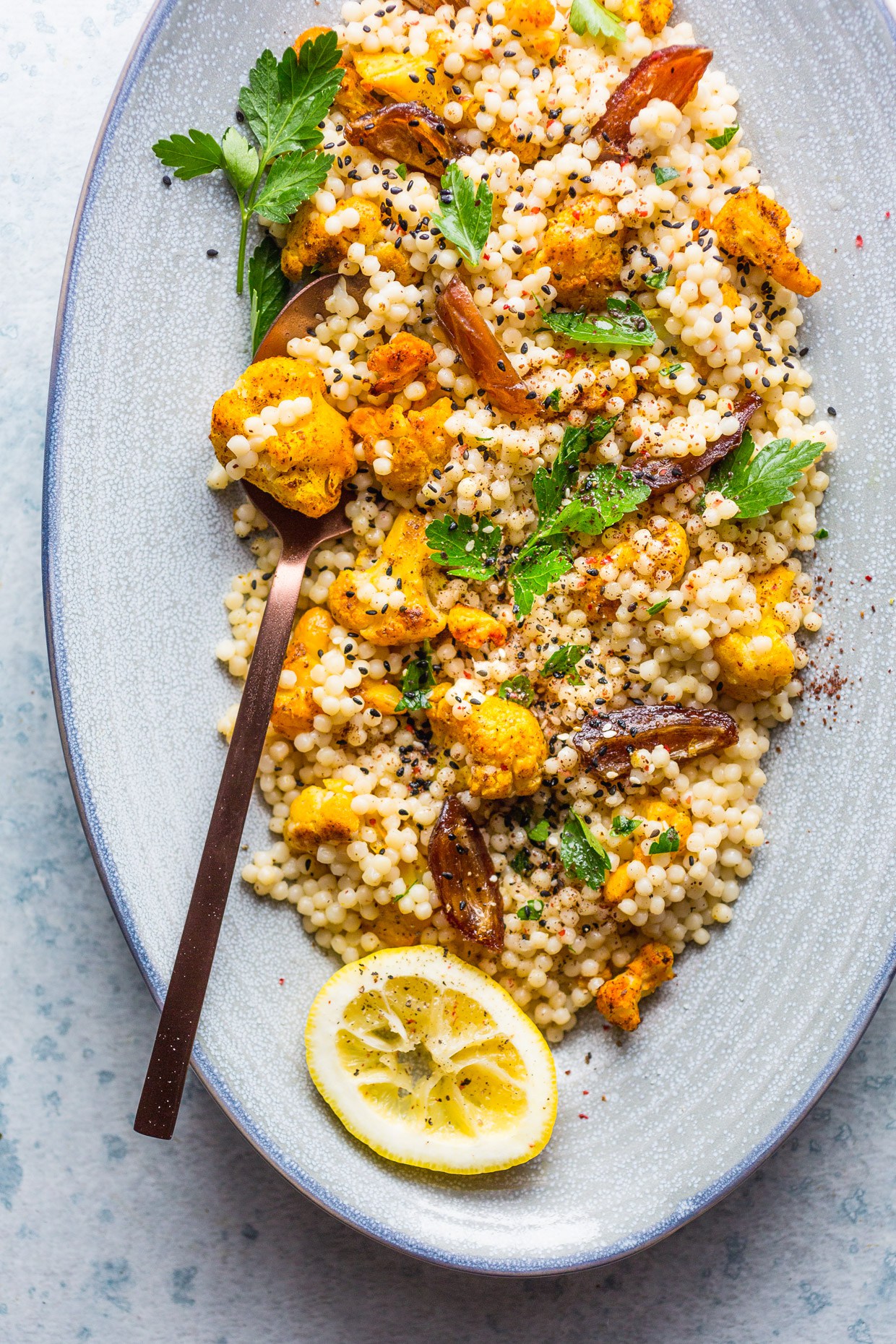 This Roasted Cauliflower & Dates Couscous Salad with Creamy Tahini is a great vegetarian side dish or easy lunch for any season.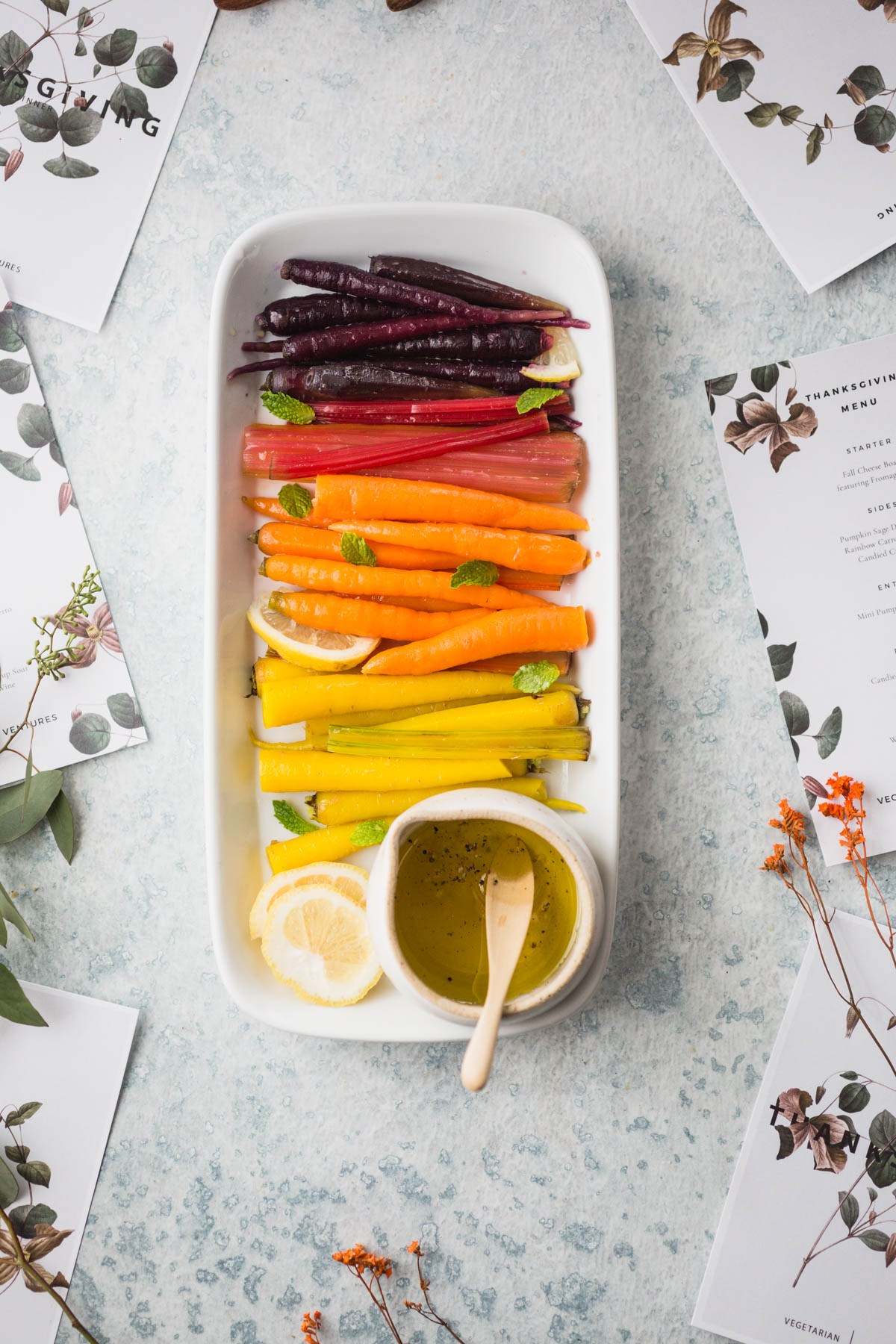 This recipe for Rainbow Carrots and Chard is a stunningly colorful side dish perfect for the holidays or your next gathering. Colorful carrots and chard stems are blanched and then tossed in a light lemon vinaigrette for a healthy and simple recipe.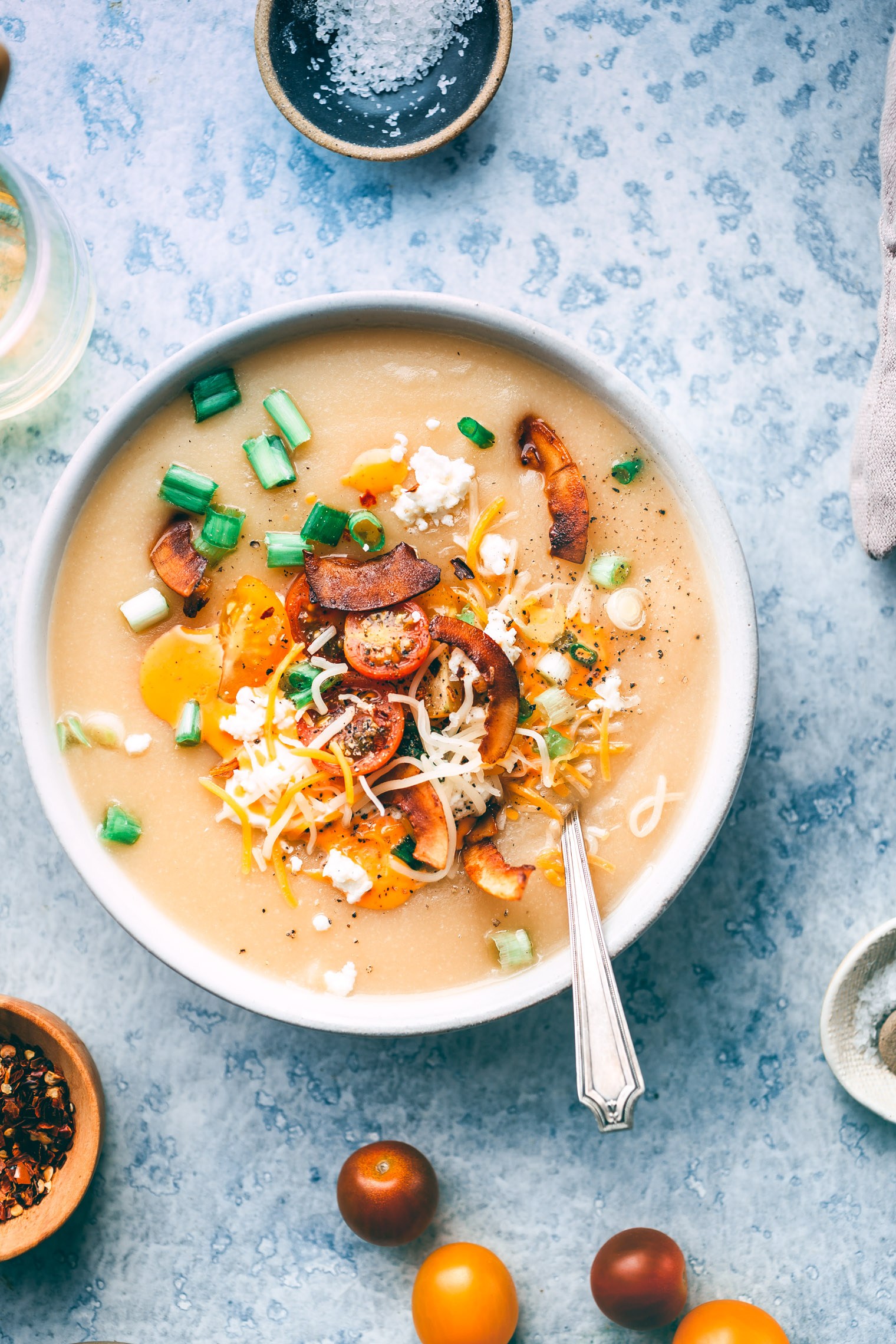 This Vegetarian Loaded Baked Potato & Cauliflower Soup with Coconut Bacon is a quick and filling vegetarian soup. Serve it with as many or as little topping as you have on hand.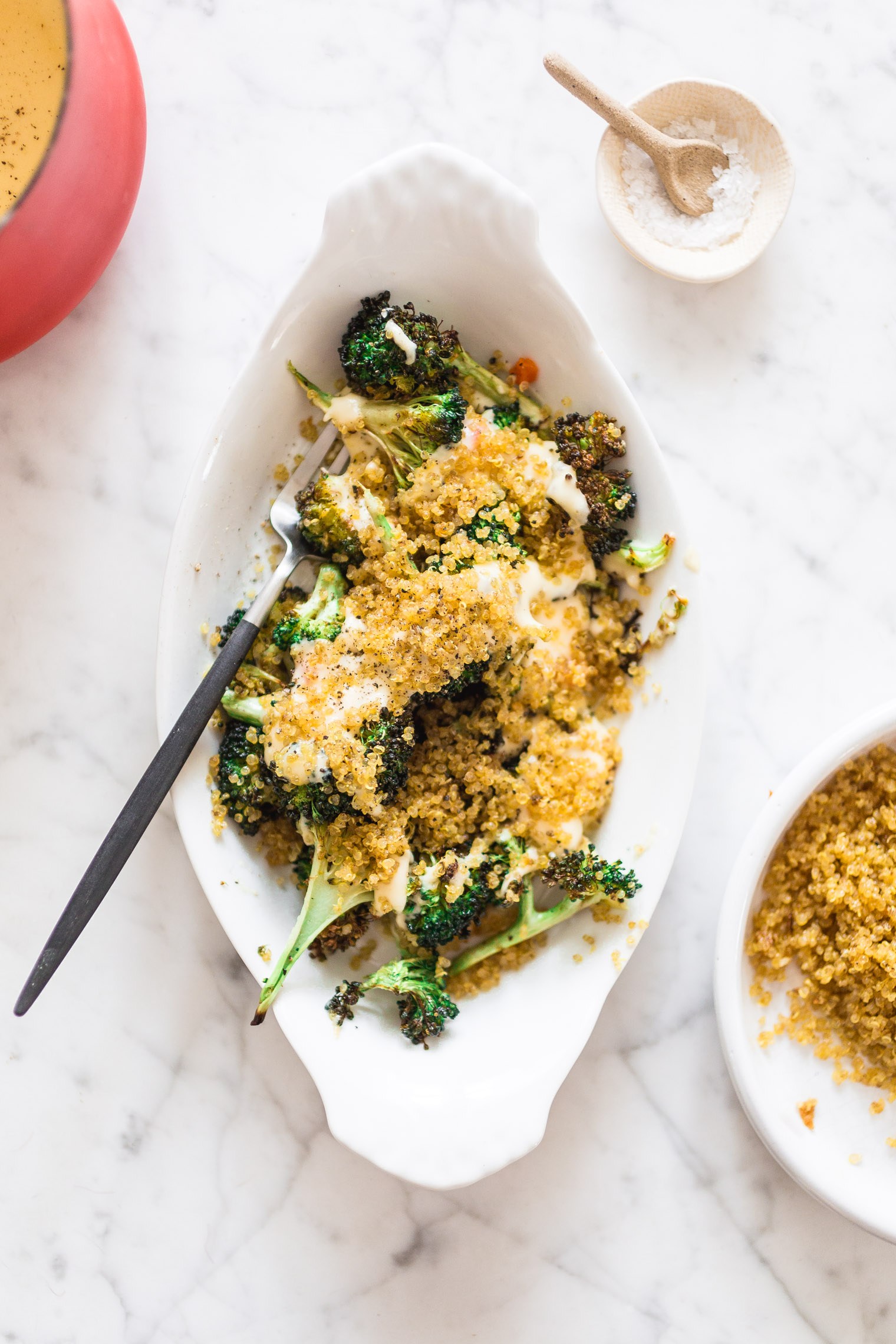 This Roasted Broccoli and Cheddar with Crispy Quinoa recipe is a vegetarian twist on a classic with homemade cheese sauce and protein rich crispy quinoa.
Delicoius Desserts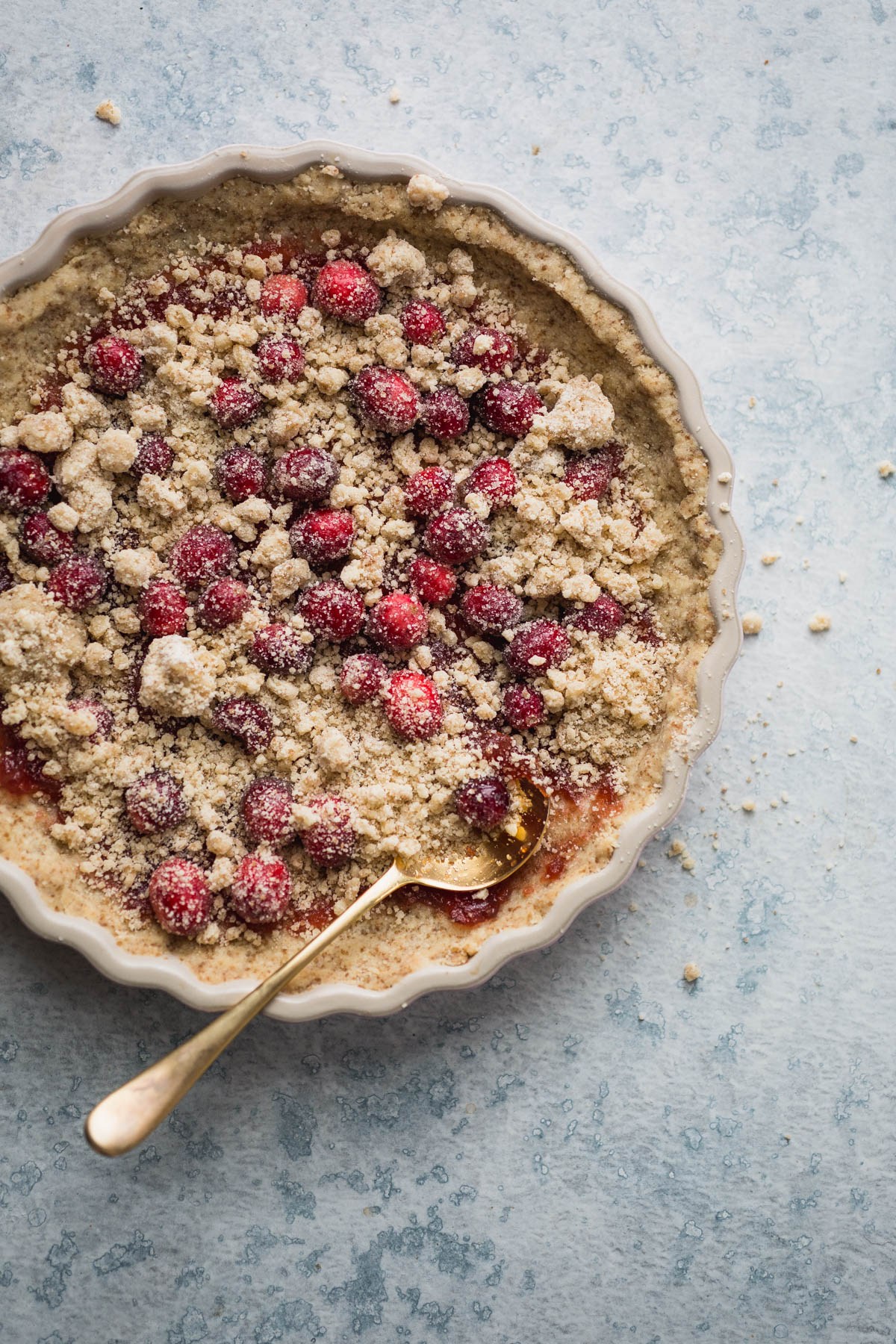 Skip the Thanksgiving pie this year and whip up this easy Amaretto Cranberry Shortbread Slices studded with fresh cranberries and scented with amaretto liquor instead.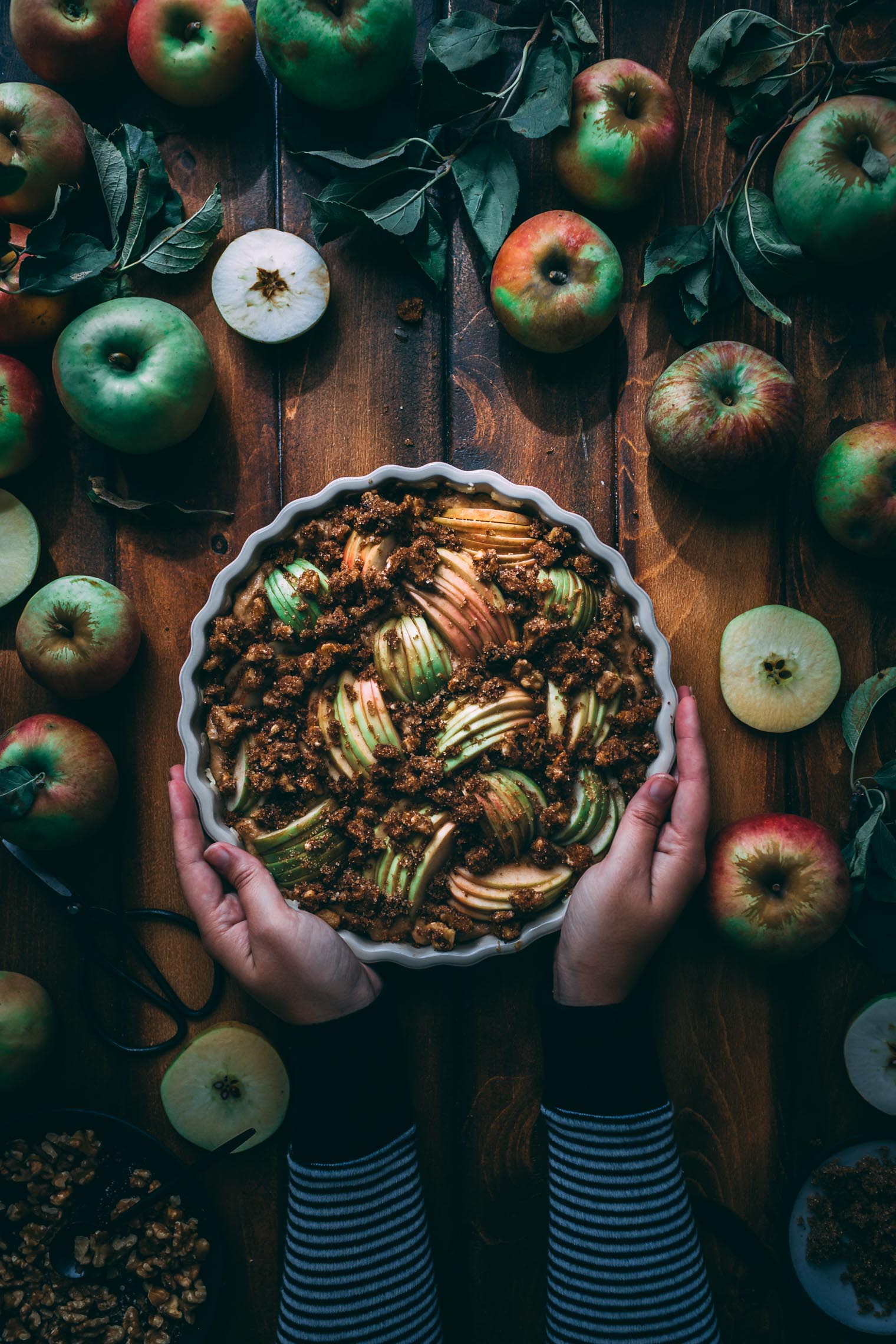 This Apple Walnut Yogurt Coffee Cake recipe is the perfect fall sweet treat. Serve it with a cup of coffee or peppermint tea.