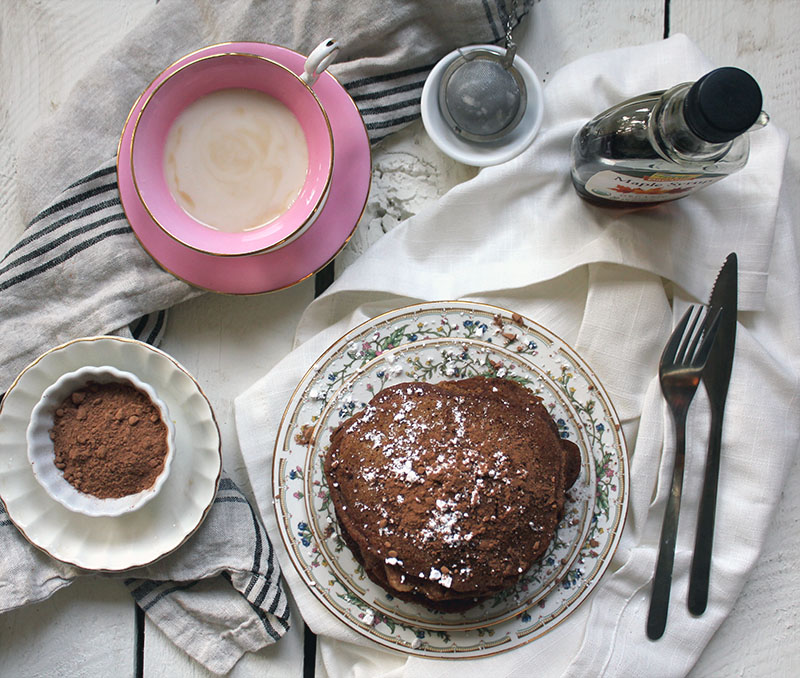 Okay, so I have a confession. I don't really like water…I know that sounds weird and maybe it's because the water in my town is HEAVILY polluted but it just does not do it for me. Soo…bland. I'll drink it if it's boiled and has tea steeped in it..or if it's gone through the process of being brewed into coffee. Other than that, I stick to sparkling water. The heat wave that struck the Midwest this July really got me addicted to canned seltzer water…and to flavored fizzy water. And here I am, 3 months later in a bit of a rut with my 4 cans of flavored sparkling water a day. Don't get me wrong, I LOVE my sparkling water but, for a change of pace, I was very excited to try out this new all natural bubbly "soft drink" that Cascal approached me about it.
Cascal All Natural soft drinks are crafted with natural juices (no added sugar except from the juices) and fermented for fuller flavor. At first, I was a little put off by the word 'soft drink' because sugary pop comes to mind and I do not usually drink soda. However, this stuff is not the average soda you are used to getting at McDonalds. It reminds me of a mix between my beloved seltzer water and a sparkling juice. The end results are just terrific.
A few of my favorite parts about this soda? Well, they have AWESOME and intriguing flavors. My favorite was the Crisp White which had notes of Pear, Apricot, and Magnolia. Even the one with a chocolate note (Ripe Rough with notes of Chocolate, Rose, and cherry) had a refreshing and not overly sweet flavor to it. And if I have not convinced you already, each can is only 60-80 calories. 60-80 calories for a soda? Ohh yeah!
Anyhow, if you are into trying these out, head to your nearest Whole Foods to pick up your favorite flavor or enter my giveaway for a chance to win a sample pack! The sample pack will have the following five sodas in it:
Crisp White – With notes of pear, apricot and magnolia
Ripe Rouge – With notes of cherry, rose and chocolate
Fresh Tropical – With notes of mango, jasmine and kaffir lime
Bright Citrus – With notes of lemongrass, tangerine and pineapple
Berry Cassis – With notes of black currant, tangerine and lemon
And now for the fine details…
How To Enter:
Leave a comment below telling me your favorite fall soup recipe.
For Extra entries:
Like Cacal or Vegetarian Ventures on Facebook and leave a comment below saying you did
OR
follow Cascal (@CheersCascal) or Vegetarian Ventures (@shellywester) on Twitter and leave a comment below saying you did!
***Make sure to include your email in the comment below so I know how to get a hold of you! This giveaway will be closed on Friday, November 2nd at 10 PM Eastern time and is (sorry!) open to US residents only.***
This is now closed!
____________
Oh, also, shifting topics…I have a recipe for you! Here is a recipe for some vegan chai latte pancakes that I created using a combination of Isa Chandra's Chai Latte Cupcakes and Perfect Pancakes recipes!
Perfect way to brighten up your morning on these gloomy fall days!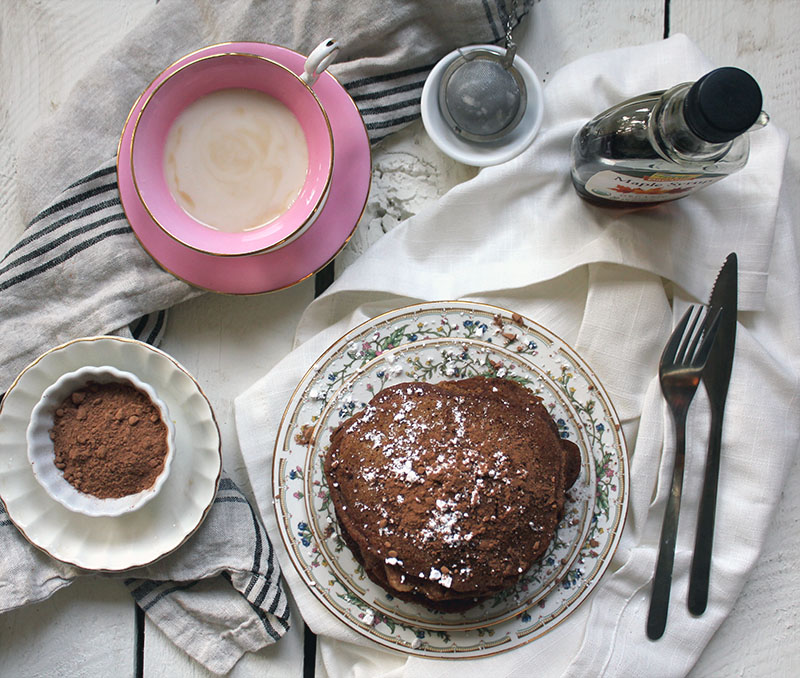 Chai Latte Pancakes
1 1/4 cups all purpose flour
2 teaspoons baking powder
1/2 teaspoon salt
2 teaspoons ground cinnamon
1 teaspoon ground cardamom
1/2 teaspoon ground ginger
1/4 teaspoon ground cloves
2 Tablespoons canola/vegetable/coconut oil
1 cup almond milk
2 black tea bag or 2 teaspoons loose leaf tea
2 Tablespoons maple syrup
dash of vanilla extract
In a small saucepan, heat the milk until just boiling. Remove from heat, add in tea bags, and cover. Let steap for 10 minutes.
In a large mixing bowl, combine the flour, baking powder, salt, cinnamon, cardamom, ginger, and cloves. Make a well in the center of the dried ingredients and add the oil, almond milk, maple syrup, and vanilla extract. Fold the dry ingredients into the wet until everything is well combined.
Heat a large skillet over medium and pour about 1/4 cup of batter onto the skillet (you should be able to make 2-3 at a time depending on the skillet size). Repeat with the rest of the batter.
Serve warm with cocoa powder and syrup.