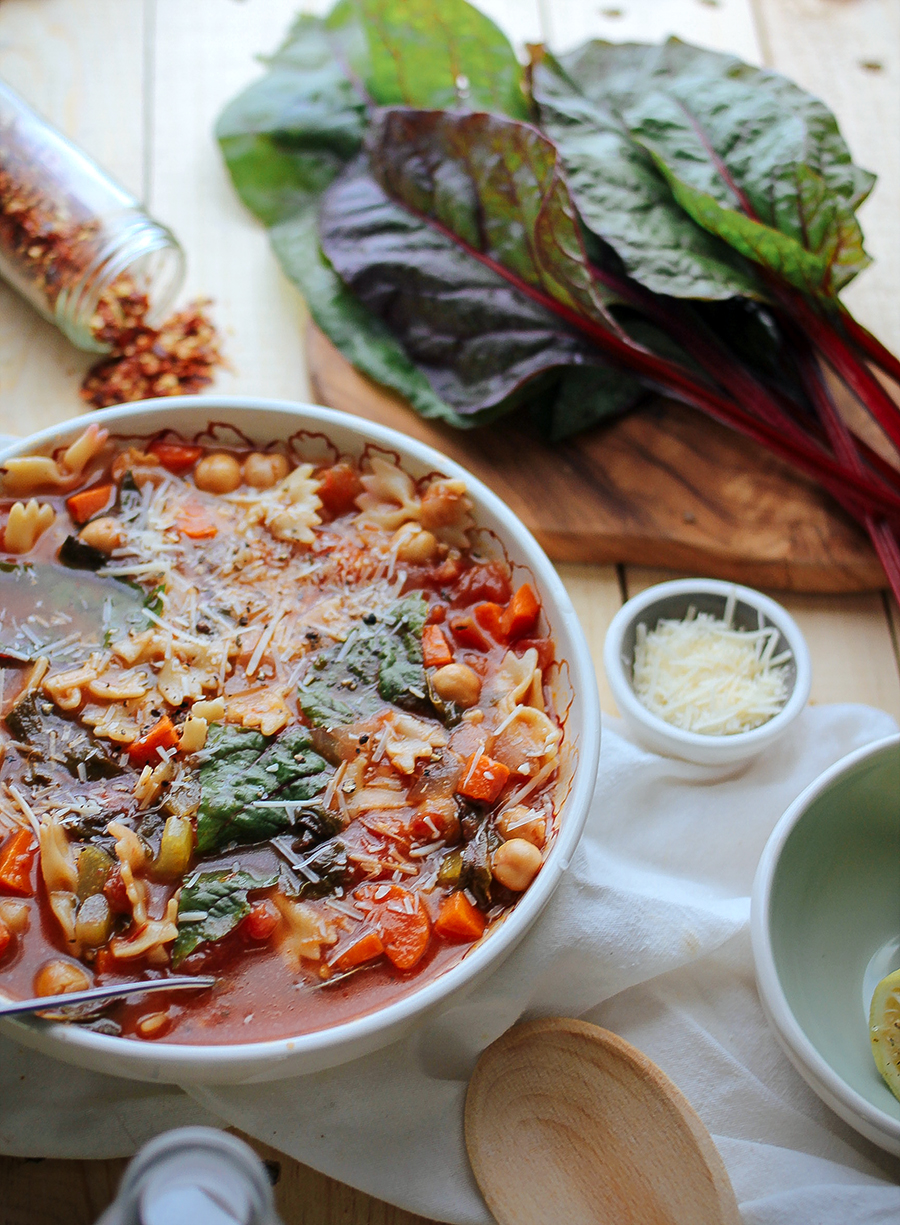 Chickpea Tomato Minestrone [with vegan option – updated]
In a hurry? Click here to JUMP TO RECIPE!
This Chickpea Tomato Minestrone is a simple but flavorful soup ideal for weeknight cooking!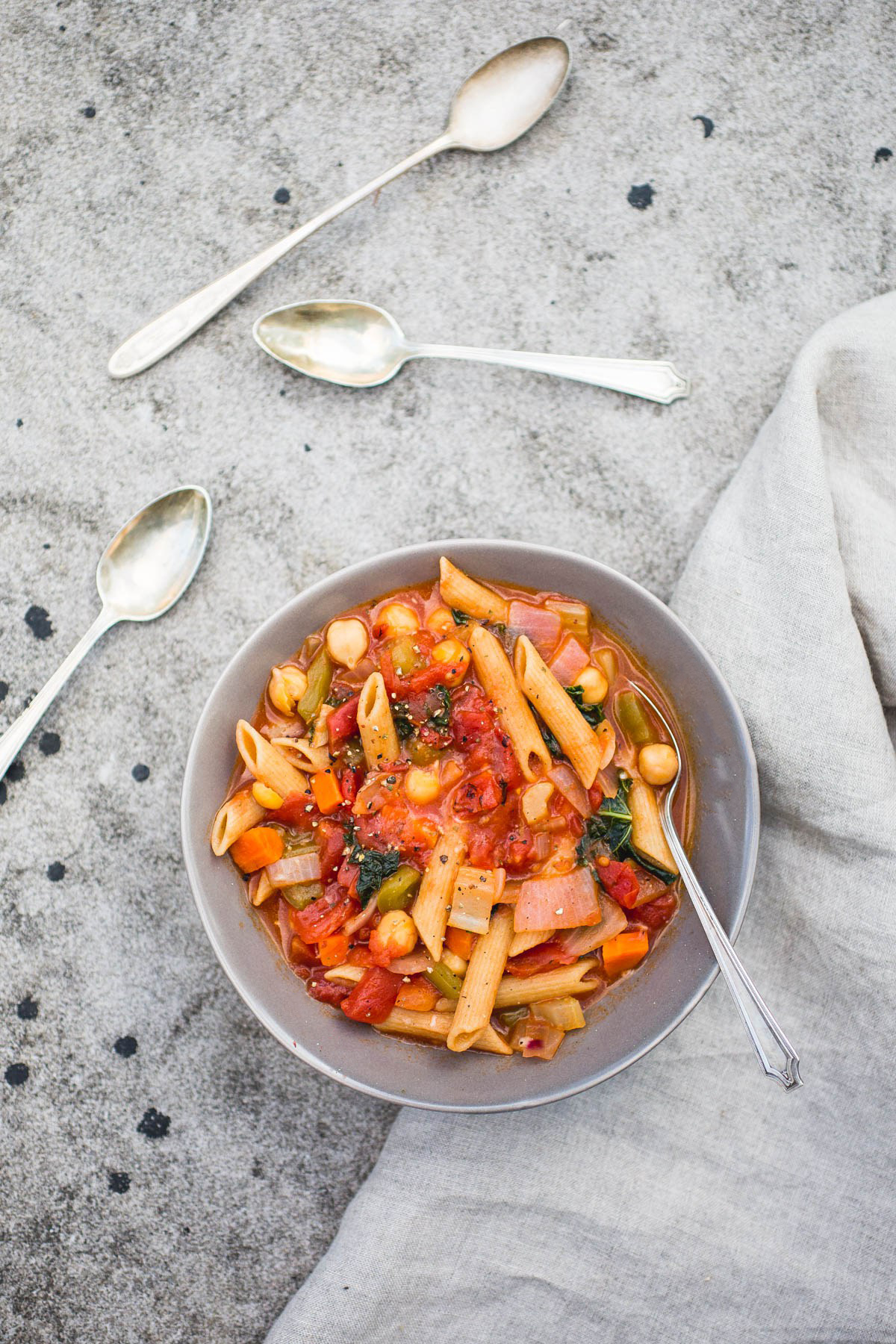 Updated October 2016: I made this recipe again and wrote about it here as part of my 'Throwback Thursday' series! Feel free to check it my updated notes on it here.
---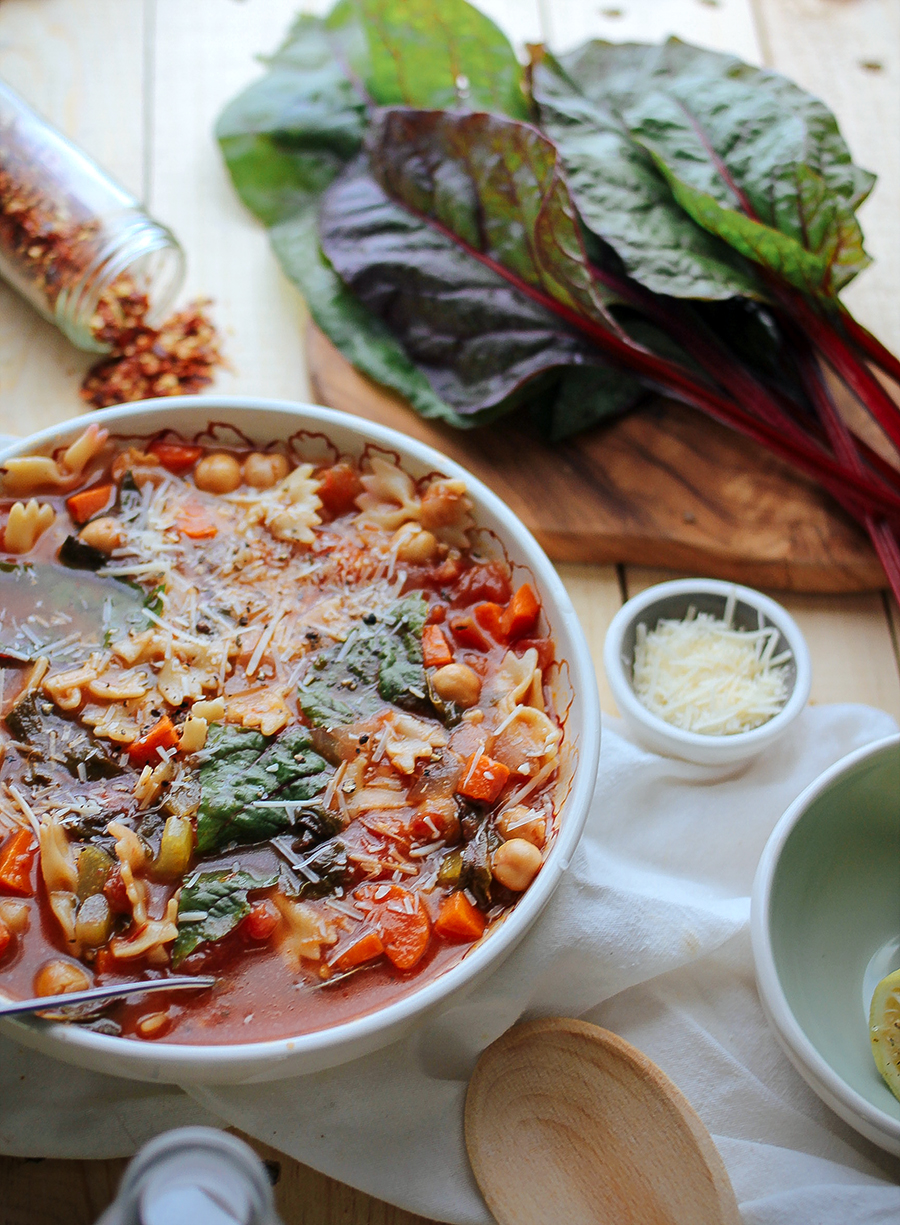 When reflecting on past gardens, I can't help but be grateful for the fact that I was able to have an inground garden this summer. In years past, I've always moved in August and had failed attempts with transplanting tomato plants and herbs. This means that the last time I had a real garden was when I was little and my parent's let me pick out what I wanted to grow. And that was gourds – I remember distintcly only wanting to grow gourds and my parents thinking that was a little funny (although I wouldn't understand why until many years later… when I realized they are really not very useful in the kitchen).
But anyhow, this year… this year I was able to go all out. No more of that half assing tomato and basil plant in a few pots. Nope, Nope. This year I wanted a garden both in the back and side yard (one for full sun and one for part). We planted tomatoes, potatoes, lettuce, kale, swiss chard, scallions, lemongrass, cucumbers, bell peppers, jalapeños, rosemary, sage, and so on. Some of them flourished (lemongrass, scallions, kale, tamotoes) and some of them never quite got off the ground (potatoes, cucumbers…). But whether they grew to monstorous portions or stayed micro size, we tried to harvest and enjoy them. We harvested everything in September but the swiss chard and lemongrass.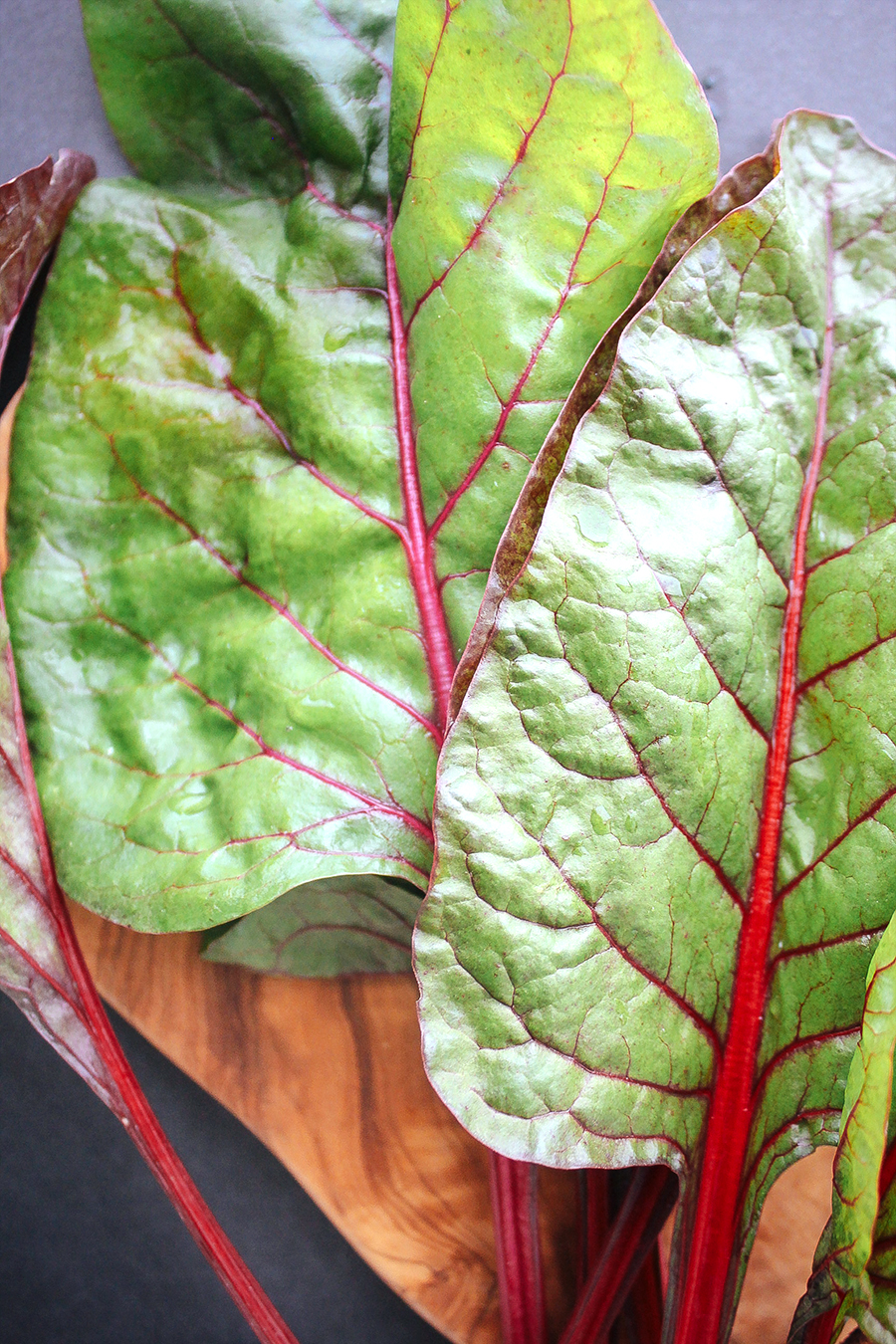 I'm not sure what I was waiting for with the swiss chard but I knew I was ignoring it until a sign occured. Whether that sign was a must-try recipe or the first frost biting at it's leaves, I knew I needed a sign. Perhaps it was because the leaves were coming in so beautifully with the colored veins speckled through out them. Whatever it was, I knew I didn't want to waste these greens by burying them at the bottom of a recipe.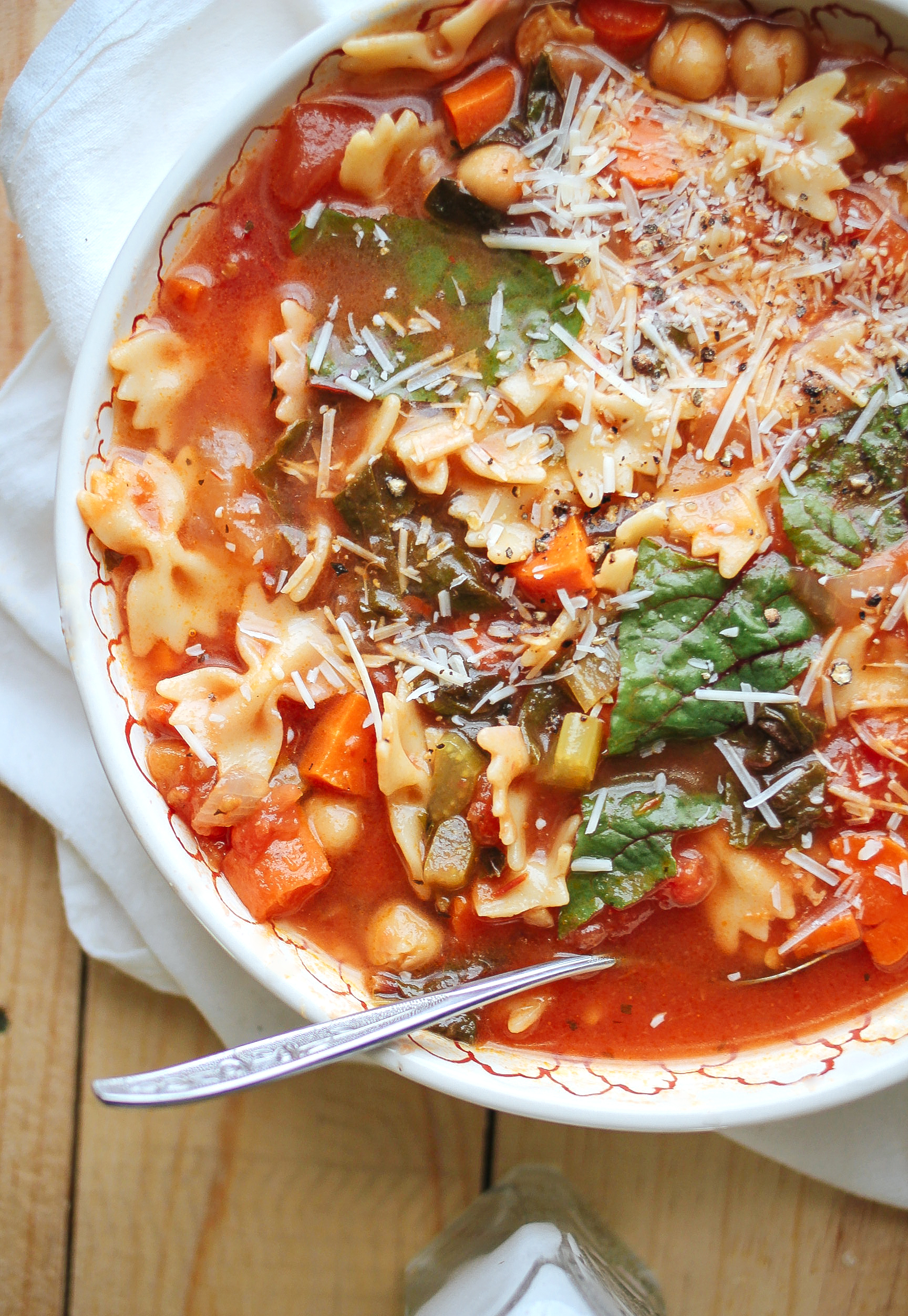 When I heard that the first frost could potentially be hitting this Tuesday, I knew I had run out of time. I rummaged through old recipes and was struck by the Rosemary soup I made last fall. The kale managed to steal the show in that recipe and I knew a swiss chard version would do the same. Without delay, this soup was born. A mix between my favorite minestrone and that rosemary soup from last fall, it's oh so refreshing. Chocked full of vitamin-rich vegetables wrapped in a warm broth that feels just perfect on a crisp fall evening. Now, if only I had made that rustic bread to go with this one…
..And if I could only bring myself to harvest that lemongrass before it's too late! oh Youtube videos… you are just confusing me me!
Chickpea Tomato Minestrone recipe below: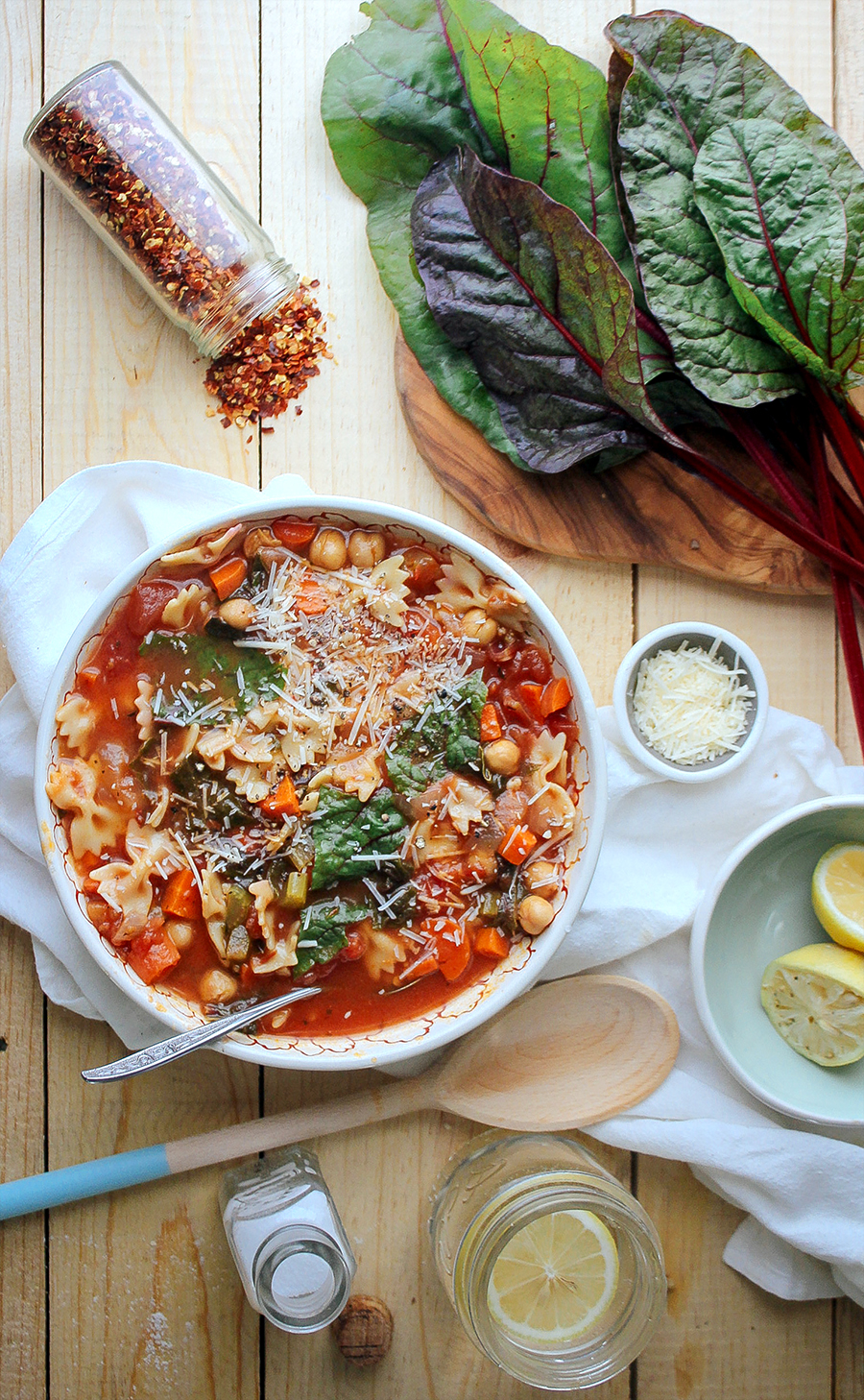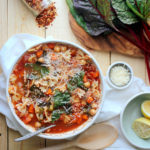 Chickpea Tomato Minestrone [with vegan option]
This Chickpea Tomato Minestrone is a simple but flavorful soup ideal for weeknight cooking!
Ingredients
1

Tablespoon

olive oil

1

medium onion

, chopped

2

celery stalks

, chopped

2

carrots

, chopped

3

garlic cloves

, minced

2

Tablespoons

tomato paste

1 28

ounce

can of diced tomatoes

, not drained

4

cups

vegetable broth

(use homemade if possible)

1/2

teaspoon

dried oregeno

1

cup

of pasta

(not spaghetti or long noodles)

1

can chickpeas

, drained and washed thoroughly (or about a cup and a half of cooked chickpeas)

1

bunch of swiss chard

, stems and leaves separated & chopped

Salt / Pepper

Dash of Red Pepper flakes

Parmesan

, for garnish [omit to make vegan]
Instructions
In a large stock pot, heat the olive oil over medium.

Add the onion, celery, and carrots.

Saute for 5 minutes or until the veggies begin to soften.

Next, add in the garlic and saute for another 30 seconds. Then add the tomato paste, vegetable broth, diced tomatoes (with the juices from the can), and oregano.

Bring to a boil and then reduce to a simmer. Let simmer for 20 minutes.

Add in the stems of swiss chard, chickpeas, and pasta. Let cook for another 10 minutes. Finally, add the swiss chard leaves and let cook for 30 seconds or just until the leaves start to wilt. Remove from heat.

Add salt / pepper / red pepper flakes to taste and top with Parmesan.