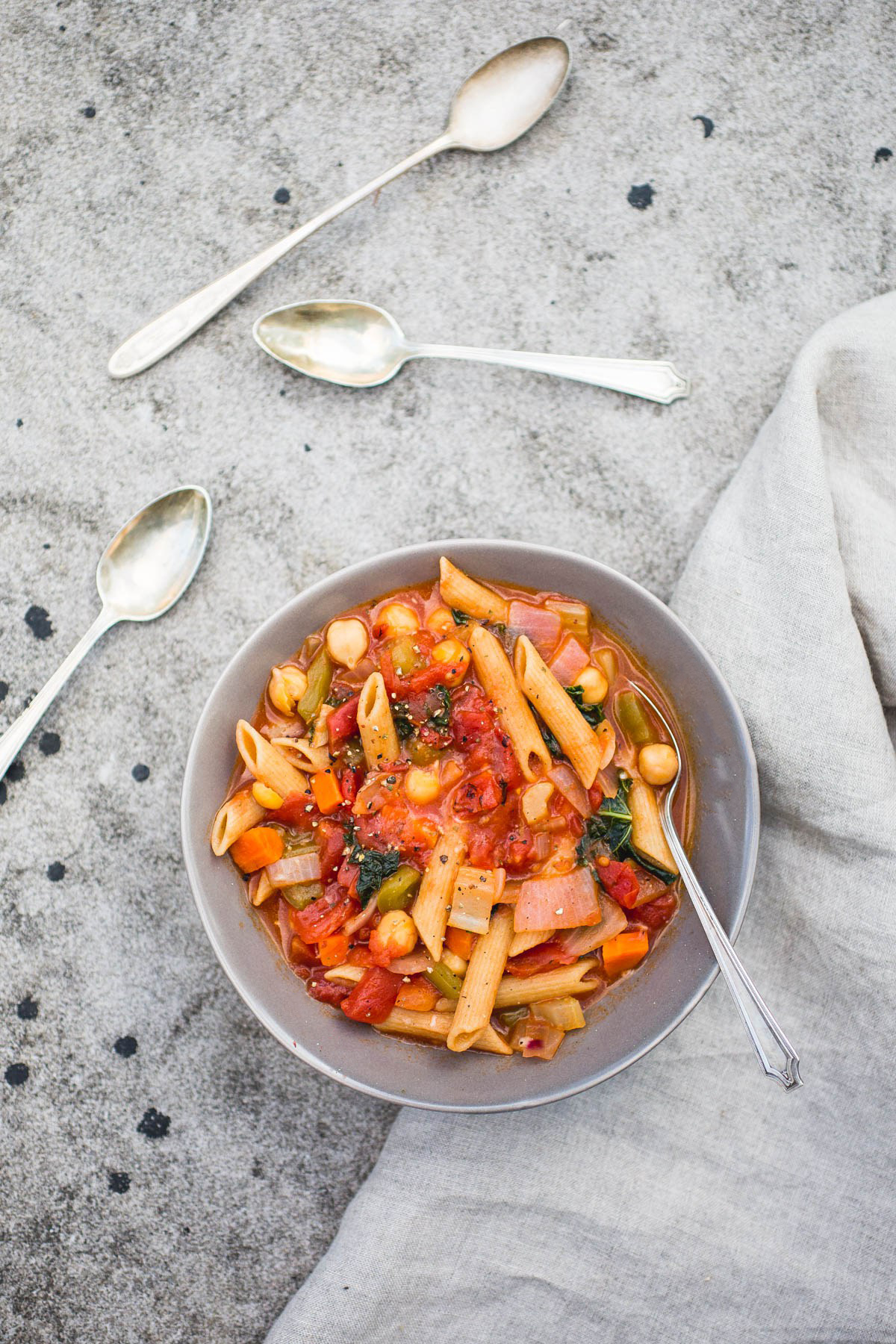 Chickpea Tomato Minestrone [Throwback Thursday]
This Chickpea Tomato Minestrone is chocked full of fresh vegetables and pasta which makes it a filling and flavorful weeknight dinner.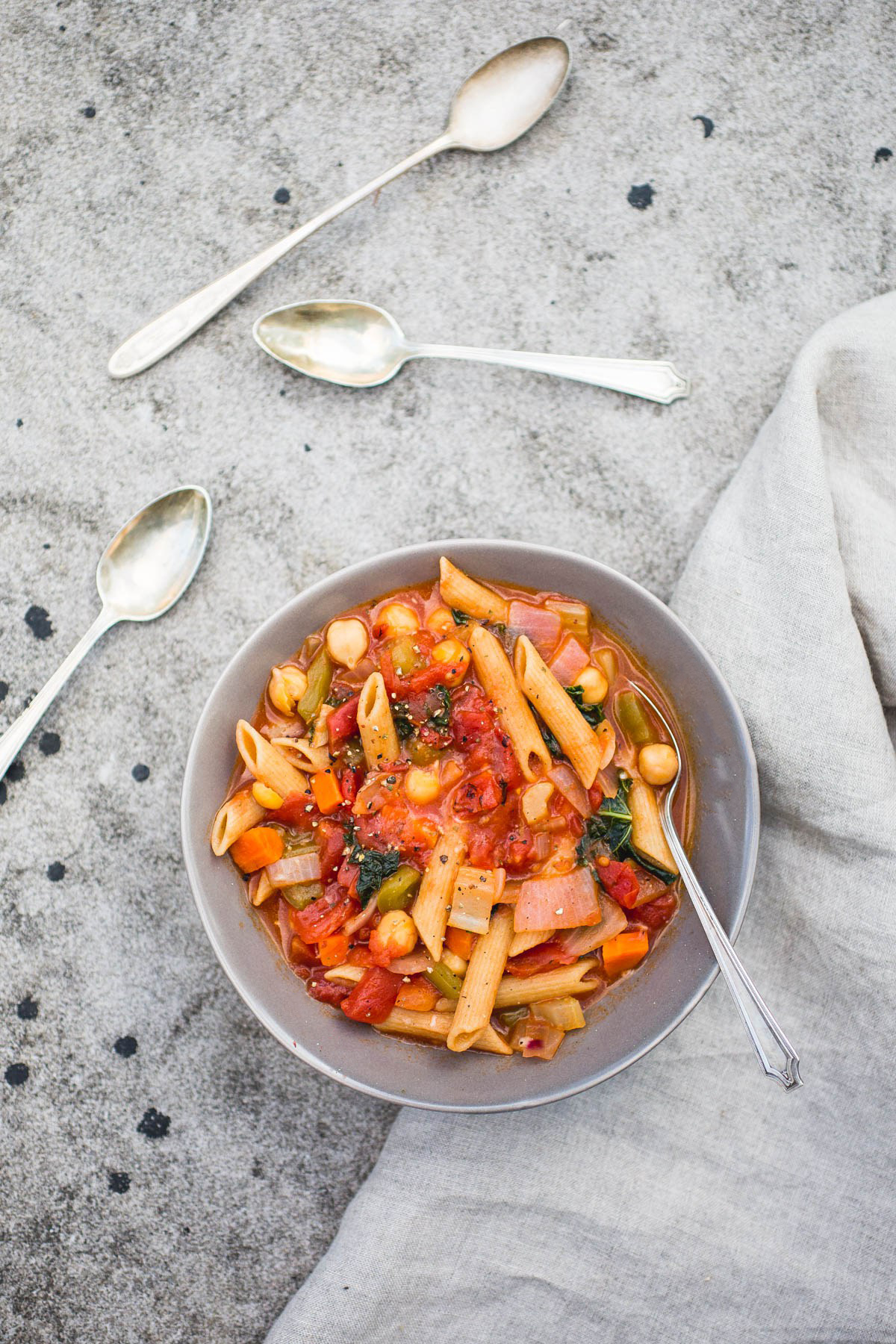 And I'm back with another installment of my Throwback Thursday series where I make and re-photograph an old recipe. My archives are just crawling with my fantastic recipes that have been buried with time. I whipped up this Chickpea Tomato Minestrone the other night for dinner and decided to snap a few photos of it since it's the second most viewed recipe on VV (right behind my Chickpea Dumpling in Tomato Curry recipe). Honestly, I can see why you guys like this recipe so much – it's loaded with healthy vegetables, mega-comforting with the pasta, and keeps me full all night long from the chickpeas.
I made it vegan this time by omitting the Parmesan and served it with a baguette. The only other alteration I made was using kale instead of Swiss chard just because that is what I had on hand and it was fantastic.
In other news, we are headed to Nashville this weekend and I can't be more excited. I've spent most of the fall with my head down working on freelance projects and I'm itching to take one last trip before the holiday season (and cold weather) sets in. I'm still going to be doing some work – I'm shooting some photography at this 506 Loft space – but it'll only take up the days and we'll have plenty of evening times to explore. To be honest, I'm both really excited and kind of nervous about visiting – I went to school at Belmont in Nashville back in the day (where does time go?) and it was such a happy place for me. I've heard it's changed a lot in five years and I'm really hoping it still gives me the warm fuzzies that it always did when we get there. I'm sure I'll be posting all about it all week long on my instagram stories if you want to follow along!
Lastly, I also got a TON of suggestions on new places to visit on Instagram but let me know if there is a place I must hit up when I'm in town.