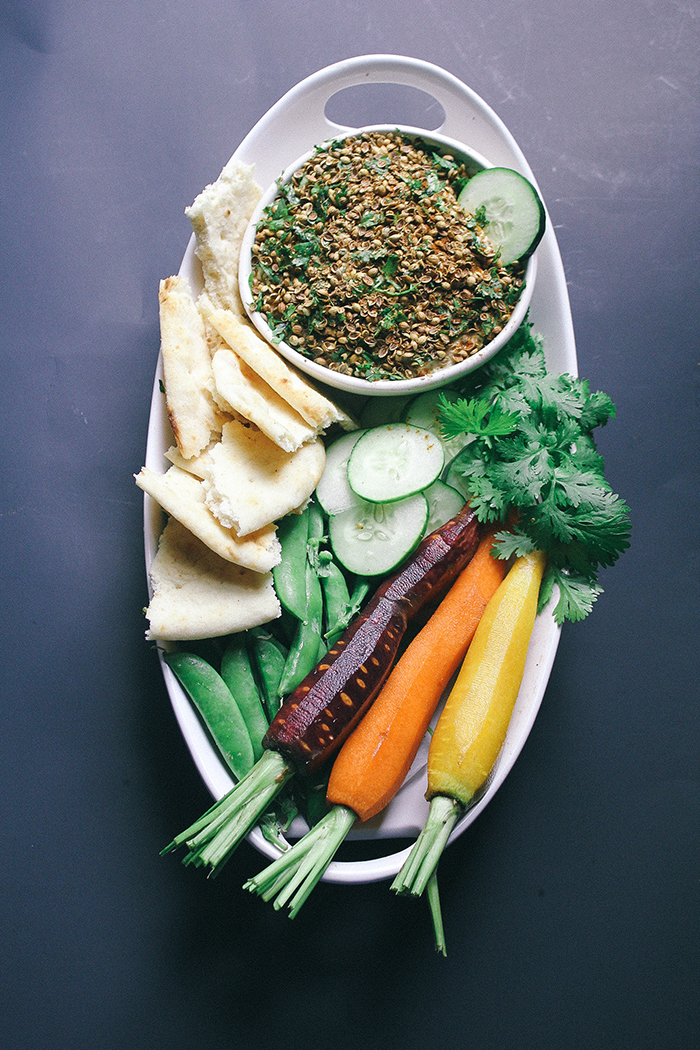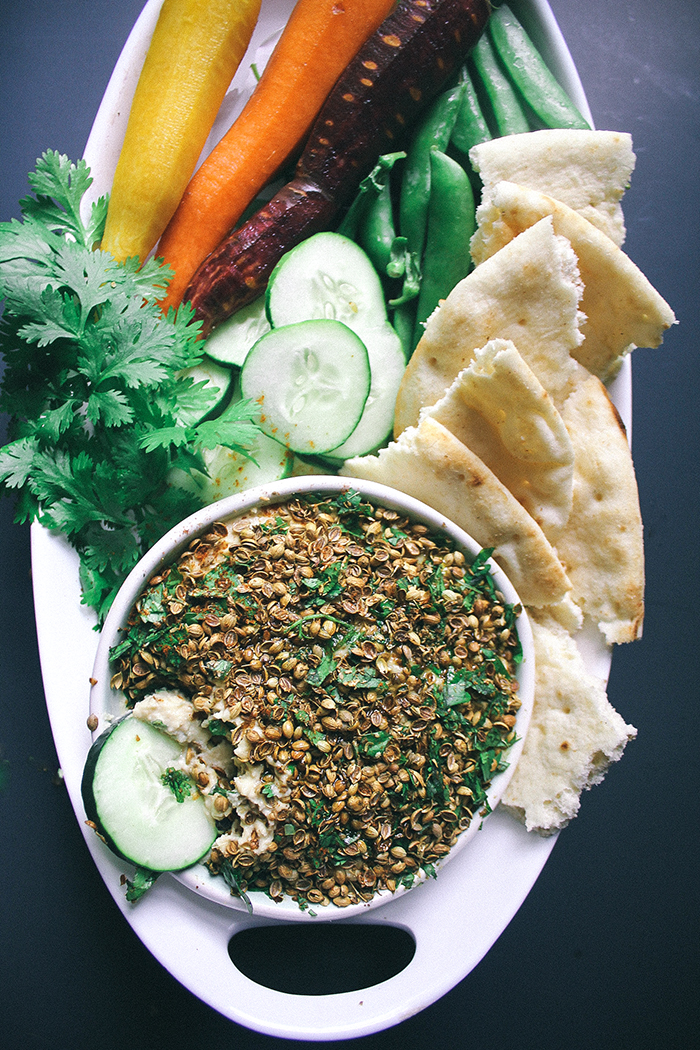 Did everyone have a fantastic Father's day? What wonderful thing did you do for our Father? I drove eight hours to see Fleetwood Mac in Chicago with my Father on Friday (although…he paid for the ridiculously over-priced tickets so we are probably even). My father ALWAYS had a Fleetwood Mac album on in the car when I was little and it's one of the rare moments I remember singing and dancing with him. It was awesome growing up on Fleetwood Mac, I've always wanted to see Stevie Nicks in person and she did not disappoint.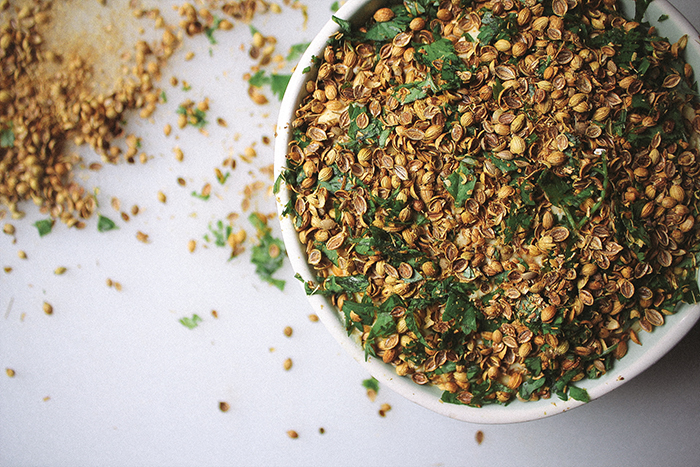 Here's a simple hummus recipe for you. I decided to put the 'flavoring' in the top and keep the hummus itself super basic (mmmm garlic garlic hummus). You don't HAVE to peel the chickpeas but I read about doing it over at Smitten Kitchen a few months back and am totally hooked. I've ruined 2 blenders by overheating them when making hummus and this takes the majority of the work off the blender. Plus, it leaves your hummus so smooth that you'll never need the store bought stuff again.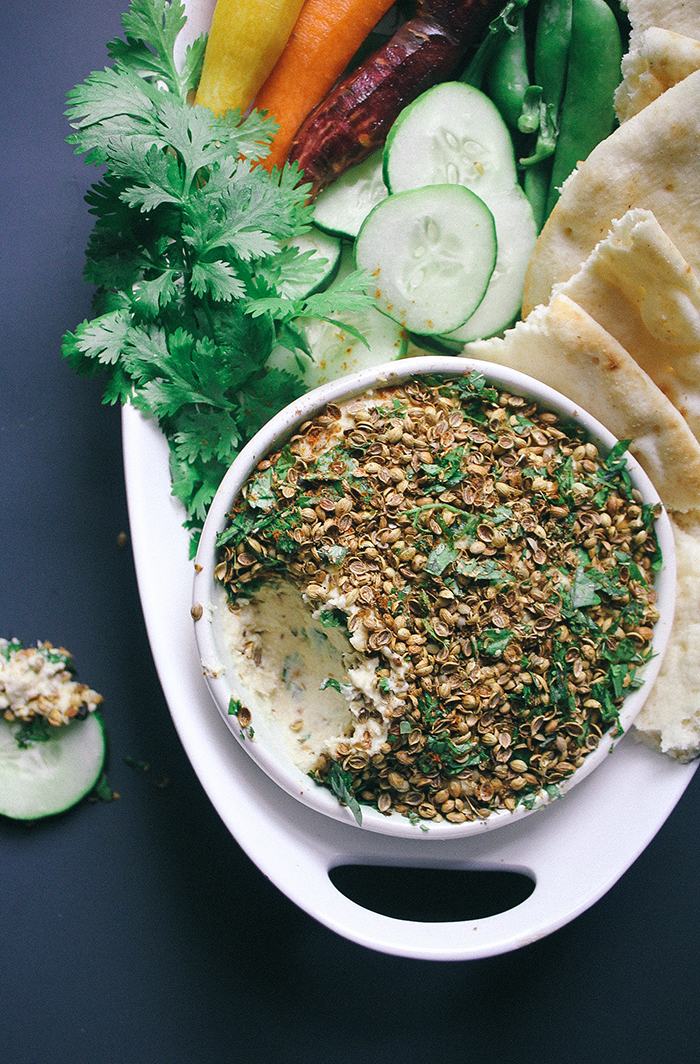 Coriander Hummus
1 15 oz. can of chickpeas, drained and rinsed
2 garlic cloves, minced
1/3 cup tahini
3 Tablespoons lemon juice
1/4 cup water
1/8 cup olive oil
1/4 cup coriander seeds, toasted and crushed (instructions below)*
3 Tablespoons cilantro, chopped
Peel the chickpeas by lightly pinching the bean and the outer shell should come right off in one big peel. Repeat with the rest of the chickpeas. Transfer the beans, tahini, garlic, lemon juice, water, and olive oil in a blender (or food processor) and blend until smooth. Taste and season with salt, pepper, or more lemon juice. Transfer hummus to a big bowl.
Place the coriander seeds in a saucepan over medium low heat. Stir constituently for about two minutes or until they are fragrant and lightly browned. Remove from heat and immediately transfer to a mortar and pestle to crush. Sprinkle crushed coriander seeds over the hummus followed by sprinkling the cilantro.
Serve with pita and fresh veggies.