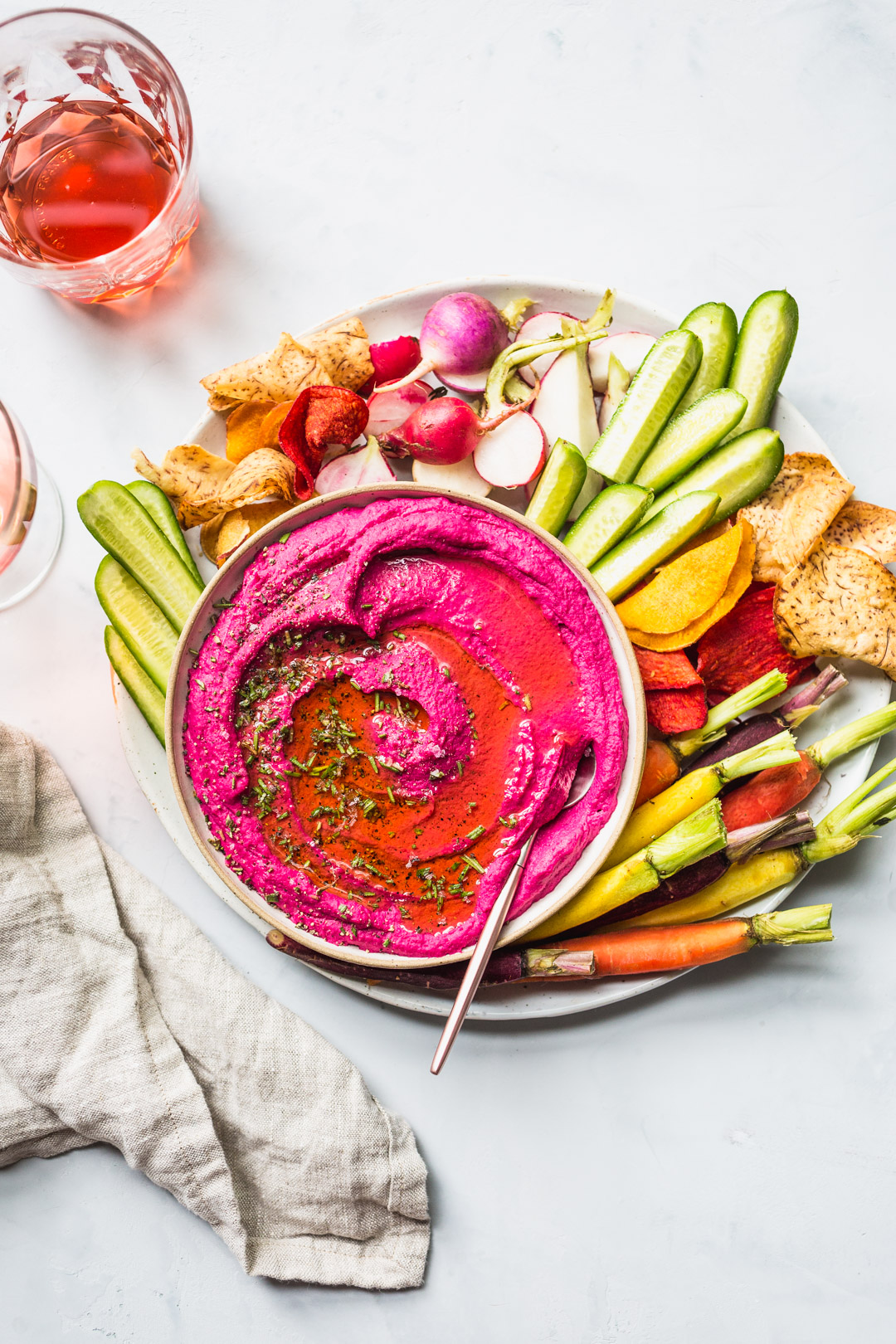 7 Easy & Homemade Hummus Recipes
Say goodbye to that boring store-bought hummus you always wish tasted just a little bit better. I've got 7 easy and homemade hummus recipes to up your hummus game this holiday season: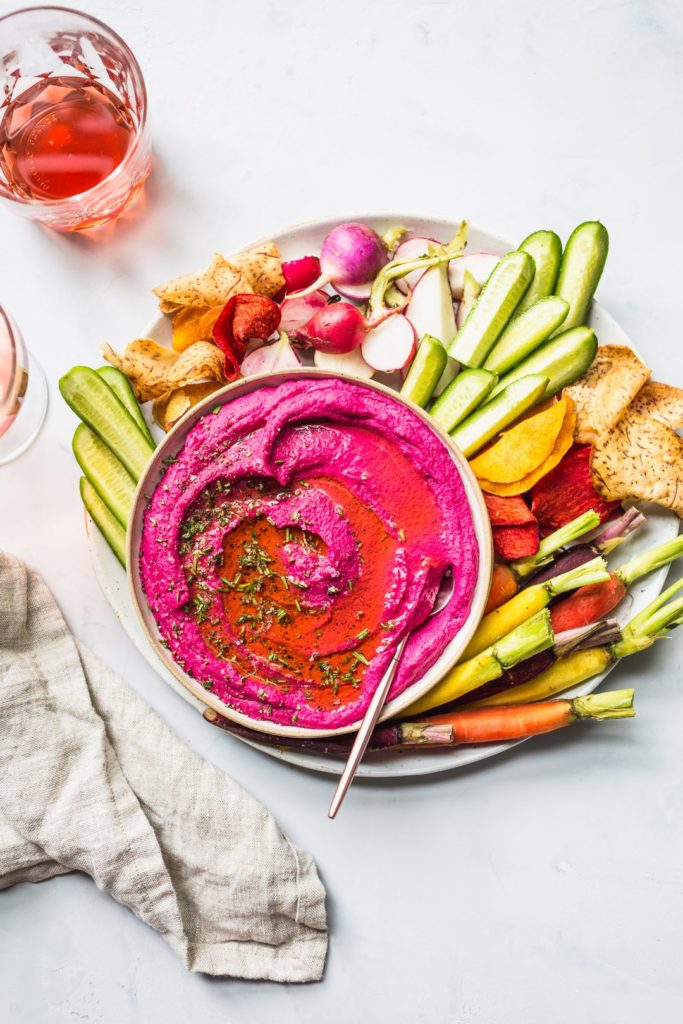 This Roasted Beet Hummus with Hazelnut Oil & Rosemary recipe is a bright snack worthy of serving to guests but simple enough to enjoy with weekday meals. The beautiful pink hue will steal the show of any appetizer table at your holiday gathering!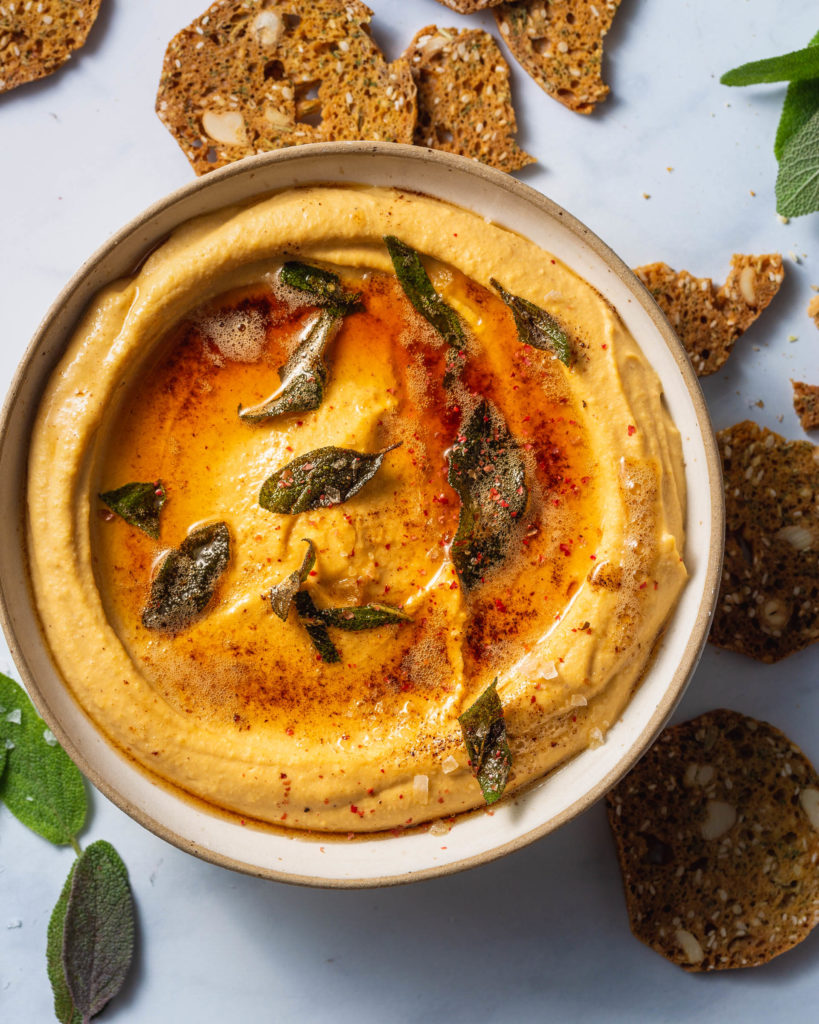 This Butternut Squash Hummus with Brown Butter & Fried Sage is a stellar fall or winter appetizer and snack. The nutty brown butter gives an extra flavor punch to the already rich hummus. It's an *almost* make ahead appetizer because you can make this hummus ahead of time and then just brown the butter and sage right before your guests to arrive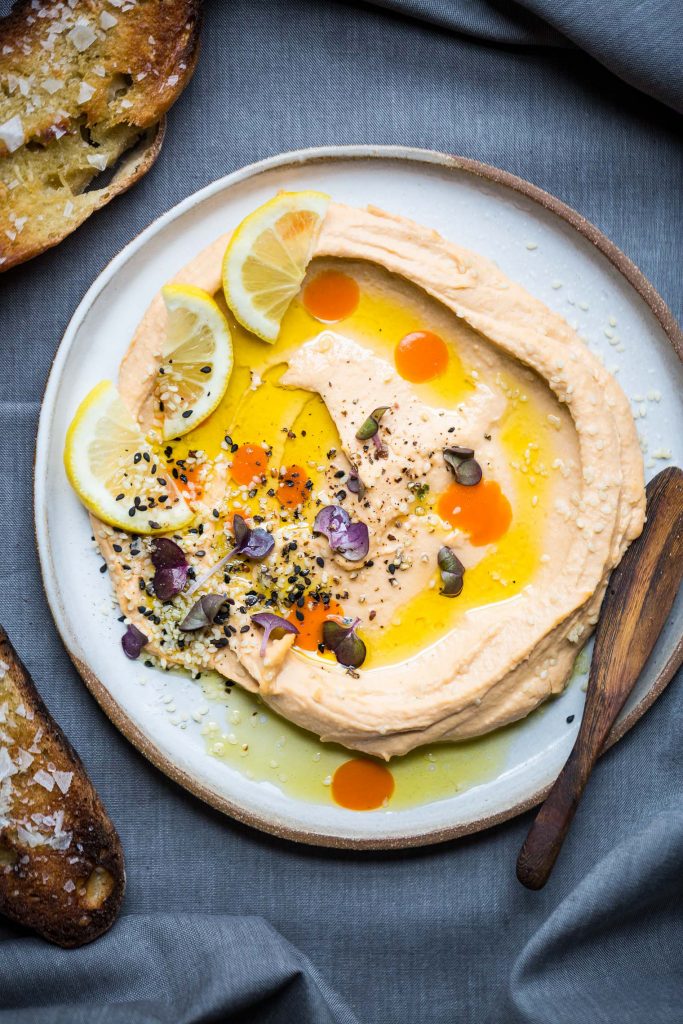 This White Bean Buffalo Hummus is a healthy protein-packed afternoon snack or spread for any meal. Using white beans to create a creamy hummus is the secret to being able to cut back on oil in this recipe. This hummus can also be made ahead of time with toppings added right before serving.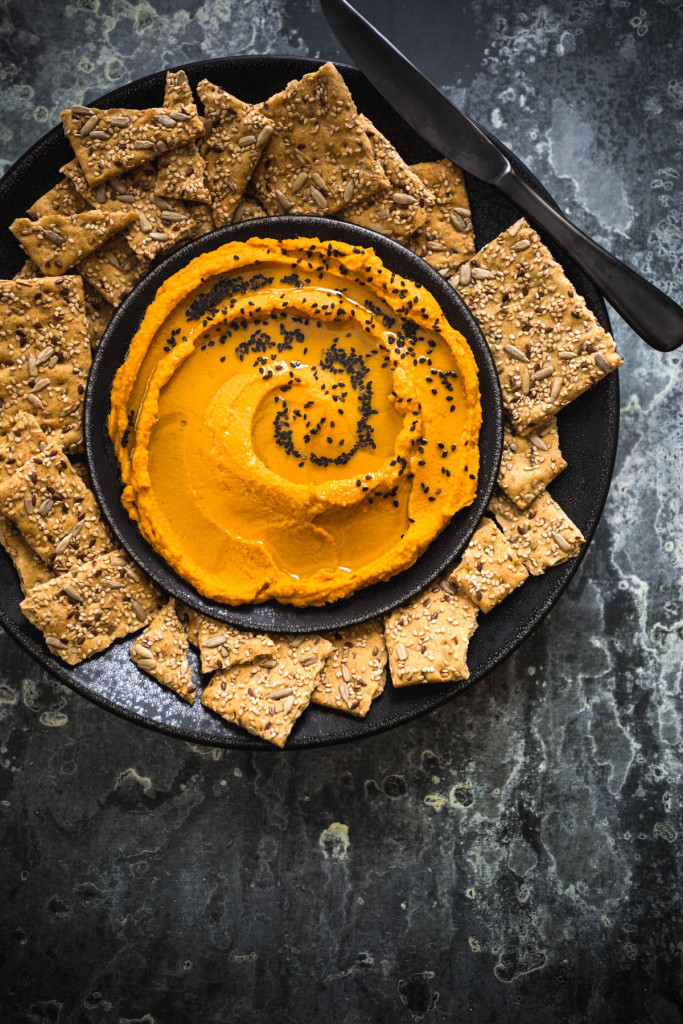 This Smoky Pumpkin & Black Sesame Seed Hummus is the perfect fall appetizer or an easy dinner with a side of chopped veggies and chips.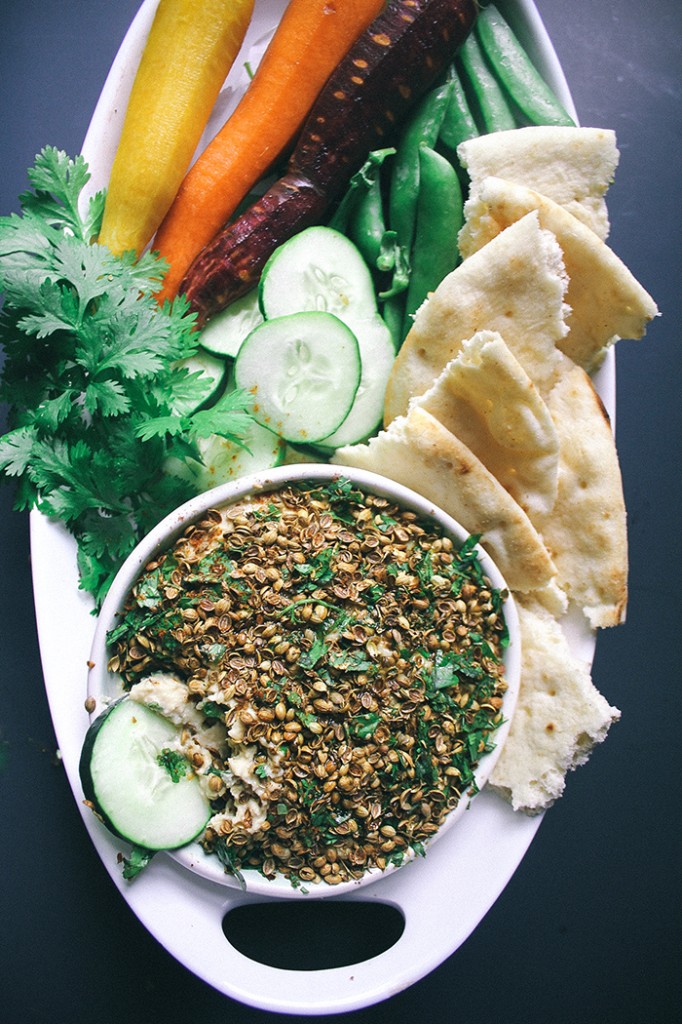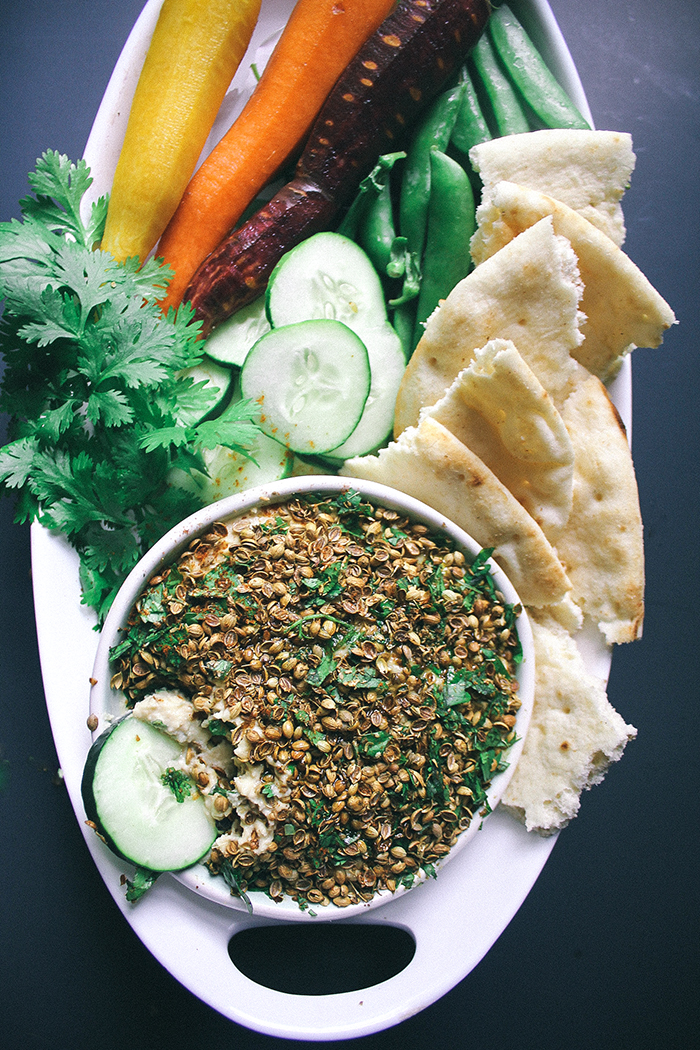 If you like an extra crunch in your hummus this than Coriander Hummus is for you!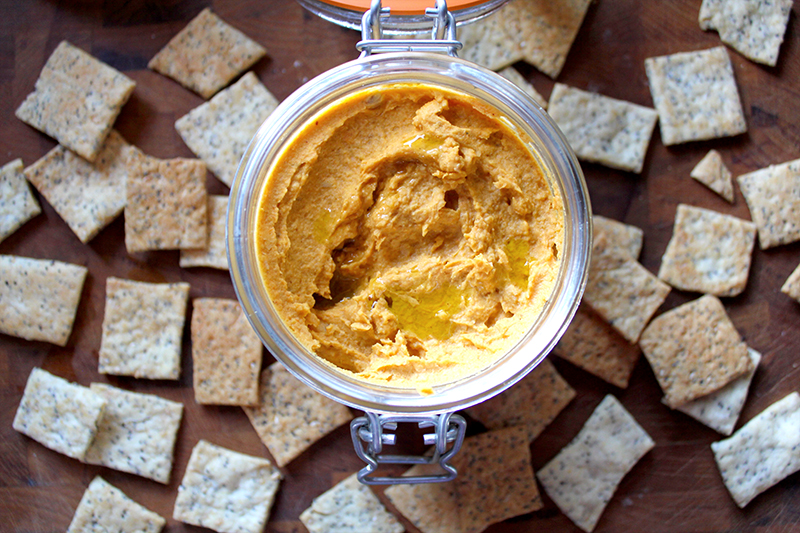 Sweet Potato Hummus is a fun twist with roasted sweet potatoes blended right into the hummus.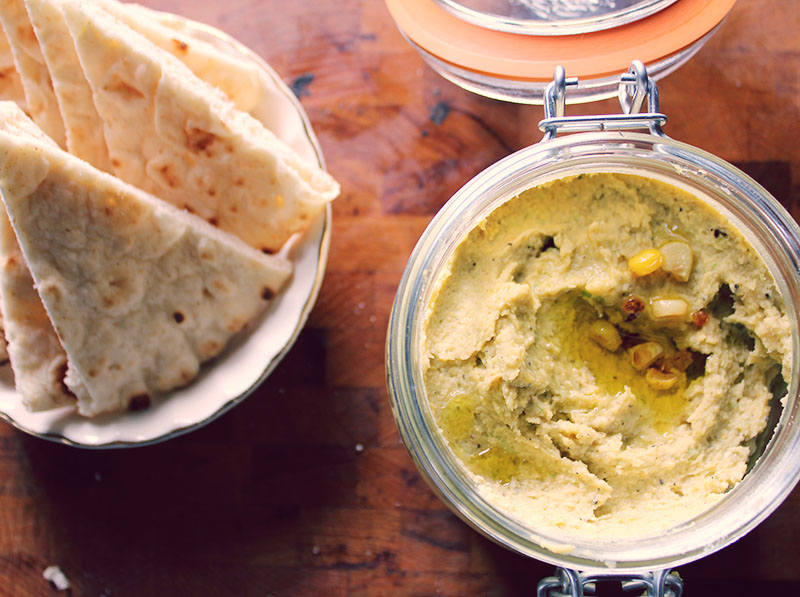 This Spicy Corn Jalapeño Hummus would be perfect for a summer dinner when corn is in season but using frozen corn during the holidays will also work for this recipe. Also, feel free to use more or less jalapeño depending on how spicy you like your dips.
These are my favorite 7 easy & homemade hummus recipes to serve on the holiday appetizer table. What are some of your favorite hummus recipes?