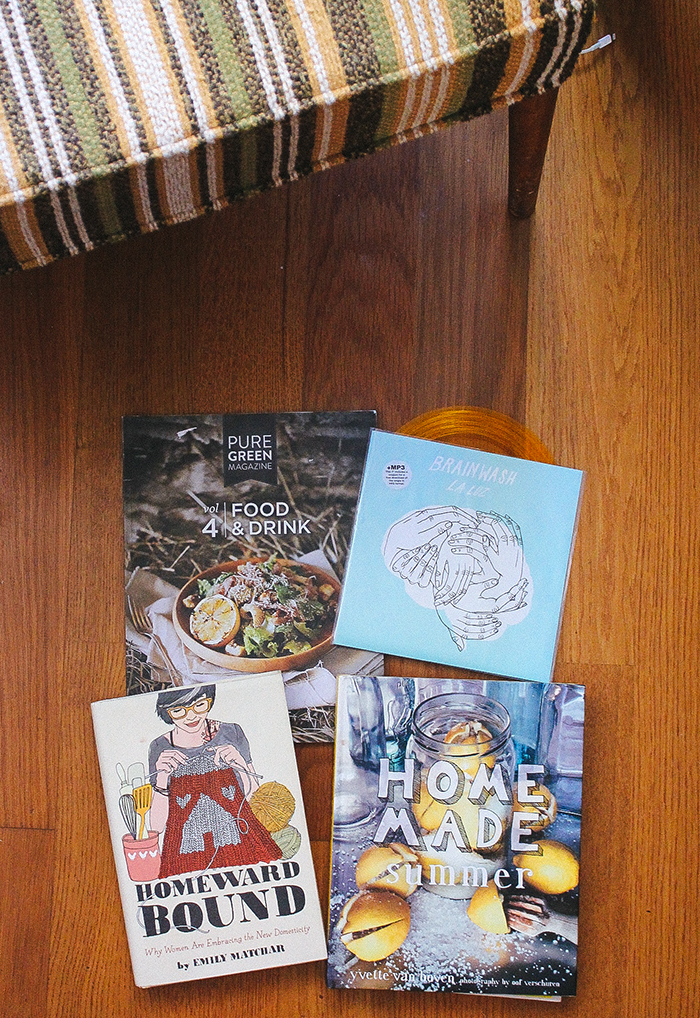 Currently Crushing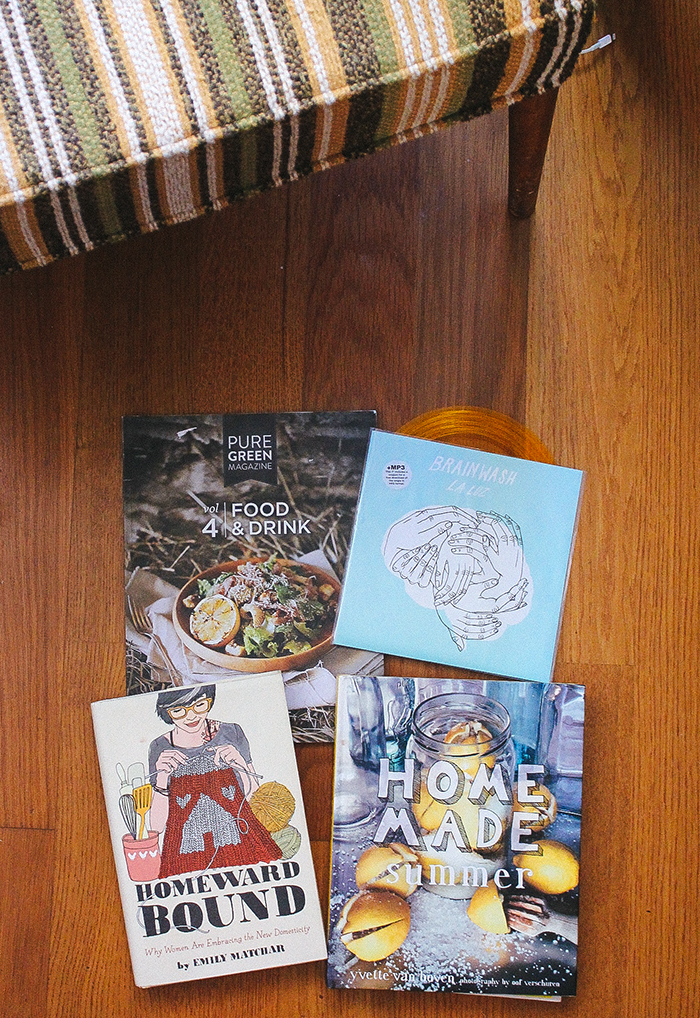 In an attempt to not completely fall off the grid during the 'dog days of summer', I thought I'd fill you in on a few things I've been up to aside from cooking. With my kitchen lacking air conditioning (UGH), I've been keeping the cooking to a minimum and mostly sticking to veggie centric salads, staple recipes that I know are quick, and grilling outside.
Anyhow,  I've been turning to other outlets of inspiration – mostly spending a large portion of my free time reading and thought I'd share a few recent favorites with you guys.
Top right: I found this back issue of Pure Green Magazine at a local bookstore and am totally in love. This particular issue is their 'food' issue and features articles ranging from the history of ancient grains to a step by step on how to make the best coffee. It has become a new indie magazine staple to add to my shelf alongside Chickpea Quarterly and Kinfolk.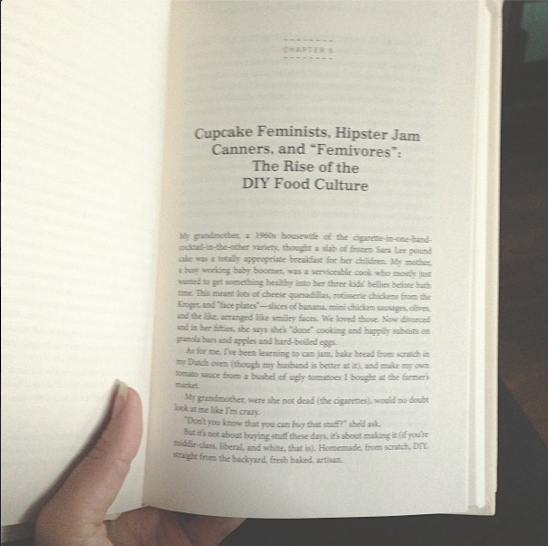 Bottom Right: Homeward Bound has left me with a lot of emotions. It's about the current state of feminism and how domesticity (i.e. urban farming, foodies, homesteaders) has shaped the current state of feminism today. This book has made me proud to be part of a feminist movement but a little discouraged at how unrealistic this cultural shift seems to be in the long run. I won't go into too much detail in an attempt to not come off like a bra burning feminist but here are some memorable quotes from the book that I am still pondering:
"When we eat out, we're letting someone else choose the quality of our vegetables"
"…'It's kind of strange' she says, 'It's like, you spend so much time sitting behind a desk, doing something usually kind of abstract, and there's never really any reward. You end up using that paycheck to buy the things you could have totally grown'"
"Our parents – stressed out, divorced baby boomers – haven't provided us with much of a road map for balanced living"
Like I mentioned, this book left me feeling a lot of emotions like wanting to create my own urban homestead but also feeling discouraged at how unrealistic this lifestyle really is. I already make my own condiments (ketchup, barbecue, mustard), bread, and sometimes cheese but there is so much more I could be doing. Either way, I will admit that this book make me immediately get into my kitchen and can some tomatoes…just to make sure I knew how if I ever needed to one day.
Bottom Right: I am a HUGE fan of the original Homemade and have been following the series since the beginning. This Summer edition features irresistible cocktails (The Pimm's Cup – yes, plz!) and wonderful photos of her adventures around Europe.
Top Right: And what's a good book without some wonderful background music? I've been completely obsessing over this La Luz orange 7″ vinyl out via Suicide Squeeze Records.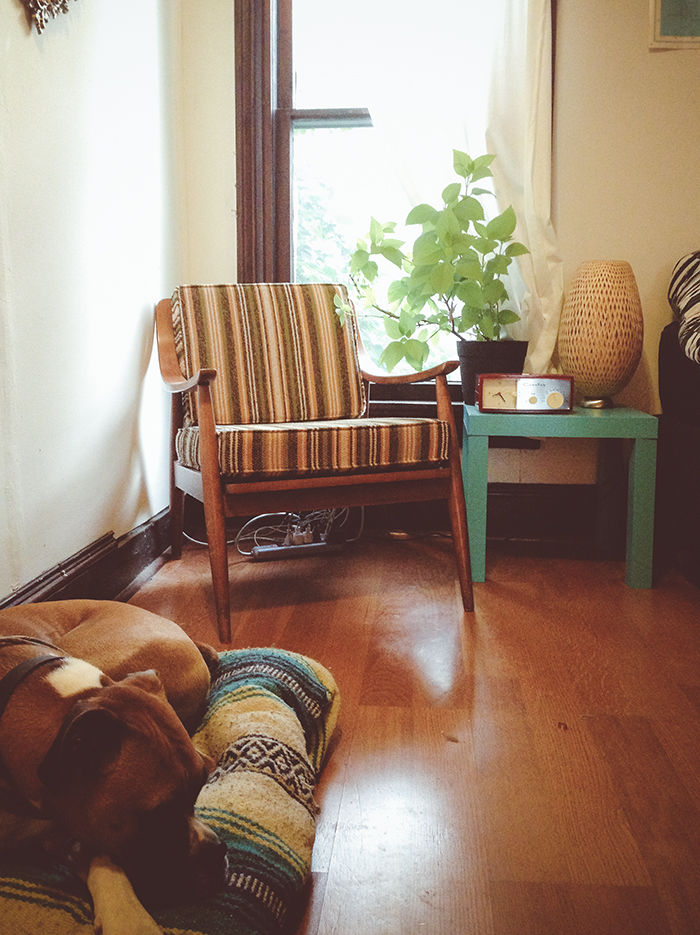 …And this is what Tuko does while I hang in my reading chair. Clearly, we are living a hard life over here in the Midwest.
What have you been reading lately?