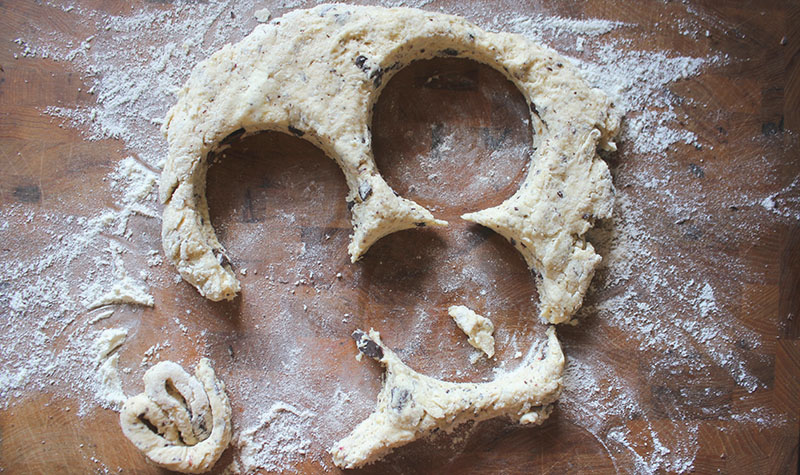 Dark Chocolate Raspberry Espresso Scones
Morning, Morning! Let's start out by having me fill you in on a few things, shall we? If you are an avid read of VV then you may have noticed the inconsistency of VVs' regular columns as of lately (Moody Mondays, Searchable Saturdays, etc). This is because this whole redesign has triggered us stepping back and re-evaluating our style around here. As I was updating the Recipes/Archives page (man, I'm only about 1/5 done with putting in our back catalog of recipes! HTML is a TEDIOUS process…), I noticed that a lot of the pictures were all over the place and VV does not necessarily have a specific 'style' or 'branding' technique (does branding sound too official? Yeah, I think so too. Maybe this is all just an excuse for me to start another pinterest board…). So, as I spend more time on the redesign of VV, I am also going to try to develop more of a signature style/aesthetic. This may mean eliminating some regular columns or adding some or doing the exact same thing we have always done around VV [who knows at this point? I certainly don't]. Anyhow, just wanted to fill you guys in on all the shifting happening around here.
Oh! One last thing, tomorrow is the last day to sign up for the Country Crock Giveaway so don't forget to hop on over and leave a comment. I mean, let's be real, who DOESN'T want free kitchen bake ware?!
______________________________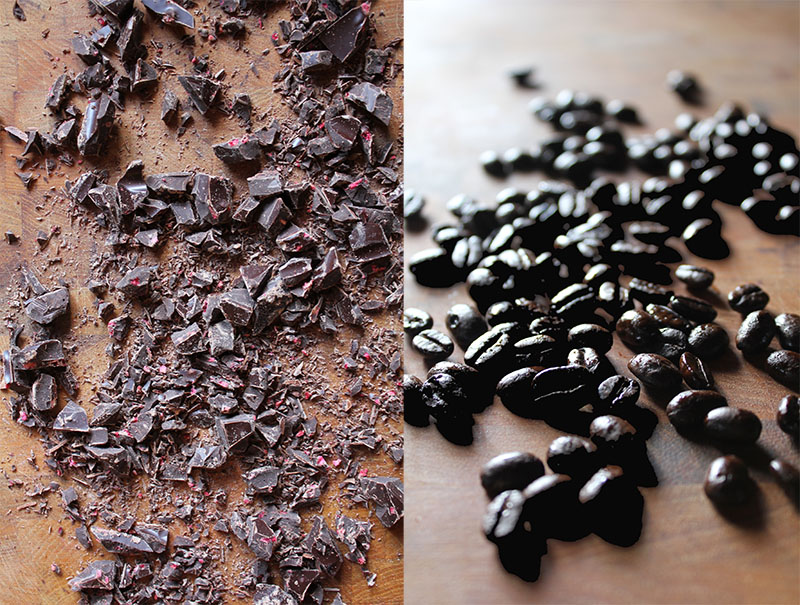 Saturday I woke up to the sun shining through the blinds, a warm breeze, and the birds (!!!) chirping. This morning, I woke up to pitch black and snow. What. Is. Going. On?! I'm not complaining about being able to hang out at the lake in November but my body is in shock. All that sun-induced serotonin needs a replacement ASAP or else I might find the winter blues coming early this year. Answer to it be being cloudy? Chocolate. Answer to it being coldy and cold? Dark Chocolate with raspberry chunks. Answer to it being cloudy, cold, and snowy? Dark Chocolate Raspberry Espresso Scones lathered in butter. Check.
These little scones are the answer to any weather-induced-bummer-mood. They are warm, speckled with caffeine, and bursting with chunks of chocolate/raspberry. I feel like I don't even need to say anything else. But if I really must, they are so flaky and buttery that they even melt in your mouth when fresh from the oven.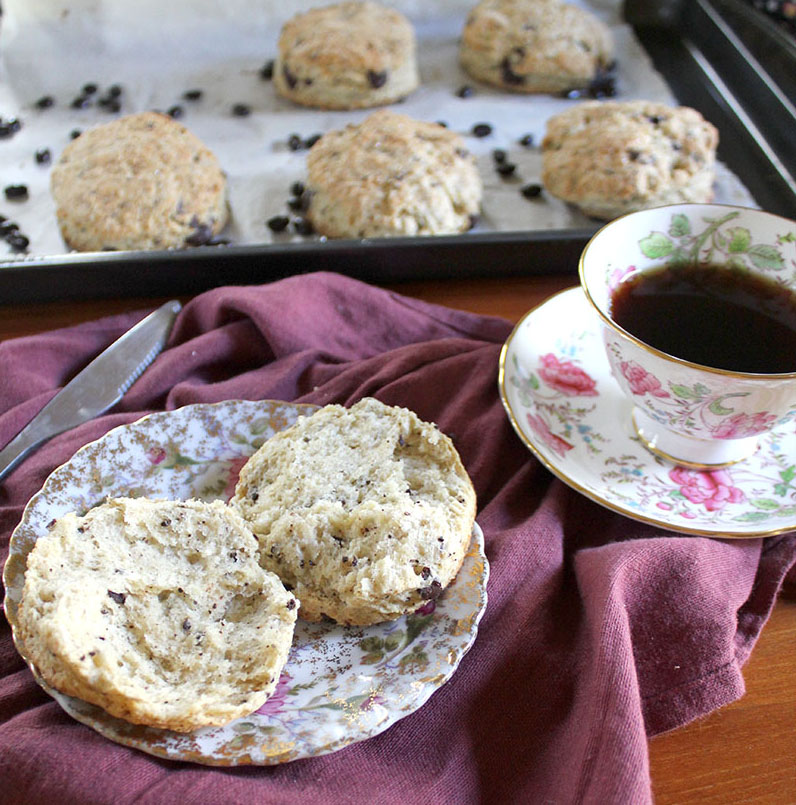 Dark Chocolate Raspberry Espresso Scones
2 cups all purpose flour
3 Tablespoons sugar (+ more for sprinkling on top)
1 Tablespoon baking powder
1/2 teaspoon salt
1/2 teaspoon cinnamon
1 teaspoon ground espresso
6 Tablespoons butter, chilled
3 ounces of dark chocolate with raspberry chunks (or any flavor you like), chopped into small pieces
1/2 cup Almond milk (any milk will do)
1 egg
1 teaspoon vanilla extract (I used my homemade kind)
Preheat oven to 400 and line a baking sheet with parchment paper.
In a large mixing bowl, combine the flour, sugar, baking powder, salt, cinnamon, and espresso. Cut the butter into the dry mixture until it resembles coarse meal (I just use my hands to do this and work the butter between my finger tips until everything is combined). Next, fold in the chocolate.
In a small bowl (or just use the measuring cup you poured the milk into), whisk together the milk, egg, and vanilla.
Make a well in the center of the dried ingredients and pour wet ingredients in. Fold dry into wet until everything is combined (don't over mix!).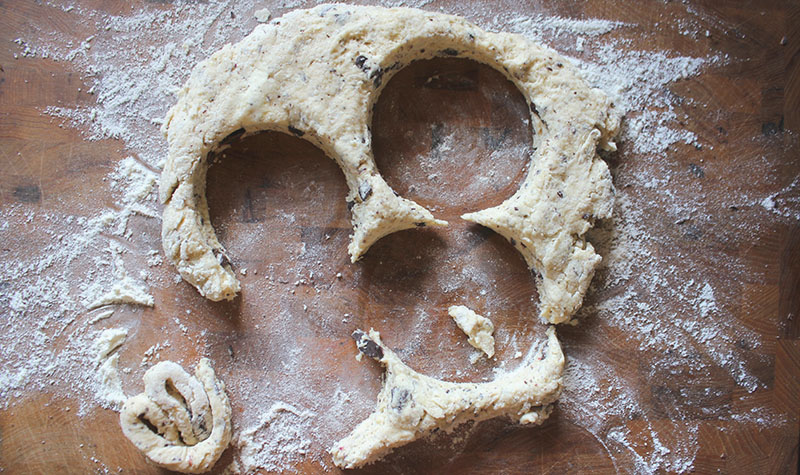 On a lightly floured surface, roll out the dough to about an inch thick (make it thinner if you like them crispier and thicker if you like them big and fluffy – just keep it consistent with whatever you do!) and use a biscuit cutter to cut circular shapes. Place on the prepared parchment paper and repeat with the rest of your dough. Sprinkle the top with coarse sugar.
Cook for about 20 minutes or until the top has browned.
Serve warm with butter or jam or by themselves while watching the snow fall.