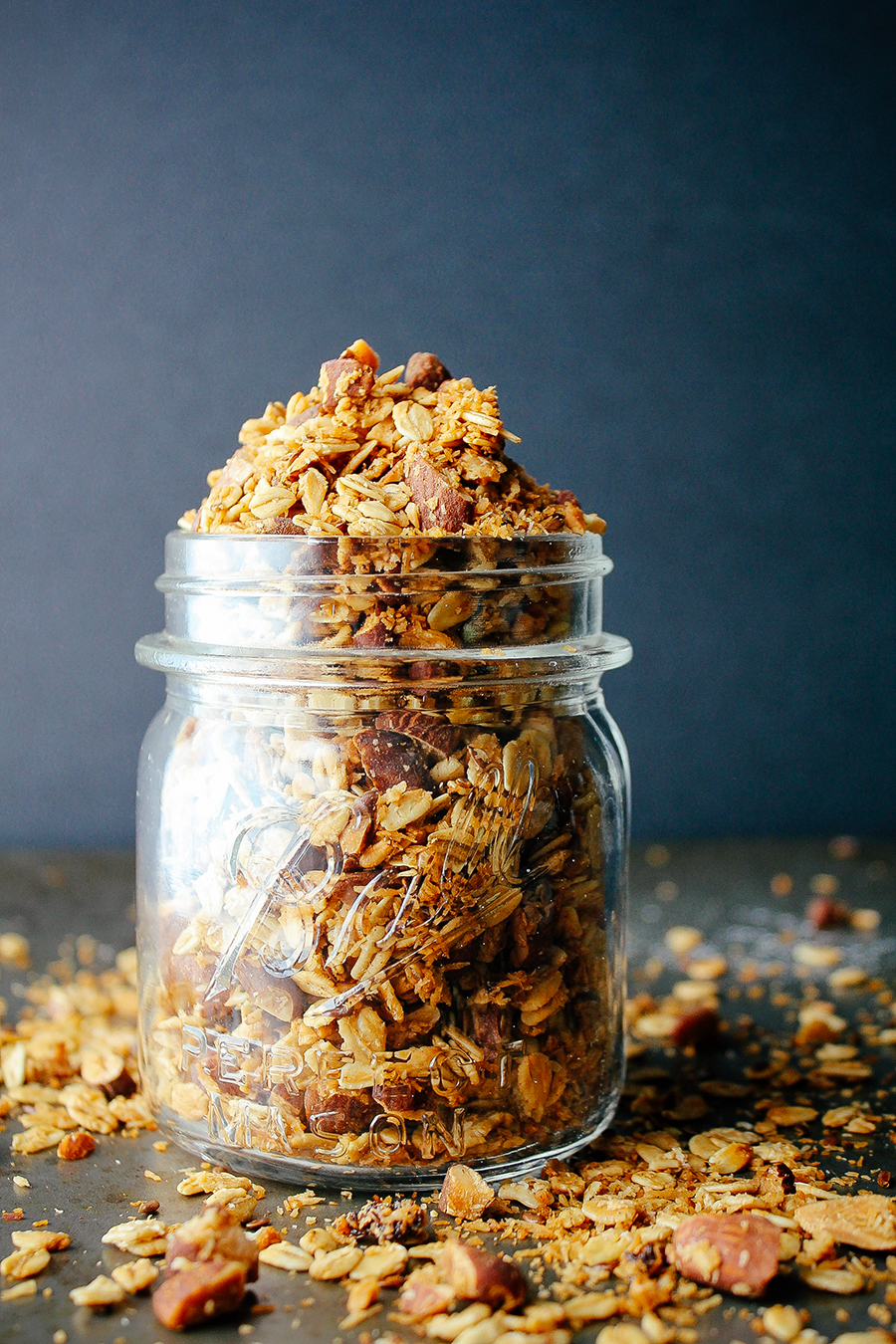 Vanilla Bean & Espresso Granola
In a hurry? Click here to JUMP TO RECIPE!
This Vanilla Bean & Espresso Granola is easy to whip up and the perfect breakfast treat or afternoon snack.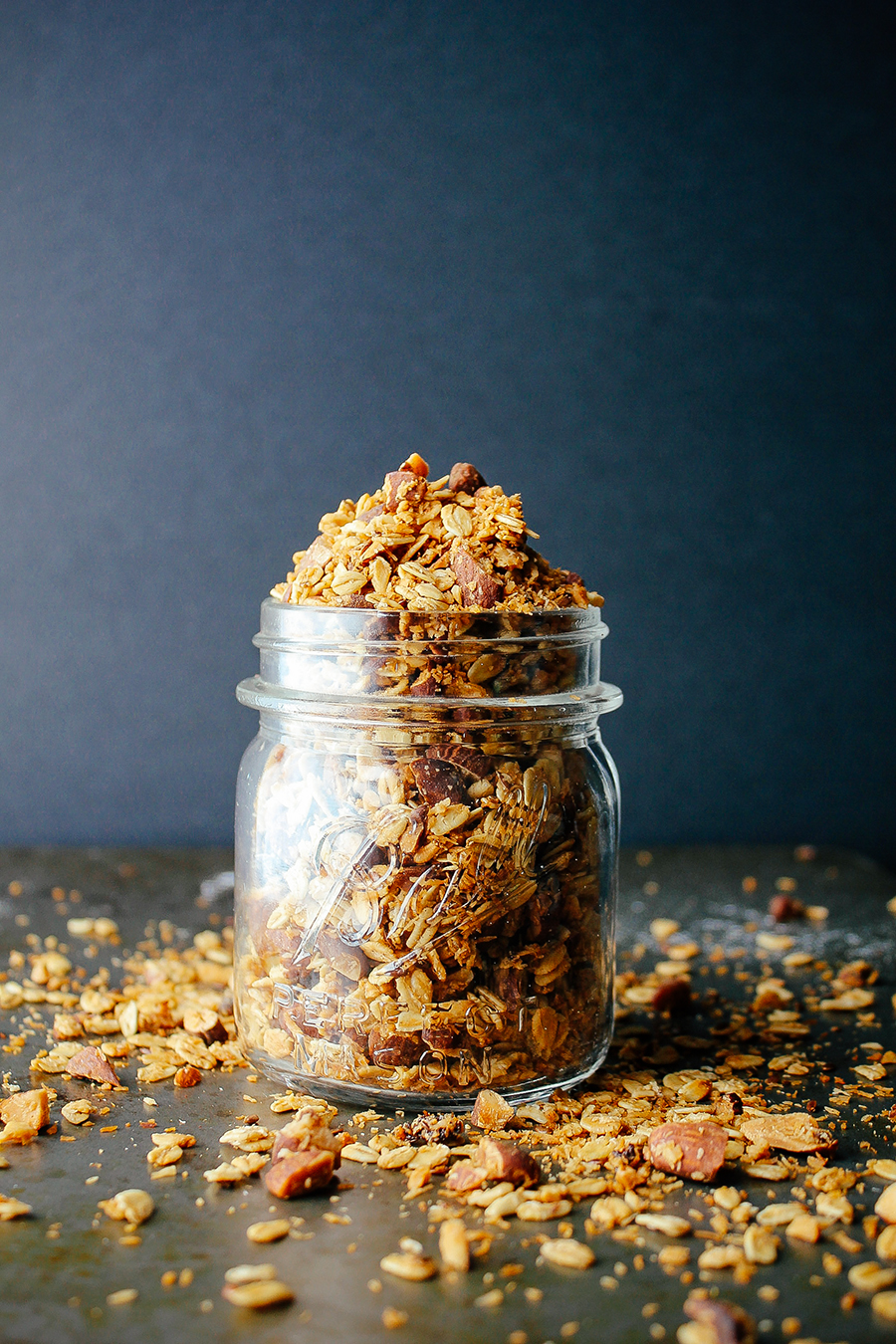 Keeping it simple for today's post. Sometimes you have the energy to make a 20 step breakfast recipe and other times you just want to be able to throw something together in five minutes, stick it in the oven, and crawl back into bed with your coffee for another hour. Yeah, I don't care if that makes me sound lazy. You think I'm lazy now, just wait until the frigid months of January and February roll around. Ha, no but on a serious note – I've just been super busy getting some really great guest posts together for the month of November (more on that in the coming weeks).
I actually made this granola recipe back in September and am just now getting around to posting it. I originally had made it for my stepdad's birthday (I made him a bunch of baked goods and sent out a little care package). However, I had been putting off posting this because I really wanted to make my own coffee extract first. Have you ever made coffee extract? I've only ever made vanilla but it seems silly to not experiment with other ones. Unfortunately, so far I've been pretty un-enthuised with the end results for my coffee extract. I really wanted to be able to make an extract out of leftover coffee grounds but have been unsuccessful as of now. So, for the time being, I am sticking with using part of an espresso shot in the recipe below.
Vanilla Bean & Espresso Granola recipe below: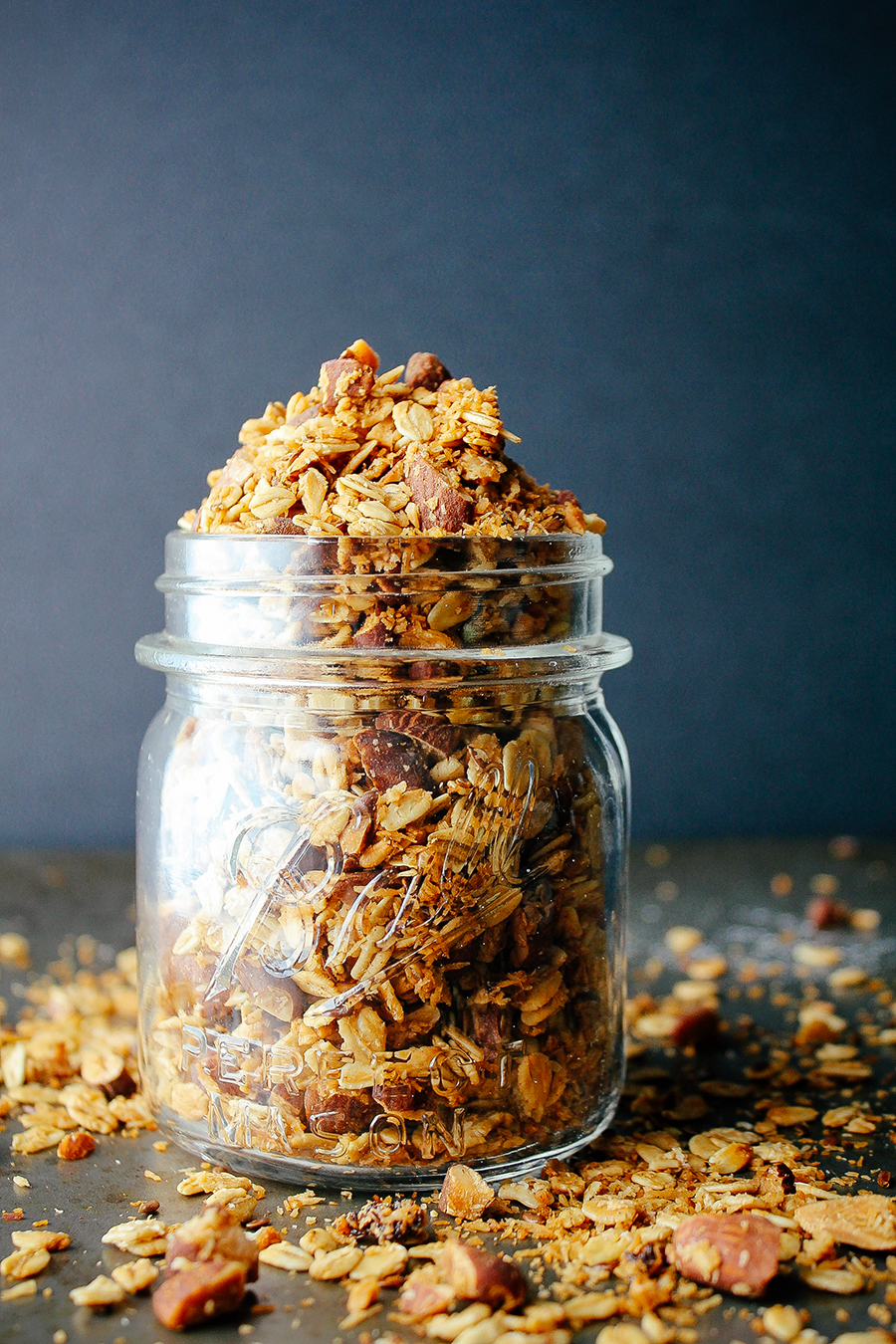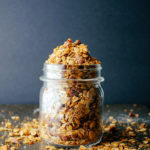 Vanilla Bean & Espresso Granola
Ingredients
1 1/2

tablespoons

cooled espresso

(OR 1 tablespoon instant coffee mixed with 1 1/2 tablespoon hot water OR 2 teaspoons coffee extract)

1

Tablespoon

coconut oil

, melted

2

Tablespoons

maple syrup

1

vanilla bean

, seeds only (discard pod)

1/2

cup

almonds

, chopped

1

cup

rolled oats

1/2

cup

shredded coconut

1/4

cup

dark chocolate chips

(optional)
Instructions
Preheat oven to 325 and line a baking sheet with parchment paper.

In a small bowl, whisk together the espresso, coconut oil, vanilla bean seeds and maple syrup. In another bowl, mix together the almonds, oats, and shredded coconut. Slowly pour the espresso mixture over the dry ingredients and stir until the granola is coated.

Spread across the prepared baking sheet and bake for 15 minutes. Stir and cook for another 10 minutes. Remove from oven and let cool.

Serve with dark chocolate chips (optional but a good choice, none-the-less), yogurt, ice cream, cashew cream, or whatever you are feeling.