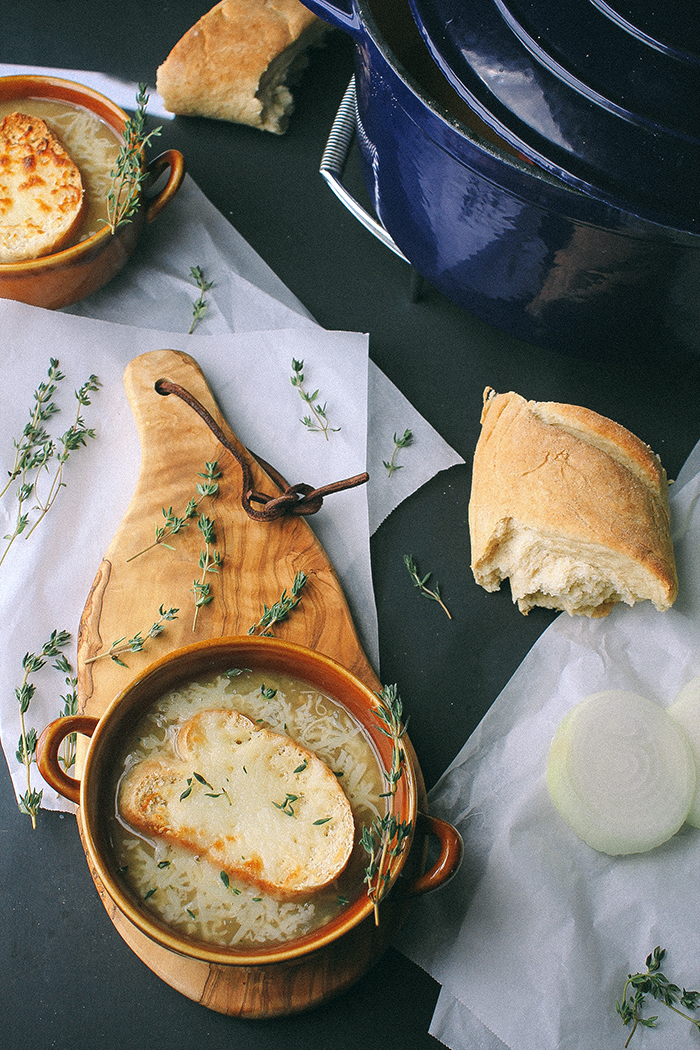 French Onion Soup [Revisited]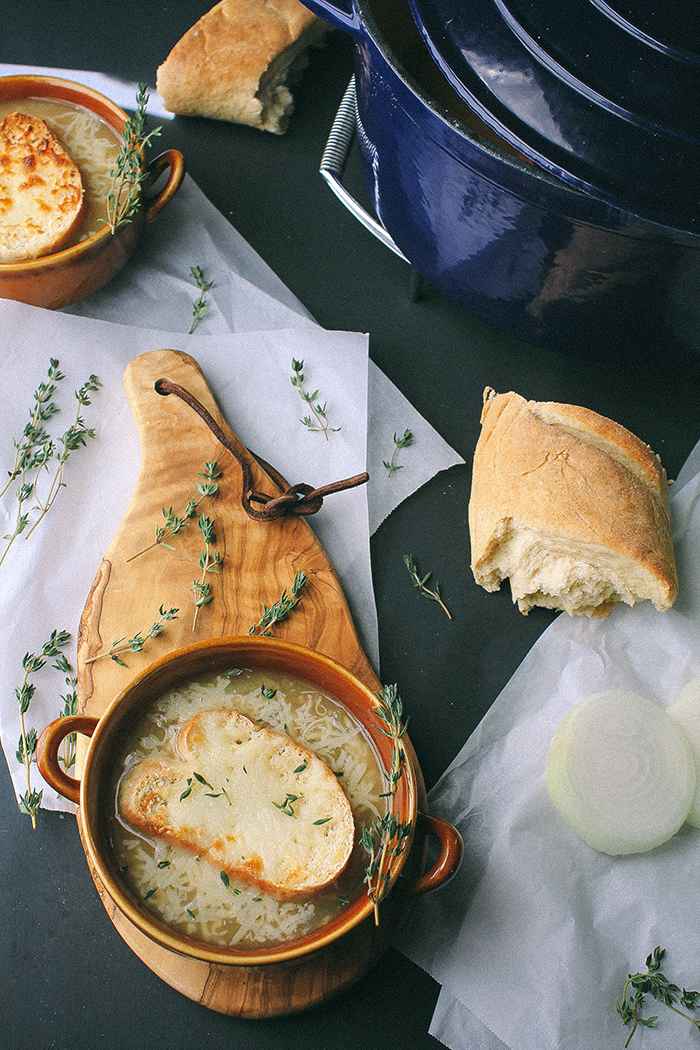 Soup?! Really? But it's SPRING. Soup season is over. Or so I thought. This past rainy and chilly Saturday sparked my desire for one last soup for the season. My stepfather and Ma had dropped off a 10 pound bag of onions from Shriners earlier in the week week. TEN pounds. Do you know how many onions that is for two people? A lot. I racked my brain trying to think of recipes that used more than 1 onion in it…stuffed onions with couscous and goat cheese? Or Pickled onions with beets and coriander? And then Wyatt suggested onion soup. Of course!
I've only made quick french onion soup but the rain challenged me to spend the afternoon in the kitchen caramelizing the onions. And don't get me wrong – the quick method is delicious but it's not even comparable to traditional french onion soup. This method leaves you with melt-in-your mouth, sweet slices of onion amaziness. I wish I had caramelized all ten pounds of onions to throw onto of everything (pizza, pasta, salads, …ice cream?).
Try this method of making french onion the next time you are stuck inside because of the weather or come home after a long day and need some serious cooking therapy.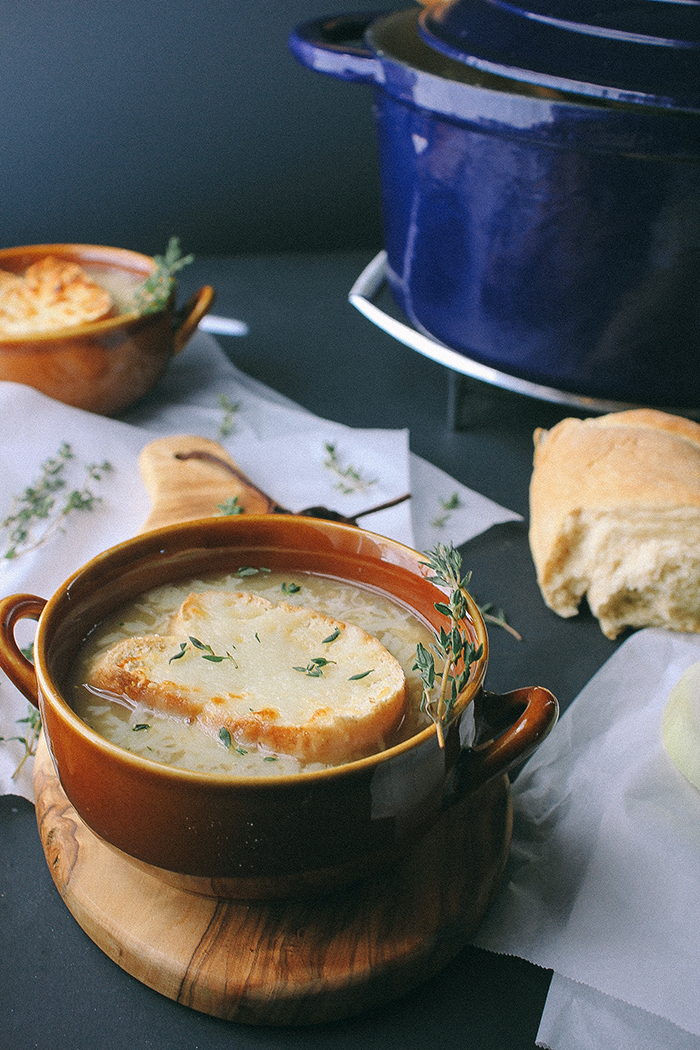 French Onion Soup [Revisited]
7 cups sliced onions
3 Tablespoons butter
2 Tablespoon olive oil
1 teaspoon salt
1/2 teaspoon sugar
3 Tablespoons all purpose flour
4 springs of fresh thyme
8 cups vegetable broth (I used homemade)
1/2 cup white wine
fresh baguette, cut into 1 inch thick pieces
1 cup grated Swiss or gruyere (or a combination of the two)
Salt/Pepper, to taste
Melt the butter and oil over medium-low heat in a large saucepans. Add the sliced onion and toss until coated with butter / oil. Cover, lower heat to low, and let cook for 15 minutes untouched (go play with your puppy, eat some almond butter, read a magazine, etc).
Uncover, turn the heat back up to medium-low and add in the sugar and a dash of salt. Cook for about an hour and stir frequently. Cook until the onions have become a deep brown and are irrisistable sweet.
Add the flour and cook for a minute. Next, add in the wine, broth, and thyme springs. Cover and cook for 30 minutes. Remove from heat and use a spoon to scoop out the thyme stems.
Transfer soup into your desired amount of  ovenproof soup bowls. Top each with a  thick slice of baguette and grated cheese. Stick under the broiler until the cheese has melted and is just started to brown.
Enjoy!