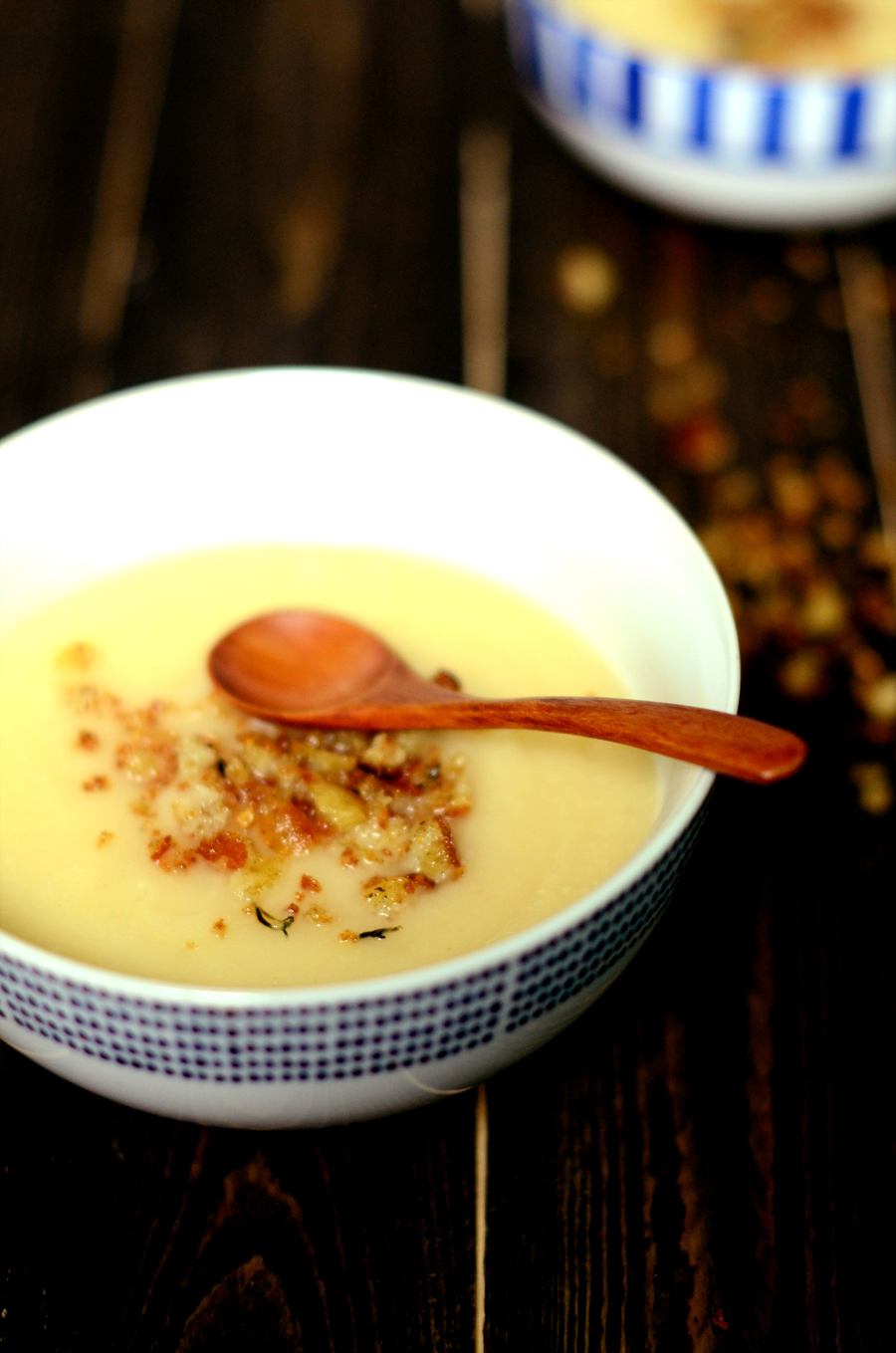 How To Make Pureed Soup Without A Recipe /// Guest Post by Livia Sweets
Remember when I posted that wonderful staple recipe for homemade vegetable stock over at Livia Sweets last month? Well, Claire from Livia Sweets has been kind enough to build on that and create a wonderful tutorial for me to share with all you VV readers. I am so excited to say that she has the secret of how to make delicious pureed soup without a recipe and is here sharing it with all of us today!
That's right – a healthy recipe! You have to be getting a tooth ache from looking at all those sweet recipes all over the internet right now! Here is a nice break and cleansing meal idea to enjoy between woofing down sprtiz cookies. Enjoy!
vvvvvvvvvvvvvvvvvvvvvvvvvvvvvvvvvvvvvvvvvvvvvvvvvvvvvvvv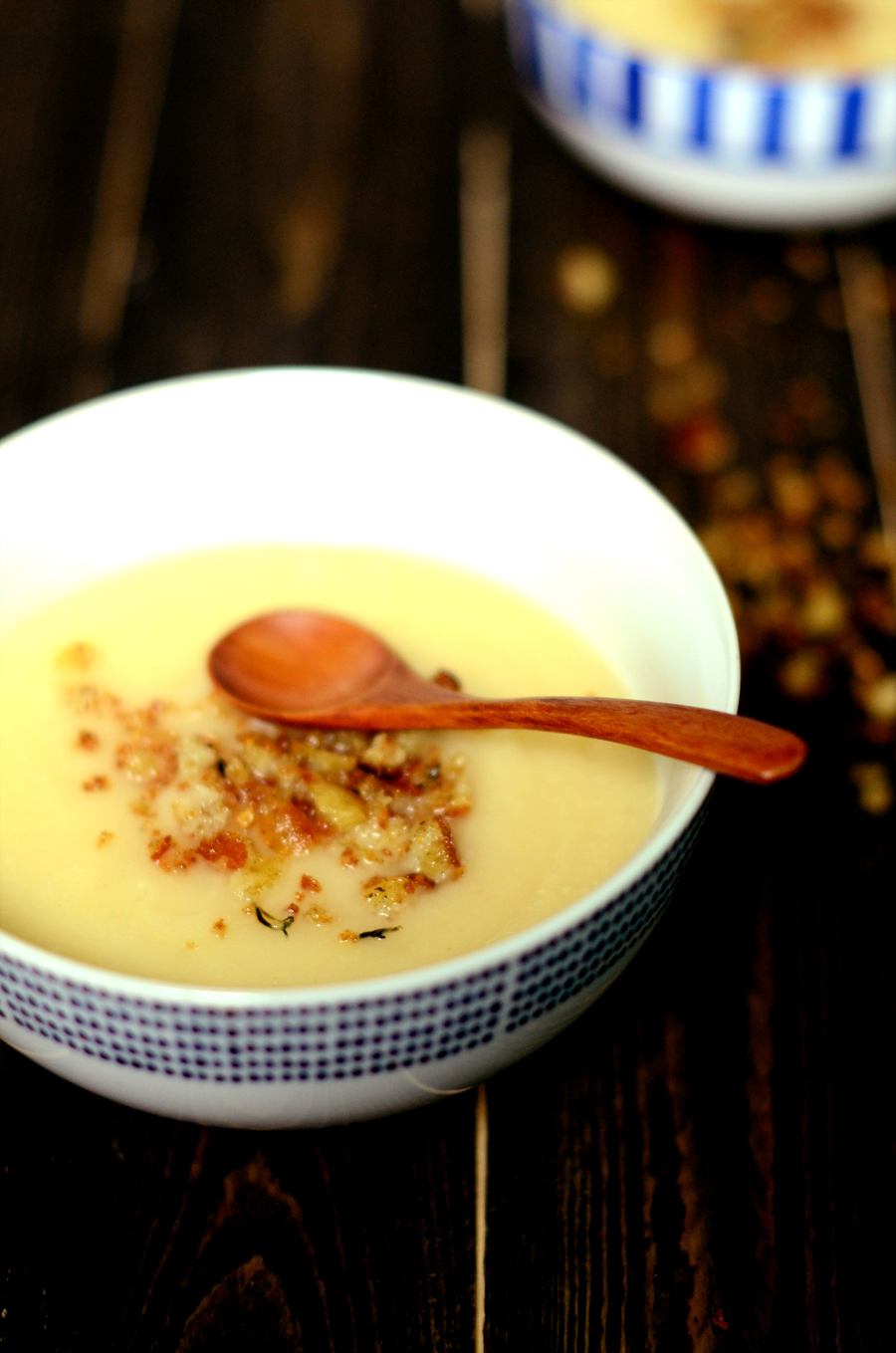 I'm so excited to be here on one of my favourite blogs today with this guest post! And even though I am not a vegetarian, I was for the better part of my youth (from 10- 18 roughly). It was during this time that I started finding my way into my mom's kitchen, watching her make her fabulous Italian food, and it was my interest in what she was doing, that lead me to get a copy of Vegetarian Cooking for Everyone by Debora Madison for Christmas one year.
I learned endlessly from this book, how to poach an artichoke, how to cook an eggplant through without it getting mushy, how to peel peppers,  but mostly I learned how to make soups. And this is because instead of giving recipes, she gave a methodology that works for any pureed soup.
Now, don't get me wrong here, I love recipes. Few things make me happier than measuring, sifting, and weighing flour, butter and sugar when I'm baking, but there is something wonderful about not worrying  at all about the quantities and just winging it. Especially when you know that it's going to work out, because despite your lack of amounts, you've none the less followed the procedure.
It's a very gratifying thing.
So when I was 15 I started making soups pretty much on the daily, some were winners, some were definitely not, but most of them were pretty alright. And now, as I've gotten more comfortable with flavours, and a much heavier hand for salt, I have great confidence in my soup making abilities, and I think you ought to too.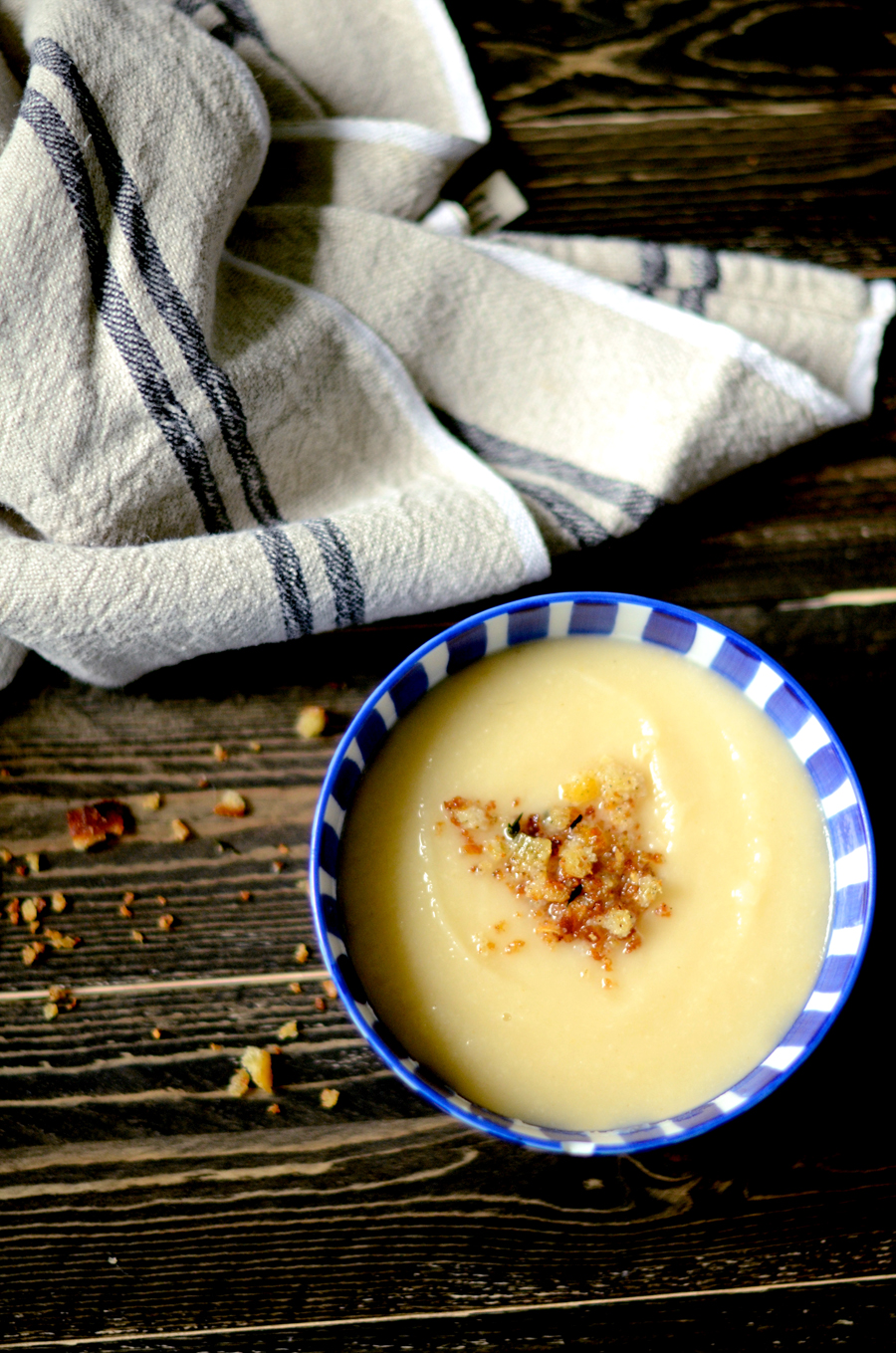 So I thought I would share this simple recipe for pureed soups after last month's post from Shelly on vegetable stock!
Here's how to do it.
Sautee an onion or two with a couple cloves of garlic in a large pot with some olive oil.
While that's happening cut your veggies up.
Add in any spices you may want to use.
Now add in your veggies and enough stock to cover.
Let it simmer until your veggies are cooked through- if you're making your soup with a root vegetable it will take roughly 35 minutes of simmering, if you're making tomato soup it might only take 10 minutes.
Once everything is cooked you simply puree it up and check the seasoning. (Don't do as I used to- salt liberally.)
But don't think it's just that. Try out spices, try roasting your veggies to get a caramelized flavour, maybe add in a little sherry vinegar at the end to make the whole thing pop!
To make my squash soup I put in cumin and coriander, and I roasted the squash first, partly to get a nice caramelized flavour, and then tossed some pomegranate seeds on top for a bit of crunch.  When I make tomato soups I add in some raw tomatoes at the very end when I'm pureeing to make the whole thing pop. For this soup, made with celeriac I always grate in a bit of lemon zest to brighten the whole thing up. I garnished it with some breadcrumbs (that I sautéed with garlic and thyme and olive oil)
So don't play it safe, try new flavours, buy some new veggies and make lots of soup!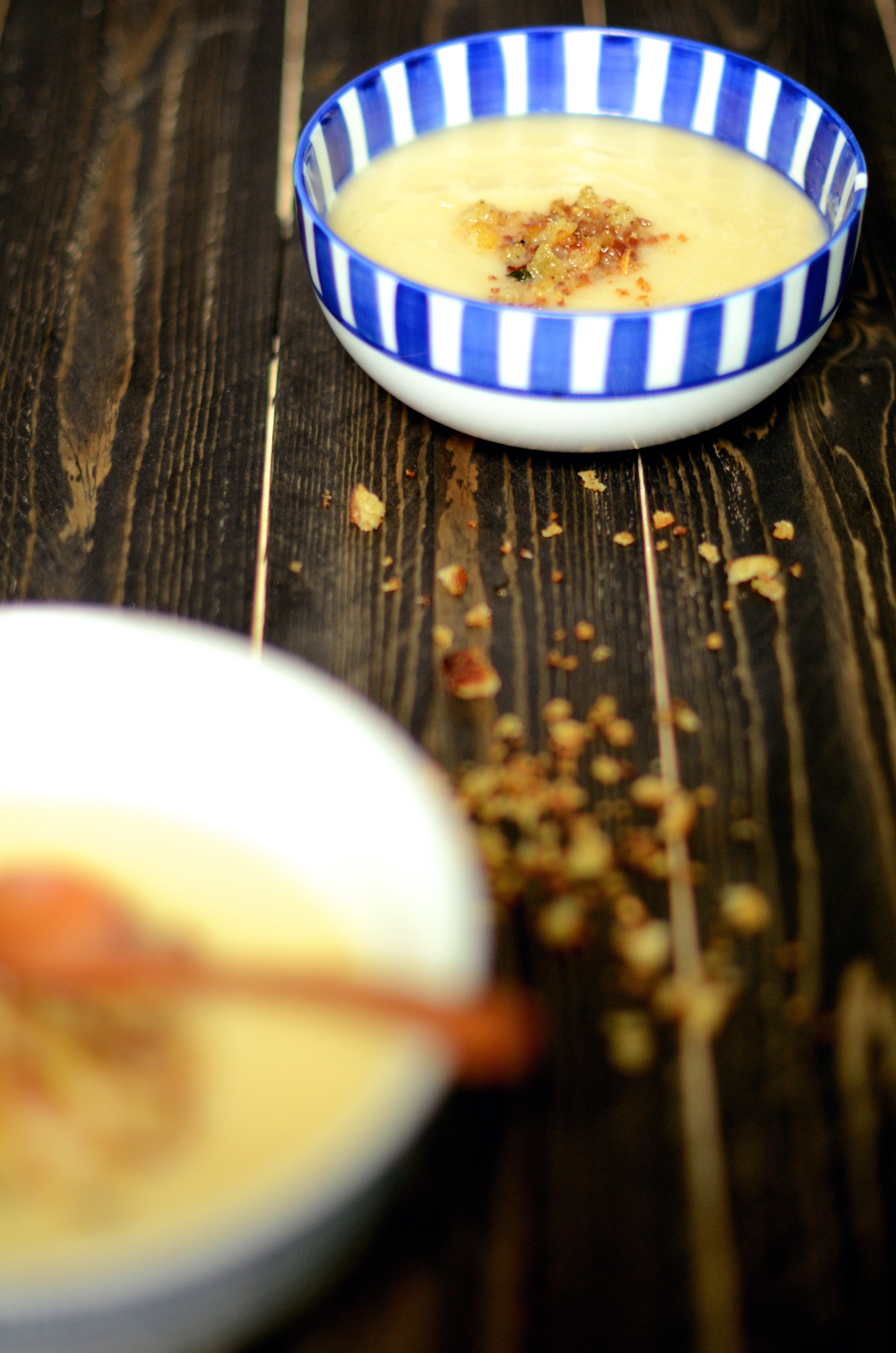 Photos and story by Claire from Livia Sweets. Hop on over to her blog to check out more!