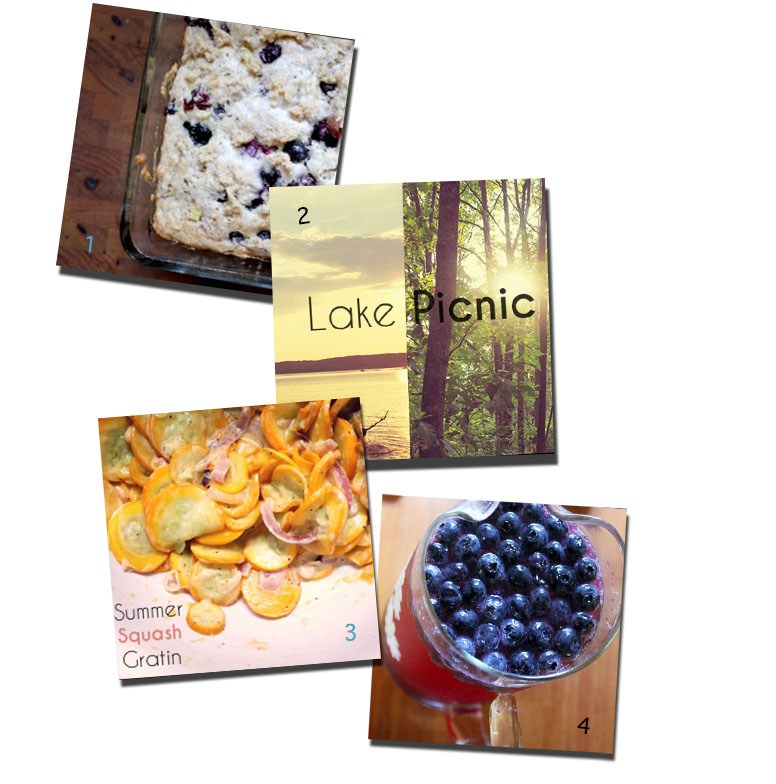 July Wrap Up
Well, it's that time again! July has already flown past us and it's time to start reflecting. Here are my favorite posts from this past month:
1. Ah yes! The Blueberry Peach Cobbler Cake that I made for our 4th of July funsies. I feel like I have never experienced a cake that was not only so packed with flavors from the fresh fruit and spices but also stayed moist for days after! Soooo. delicious!
2. The post I made about our Lake Picnic! Although this does not have a recipe included, it was fun to play around with these photos and work to really try to capture the beauty that comes along with spending an evening at Lake Monroe.
3. This was the first recipe I made with our CSA box. The summer squash was so fresh that our farmer had literally picked it earlier that day! ah! and the buttery crumble on top made for a mouth-watering mess that I could get use to indulging in!
4. Blueberry Limeade Cocktail – it was very exciting to make my own simple syrup (and so freaking easy!) and then serve it to all our guest at our House Warming Party. The blueberries made this drink the most beautiful deep purple that I have ever seen a cocktail!
As far as my summer goals, I think the only thing I crossed off in July was 'Take Time To Do A Little Yoga Everyday' and 'Try New Cocktails'. I really need to get on the ball here because August is what I consider to be the last month of summer. Sadly, my puppy torn up the part of the garden with cucumbers so there will be no pickling of my own cucumbers this year. With that being said, I think it's time to tweak my summer list a bit…
Switching
3. Pickle my own grown cucumbers
to
3. Learn to can
And I think I will be holding off on making cheese until the weather cools down…that is actually going to be a great recipe to play around with when it's cold and I need to amuse myself for the afternoon.
So…goals I plan to tackle in August:
1. Start working on my recipe zine
2. Learn to can
3. Learn to like mushrooms // start cooking with mushrooms more
4. Go camping (if the weather cools..)
5. DIY projects: macrame planters // homemade rings // Billy Buds (see here)