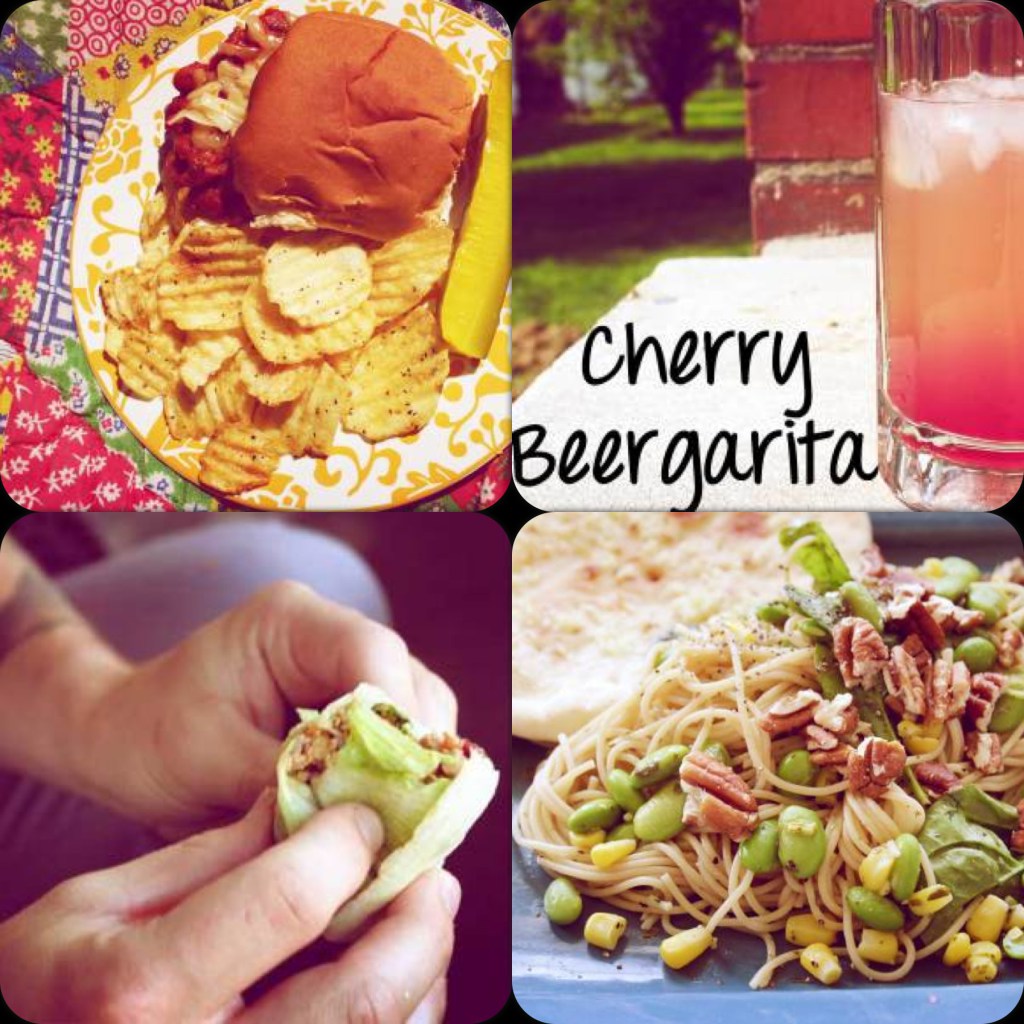 May Wrap Up
Woah, can you believe it is the last day of May already? This month FLEW by!! Luckily it was because I was having so much fun over here.
Here is a wrap up of my favorite recipes from this month:
1. Veggie Sloppy Joes. These brought a whole new meaning to what I thought a sloppy joe could be. They were flavorful, stocked full of nutritious ingredients, and oh so easy to whip up! This is becoming one of my new 'go to' recipes for sure
2. Cherry Beergaritas: It's a bit embarrassing how many times we've whipped these up since discovering this cocktail. It's ridiculously refreshing on a hot summer day and the simplest drink to mix up when you have a crowd!
3. Tofu Thai Lettuce Wraps: These wraps are as fun to eat as they are delicious. We ate them on the porch so that we didn't make a mess but assembling them is half the fun!
4. Summer Pasta Dish: there is nothing better than fresh produce being the reason a dish stands out so much. This pasta dish is light, colorful, and packed full of flavor.
As for favorite adventure this month? Well, I would say it would HAVE to be our trip out West (or..well, maybe Graduating– that is kind of a big deal as well!)
My biggest lust this month? I am crazy about these Chasing Delicious posters that tell you when fruit//veggies//herbs are in season. Would those not be adorable//useful hanging in the kitchen??
Well, enough looking back! How about what we have in store for June?! I am very very excited for this month; Wyatt and I move into our new home (expect lots of pictures updates of the remodeling process!), my brother is graduating from Grad School (which means road trip to Chicago), and I am just too excited for all the new things I will be learning from the Blogging Your Way E-course which starts tomorrow!