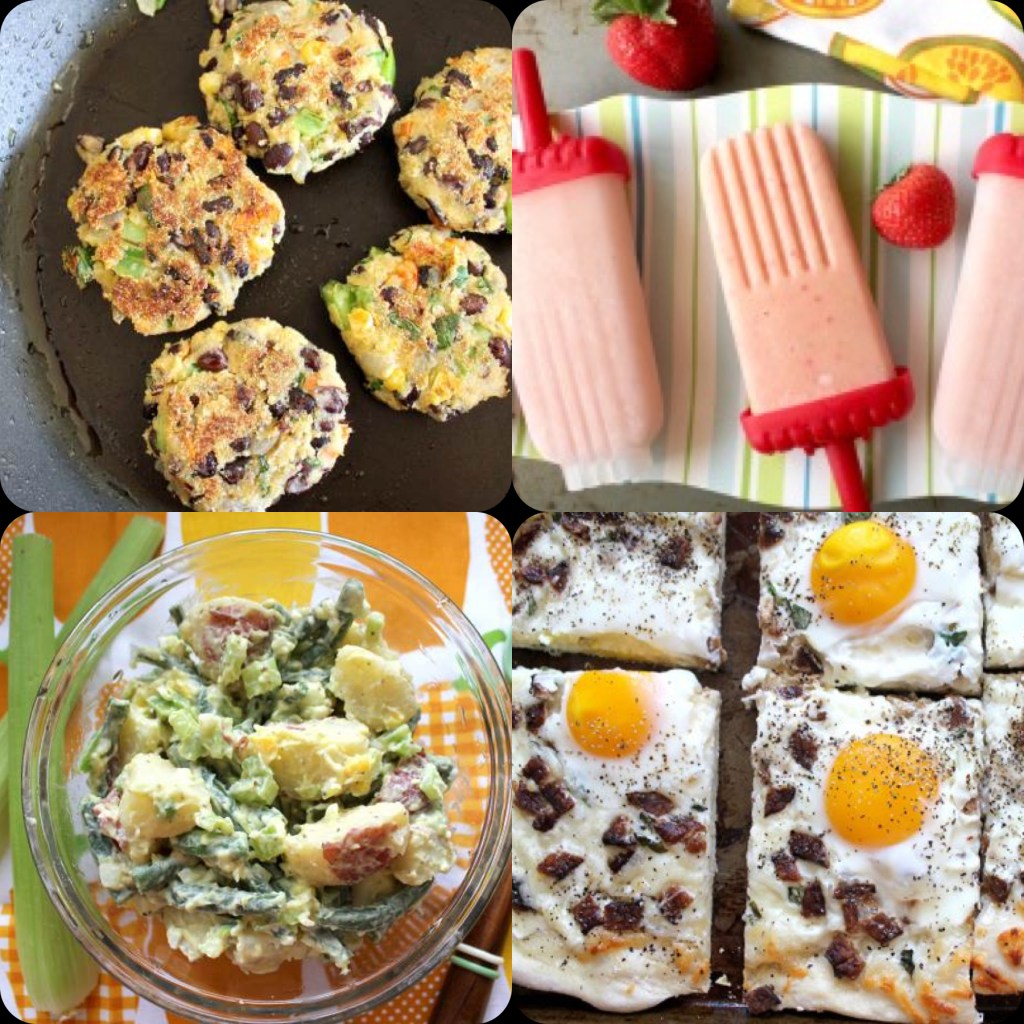 June Wrap Up
Well Mondays are when I usually post about being moody …but let's be real: I have a TWO day week since my company is giving us Wednesday through Friday off for the 4th of July… so do I really have that much to complain about? I think not.
Instead, since July snuck up on us over the weekend let's have a June Wrap up instead!
My favorite posts from this past month:
1. I am a picnic fanatic and had soooo much fun enjoying these Southwestern Veggie Sliders with Avocado Mayo while soaking up some fresh air on a lovely dinner picnic with my puppy and boyfriend
2.I am not sure where you live but this 100 degree weather refuses to let up over here in Bloomington, Indiana. Popsicles like these Berry Mango Yogurt Pops are the only things keeping me cool when I attempt to adventure outdoors.
3. Oh! My adventure with this Summer Potato Salad was pure bliss! Potato salad just screams summer and this was a great way to kick off our first grill out of the season!
4. Pizza Pizza Pizza. I cannot escape it no matter how bad I tell myself it is! I've come to accept this and have at least turned to making my own pizza so that I know exactly what goes into it. This Savory Breakfast Pizza was part of a two segment post that also included yummy Blueberry Lime Pizza.
In other news, June was ridiculously busy with us moving into our new house (which we are still not completely settled into) and being out of town for almost every weekend.
Also, I managed to learn a lot from my Blogging 2.0 class (which ends this week!) and can't wait to start applying what I learned to VV.
And onto July! What to expect? Well I am hoping to spend July settling into our new place; this means starting to make lots of new memories at our new home in the form of cocktail parties, movie nights, and creative time in our new studio. I am very excited for things to calm down around here so we can enjoy the simple pleasures of summer (now if only this 100 degree weather would calm down a bit…).