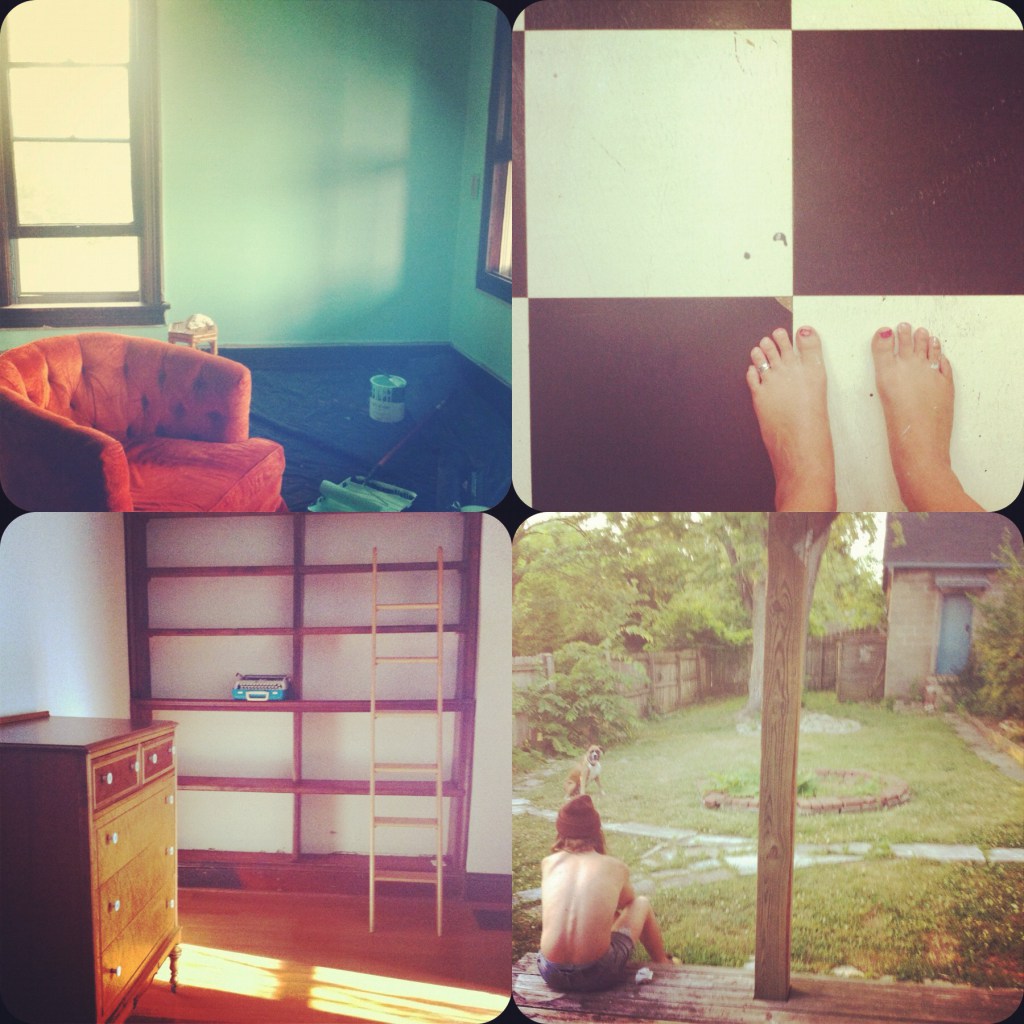 Moody Monday: Paint Party
Well, I hope everyone had a fantastic weekend filled with a surplus of delicious food and play time in the sun. Although my weekends usually consist of a great deal of both those, I actually had a very different type of productive weekend. We received the keys to our new house on Friday which meant all weekend was spent painting and cleaning. Painting is not something I do often and I was surprised to find it rather therapeutic and very satisfying.
The house is exactly what we had wanted. A two bedroom (an extra room for our art studio), a large and fenced in backyard for Tuko, high ceilings and within walking distance to our favorite co-op grocery store. There were, however, some drawbacks – like the hideous dark feather painted walls and the rusted bath tub (with no shower extension?!? I guess the house was built in 1933…); we decided it would be best to tackle these problems before we started actually moving our things in. We managed to pick up some beers, crank up the local classic rock station, and crank out painting three rooms in 2 days. Pretty impressive if I do say so myself.
As for what's left? We just need to do the kitchen and we'll be ready to move in! Do I see an Ikea trip in my near future? I think so!
Pictured Above: A light mint in the living room to go with these funky 70's chairs that Wyatt insisted on getting. Checkered tile in the sun room- can't wait to add some plants for an accent of green. Bedroom has managed to only be filled with my dresser and typewriter. And lastly, Tuko's new playground (AKA our backyard).
I ended the weekend with a corona and some light reading. I HIGHLY recommend Make Your Place for all you DIY (and Zine) lovers out there! Next up? Can't wait to dig into Barefoot & In The Kitchen and Homesweet Homegrown!