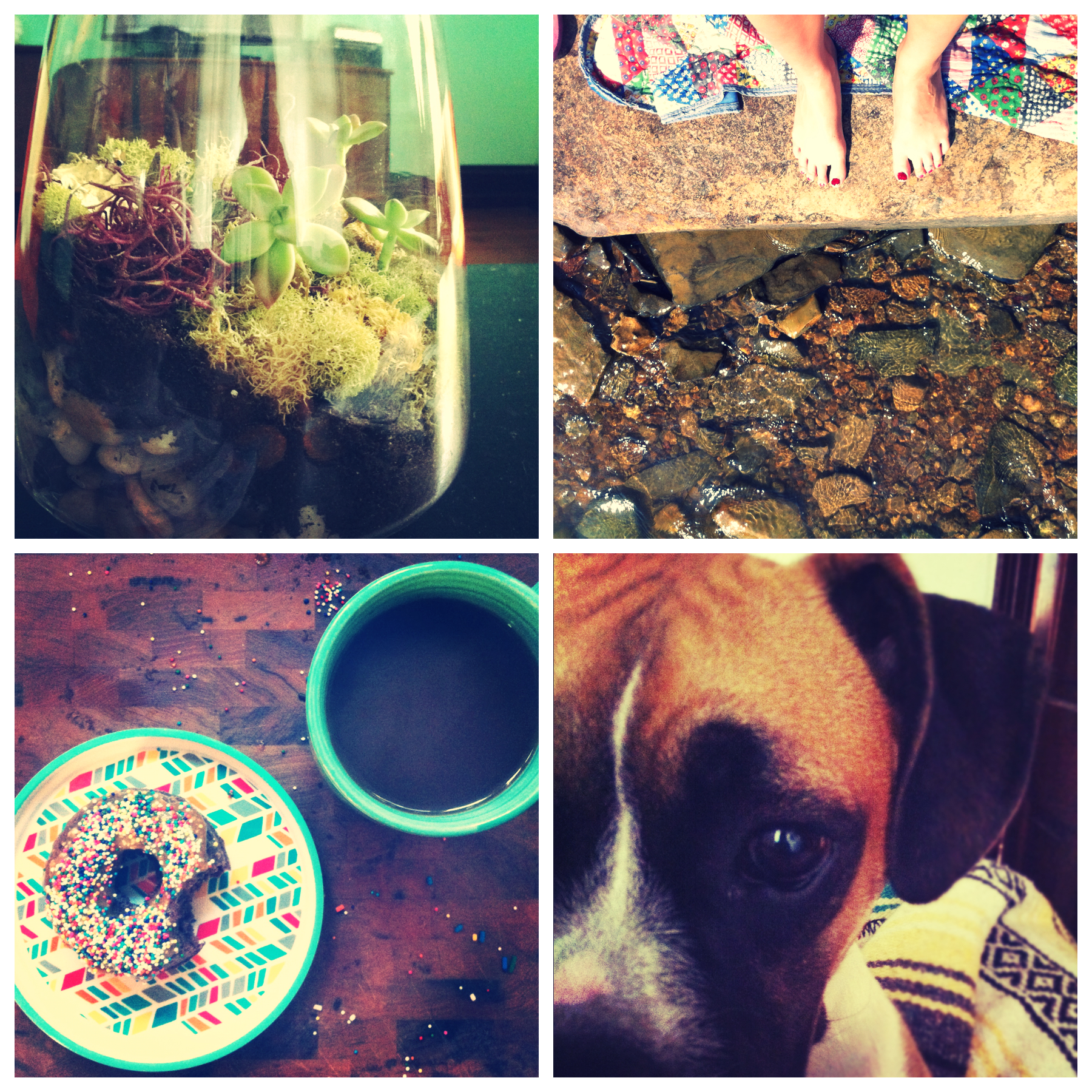 Moody Mondays: Dog Days of Summer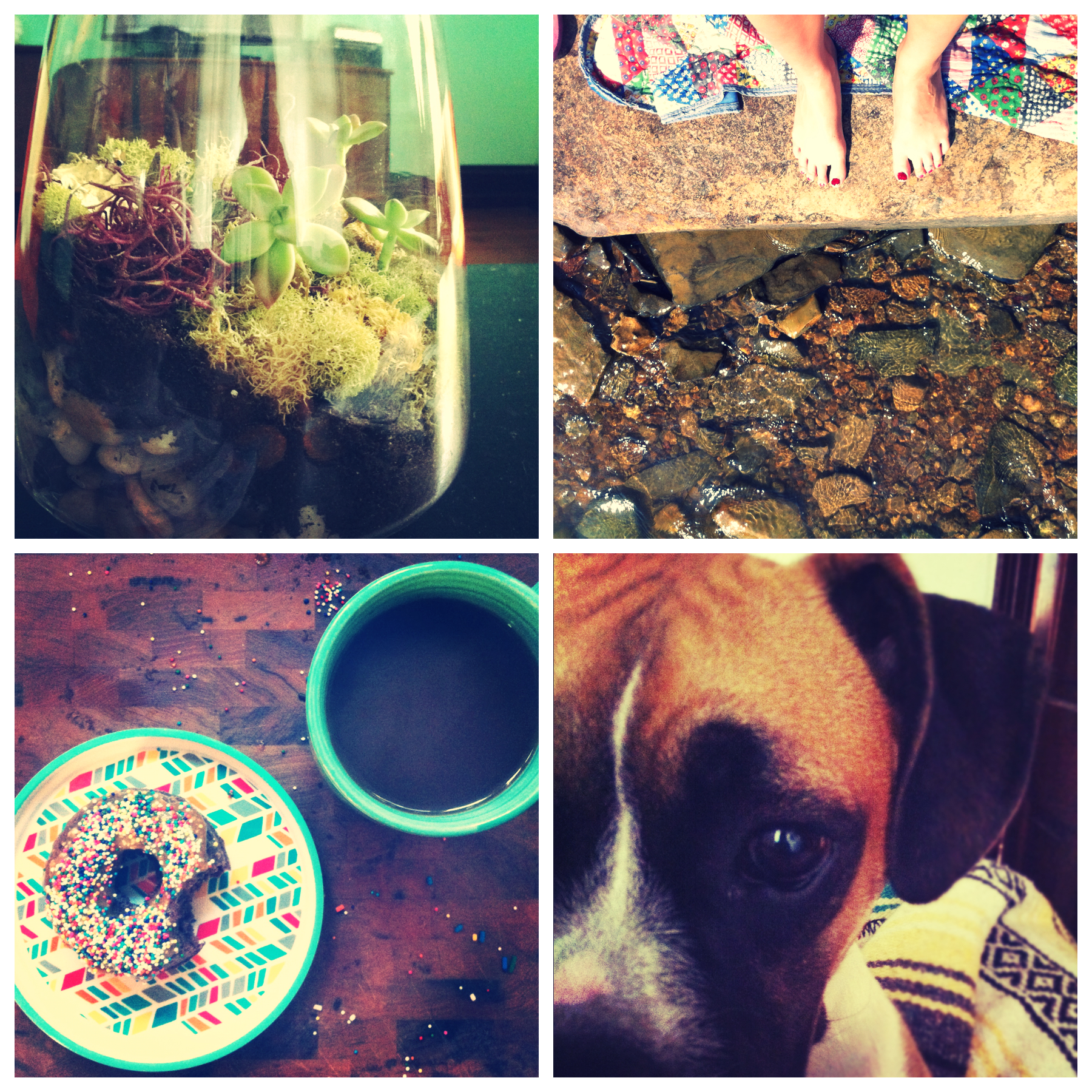 Top left: A new terrarium that I have been working on for the living room. Top Right: Lake Monroe Bottom Left: Homemade donuts (recipe to come later this week!) Bottom Right: Tuko [again- sorry…I seem to take a lot of food and puppy pictures]
Good afternoon, Monday! I have SO many delicious recipes that I cannot wait to share with everyone that I ALMOST skipped Moody Monday today [but I felt like that was cheating and decided against it].
This coming week is going to be a very very busy one for me so I shall try to prep some posts in advance but can't promise that I will be on top of blog things. My day job is working at a small independent record label distributor and we are hosting a conference this week for our 25 indie rock labels that we distribute. This means lots of meetings, mingling, karaoke, boats, and drinking…which can be very time consuming [but fun]!
So…no moods today! Just lots of prepping, planning, and drinking tons of water.
Make sure to check back this week for recipes on a delicious vegetable farro salad, homemade chocolate donuts, and eggplant BBQ tacos (to name a few)!