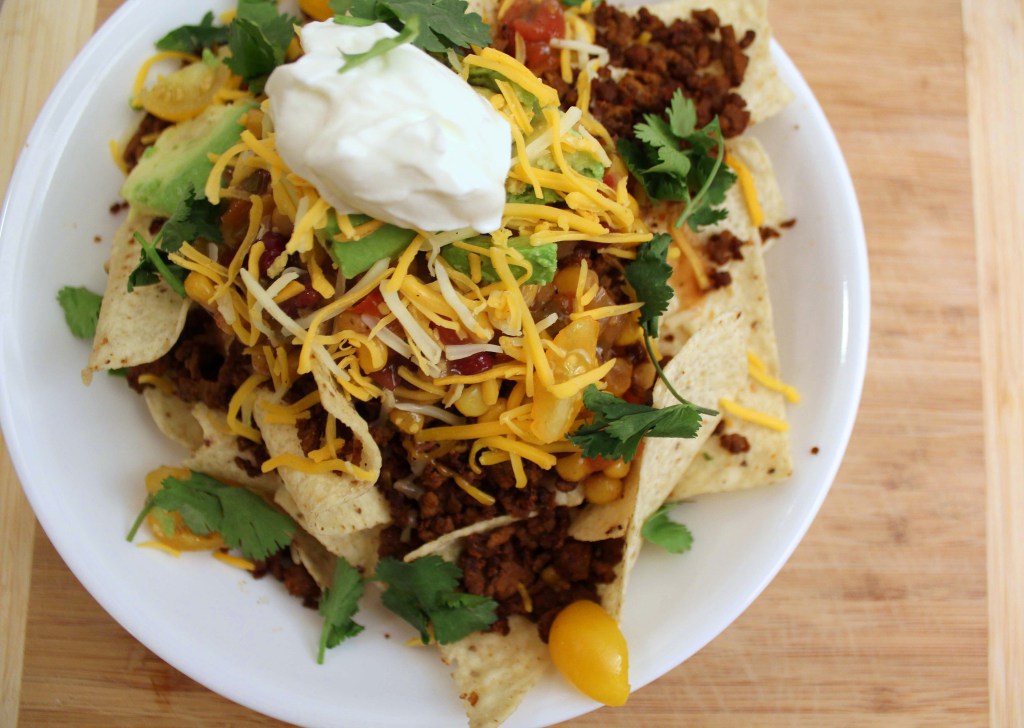 We are in the full swing of Spring which means unpredictable weather is upon us! It's been rather crazy this year…usually I just plan on it raining for 2 months straight but we have been struck with many random sunny warm days followed by cold 50s. It's a bit out of the norm and makes planning even harder.
When a random cold spell hit us last week, I decided to stay in and have a movie night with a few friends. I love popcorn but sometimes you just have to spice things up! We ended up doing a small 'nacho bar' instead because it's so customizable that you are able to cater to even the pickiest of eaters. The nacho night went over perfectly and it was fun to be able to share food and a movie with people without having to worry about picky eaters or breaking the bank!
Also, at this 'nacho night' I discovered Beergaritas for the first, official, time and ooooooh man! I don't even know where to begin. Expect a post in the next couple of days with a recipe but we made some delicious (and surprisingly simple) Cherry Beergaritas to go with our themed evening. There is just something about adding a little fizz to the traditional Margarita recipe that makes that drink just so darn refreshing!
This was so simple to plan and create that it will definitely be added to my future dinners when I need something quick or am looking to entertain a large group on a budget.
Vegetarian Nacho Buffet:
Nachos should never be an exact science so here are some suggestions to add to your plate:
Tortilla chips
Doritos
cheddar cheese (or dairy free cheese to make vegan!)
sour cream
jalapeno
onions
red bell peppers
vegetarian meat crumbles + taco seasoning packet (follow packet directions)
corn
black beans / pinto beans
salsa (fresh, store bought, corn salsa, mango salsa, wateverrr)
scallions
cumin
chili powder
avocados
lime juice / lime wedges
cilantro
tomatoes
olives
shredded lettuce
Layer it all together in a big bowl and enjoy with a Beergarita!