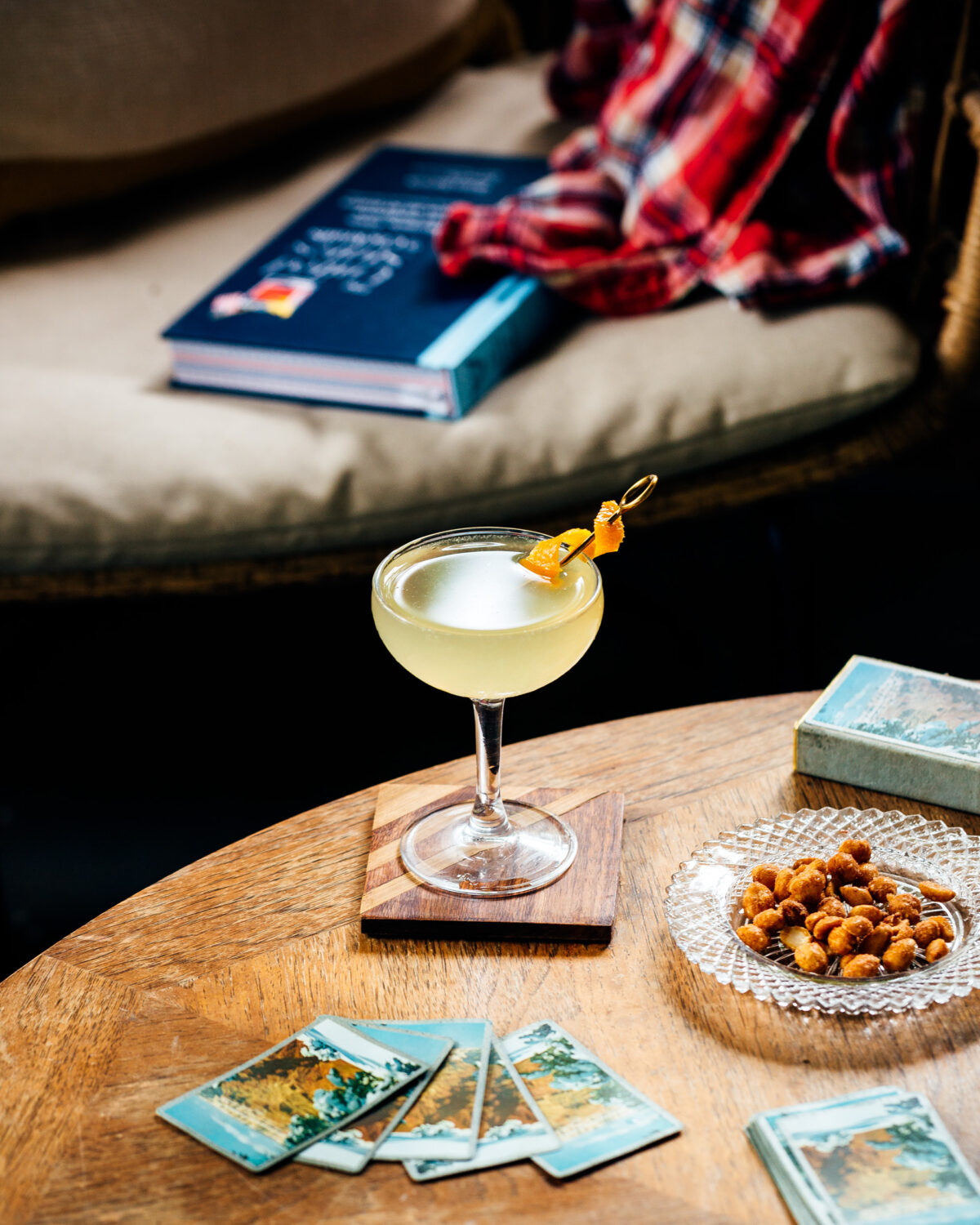 Old Vermont Cocktail (From The United States of Cocktails)
On today's Simple Sunday post, I'm sharing a simple gin-based cocktail called the Old Vermont cocktail which consists of maple syrup, gin, lemon juice, and bitters. I'm also reviewing the cookbook, The United States of Cocktails, which was gifted to me from Abrams Books (all options are my own).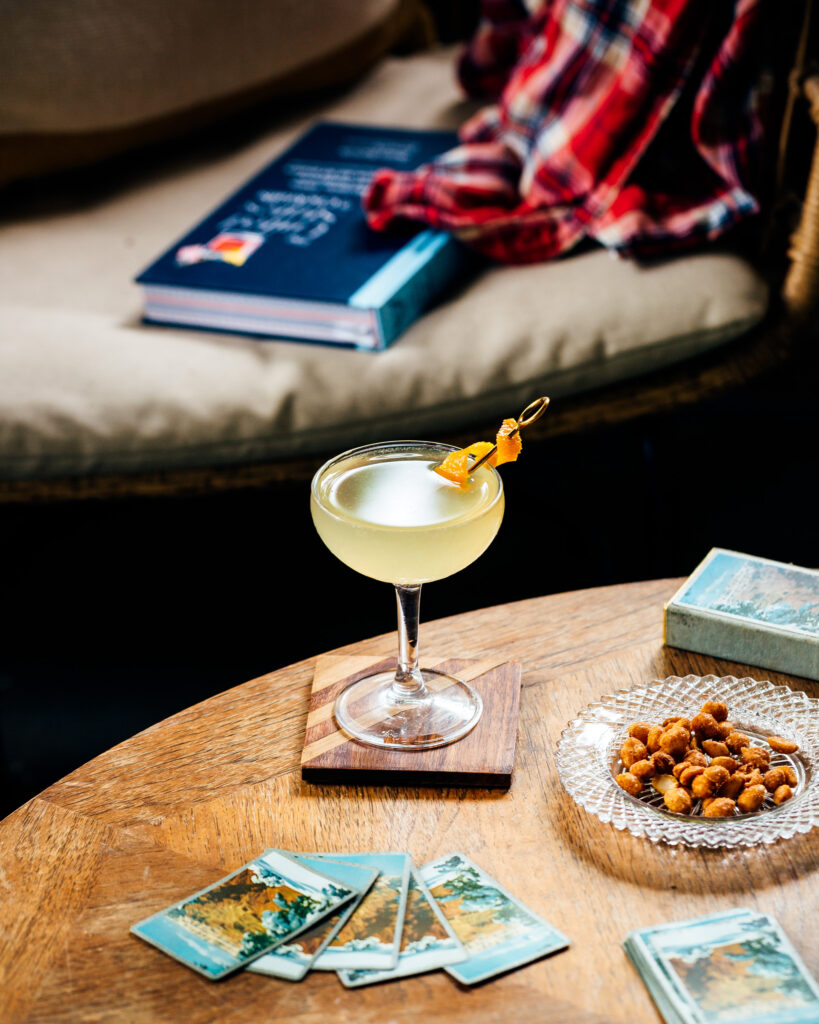 Not only is it fall but it's also cookbook season!! As I'm sure you know if you follow me on Instagram, I'm obsessed with cookbooks (I've even written three myself) so I'm excited to get back into sharing some of the season's most anticipated books with you all via some small reviews and a sample recipe. What I love about doing blog posts about cookbooks is that it allows me to share a cookbook with you in case it ends up being a topic you might want to explore more (or give to a friend or what not – cookbooks make THE BEST GIFTS!). And then even if it's not a topic you are excited about, it still allows me to share a new recipe with you that isn't my brain child so it often times mixes things up around here. Cool? Cool – lets begin!
Although I'll be sharing books from all sorts of publishers, I'm excited this fall to share many from Abrams Books as part of their Abrams Books Dinner Party where they send me a copy of their full fall and spring collection (I'll only be sharing my favorites here though).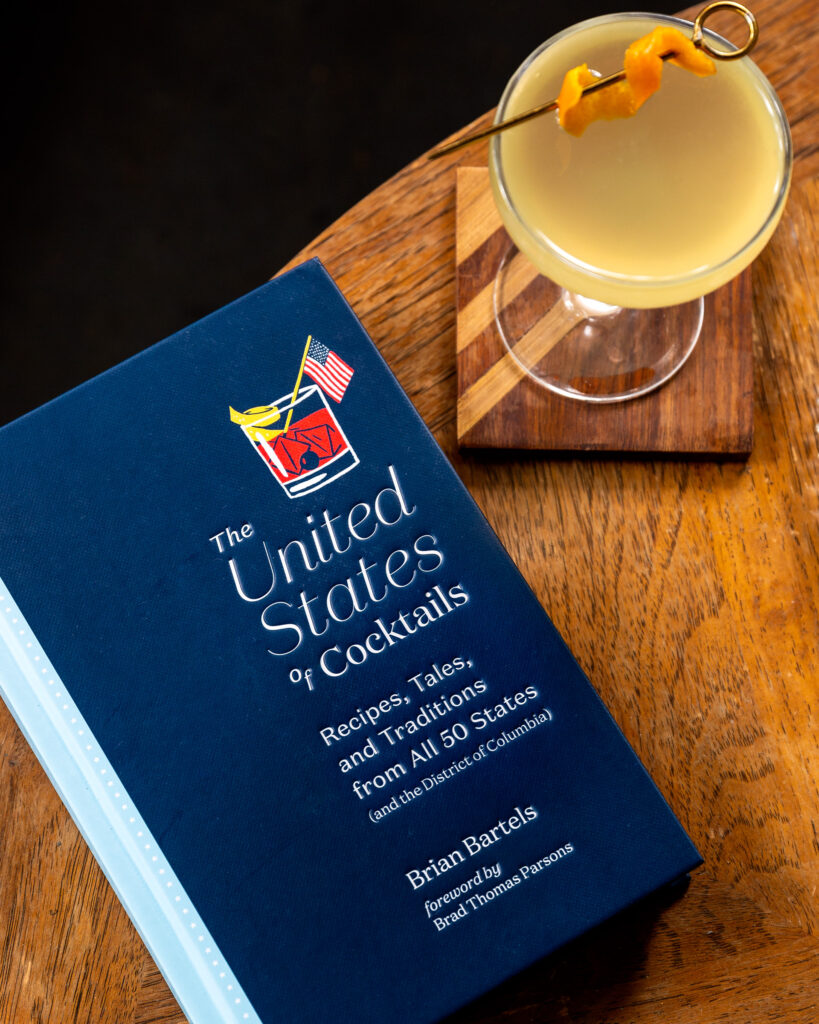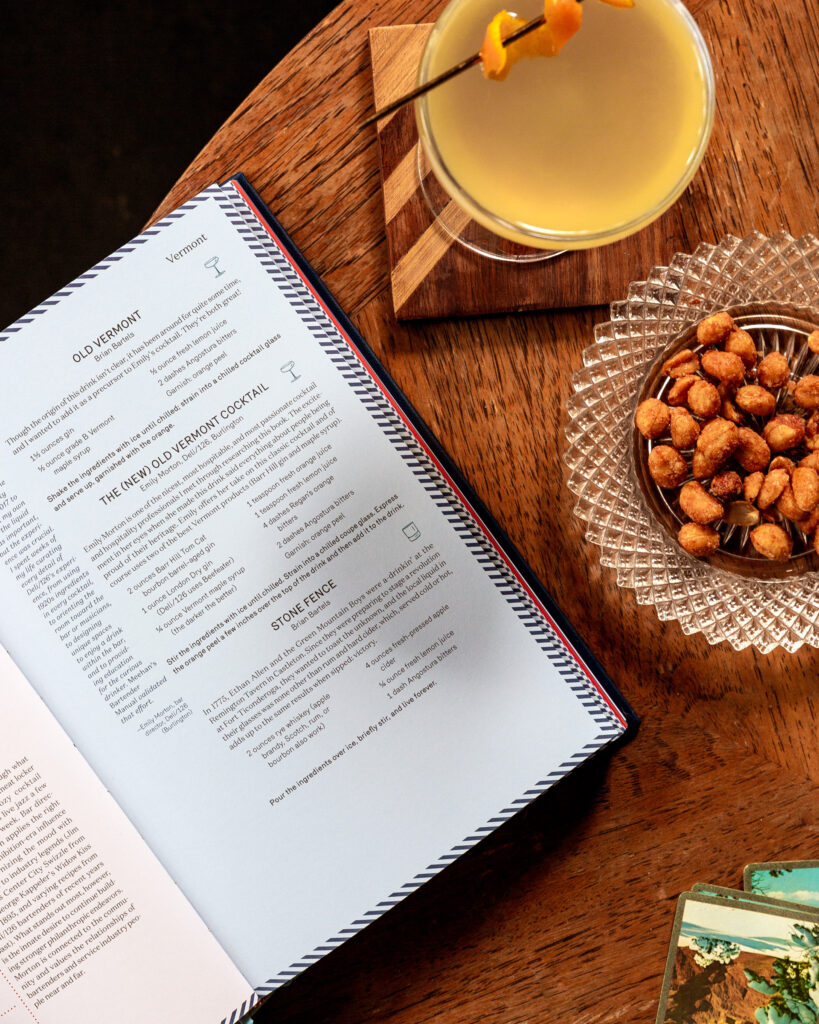 I have a soft spot for cookbooks that I can curl up with in bed and read as if they were a novel. The United States of Cocktails is one of those books – it's filled with fun facts about each state ranging from a state's drink (did you know milk is Indiana's state drink? I did not!) to the best cocktail bars in each state. How its laid out is that each state is given a little intro with some facts followed up a few cocktails from a famous spot (or bartender) in each state. This means it is filled with over a hundred cocktail recipes which sounds overwhelming but the way they've broken it down allows you to skip around to whichever state you want to learn about (along with a full recipe list in the back for easy reference). Since I'm no expert, I really like that they also use illustrations to show which kind of glass should be used for which cocktail.
I also really like that they don't just stick to the major city that each state is known for. For example, I'm based in Bloomington, Indiana (the best city in Indiana, in my opinion, but one that can get overlooked often) and I was pleasantly surprised to see our distillery not only get mentioned in this book but have a recipe featured in it. This leads me to believe that the person really did their research for each state to find some hidden gems.
All this is to say I really enjoyed this book and this Old Vermont cocktail. If you aren't a big drinker then this book obviously isn't for you but it would make such a great gift for someone who likes to make new cocktails at home on the regular. The tidbits in it are amusing, the illustrations helpful, and the recipes fun to re-create. And last but not least, I'm sharing this Old Vermont cocktail with you because the idea of adding maple syrup to your cocktail sounded like the perfect fall treat (plus I'm a sucker for gin based cocktails!).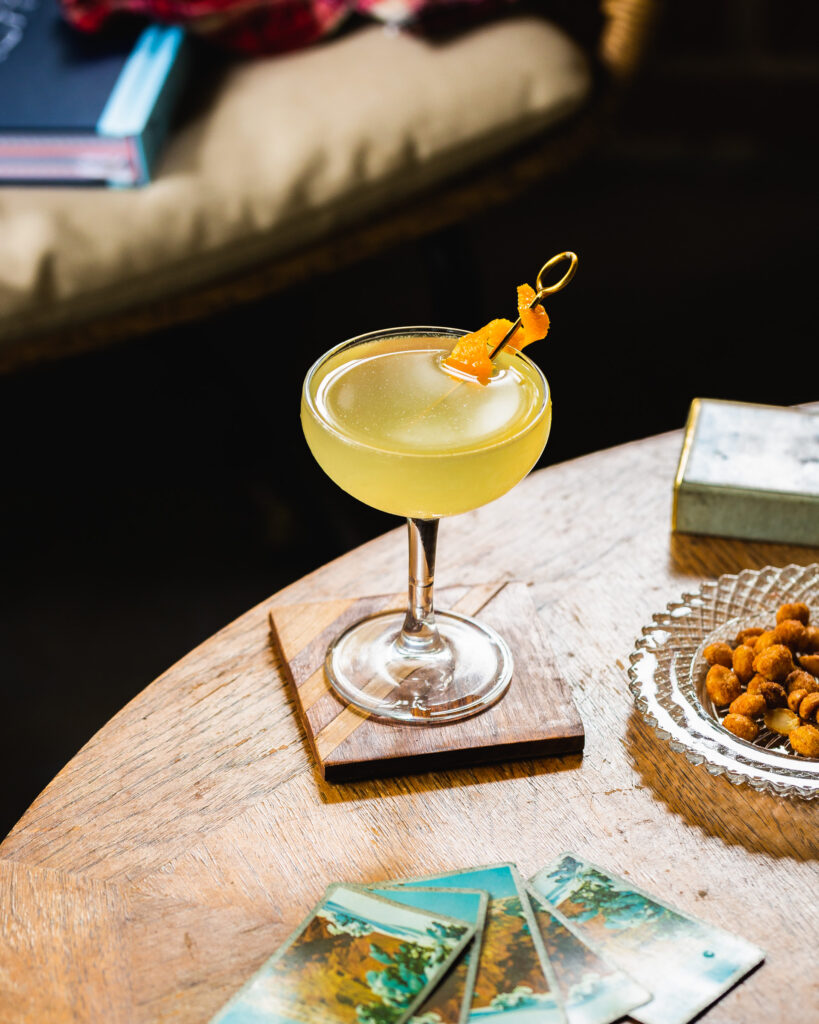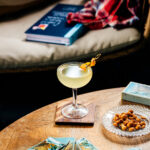 Old Vermont Cocktail
This recipe is reprinted from The United States of Cocktails by Brian Bartels.
Ingredients
1 1/2

oz

gin

1/2

oz

grade B maple syrup

1/2

oz

fresh lemon juice

2

dashes

Angostura bitters

orange peel,

for garnish
Instructions
Shake the ingredients with ice until chilled.

Strain into a chilled cocktail glass (I used a coupe glass) and serve with a orange peel for garnish.