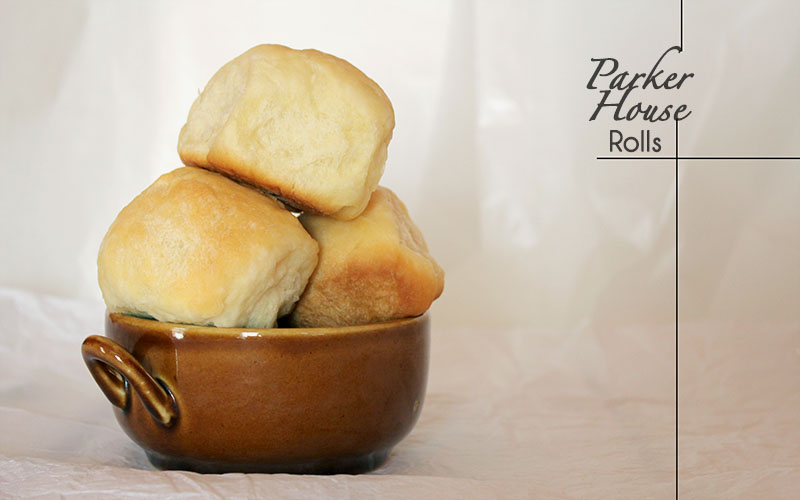 Parker House Dinner Rolls
Morning, Morning! Are you ready for this week? It's Monday but it feels like it's Wednesday since most of us (US folks) have Thursday and Friday off. So really…it's already hump day! Yay!
Anyhow, Wyatt and I hosted a wonderful "Friendsgiving" potluck over the weekend. I was amazed and overwhelmed by all the delicious food that everyone brought! We are already having turkey (well…Wyatt is. I'm holding off for my Tofurkey on Thursday) leftovers and it's not even Thanksgiving yet! I will admit, having a Thanksgiving celebration a week early did kind of throw me off…I woke up Sunday ready to put on my favorite Elvis Christmas vinyl and wanting to put the Christmas tree up.
We made lots and lots and lots of food for the potluck. First up – Parker House Rolls. I've heard a lot about these things little bundles of dough – from instagram pictures of people cradling them (kind of weird) to the Joy The Baker podcast last week…seems like these are a MUST for the Thanksgiving table. After much research (thanks, Wikipedia), I discovered that they were first invented in Boston at the Parker House Hotel and traditionally are served folded in half. I went simple with mine (no folding, thanks) and they were melt-in-your-mouth delicious. Soft, salty, and begging to be lathered in gravy.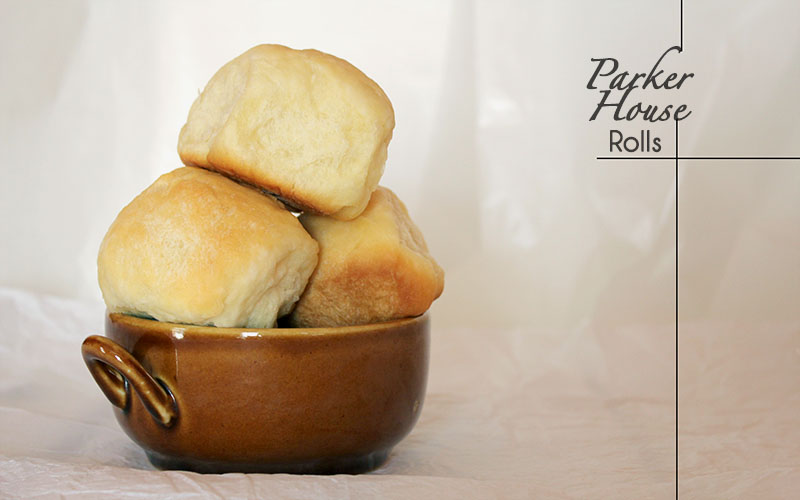 Parker House Rolls
1 1/2 cups whole milk, warmed (to about 100 degrees)
2 1/4 teaspoon of active dry yeast
4 cups all purpose flour
5 Tablespoons unsalted butter + 4 more tablespoons (all of it should be melted)
2 1/4 teaspoons salt
1 1/2 teaspoons sugar
In a large mixer with a dough hook, combine the warmed milk and yeast. Let sit for 5 minutes so that the yeast can activate and foam. Next, add in the flour, butter, salt, and sugar. Turn mixture on low until everything is combined and then increase speed to medium high. Let mix for about ten minutes or until the dough is very soft.
Transfer dough to a greased bowl and cover with a towel. Let rise in a warm place for one hour (or if making the dough ahead of time – let rise for an hour and then put in the fridge overnight. The next morning, bring dough back to room temperature before continuing with the recipe).
Next, grease a 13 x 9 inch baking pan and move the dough onto a floured surface. Knead the dough for a minute or until all the extra air is released. Divide the dough into 24 balls and place in the prepared baking sheet. Cover with a towel and let rise for another hour.
Preheat oven to 350 degrees and Brush rolls with 2 tablespoons of melted butter. Cook for 30 minutes or until golden brown on top. Brush with remaining butter and a little bit of salt.
Serve warm with gravy or butter or jam or all three!