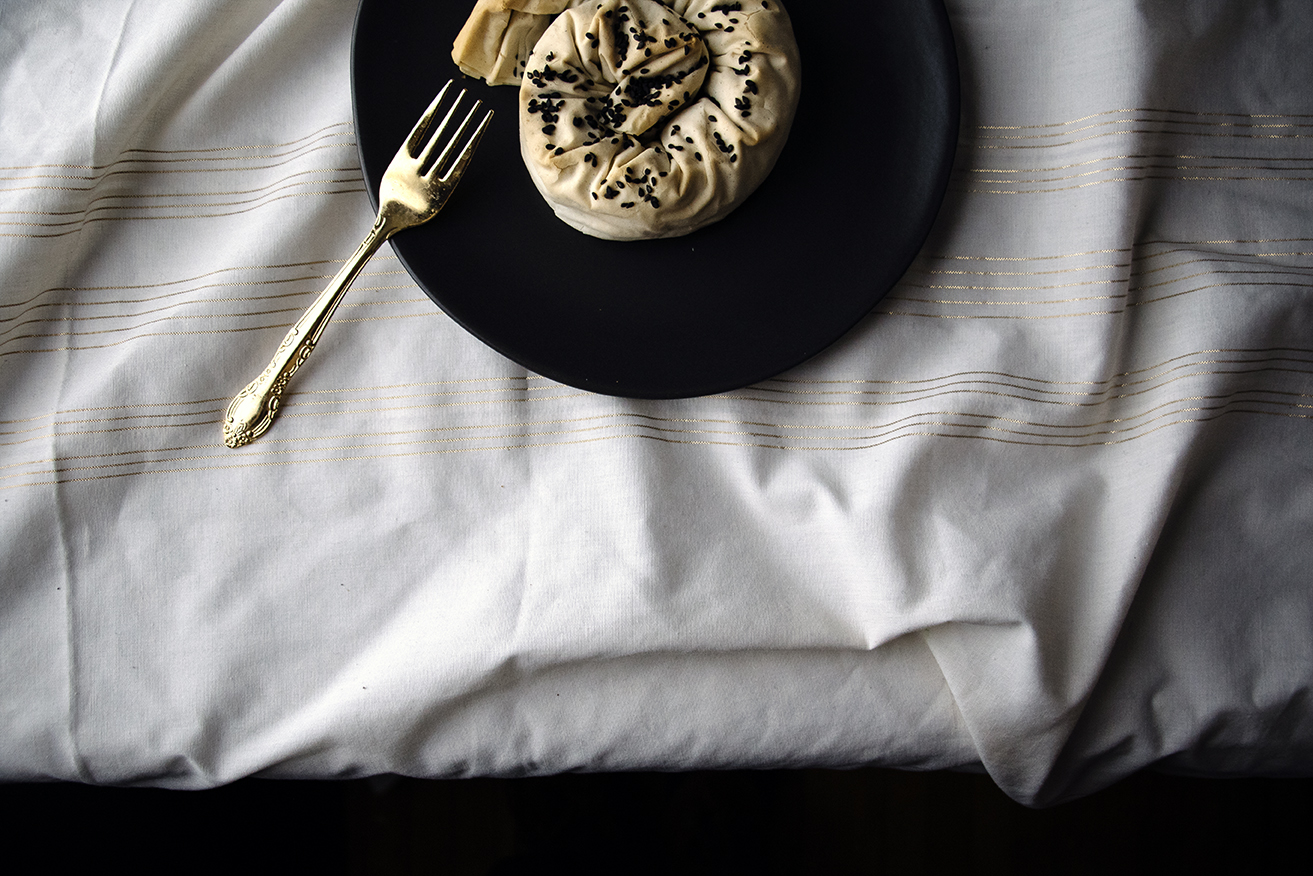 Phyllo Veggie Pockets
In a hurry? Click here to JUMP TO RECIPE!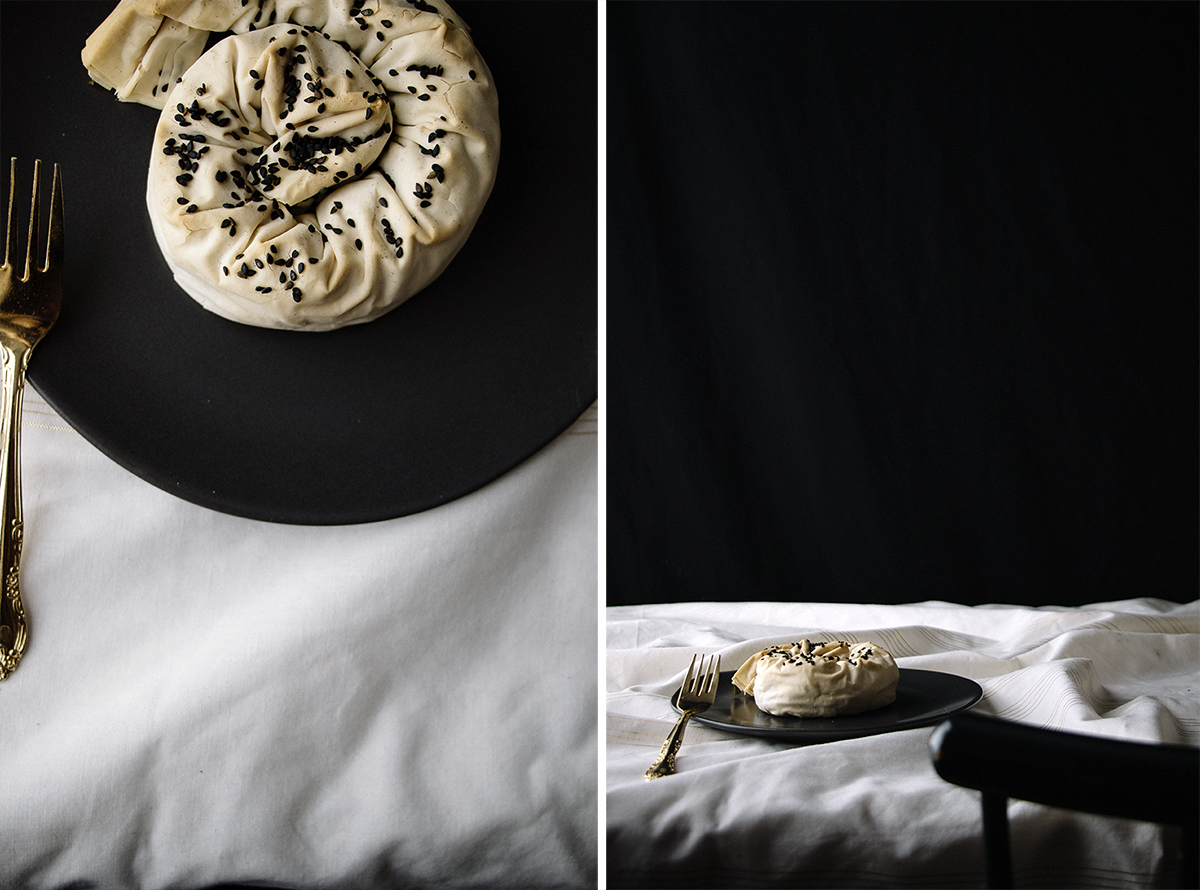 I don't mean to alienate anyone in the southern hemisphere right now but I. have. cabin. fever. I grew up  in a town right along Lake Michigan and we would get the craziest lake effect snow. When all the nearby towns would get hit with 2 or 3 inches, we would get buried in 2 to 3 feet. As a little kid, it was great; they'd cancel school (and work), our electricity would go out so we'd have to sleep next to the fireplace in our sleeping bags (it felt like camping – which I adored so much as a kid), and we'd get to ride snowmobiles to the gas station for grilled cheese supplies. I have fond memories of being locked in the house with my family and the adventures that would occur due to the wild storms we'd get.
I don't live near Lake Michigan anymore; now I live in a landlocked town that gets enough snow to keep you away from the outdoors but not enough to ever have the town shut down. Work continues regardless of the pile up of white fluff outside our doorsteps. The wind chill is too intense to do anything after working hours but curl up with my favorite pup and blanket. This cycle has continued for two months now. And although I thought my wildest dreams consisted of eating pizza every night while snuggling with my favorite pup, I'm starting to get that crazy itch. The itch that I need to feel the sun's warmth on my face and run around without 4 layers of clothing on.
We got hit with another snow storm yesterday so I was forced to cook with only ingredients found in the kitchen. These phyllo pockets were the result of pantry ingredients so I want to keep the recipe open-ended so you too can find yourself with everything on hand to whip this up. Don't have phyllo dough? Swap it for puff pastry! Use whatever veggies you have on hand that will roast well together. Mix in curry powder instead of cumin or chickpeas instead of feta. Get creative – it's fun and there is a good chance it'll turn out delicious (as long as you pick ingredients that you like).
I guess you could say this recipe is for all of us that outgrew our snow pants. I can't spend all day frolicking in the snow anymore because…well… I get cold and building snow forts doesn't entertain me for hours like it once did. Instead, I have to turn to inside activities like getting creative in the kitchen and figuring out how to use all these veggies up before they go bad (exciting! I know!).
Working with phyllo dough can be a bit intimidating as it is a finicky thing. Make sure that you are keeping the sheets you aren't directly working with moist under a slightly damp towel. Also, once you've taken them out of the package, you'll want to work quickly to ensure they don't dry out or else they will stick together.
Phyllo Veggie Pockets recipe below: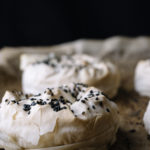 Phyllo Veggie Pockets
These Phyllo Veggie Pockets are stuffed with nutrient-rich vegetables and salty feta for an irresistible meal.
Ingredients
1

package phyllo dough

, thawed

4

cups

roasted veggies

(butternut, potato, onion, bell pepper, etc)

3

garlic cloves

(roast them with the veggies)

1

cup

chopped greens

(swiss chard, spinach, kale, etc)

Thyme leaves from 6 sprigs

1

teaspoon

cumin powder

1/4

cup

feta

(omit if making vegan)

4

Tablespoons

butter

(or coconut oil if making vegan), melted

Seseame seeds

, for garnish
Instructions
Preheat oven to 350 degrees. Combine the roasted veggies, thyme, cumin, and feta in a small bowl and set aside.

Lay two sheets of phyllo dough, one on top of the other, on a clean surface and line 1/4 of your veggie mixture along the long side of a phyllo edge.

Gently roll the phyllo so that the veggies are in the center and they've been wrapped up in the dough (like cinnamon in cinnamon rolls).

Brush the edges with melted butter to seal the veggie pocket. Gently create a spiral effect by starting on one end of the rolled pocket and spiraling it around itself.

Transfer to a parchment lined baking sheet. Repeat with the rest of the phyllo dough and veggies.

Brush butter over the phyllo pockets and sprinkle with sesame seeds. Bake for 30 minutes or until browned on top. Serve warm because it's cold outside!