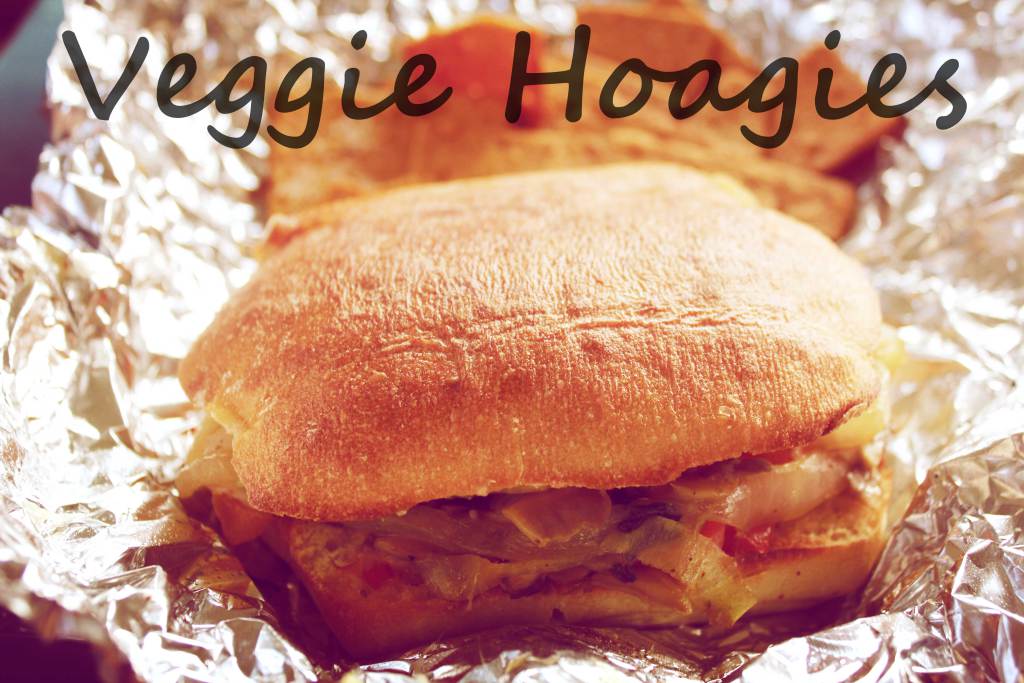 Veggie Hoagies
So vacation was awesome but I am feeling a little sluggish from all the gas station munchies and PB&J road sandwiches. I've decided to dedicate this whole week to "cleansing" my body and trying to pack it with as much veggies as possible. So far this week, every morning has started off with a Green Monster [smoothie] and a big veggie sandwich for lunch. I am hoping to post about my Green Monster creations soon- as soon as I can get an appetizing picture of green slushiness (maybe this won't be anytime soon..)
Anyways, as an attempt to keep my boyfriend from breaking up with me from a veggie overload, I've tried to expand and get as creative as possible with our sandwiches this week. The other day I whipped up these oven toasted hoagies and they will for sure become a new staple in my lunch routine. So perfect because you can use whatever veggies you have on hand and then load them with the melted cheese and tangy dressing.
As usual when I post a sandwich suggestion, feel free to substitute whatever veggies and cheeses you think sound good.
Veggie Hoagies
2 ciabbata buns
1 Tablespoon olive oil
1/2 bell pepper, sliced
1/2 onion, sliced
5 button mushrooms, sliced
1 tomato, diced
1 teaspoon dried oregano (or 1 Tablespoon fresh)
1 teaspoon dried basil (or 1 Tablespoon fresh)
4 slices of Swiss cheese (or whatever cheese you prefer- omit if vegan)
1/4 cup Italian dressing
salt/pepper
tin foil
Preheat oven to 375 degrees. Place the sliced ciabbata rolls on a ungreased cooking sheet and stick them in the preheating oven for 5 minutes (or until they start to become toasted).
In a skillet, heat the olive oil over medium. Add the onions and saute for about five minutes. Then add the peppers, mushrooms , basil, oregano, salt, and pepper and saute for another 10 minutes or until all the veggies have softened.
Divide the cheese and dressing between the two rolls. Top with the veggie mixture and the tomatoes. Spray tin foil with cooking spray and wrap the sandwiches in two pieces.
Bake for 10 minutes or until the cheese has completely melted.
Serve warm with chips or coleslaw or whatever sounds yummy!