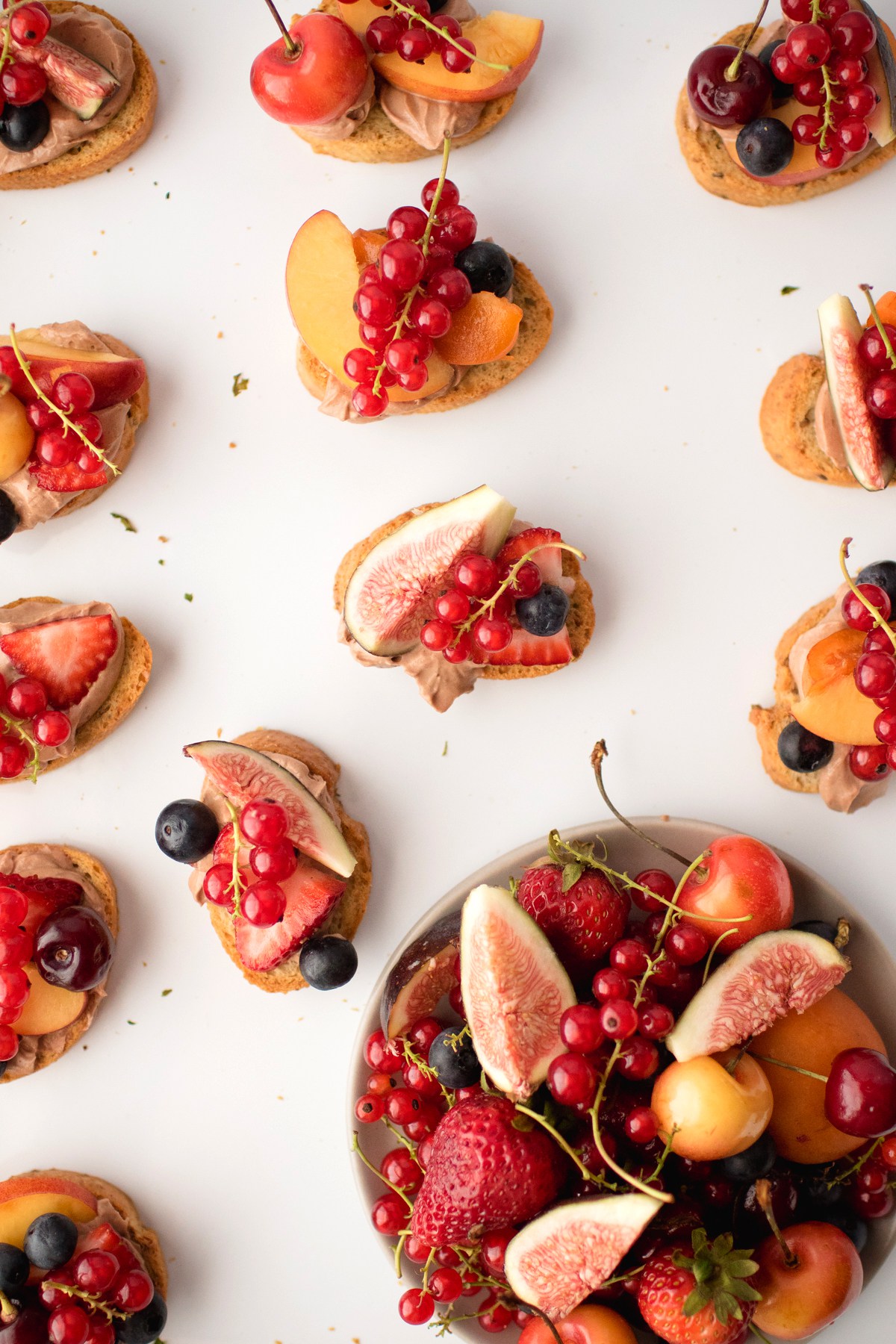 Puppy Bowl Recipe Round-Up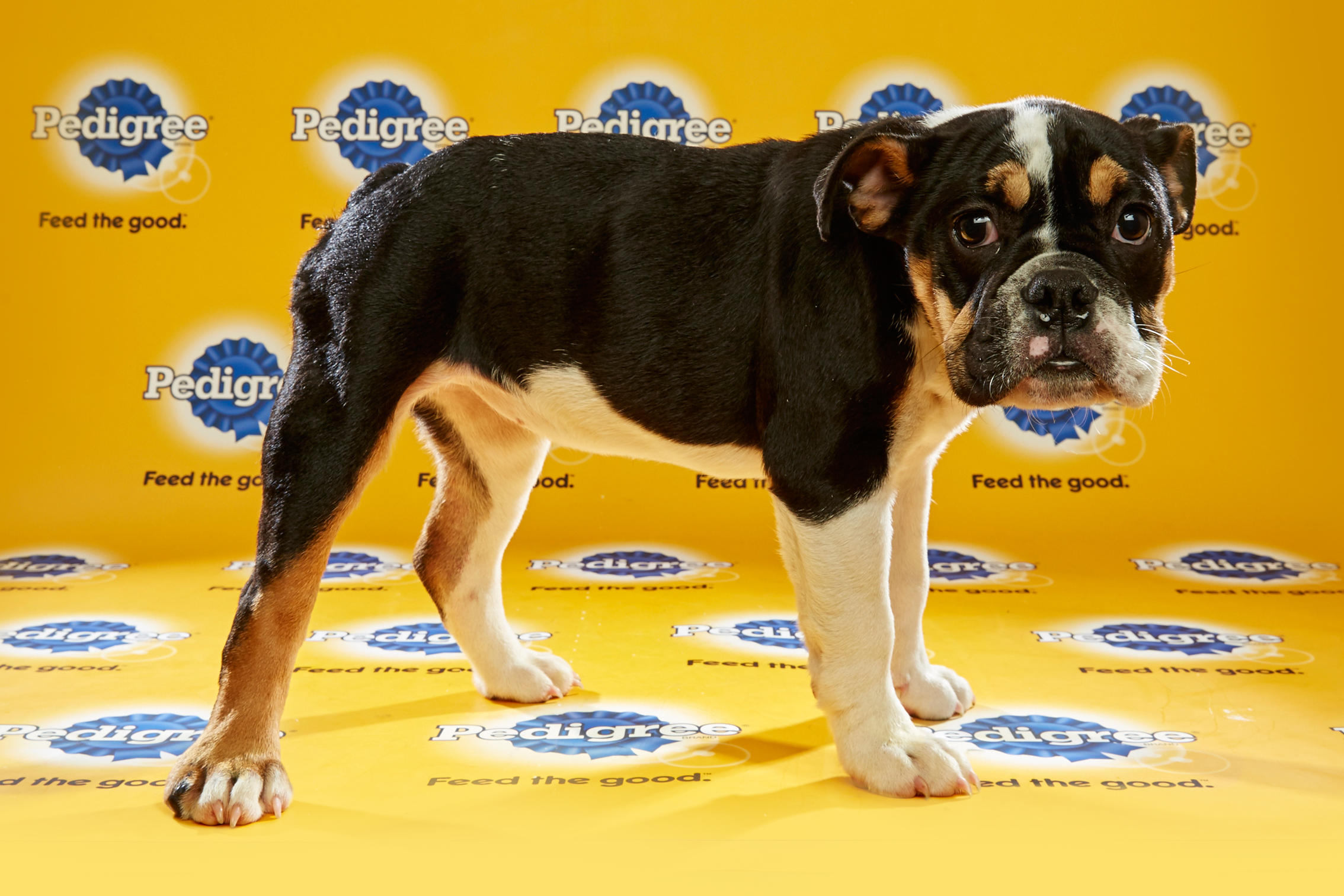 It's the time of year again which means it's also time for a Puppy Bowl Recipe Round-Up! I can't say I'm much for sports but I sure can't resist an afternoon filled with THE PUPPY BOWL! If you haven't already, I can't express how much better your day will be after checking out this year's line up. Otis, Gordon, and Cornbread already have my heart just from looking through the pictures but I'll be pleased to watch all of them on Sunday.
To make sure your Puppy Bowl XII is as enjoyable as it can be for both you and your pup (and kitties!), I've made a snack round up for the big event! I picked snacks based off of three criteria: is it animal themed in any way?, is it quiet so you won't miss a moment of commentary? And is it delicious? Of course, all these snacks are also meat-free (always <3) so enjoy!
SAVORY SNACKS FOR YOU:
Baked Sweet Potato Samosas: Samosas get an upgrade with this meat-free version made of spelt flour. Make these on Saturday and pre-heat on Sunday afternoon before game time.
Garden Tart with Roasted Red Pepper Spread: The base of this tart is frozen puff pastry for a quick and simple tart that can be whipped up in under an hour.
Chili Lime Popcorn Cashew Clusters: No party revolving around the TV is complete without popcorn! This version is chocked full of cashews and flavors from the chili and lime.
Loaded Bánh mì Sweet Potato Fries: Enjoy next level snacking with these baked sweet potato fries that are then loaded with all the amazingly delicoius toppings you'd fine on a Bánh mì!
Quinoa Onion Rings with Horseradish Dip: Laura Wright is basically a genius and has a way of mixing unusual ingredients together to create something truly amazing. These baked onion rings are coated with puffed quinoa and seasoned with Old Bay.
Chickpea Cobb Salad Cups: Everything is better miniature and these salad cups are yet another example of that. The elements of this salad can be prepared the day before to allow for just a quick assembling session before your Puppy Bowl event.
Baked Cajun Spiced French Fries: simple baked french fries seasoned with cajun. What more could you even need?
Mini Pimento Mac & Cheese Bites: These little bites are a mix between baked macaroni and cheese and pimento dip – how could anyone resist?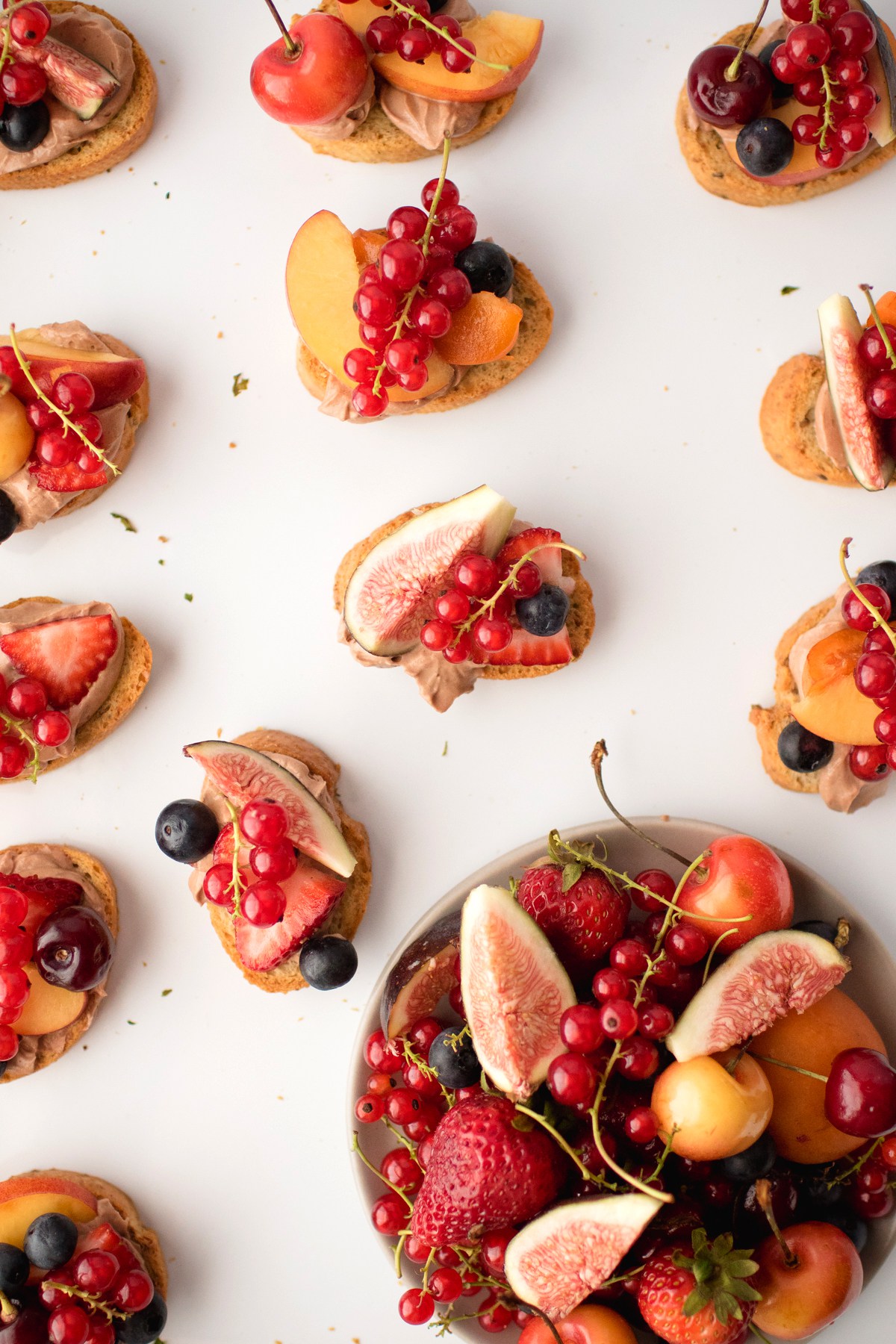 SWEET SNACKS FOR YOU:
Gingerbread Corgi Cookies: These cookies might be the cutest thing to ever exist and can now be made by you thanks to this recipe from Steph!
Whipped Cocoa Marscapone Fruit Crostini: Sometimes the best route is to just pile a bunch of delicious ingredients on top of toast and call it a day. That is what happened here with these fruit crostinis and I am so happy about it.
Brown Butter Sweet Potato Squares: These squares are the modern day sweet potato pie that is brought to the next level with mounds of toasted meringue – who wouldn't need this in their Sunday?
Gluten-Free Gingerbread Kittens: Even cat lovers have a place at the Puppy Bowl! If you've never watched it before then you are in for a real treat as the kitty half time show is one of the best parts!
Milano Cookies: why make that same old chocolate chip recipe from the back of the chocolate chip bag when you could whip up these homemade Milanos? Yeah, I'm not sure why you would either.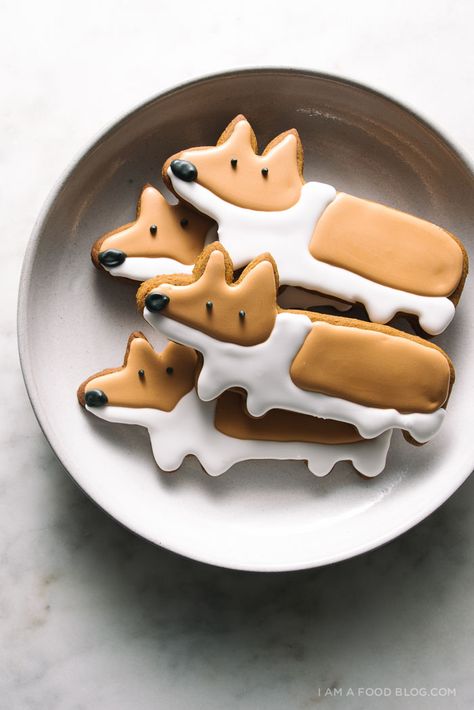 SNACKS FOR YOUR FUR FRIEND:
Flax Seed Doggy Froyo: I'm so glad people like Billy exist in this world who make recipes for the sole reason of spoiling the heck out of our fur babies. This is the #1 recipe on my list this weekend for the big day!
Peanut Butter Pumpkin Dog Biscuits: These are Tuko's go-to treats that I whip up all the time. He'll know something is up if these don't make an appearance on Sunday.
Dog Friendly Peanut Butter Naked Cake: If you are planning to host a puppy party for the Puppy Bowl then you have to make this dog friendly cake for the event! It's so gorgeous that no one will even realize it's for the pups!
Creamy Peanut Butter Pupsicles: These little pupsicles are as easy to whip up as making a smoothie so prepare them now and let them sit in the freezer until Sunday afternoon.
Oat & Apple Pretzel Dog Treats: These little treats in the shape of pretzels are cute enough to display on the cheeseboard but dog friendly so you can sneak your pup one or two and they'll think they are getting a 'human treat'.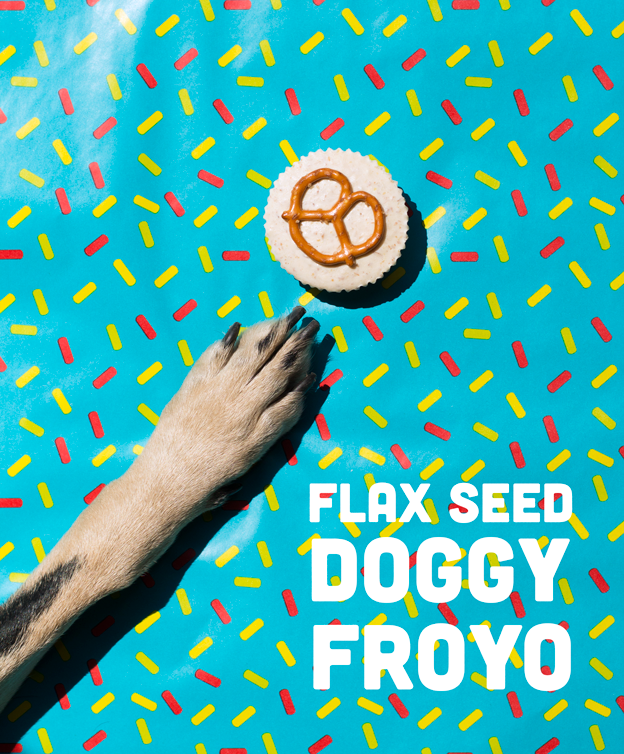 Photo Credit: 1 / Animal Planet, 2 / Vegetarian 'Ventures, 3 / i am a food blog, 4 / Wit + Vinegar