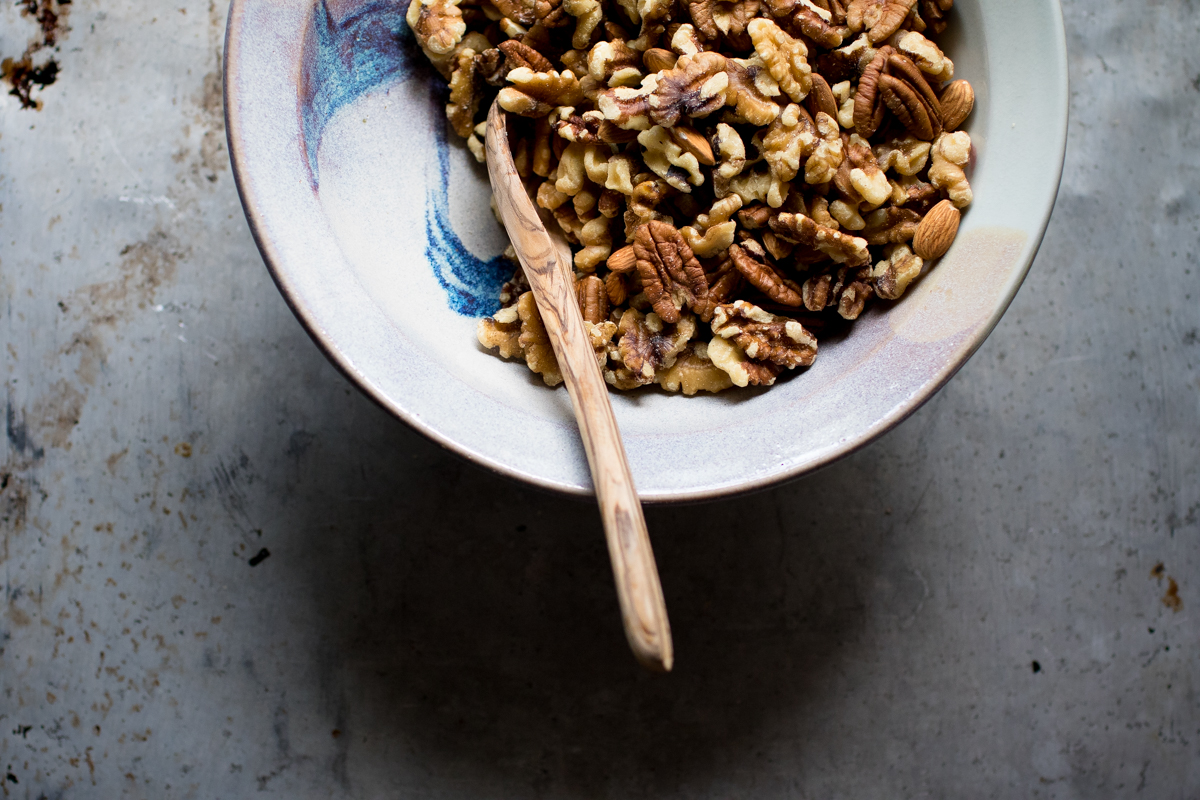 Rosemary Nuts [From Milk Bar Life]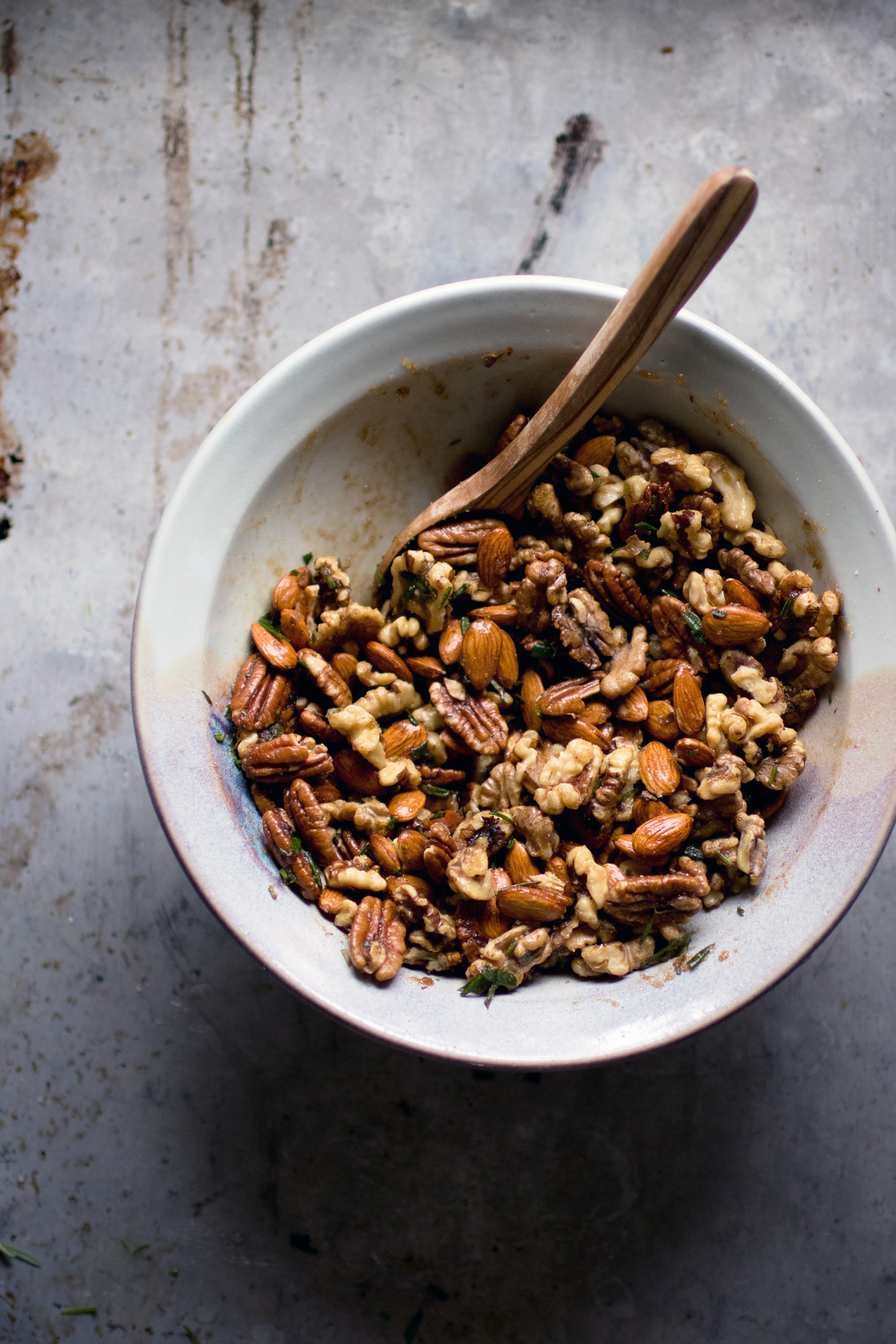 After two pretty unusual and extravagant recipes, I decided that whatever I was going to share with you this week was going to be super simple and accessible. Luckily for both of us, my copy of Milk Bar Life arrived in the mail the other day and Christina Tosi's comforting and simple recipes were the exact thing I was looking for.
I am going to start out by being completely honest with you all: besides receiving a box of compost cookies for Christmas, I had never really heard of or looked into Milk Bar. However, after receiving this book and becoming obsessed, it's obvious I've been living underneath a rock (also known as the Midwest). I don't own the first book (yet!) and decided to give this book a try after being intrigued by the cover and skimming through it at a local bookstore. I've now spent the last week watching Google Talks, The Mind of a Chef episodes, and Bon Appetite Youtube channels on anything Christina Tosi related. She is a total BA with her sincerely unique 'comfort food' style meets outrageous humor meets trendy NYC food scene; it's absolutely amazing.
The team at Milk Bar decided to create this 'life' themed book after always getting asked how they find inspiration and always replying with 'just through life'. It's a look into the 'life' of the people at milk bar through what they spend their time doing and how they eat while doing it. The book ranges from totally practical recipes (lemon bars, rosemary nuts, cinnamon buns) to outrageously inventive recipes (Miso Butterscotch Sundae, Kimcheeze-Its, Mangria) to downright silly combinations (Mac-N'-Cheese Pancakes, Tang Toast). I personally love the small odes to the Midwest (gooey cake, buckeyes, crockpot cakes) and that they managed to dedicate a whole chapter to cookies. This is the kind of book that makes me want to jump into my kitchen and find the most ridiculous ingredient to create a dish around; it's completely inspiring, engagingly humorous, and a book I will bake from over and over again.
These nuts are simple and addicting. I settled on this recipe because I'm about to head out on a 4 day road trip to Nashville, Tennessee and knew these nuts would be the perfect road snack. I love how versatile they are and imagine that it would be pretty easy to swap out other nuts and herbs to create just as delicious snacks. In the book, Christina recommends that you wait for the nuts to cool completely before digging in so the flavors meld together properly but I found they were delicious warm as well so don't feel too guilty if you can't wait to dig in!
Rosemary Nuts
Recipe from Milk Bar Life / Makes about 1 pound of nuts
1 pound raw unsalted nuts of your choice (I used pecans, walnuts, and almonds)
2 Tablespoons unsalted butter, melted
1/3 cup packed light brown sugar
3 Tablespoons chopped fresh rosemary
2 teaspoons kosher salt
Preheat oven to 350 degrees and line a baking sheet with parchment paper. Spread nuts evenly on the baking sheet and roast for 10 minutes or until fragrant and starting to brown. Transfer nuts to a bowl to let cool and set aside.
Mix the butter with the sugar, rosemary, and salt, pour over the warm nuts, and toss with a wooden spoon. Transfer the nuts back onto the baking sheet and let cool for at least 30 minutes. Serve at room temperature.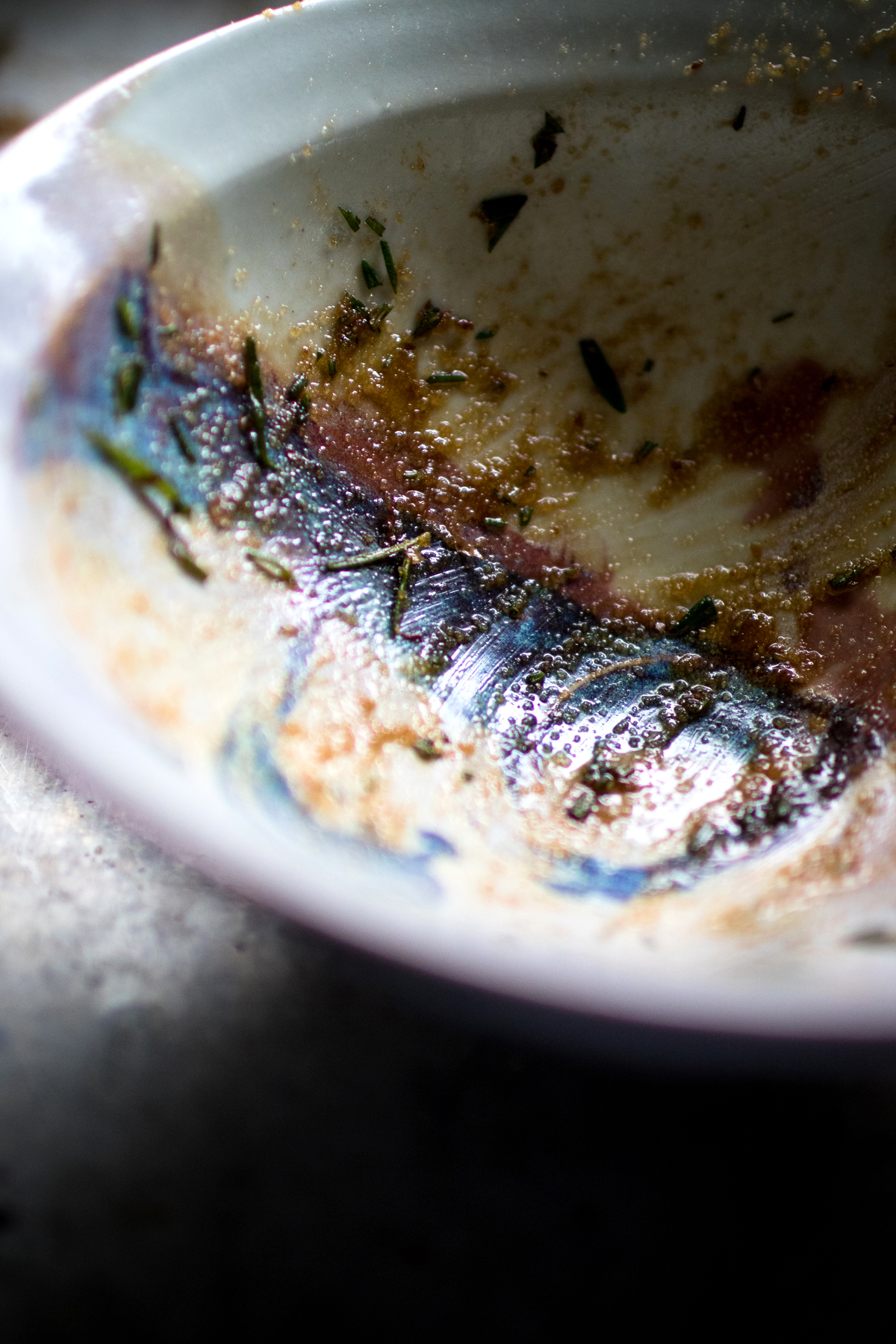 *DISCLAIMER: I received this book from Blogging for Books in exchange for an honest review.