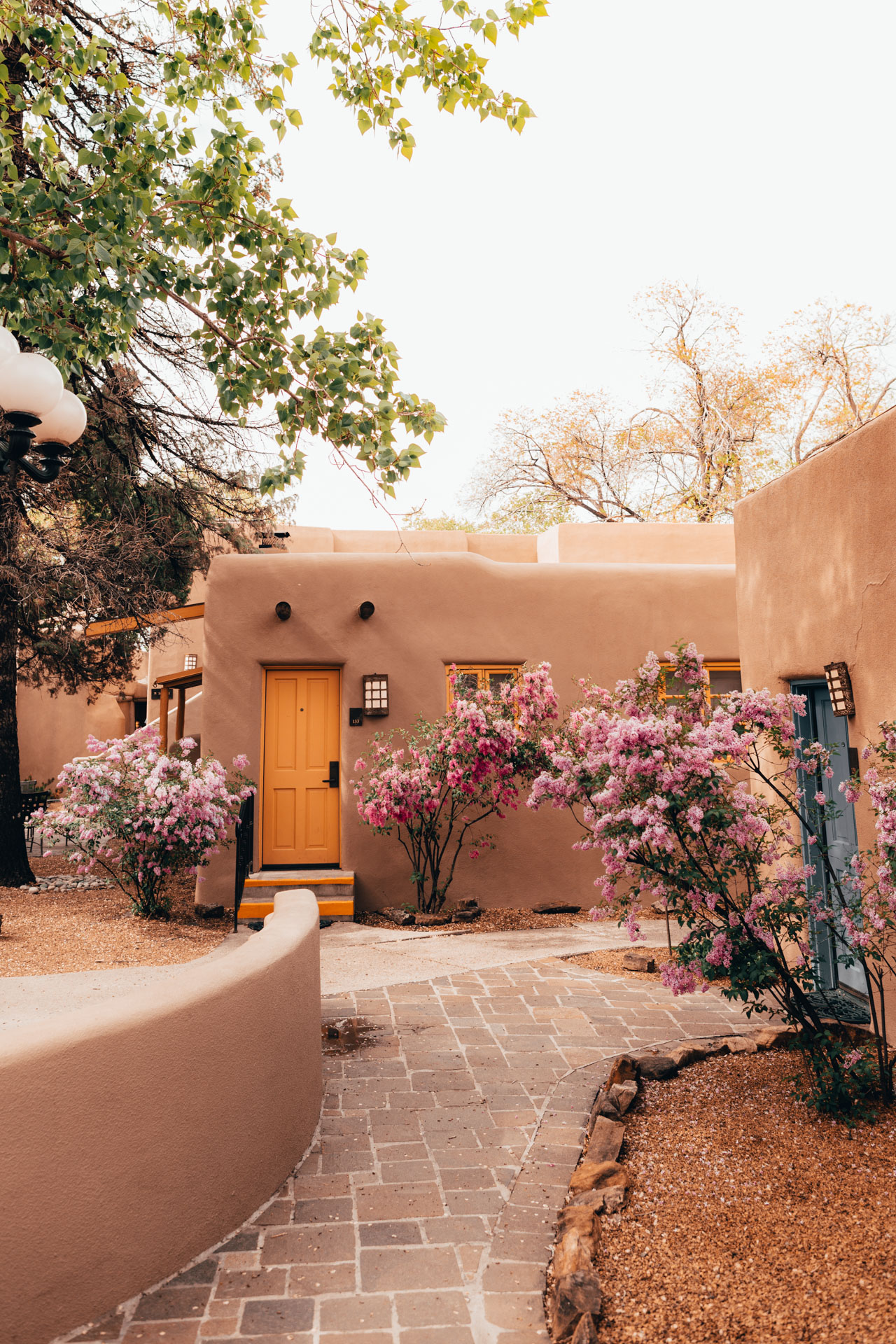 Santa Fe In One Day (Choose Your Own Adventure)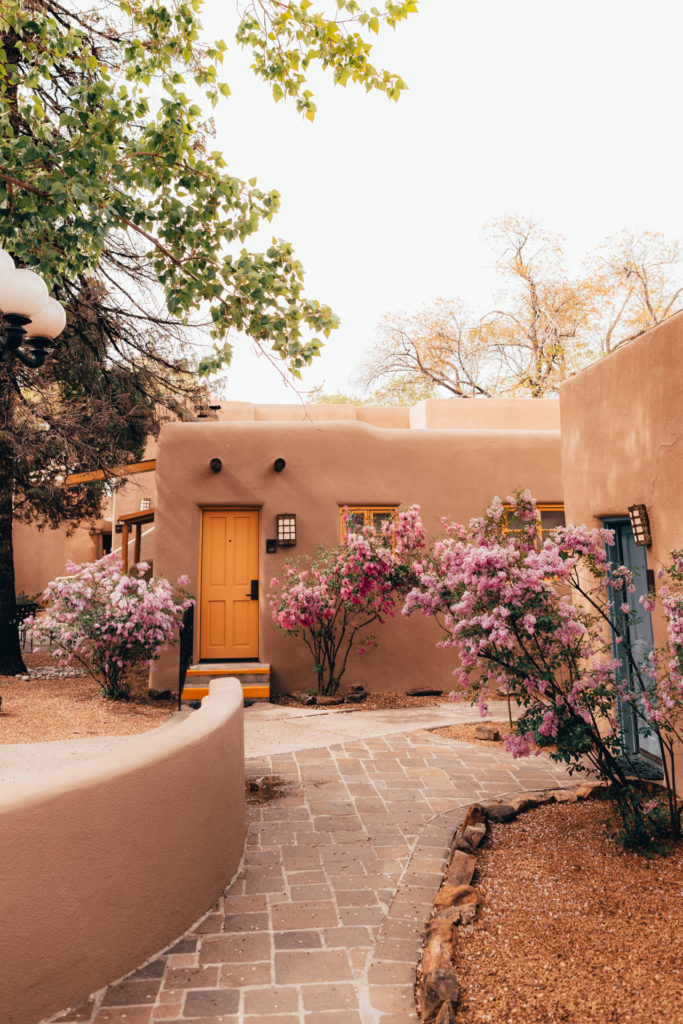 Are you excited to talk about exploring Santa Fe in one day today?! It's been a minute since I did an adventure post which is pretty ridiculous because I've been traveling a bunch lately (already been to Chicago, LA, Marco Island, Denver, and Santa Fe this year)! I'm a pretty obsessive traveler in that I get serious FOMO if I don't have an extensive list ahead of time of the best of the best places to eat/drink/see. This means that I can go a little overboard with my planning and have tons of documents with info about all the places I want to visit and a google map that outlines the best route to maximize my time while there.
Last week I visited Santa Fe for the first time ever and really loved it! Santa Fe has never been on my bucket list and we really only went because of a family reunion taking place there. And boy, am I so glad we did! Although we were only exploring Santa Fe in one day, I totally fell in love with it. My must-see / eat list was pretty extensive and I'm proud that we were able to get to at least half of it.
Since I'm not totally sure what you all are into, I ended up including both the places we were able to visit and also the places that I had on my bucket list based on suggestions from friends, family, and online folks. Although I titled this as Santa Fe In One Day, the list of places to visit would actually take a few days because I wanted to give you as much info as possible in a 'choose your own adventure' way. I made sure to mention specifically in the descriptions below if I didn't make it to a place as to not mislead you but I did want to include them in case you wanted to visit one place over another.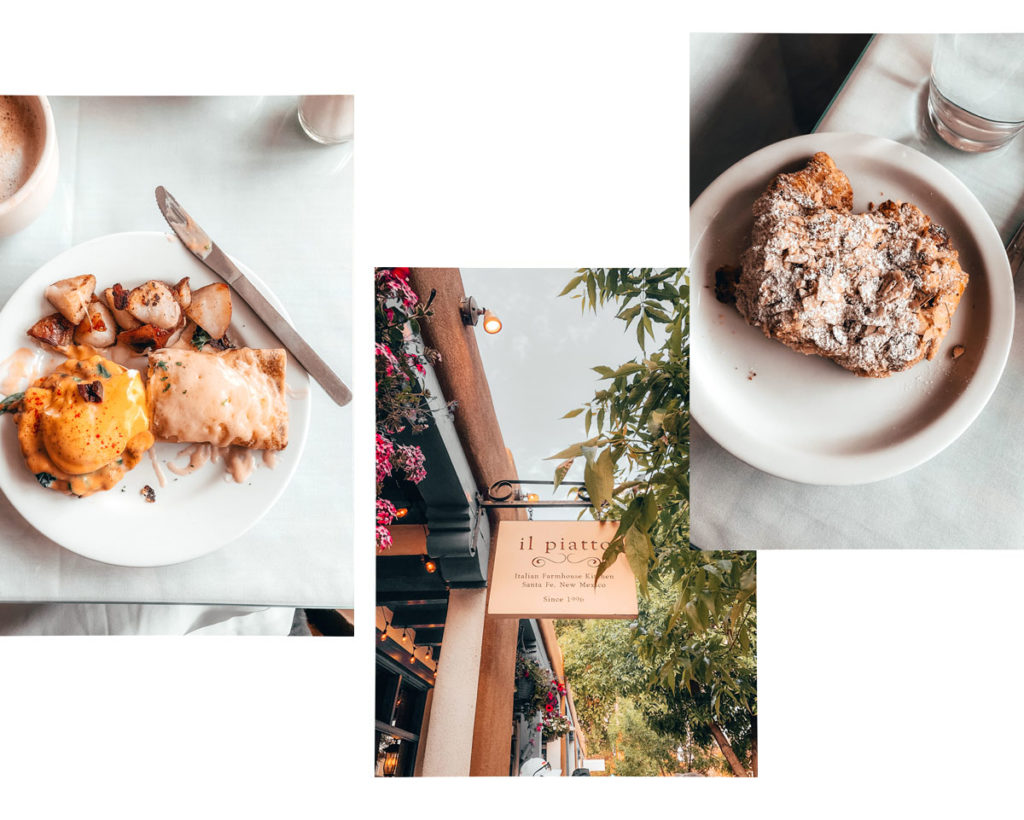 Morning: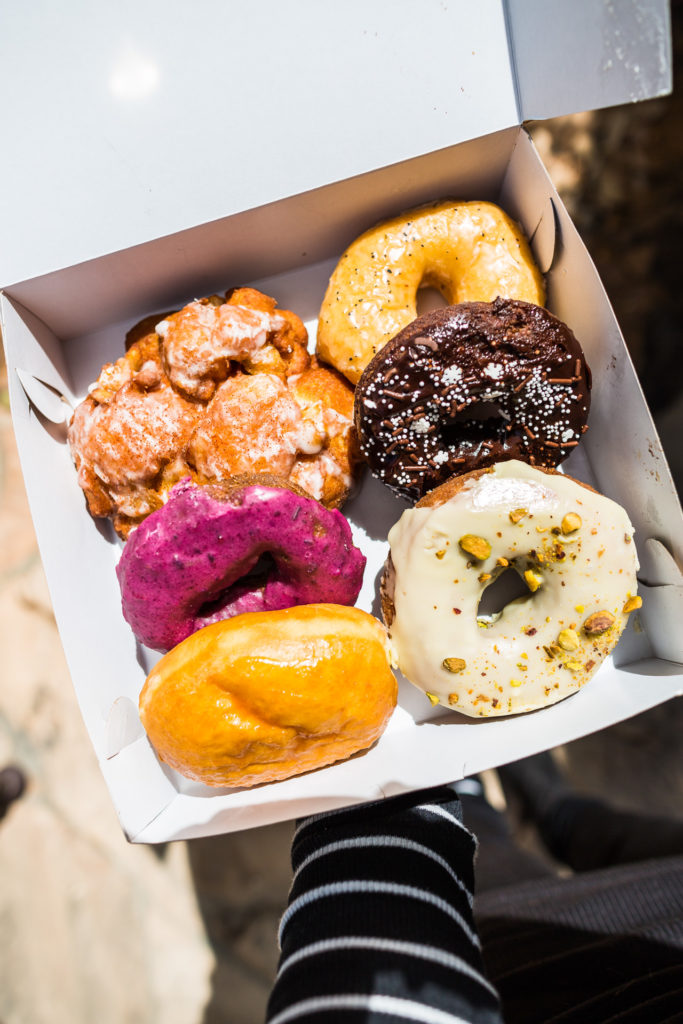 Afternoon:
The Shed – This place is a Santa Fe staple and for good reason. The enchiladas are a must (they have a veg one too!) but my favorite was the Green Chili Burrito which was just spicy enough and so so so delicious. They also have an extensive tequila menu for you to get crazy with because…why not? You are on vacay.
Downtown – I'd recommend blocking off some time to walk around downtown. There is a little something for everyone – architecture around the city is really fun to look at, there are a ton of little shops to go into along with lots of outdoor vendors around, and there is a good chance that if you are there on the weekend then there could be some sort of festival going on. When we were there, they had a really cool car show going on with decked out cars parked all over the downtown area. I'm not a car person but it was pretty cool. This is all to say that you could probably easily blow threw a few hours wandering around downtown if that is your things.
Kakawa Chocolate House – This place was recommended to me by several people but after 2 breakfasts and a lunch, I couldn't convince anyone in my group to do anymore food related activities. So, if you like chocolate, this seems like a good option for you.
Georgia O'Keeffe Museum – if the weather is gross or museums are more your thing, you could head to this museum instead of wandering downtown. I opted for the downtown option but some people in my group went to this museum and really enjoyed it.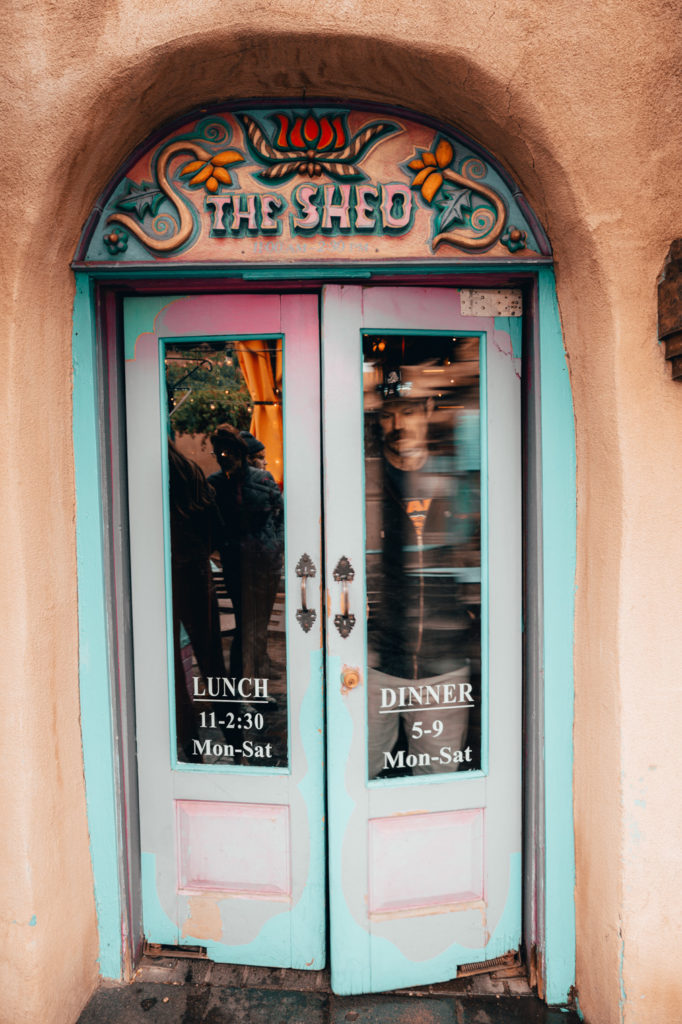 Evening:
Coyote Cafe – Another spot on my list that I didn't manage to get to BUT if you aren't tequiled out (guess I'm making up words now) from The Shedd, I heard they have Green Chili margaritas and you should probably try one.
Dinner options: Paper Dosa (Indian), Paloma (modern Tex Mex), or Il Piatto (Italian). Santa Fe in one day means having to make hard decisions when it comes to the perfect restaurant and these were the top 3 that I chose from. My group opted for Italian but I really wanted to try the Indian place. Ah well – just going to have to go back!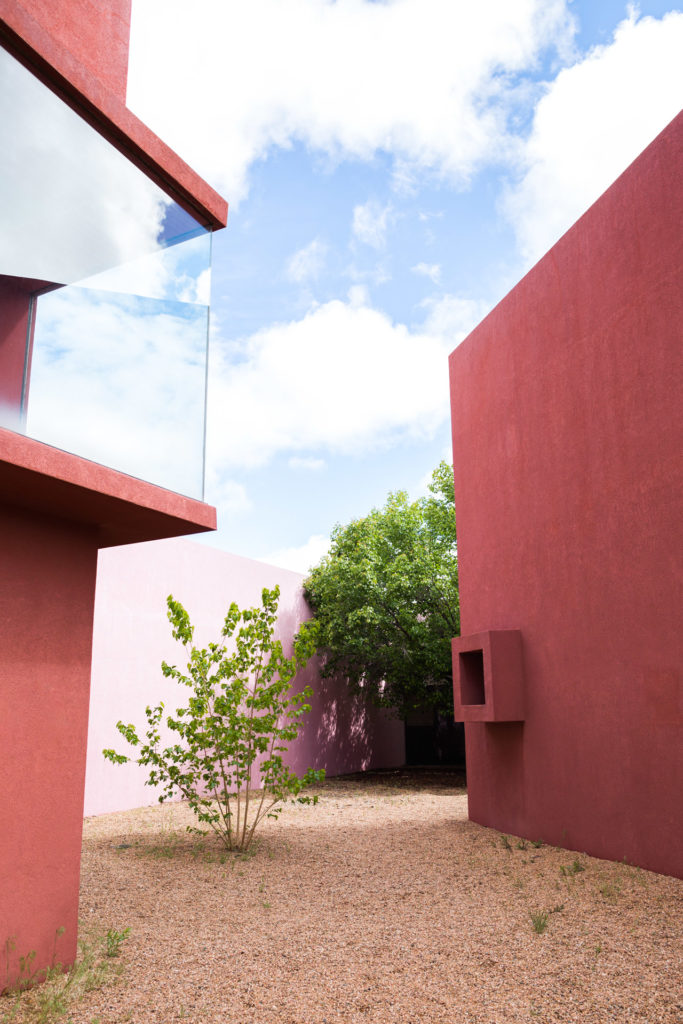 We stayed at La Posada de Santa Fe which was a great location to walk downtown from and the hotel itself was really nice. I've also heard good things about El Rey Court but we decided against staying there since it's on a major road and a bit hard to walk to places from.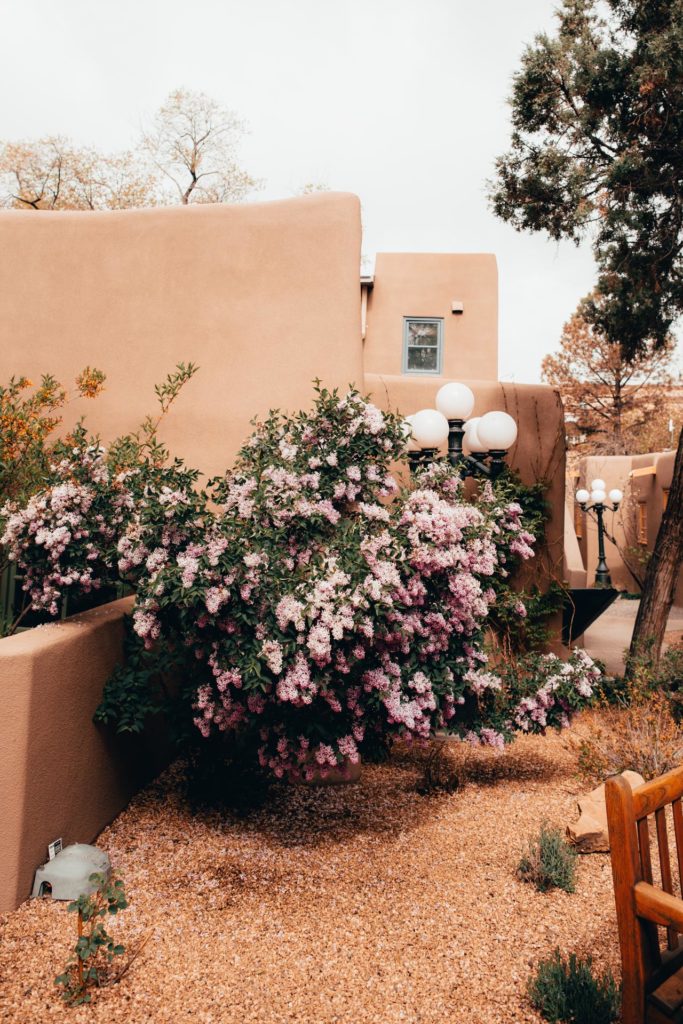 Have you been to Santa Fe before and what are some of your favorite places that I didn't cover? Do you think you could enjoy Santa Fe in one day or would you need more time? Based on this list, it's pretty obvious that you should probably spend at least a weekend there if you can! I'm already itching to go back to check out all the places I wasn't able to cover in 24 hours.