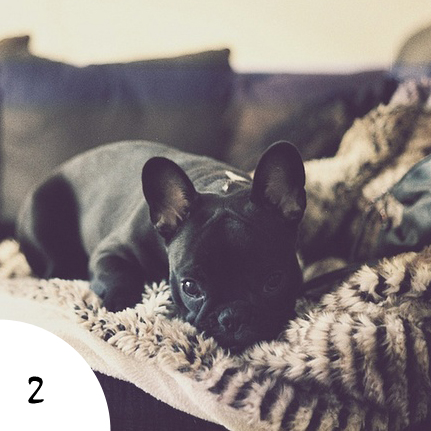 Searchable Saturdays
1. LEARNING /// I've been knee deep in researching home cleaners this week. It's for an article I'm working on for Chickpea Magazine. I've always loved house plants but am now official convinced they are the answer to all my health problems [ exaggeration ]. More on this in the coming weeks…
2. LUSTING /// Our landlord finally [ kind of ] agreed to us getting a second dog. We love love love our boxer puppy but he definitely has a lot of energy and needs a playmate. I have my eyes set on a French Bulldog….
3. CRAVING /// Have you ever seen vegetables look so beautiful? I am blown away at the thought of how delicious this gorgeous stack of Lemon-Rosemary flavored veggies probably are. And lay them over some lentils? Oh goodness – irresistible.
4. ADVENTURING /// We are heading down south to Nashville, TN for the weekend. I am sooo excited about this over due trip because I spent several summers living there and cannot wait to go back after 2 years. Nashville has always brought me a sense of excitement and hope. I guess it's a place that I spent a lot of time "finding myself" and really enjoy the comfort of knowing it's always there if I ever need inspiration.
Well, I hope everyone has a wonderful weekend! I'm off to do some exploring in warmer parts of the country!