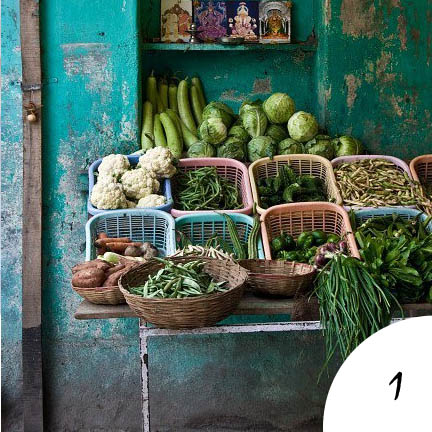 Searchable Saturdays
1. LOVING /// Tomorrow marks the first outdoor Farmer's Market of the year here in Bloomington. I am sure there won't be much produce yet but lots of delicious local food, plants, and live music. The first market is what I always consider marks that Spring is officially here.
2. CREATING /// Baker Bettie is hosting her annual Cookie Wars. I was the winner last year (woooo!) with my Hazelnut Shortbread Cookies with Mascarpone Frosting and can't wait to enter again! If you are looking for some inspiration, check out her post about previous cookie recipes here and don't forget to enter by May 1st!
3. GROWING /// My seeds are sprouting! There is nothing more rewarding than growing your own food from seed. I decided to invest all of my money that usually goes towards our CSA into our garden. Pretty risky but that means we can not fail! Hope on over to Fox In The Pine's blog to see her method for starting seeds!
4. EXPLORING /// We originally had a Southwestern road trip planned for the beginning of May. However, the time snuck up on us so we are pushing our big summer trip back to September. That means more time to plan (maybe even go somewhere new instead? Yellowstone? Montreal? San Fran?) and more small trips between. I'm thinking next 3 day weekend we are going to head to the Smoky Mountains.
Hope everyone has some wonderful weekend plans and gets outside to enjoy this spring weather.