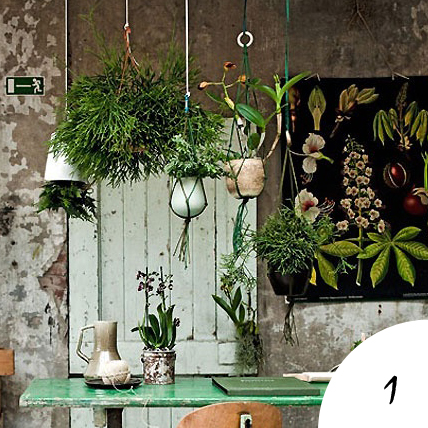 Searchable Saturdays
Hello Weekend! The sun shining outside is tricking me into thinking it's warmer than 20 degrees out. Oh spring – where are you??! Ah well. Here are some inspirational links from the week..
1. CRAVING /// I am starting to feel the spring cleaning urge coming on but refuse to do anything until it's warm enough to open my windows and let the fresh air in. More than cleaning, I am looking forward to 'freshening' up the look of our house. I have thoughts of new wall artwork, more more more hanging plants, and new rugs.
2. INSPIRATION /// Most of my food inspiration came from looking at menus last week when we were traveling. It's wonderful to see what crazy combinations restaurants have come up with. Since I've been back from Florida, I've been scoping the internet looking up menus from all over the world. This picture is of a place in Seattle called Hot Cakes Molten Chocolate Cakery. There menu is a mouthwatering list of boozy shakes, chocolate cakes, and seasonal items.
3. CREATING /// Even though it's still super cold here, I am hoping to start planning my seeds indoors this weekend. In addition to my usual herb and vegetable seeds, I am planning to try growing ginger and potatoes from already grown produce. Why not? I'm still rather new to gardening so I plan to do lots of experimenting this time around.
4. LUSTING /// I've fallen head over heels for the blog My New Roots. Every recipe sounds so refreshing and delicious, I cannot wait to cook my way through her website!