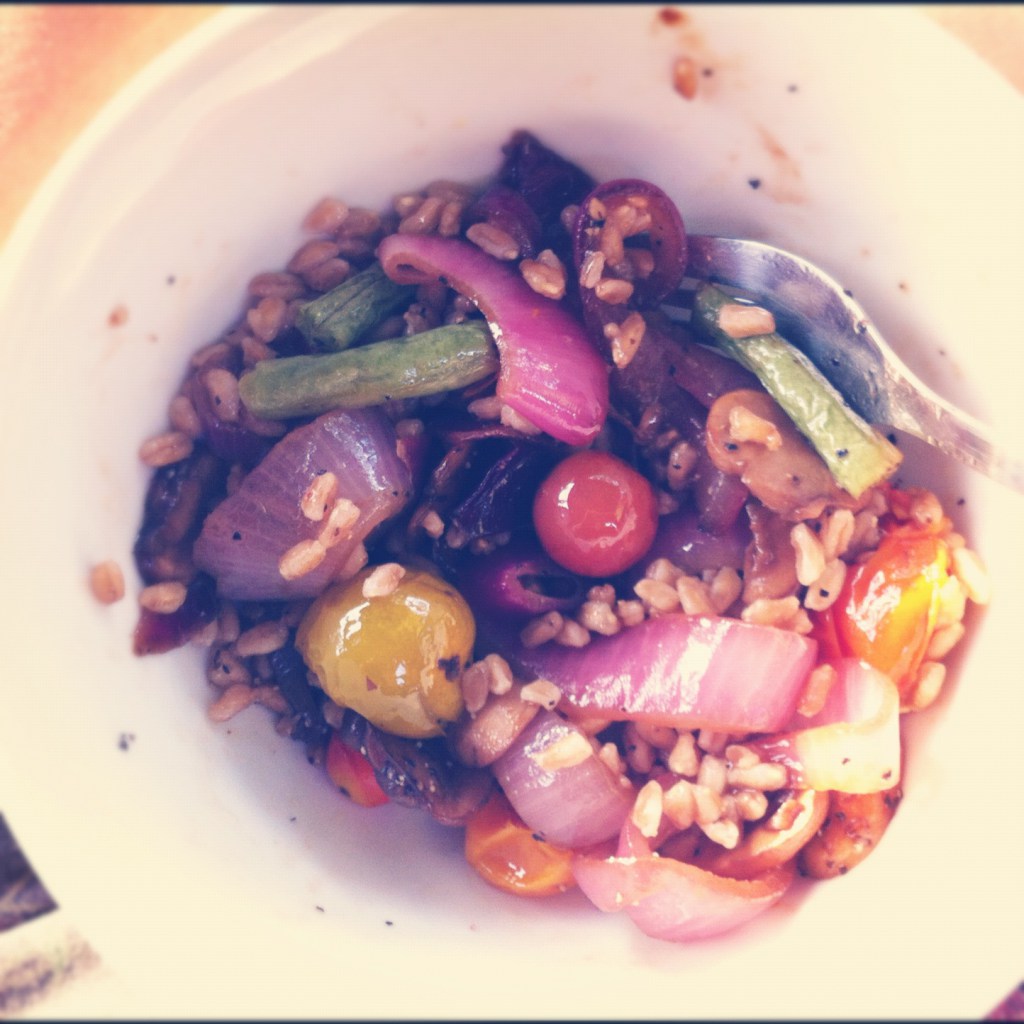 Searchable Saturdays
Farro Salad with Roasted Veggies (recipe coming soon!)
Heyyya Heyyya Heyya! Hope everyone is having a fantastic weekend. Here are a few things that inspired VV this week:
1. Funkytime magazine came out with their online summer edition! So inspiring! I want to make the sharpie lamp shade.
2. I have so so so so so so so much eggplant in my house right now. We got bucket loads in our CSA box this week so be prepared for lots of eggplant recipes and let me know if you have one you think I'd like. I am thinking these BBQ Eggplant tacos with Peach-Lime Salsa are a must.
3. VV turning 1! I know that is totally lame that I am doing a shout out to myself but it's super inspiring to know that I've made it a year and am going stronger than ever!
4. Wyatt bought me a donut pan for an early birthday gift. Where to even begin? Maybe here or here??
5. Fastest friendship bracelets ever? Might have to make some of these at the lake this weekend!
6. I've been saving up all my veggie scraps all summer (if only you could see the mess that is my freezer!) to make vegetable stock out of them come fall. Here is a great list of veggies to save and ones to avoid.
7. I live in an old musky house so if we leave the windows closed for too long it kind of gets a stale smell. Very excited to try this scent when we are lying around the house this fall (maybe add some cinnamon to make it more fallish)!
8. Speaking of fall….I'm glad to find out that I don't have to ditch sangria come September because of delicious apple and cinnamon recipes like this.
9. And finally…before I wish summer away completely, I need to make these cherry chocolate floats!
Oh and PS- here is an adorable instagram (find me- shellywest) picture of Tuko's dog family.