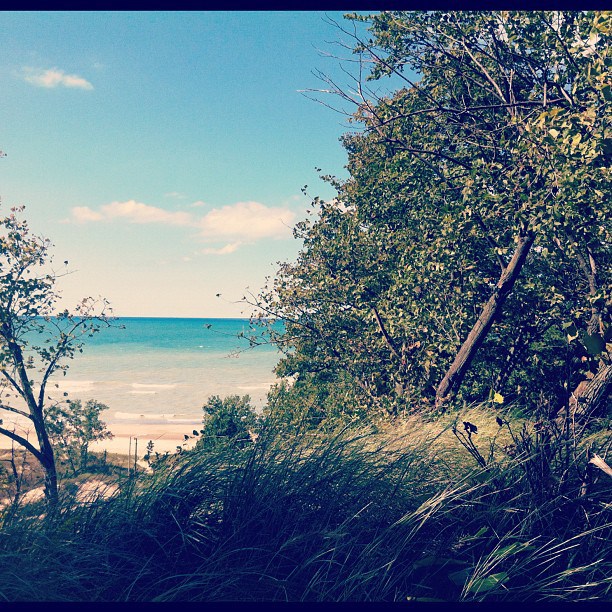 Searchable Saturdays

photo from our camping trip last weekend at Lake Michigan
And here are a few of my favorite web links from this week…
1. I have been doing the yoga journal fitness challenge and it has been a great motivator! It's pushed me to wake up early every morning and do one of their work out videos (which gets sent right to your email!).
2. My friend, Kristin, and I have been doing weekly craft nights which as been a nice way to push each other to actually do all the DIYs we swoon over. This week, we tackled how to make billy buds…so simple and they look awesome in my vintage vase!
3. Brown Butter Espresso Chip Muffins…what more do I need to say?
4. Harvard is doing a series on famous chefs and the science behind food. I bring this up because they post videos online for you to watch the lectures! How cool is that?
5. A great tutorial on how to properly frost a scallop cake!
6. I am a total photoshop nut and love using actions as shortcuts. Have you seen the 70s action that pioneer woman has up for free download? LOVE LOVE LOVE.
7. Been doing research on vegan cooking shows lately and came across this adorable show called Save the Kales! Highly recommend
Well, hope everyone enjoys their weekend and is whipping up some delicious fresh tomato dishes before the season is over!