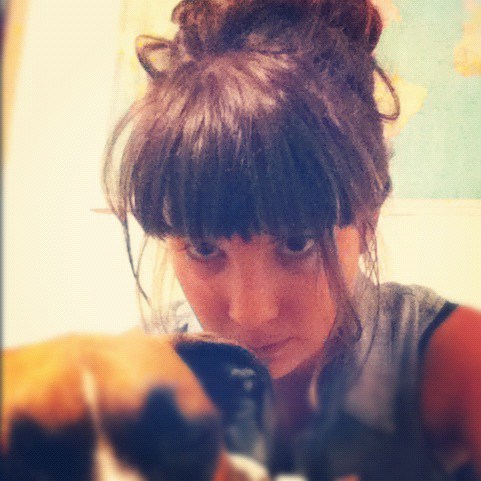 Searchable Saturdays
Insta-portrait with Tuko. Yes, that is right, I am the most annoying dog owner ever and always want to take pictures with Taco/Teekee when he is sound asleep (I can't help it! That is when he is the cutest!)
And here are a few inspirations that I came across this week….
1. As anyone who has read my blog this summer knows, I have been crazy about coming up with cocktail concoctions so this little tutorial was incredibly informative! And… beautiful photos never hurt!
2. I've never made a cheese plate before but these pictures are sure as hell making me want to….
3. Tomorrow is a national free museum day which reminded me that I really would like to go to the Indianapolis Museum of Art and the St. Louis City Museum before it gets too cold. AND, my friend just informed me of an awesome Mid-Century Museum nearby that we must check out. Museums on my fall to-do list? I think so.
4. I don't really talk much about music on VV which is weird…since my day job does consist of working for 25 independent indie-rock labels…anyhow, this is a video from Moon Duo that is too awesome not to share.
5. I'm obsessed with trying to improve my photography skills and here are a few tutorials that I was super into this week: The Language of Photography and Get That Blurry Background
6. Oh! We hosted our first 'Horror Thursdays' move night this week and I made Joy The Baker's giant skillet cookie for it. It. was. so. delicious!
Okay, well it's too nice out to be on my computer right now. Hope everyone has a wonderful weekend and enjoys a lovely lunch picnic today!