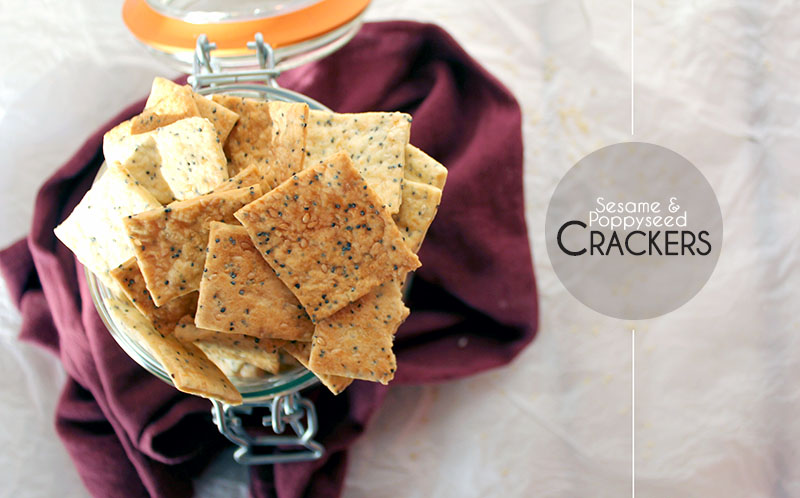 Sesame & Poppyseed Crackers
…And it's over. All the planning, cooking, over-eating, and family time is done. Now…time for a detox. Haha, Just kidding! Time to start planning for December holidays!
These crackers are awesome with some homemade hummus (sweet potato hummus recipe to follow soon!), baba ganoush or with that leftover brie from Thanksgiving (who are we kidding…who ever has leftover brie?!).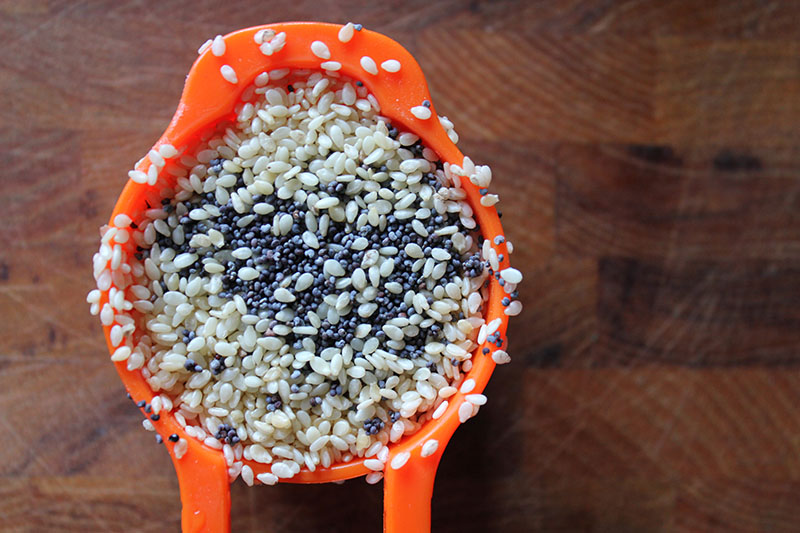 Anyhow, these make several dozen so plan to serve them at a holiday party (Ugly Sweater party, anyone?) or nibble away at them slowly as long as they are stored in an airtight container for up to two weeks. Easy, right?
Also, feel free to get creative with the seed combinations. I used Sesame and Poppy because that is what I had on hand but feel free to use all sesame or flaxseed or sunflower…whatever you are feeling!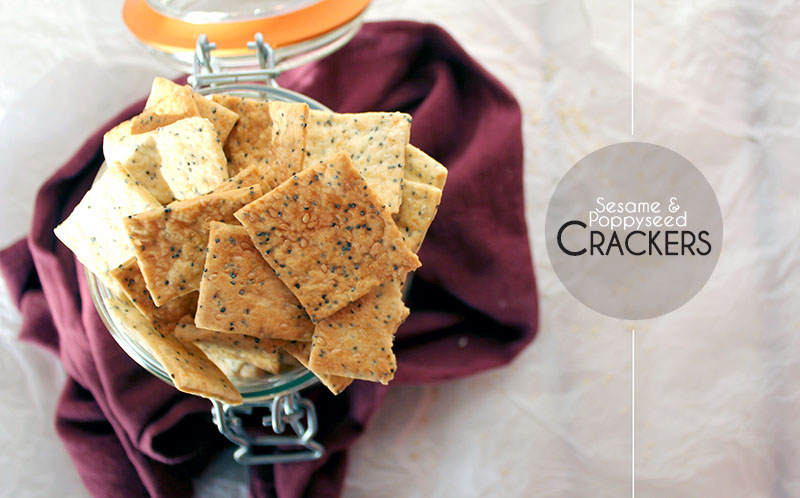 Sesame & Poppyseed Crackers
2 cups all purpose flour
1/8 cup poppy seeds
1/8 cup sesame seeds
2 teaspoons baking powder
1 teaspoon salt
1/2 cup water
1/4 cup olive oil
Preheat oven to 375 degrees and lightly grease a baking sheet.
Combine the flour, seeds, baking powder, and salt in a large mixing bowl. Make a well in the center of the dry ingredients and add the water and olive oil. Fold dry ingredient into wet until combined (don't overmix or it'll become tough!)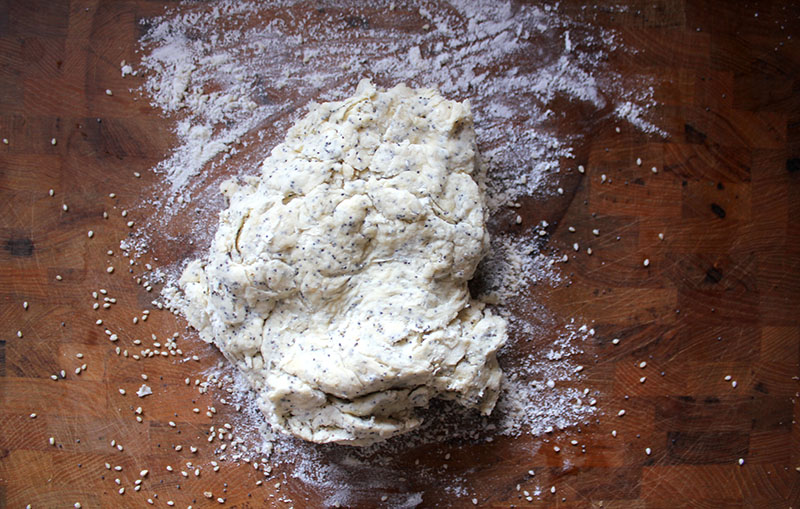 Roll out in sections (I divided my dough into 4 parts) using either a rolling pin or your pasta maker. If using rolling pin, I would just roll as thin as possible or until desired thickness. Cut squares out of the dough using a cookie cutter and move prepared squares to the baking sheets.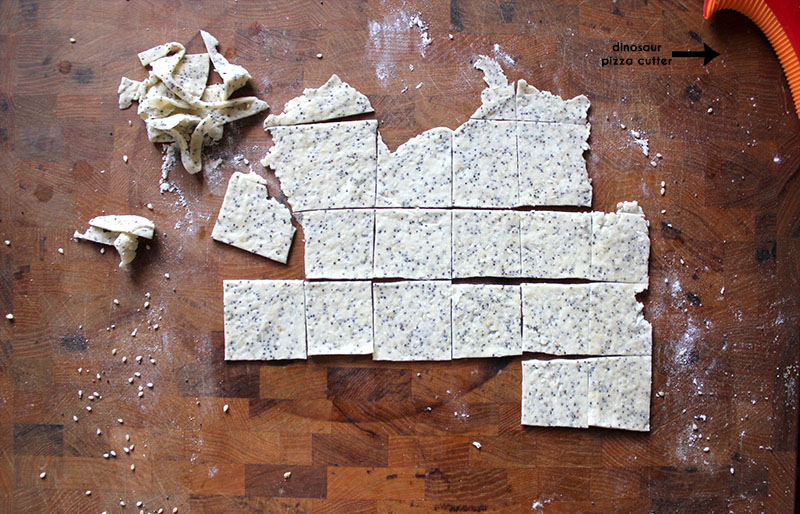 Working in batches, cook for 12 minutes or until browned and crisp. As this round is baking, prepare more crackers with the rest of your dough. Repeat until all the dough has been prepared and cooked.
Let cool completely, serve with dips, or transfer to an airtight container for up to two weeks.