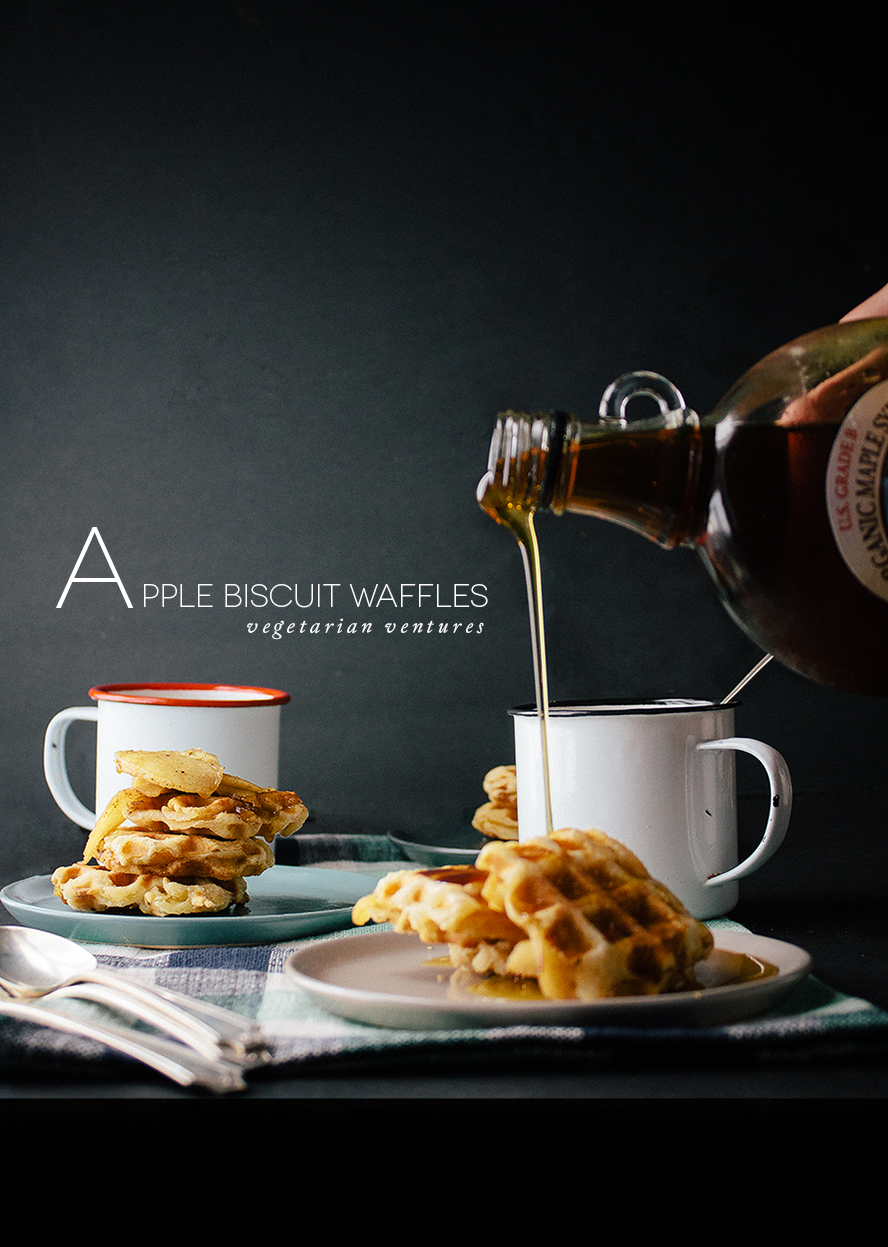 Spiced Apple Biscuit Waffles For Popover + Driftless Issue 2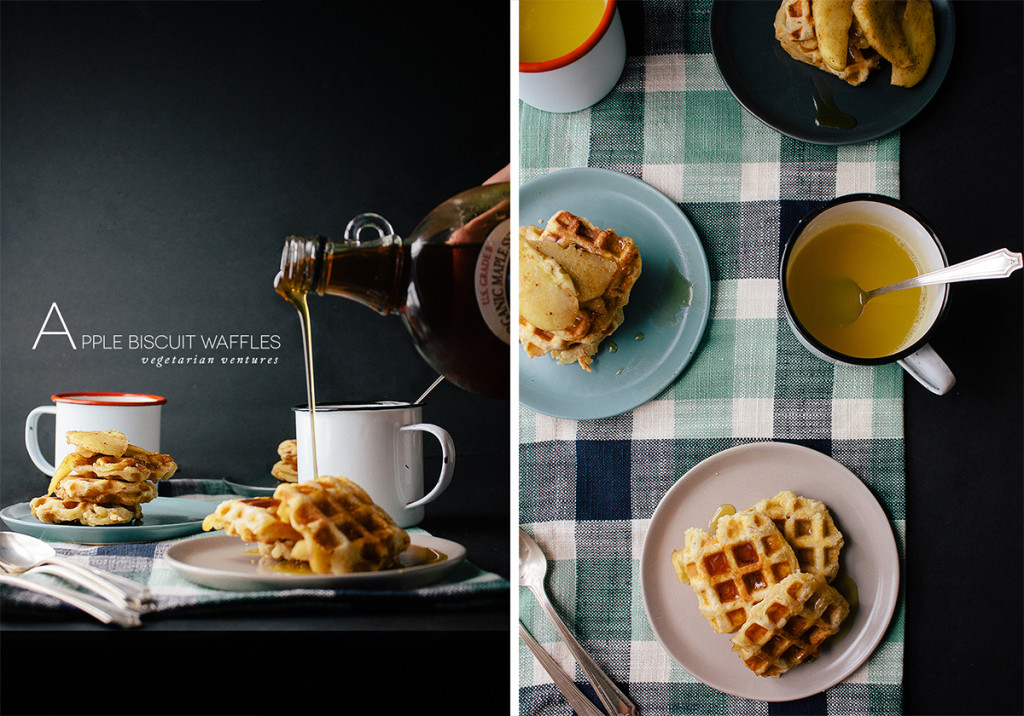 I am interrupting my usual weekend-only posting to stop in and chat really quick about two exciting VV related topics going on outside the blog. The first note is that I did a guest recipe post over on Popover last week. The recipe is for Spiced Apple Biscuit Waffles (so fall) and a little story behind apple picking. For this recipe, imagine spiced apple slices wedged in between melt-in-your-mouth flaky biscuits that are crisped perfectly in a waffle iron. Are you imagining that? Yeah – pretty amazing, huh? I promise you won't be disappointed.
Popover is an up and coming lifestyle blog that I highly recommend you check out if you aren't already following along. The creators behind it obviously have a really great eye and I'm excited to watch it grow. My favorite posts so far have been this one, this one, and this one if you are looking for a place to start on the site.
____________________
The other topic I wanted to bring up is that Issue 2 of Driftless Magazine is finally done! If you are fairly new around here then you may not have heard me mention this magazine before (recap can be found here and here) but it's basically my other half these days (VV being my first love, of course).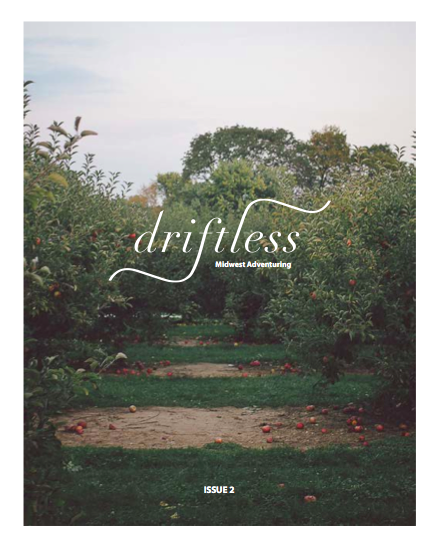 Driftless is an ad-free, independent magazine about Midwest adventuring. It's pretty insane how much this magazine has grown since bringing the idea of it up to you all back in January. I feel a duty to keep you filled in since we began this together but I only wish you could see all the insanely time consuming hard work that has gone into it behind the scenes! We are so proud of what has come from that hardwork and I couldn't be more excited for an issue than I am for Issue 2. Issue 1 was great (like really really great) but it took us six months to make it and I was feeling pretty burnt out at the end after staring at the same content for that long. Issue 2 also is close to my heart because I actually contributed to this one instead of just helping arrange the whole thing (woot woot! That is right – VV makes an appearance for several recipes this time around!).
We announced issue 2 on October 1st and will begin mailing it out to people this coming Monday (eee!). This issue is all about the fall and winter months in Midwest America and does a gradual transition from the beginning of fall (apple picking, hiking amongst the changing leaves) to the deepest depths of winter (holiday dessert recipes, cabin celebrations). You can pre-order it now (AND get free shipping until next Wednesday, October 15th). Here is a preview:

Lastly, I am SO excited to announce that we'll be having a Driftless Magazine booth at both the Chicago Renegade Fair and the Indianapolis INDIEana Handicraft Exchange the first week in December. If you live in either area and think you might be adventuring to one of these two events, let me know so we can meet up! I'd love to chat all things independent magazines, vegan baking, indie-rock, and the likes.
Okay – those were my excited plugins for the day. I'll be back this weekend with a new recipe for you all.