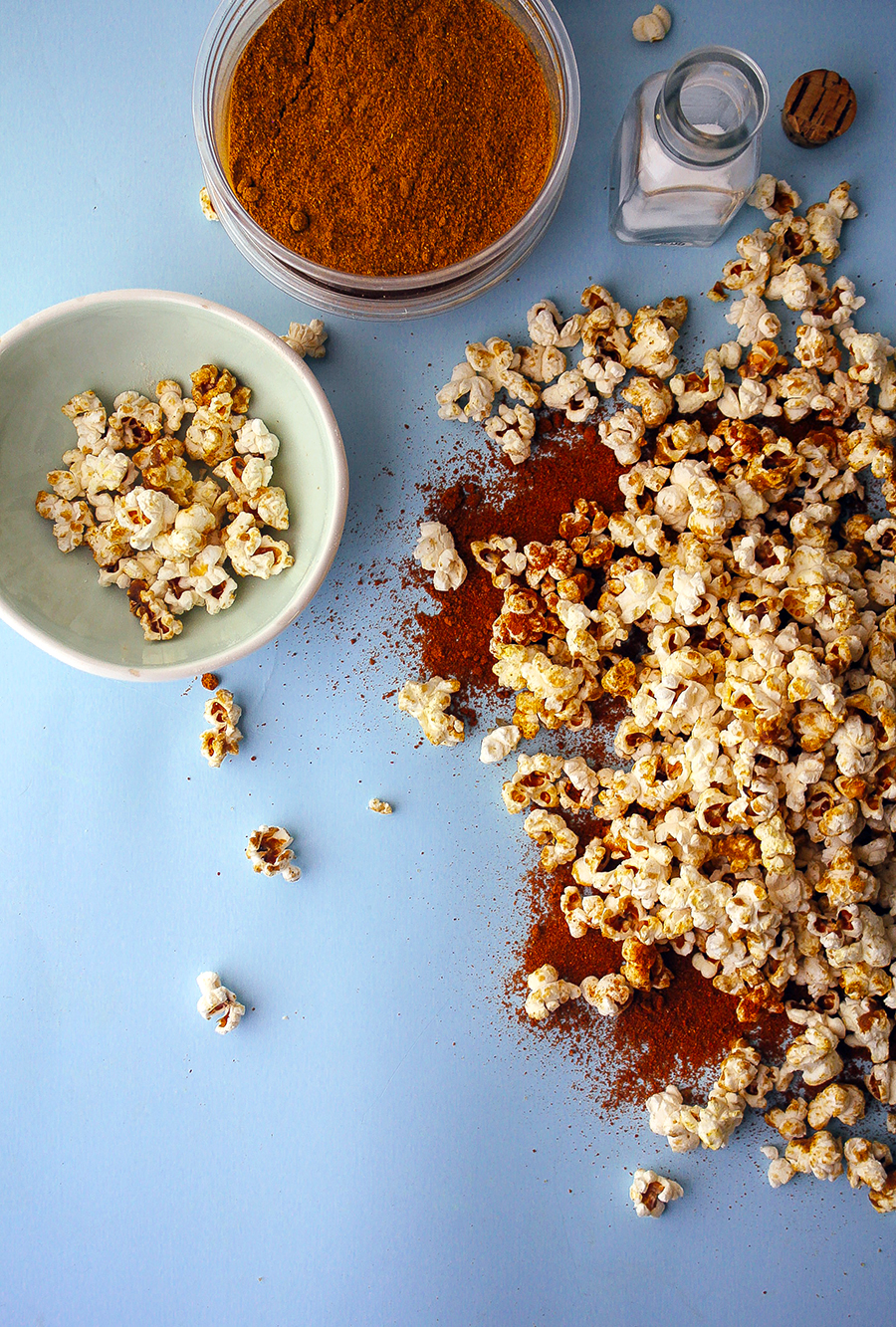 Sweet & Salty Curry Molasses Popcorn
In a hurry? Click here to JUMP TO RECIPE!
This Sweet & Salty Curry Molasses Popcorn is the perfect healthy snack for your next movie night.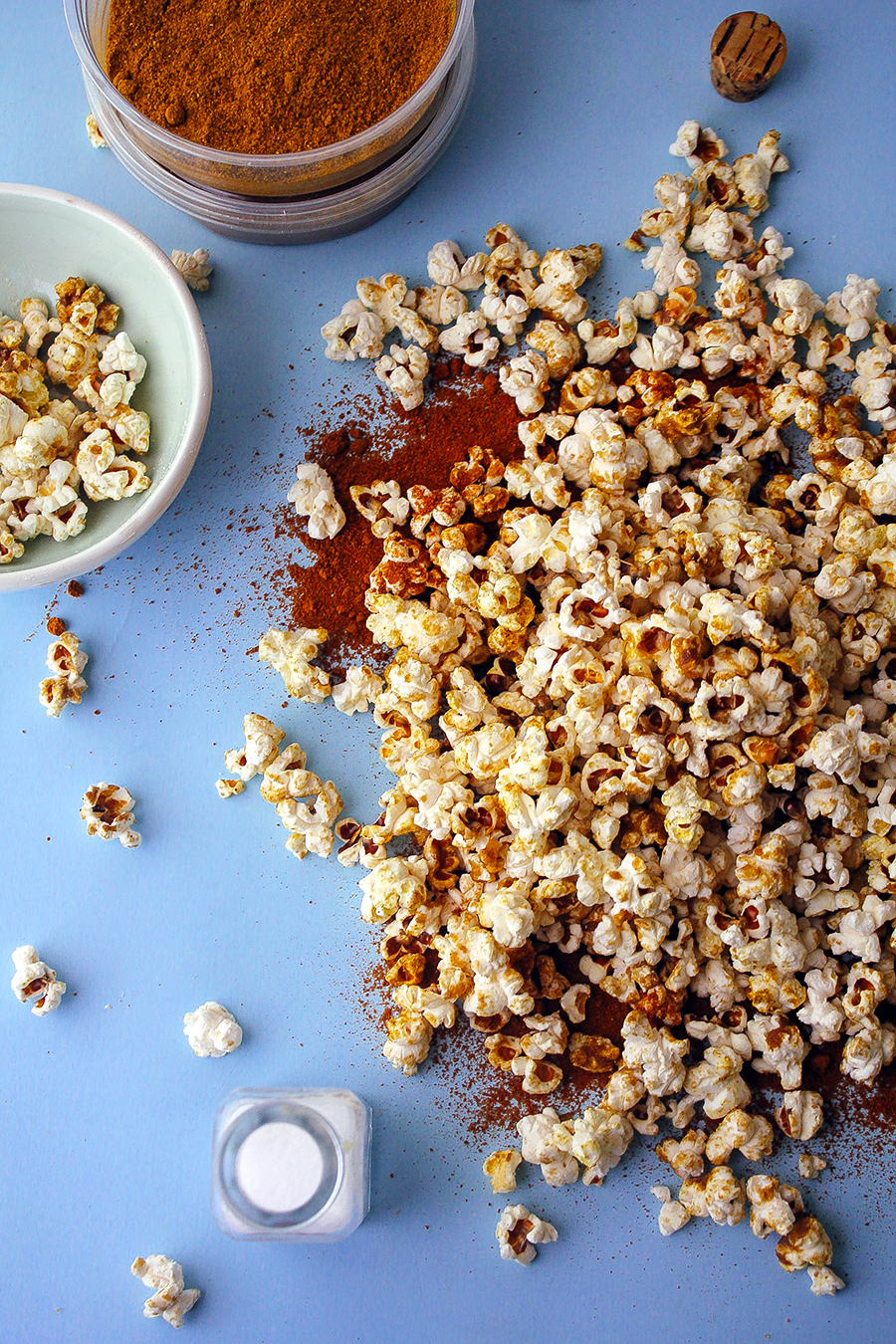 I was hoping to post this recipe yesterday for you all to make on your lazy Sunday but that seems to have not happened. So now we are just going to have to eat popcorn for breakfast. Or as an afternoon snack (that's a really good idea! Why don't I do that more often?). And if we don't have time for that, then we'll just have to have a lazy Monday night movie and popcorn session. Okayyy? Okay.
In the cool weeks of October, we host weekly bonfire and horror movie nights at our place. Being a baker, my favorite part about hosting is having delicious snacks and drinks whipped up for everyone to enjoy. Although I wish I had hours and hours to spend making pies and sangria, we host the movie nights on Wednesday so I work all day. That means I have about 45 minutes to clean and get everything in order before our guests come over. Although I sometimes plan ahead and whip up a Pumpkin Pie or caramel corn the night before, I usually am scrambling the day of. And that is how this popcorn recipe was invented. Using what I had on hand, I wanted to have a big bowl of unique and delicious popcorn to create more of a movie atmosphere. The best part (in addition to it being absolutely delicious) is you can whip this up in 10 minutes and then still have plenty of time to get to tidying up the house.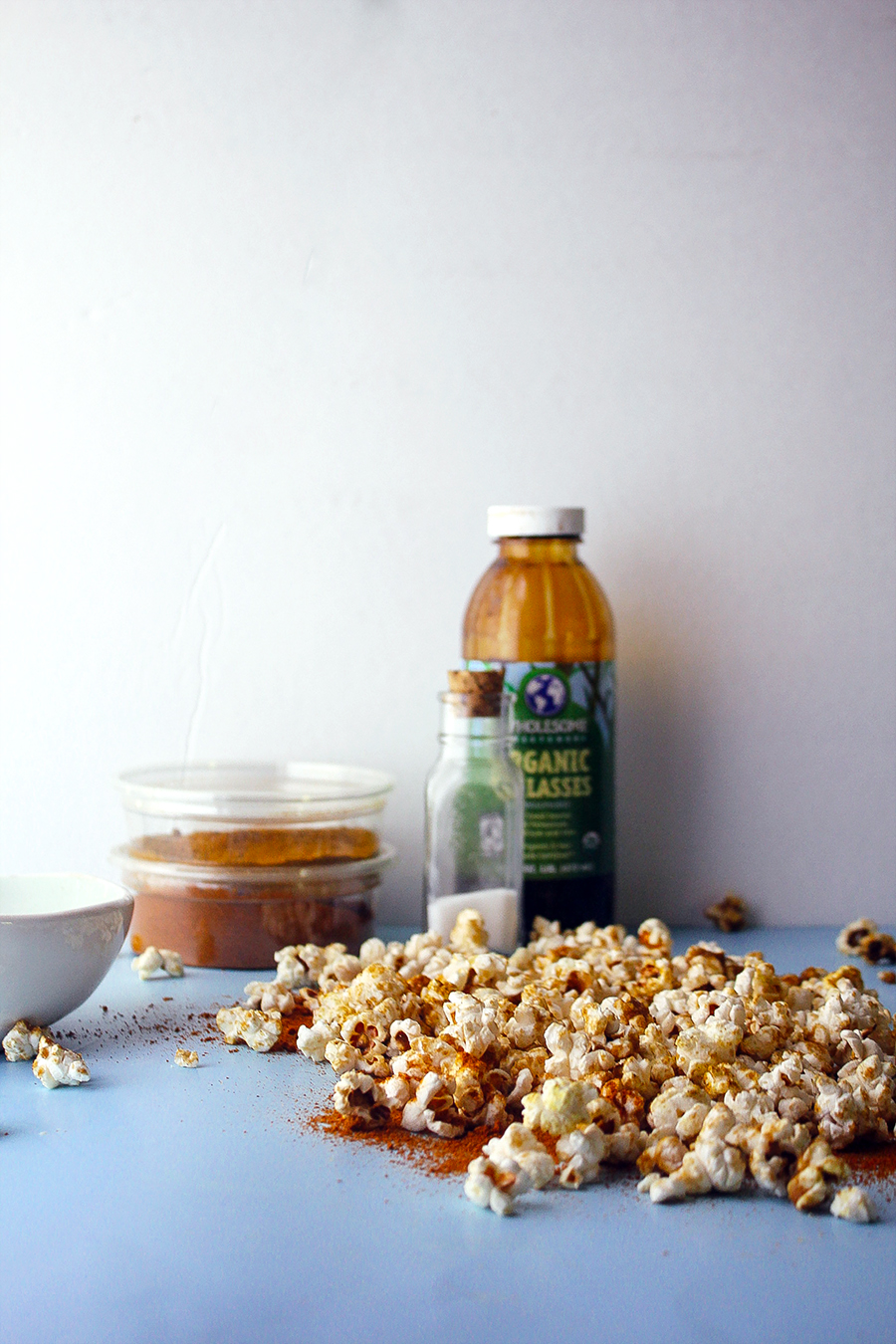 I know what you are thinking: two molasses recipes in a row? And they aren't even holiday cookies she's posting about? Has she lost her mind? Nope. I've been on a molasses kick and am determined to incorporate it into more than just one month of my life. There is something so nostalgic and wonderful about opening up the molasses and taking a big wiff of the overwhelmingly sweet syrup. Maybe its the smell of Christmas… but it doesn't have to be. Instead of having that smell fill our head with memories of cookies, let's also have memories of pumpkin pie, popcorn, and delicious cocktails pop up.
Lastly, feel free to use mild or hot curry powder depending on your taste buds. This recipe is all about playing with sweet and salty. After taking your first bite, you'll immediately taste the sweet molasses melt the popcorn on your tongue and then get a tint of spicy aftertaste. This, of course, leaves your tastebuds in awe and wanting more. And more. And more.
Sweet & Salty Curry Molasses Popcorn recipe below: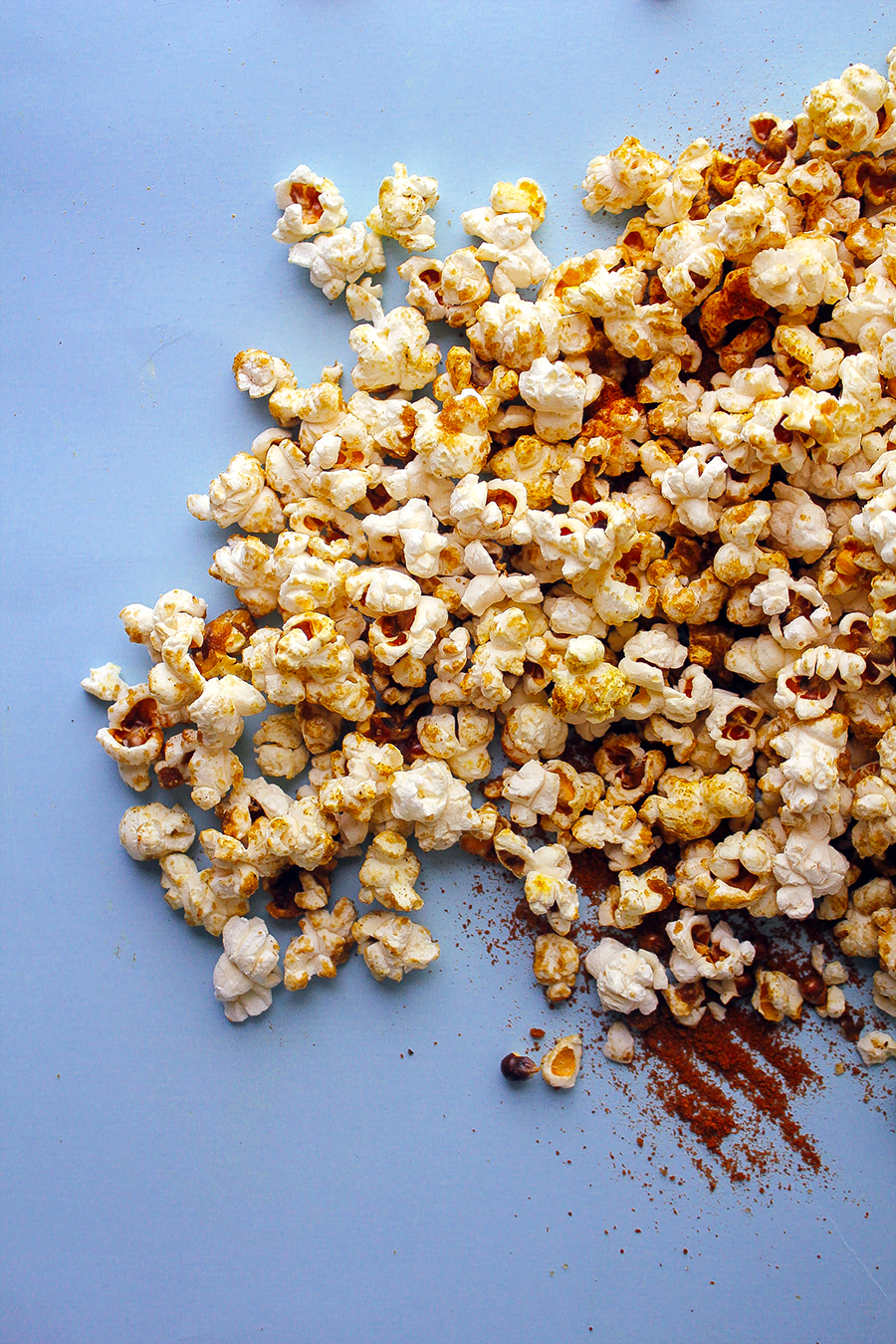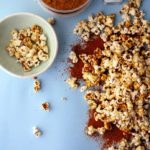 Sweet & Salty Curry Molasses Popcorn
Ingredients
3

Tablespoons

peanut or coconut oil

1/2

cup

popcorn kernels

2

Tablespoons

butter

(use Earth balance to make vegan)

2

Tablespoon

sugar

1

Tablespoon

molasses

1 1/2

teaspoons

curry powder

Salt
Instructions
Place oil in a very large and deep stock pot and turn heat to medium. Place two kernels in the pan and cover. Once the two kernels pop, add in the rest of the kernels and shake the pot (it helps to hold the lid with one hand and a handle with the other) until the popping subsides (about 5 to 7 minutes). It's important to shake the popcorn frequently because it keeps the popcorn from getting stuck to the bottom and burning. Remove from heat once the popping dies down.

In a small saucepan, combine the butter, sugar, and molasses. Stir over medium-low heat until a thick syrup forms. Remove from heat and pour over popped popcorn. Stir the popcorn to distribute evenly and add in the curry powder & salt.