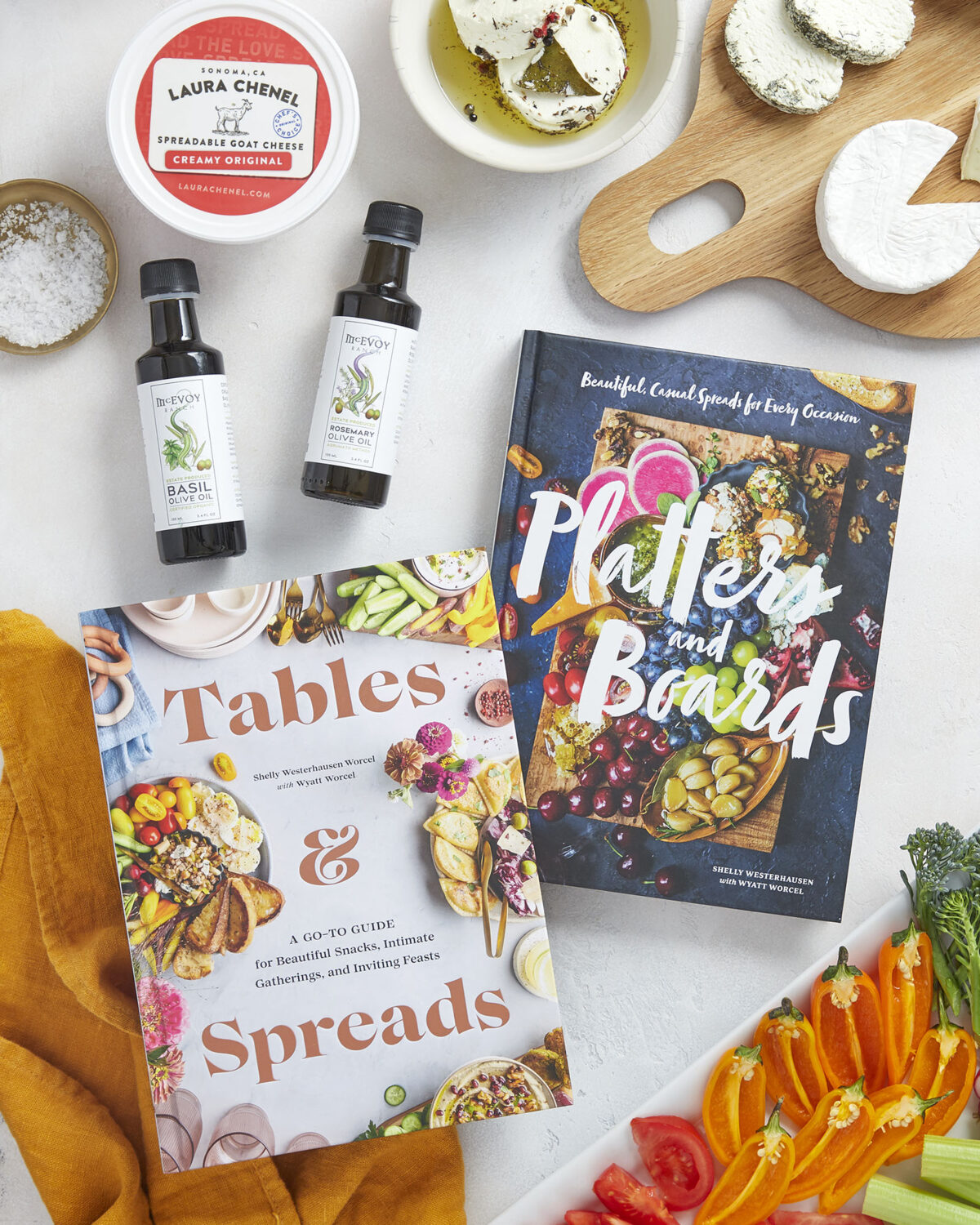 Tables & Spreads Mother's Day Giveaway!
I've got something a little different for you today! Instead of sharing a recipe within my blog post, I'm going to tell you all about a giveaway I'm hosting that allows you to enter for a chance to win a BIG prize pack for you and the motherly figure in your life AND gives you instant access to the Mother's Day Minestrone soup recipe from my upcoming book, Tables & Spreads!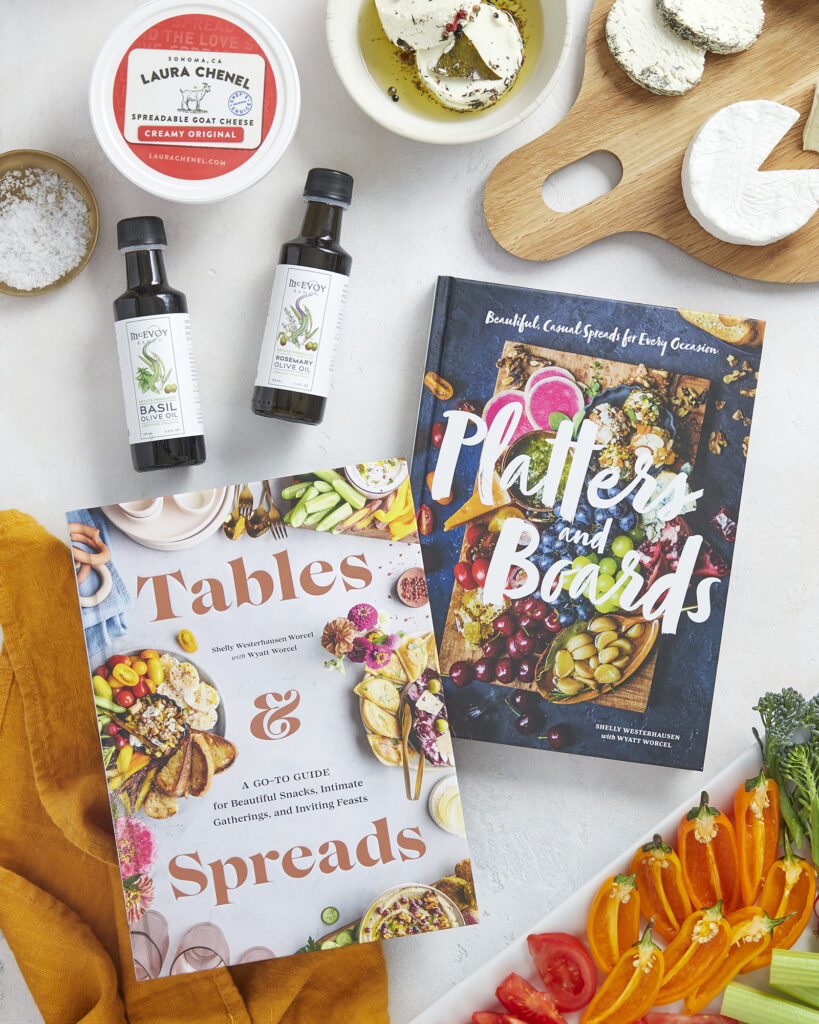 Wow wow wow – it's wild to think that we are now less than a month out from Tables & Spreads being released into the world. It feels both like yesterday and a lifetime ago when I think about where I was when I pitched this book to my publisher (I was sitting at a kitchen counter in our NYC Airbnb 2 summers ago). Writing this book helped get me through the pandemic – when every day felt like a blur, it really grounded me to write and photograph about food that is meant to be enjoyed with friends and family. Back then I had no idea how long the pandemic would last (remember when we all thought we were just going to 'hunker down' for 2 weeks?) but it feels so hopeful to have this book coming out at the same time that so many people are starting to have access to the vaccine and are starting to think about seeing their loved ones again. It may not be time just yet when this is released on May 4th but I hope you consider pre-ordering it anyway knowing that the end feels in sight and use it as a way to start planning for those get togethers that will hopefully be here sooner than later!
Since the book is coming out around Mother's Day, we decided it would be perfect to do a giveaway where both you and the motherly figure in your life receives a little price pack. What I love about this is that even if you are not able to be with them right now, you both will receive the same things so you could cook and enjoy it all together over Facetime or a Zoom call this May.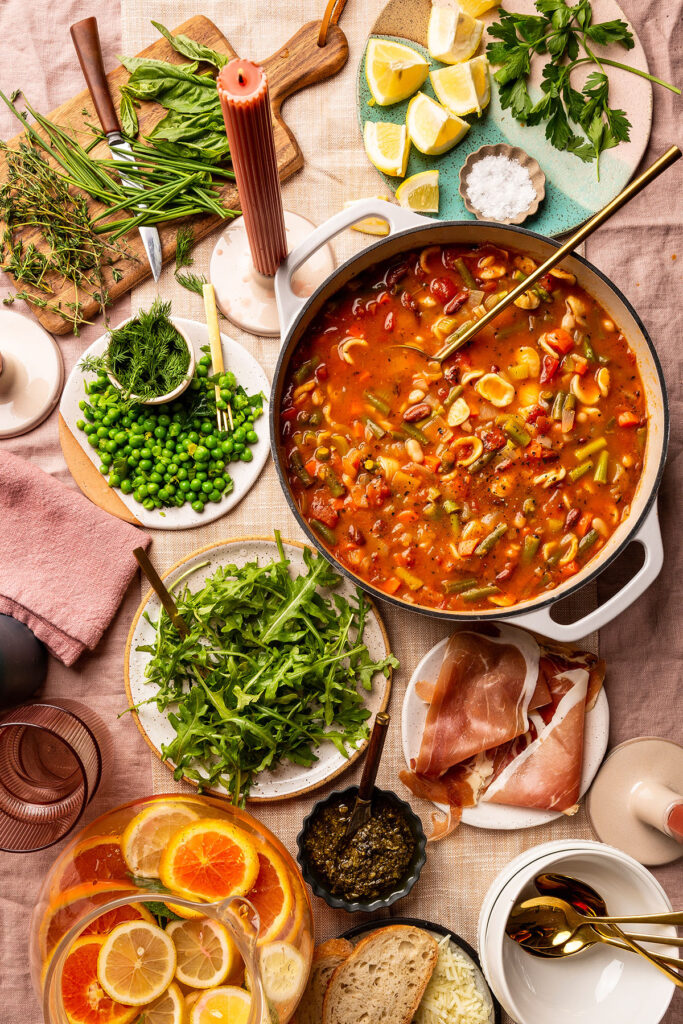 Here are the full giveaway details:
GIVEAWAY TIME! Mother's Day is right around the corner, and why not cook up something delicious to enjoy with your mom? To celebrate the publication of Tables & Spreads, I've have partnered with McEvoy Ranch, Farmbox Direct, Laura Chenel, and Anthropologie to give away the perfect selection of prizes for #MothersDay – one set for you, and one set to send to your mom (or the motherly figure in your life). The prize pack includes:
🌸 Two Large All Organic Boxes from Farmbox Direct
🌸 An assortment of olive oils, tapenade, and a tote bag from McEvoy Ranch
🌸 An assortment of cheeses from Laura Chenel
🌸 Two Anthropologie e-Gift Cards of $100 each
🌸 One signed copy of Tables & Spreads and Platters & Boards
Plus, when you pre-order the book from Anthropologie, you'll be invited to an exclusive virtual event with me! The giveaway runs from right now until April 30th, 2021 so follow THIS LINK to go enter now!