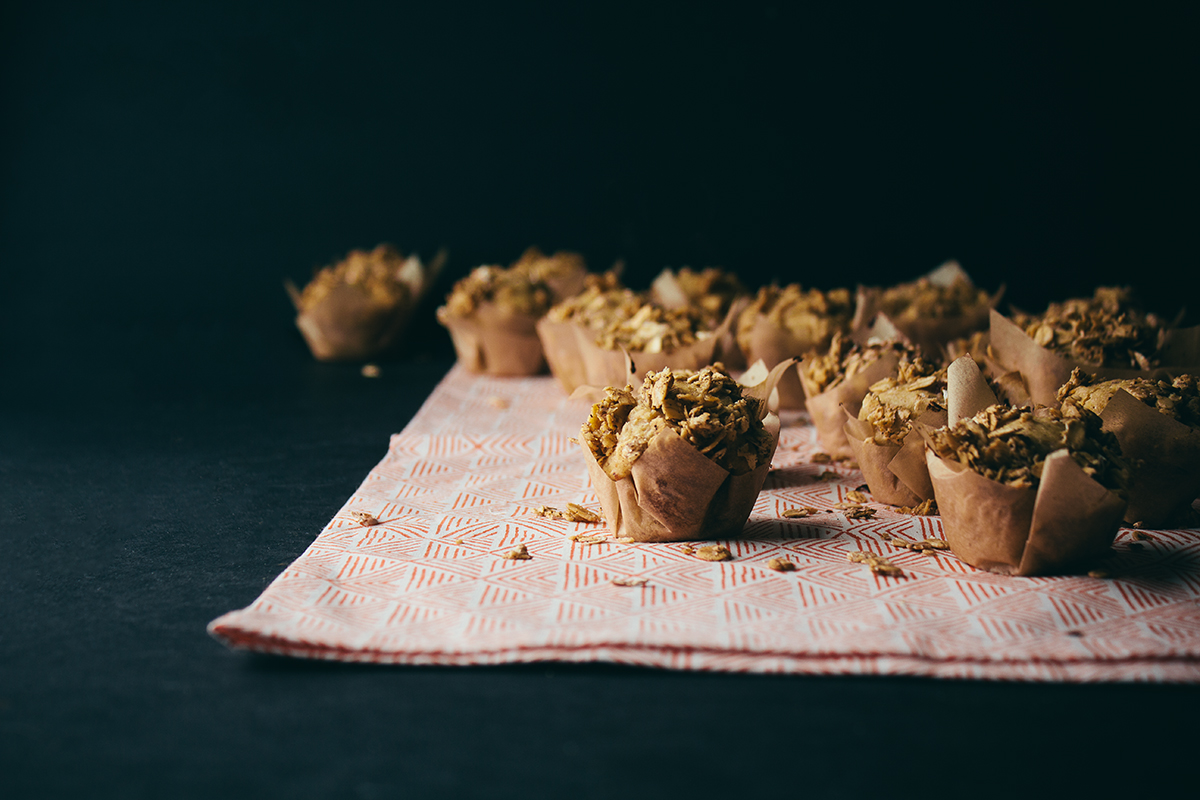 Tropical Mini Breakfast Muffins + Forager
In a hurry? Click here to JUMP TO RECIPE!
As a food blogger, it's not uncommon for me to be sent promotional food books on the regular. I usually enjoy flipping through their pages, finding inspiration in their recipes, and connecting with the writer in print and online. However, I was blown away and pleasantly surprised when that routine was shaken up with Forager: A Subjective Guide to Miami's Edible Plants. In Forager, there are no recipes but they aren't even missed next to all the insightful facts on picking tropical edibles in South Florida. The gorgeous images and clean aesthetic has me yearning for a trip to the tropical state to do my own foraging.
The book is divided by items foraged and gives you facts on where you can find it, what its nicknames are, the time of year it can be foraged, and its nutrient benefits. For example, I used a banana in the recipe below and the book talks about how bananas have a sugary, buttery, and floral taste to them and that the commercial variety we are used to see in grocery stores is the Grand Nain, which is a cultivator of the Cavendish banana. However, if you are foraging your own in Miami, you can find an array of other varieties that won't appear in your local grocery shop including Cuban Red, Manzana, Hua Moa, and many others.
This is one of the most unique field guides I've come across and can't recommend it enough. It's been on my coffee table all summer and I can't bring myself to put it away since I find a new page I'm in love with every time I pick it up. It is the kind of book that doesn't make you want to turn to your kitchen for inspiration but turn to going outside and exploring your surroundings.
Although this time in the Midwest is all about foraging raspberries and apples, this book left me craving tropical goodies so I whipped up these breakfast muffins that were inspired by the produce found in Forager. These muffins are filled with coconut, bananas, and mangoes which are all touched on in the field guide.
I tried to make these as healthy as possible so that you could indulge in them for breakfast. I made them mini (feel free to make them regular size if that is the type of muffin tin you have – just bake them for a bit longer) and swapped in some garbanzo bean flour for an extra protein boost. They are only sweetened with date syrup so feel free to top these with jam when enjoying if they aren't sweet enough for you. Lastly, I used the most delicious gypsy seasoning from Savour the Kitchen which is a cinnamon blend that will put your pantry cinnamon to shame;  gypsy added the most wonderful spice kick and I highly recommend trying this unique spice blend but feel free to just use regular cinnamon if that is what you have on hand.
Tropical Mini Breakfast Muffins recipe below: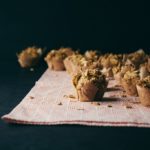 Tropical Mini Breakfast Muffins
A tropical breakfast muffin filled with dates, banana, yogurt, and mango.
Ingredients
3/4

cup

garbanzo bean flour

1

cup

all-purpose flour

1/2

teaspoon

baking soda

1/4

teaspoon

salt

1

teaspoon

gypsy spice

(OR replace with cinnamon)

8

dates

, pitted and soaked overnight

1

banana

1

egg

1

cup

yogurt

1/4

cup

coconut oil

, melted

1

teaspoon

vanilla extract

1

fresh mango

, peeled and chopped into small cubes

1/2

cup

shredded coconut
For a streussel topping:
1/4

cup

oats

1

tablespoon

butter

2

Tablespoons

brown sugar

1

teaspoon

salt
Instructions
Preheat oven to 350 degrees and line your muffin pans with muffin liners.

Drain the dates and place in a blender or food processor with 1/4 cup clean water and process until a thick paste has formed. Set aside.

In a large bowl, whisk together the flours, baking powder, salt, and spices.

Make a well in the center of the dry ingredients and add in your date paste, yogurt, egg, banana, and coconut oil.

Whisk together and then slowly start folding the dry ingredients into the center until a wet dough as formed.

Fold in the mango chunks and coconut.

Divide the dough evenly between the muffin pans.

Make the streussel by combining all the ingredients in a bowl and using your fingers to incorporate the butter into the mixture.

Sprinkle a little on each muffin and stick in the oven for 7-10 minutes (12-15 if you use regular size muffins) or until they are puffed and the streussel has just started to brown.

Remove from oven and enjoy warm on their own or spread some jam on them for a sweeter treat.