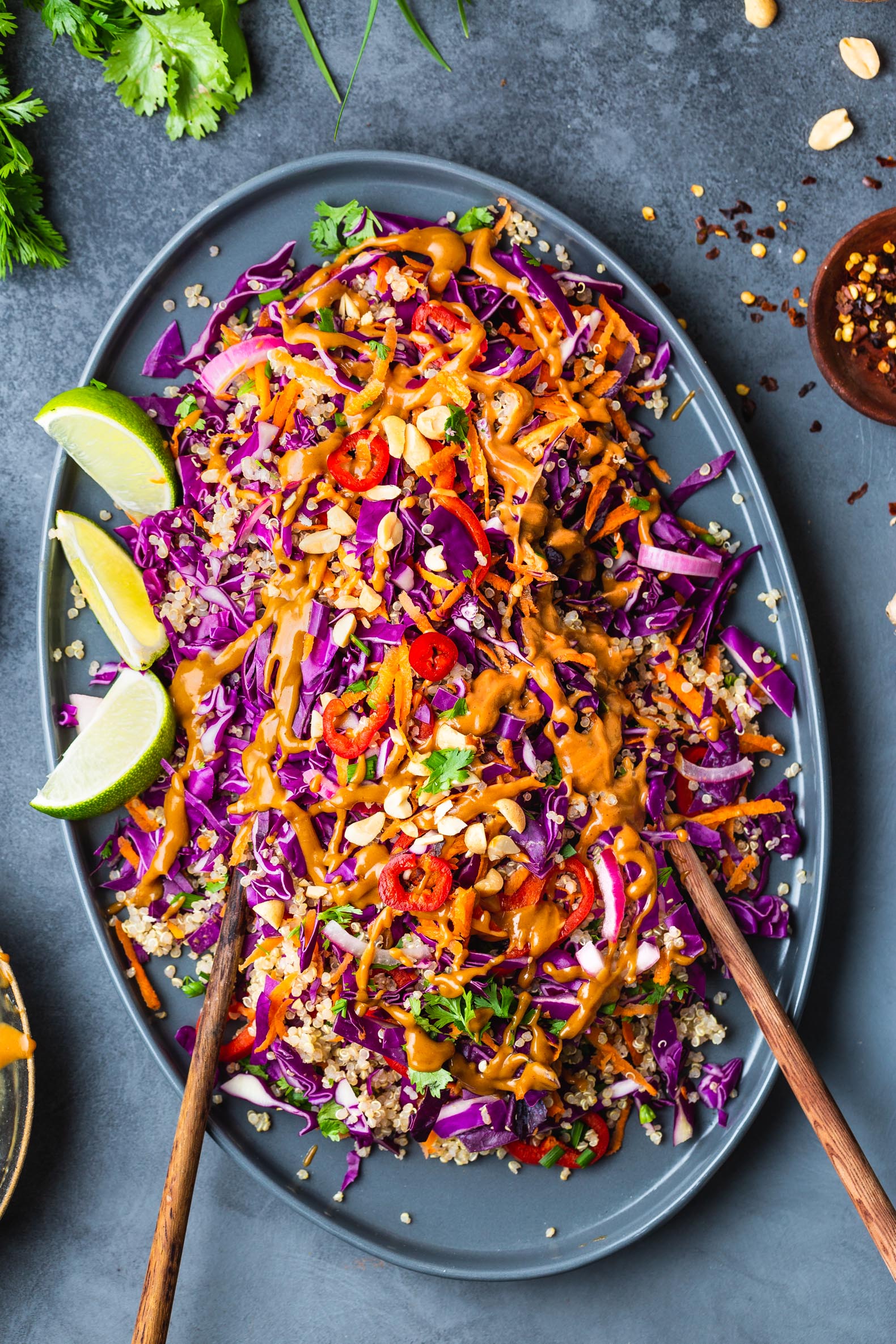 9 Vegetarian Quinoa Recipes
Today I'm sharing 9 Vegetarian Recipes Featuring Quinoa in hopes that it helps you find some weekend cooking inspiration. I love adding quinoa to my recipes when I can because of it's higher protein content compared to other starchy ingredients you might use in a similar way (such as rice or pasta).
Hi! I hope you are holding up okay out there – it's pretty weird times right now, isn't it? We are on day 8 of social distancing here in my house and I've come to realize that in order to keep myself from getting too down, I need to 1. keep eating lots of vegetables and grains (and avoid eating too many frozen pizzas) 2. move around (even if it just means walking around my house because it's been raining like crazy here) and 3. stop refreshing the news constantly (I've gotten down to checking only 2-3 times a day versus having it on constantly). Whatever trying to stay sane and positive looks like for you (that also includes social distancing), I hope you are able to find some time to clear your mind and do it because we all need it now more than ever. And if it includes cooking and eating more than frozen foods, I sure hope I can help with the vegetarian quinoa recipes below.
Because all of us are trying to not go grocery shopping (and keeping our grocery deliveries to a minimum), I wanted to mention that most of these recipes are pretty versatile and can be adapted to work with what you have on hand. For example, most recipes can have frozen vegetables swapped in place of the fresh ones I use below. Feel free to leave a comment with a question on if you can swap certain ingredients and I'll do my best to respond quickly.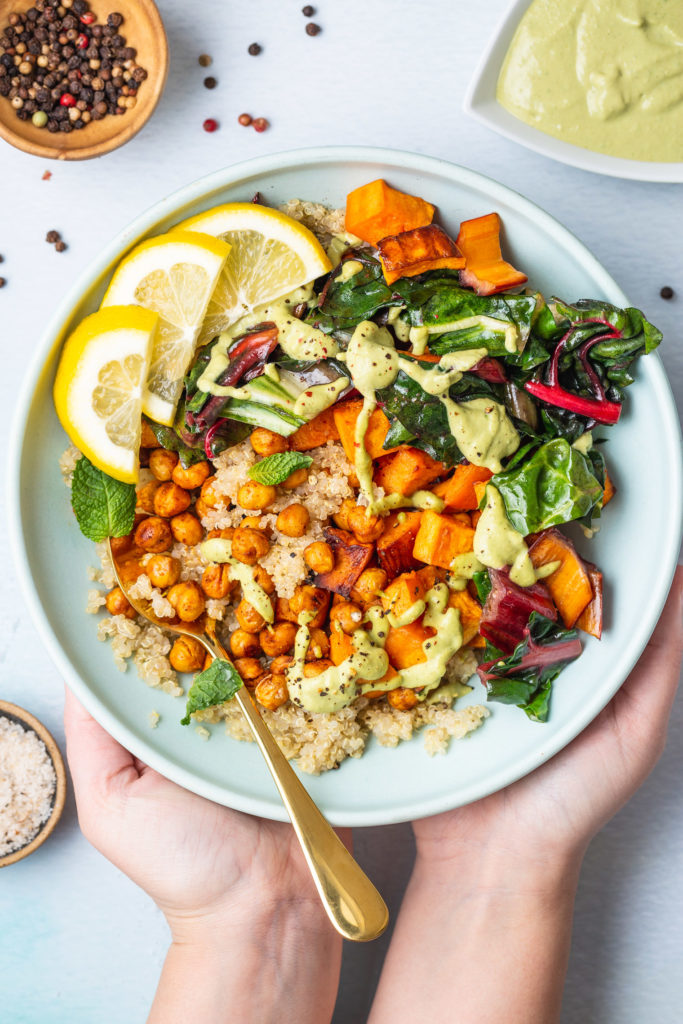 This Buddha Bowl with Poblano Tahini Sauce is from Mostly Plants: 101 Flexitarian Recipes with the Pollan Family. It's perfect for an easy dinner or meal prep it ahead of time to enjoy as a weekday lunch.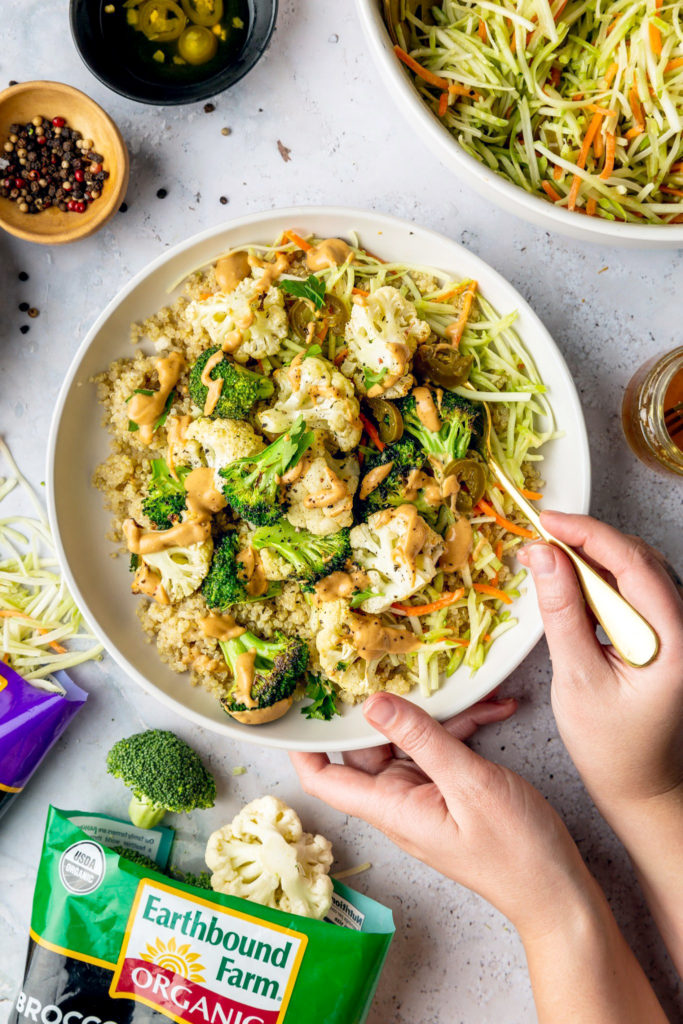 This Roasted Broccoli & Cauliflower Bowl with Spicy Peanut Sauce & Tangy Jalapeno Broccoli Slaw is packed full of vegetables which makes it a healthy make-ahead lunch or easy dinner.
Okay, okay – so the photos for this This Buffalo Cauliflower Bowl with Greek Yogurt Ranch and Spicy Quick Slaw has rice but I make a variation on this often and use quinoa instead of rice a lot.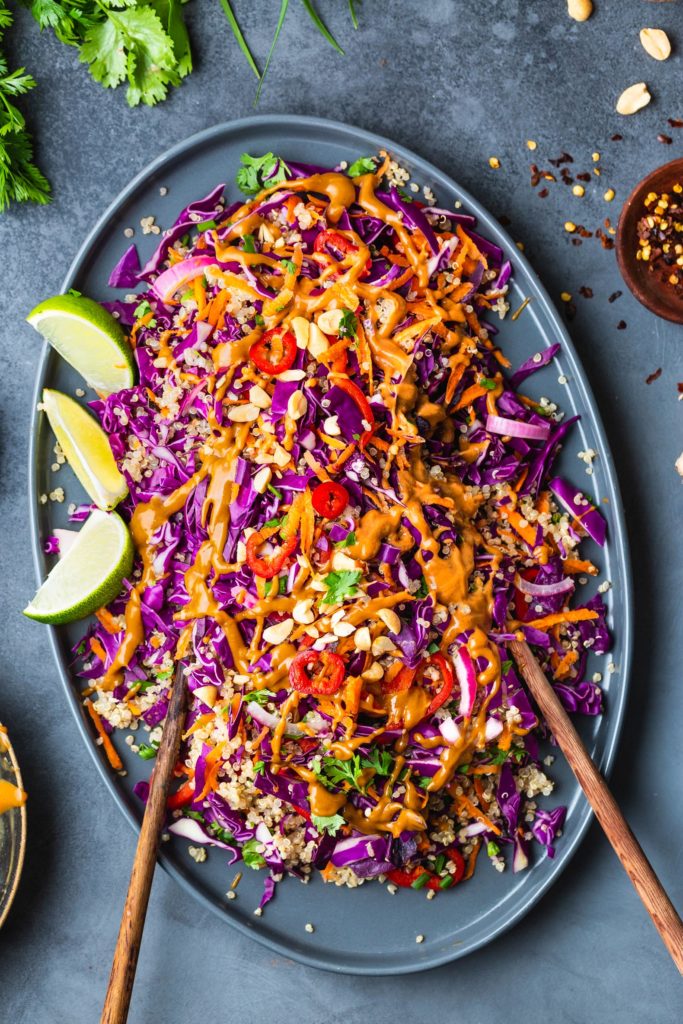 This Thai Quinoa Salad is a perfect salad for lunch – it's refreshing, packed full of flavor, and can easily be made ahead of time!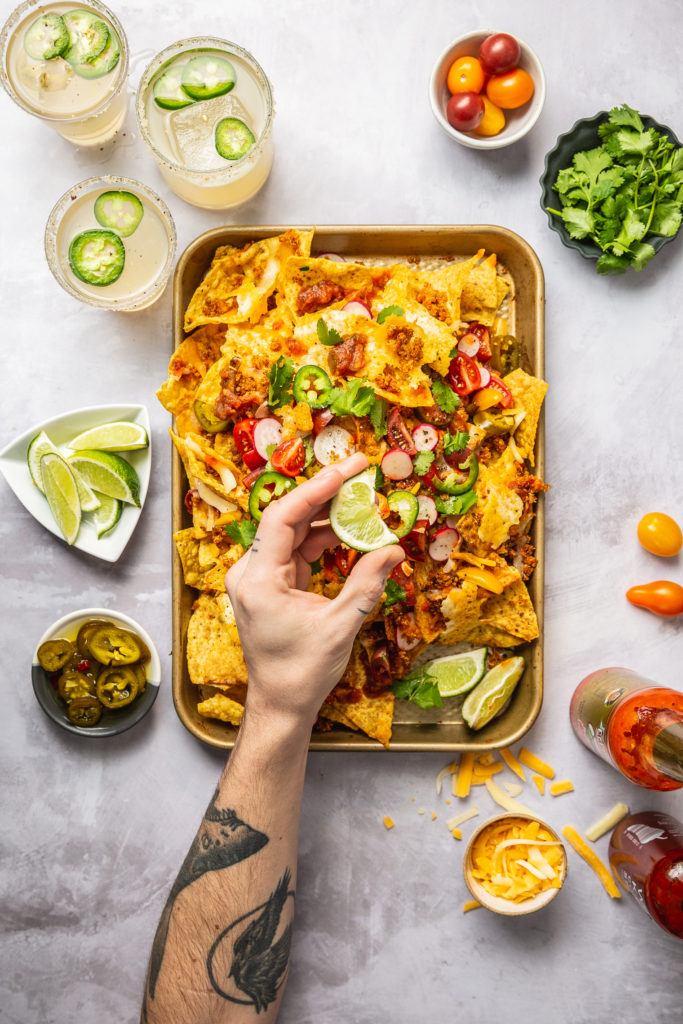 Looking for a munchies recipe to make for your next movie marathon or game night? These Smoky Quinoa Vegetarian Nachos are easy to make, addicting, and super versatile so you can easily adapt the recipe to what you like most about nachos (cheese…lots of melty cheese).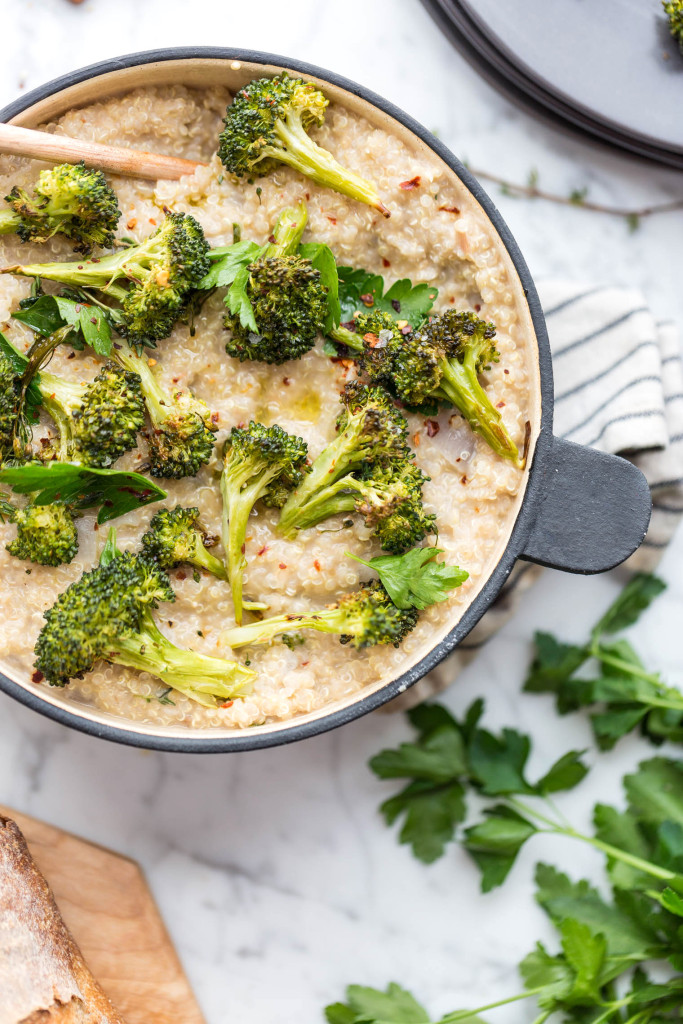 This Creamy Quinoa and White Bean Risotto with Crispy Brassica Florets is from The First Mess cookbook. This healthy plant-based main dish is chocked full of protein (from the quinoa and white beans) and satisfyingly creamy. A perfect cozy meal for chilly evenings.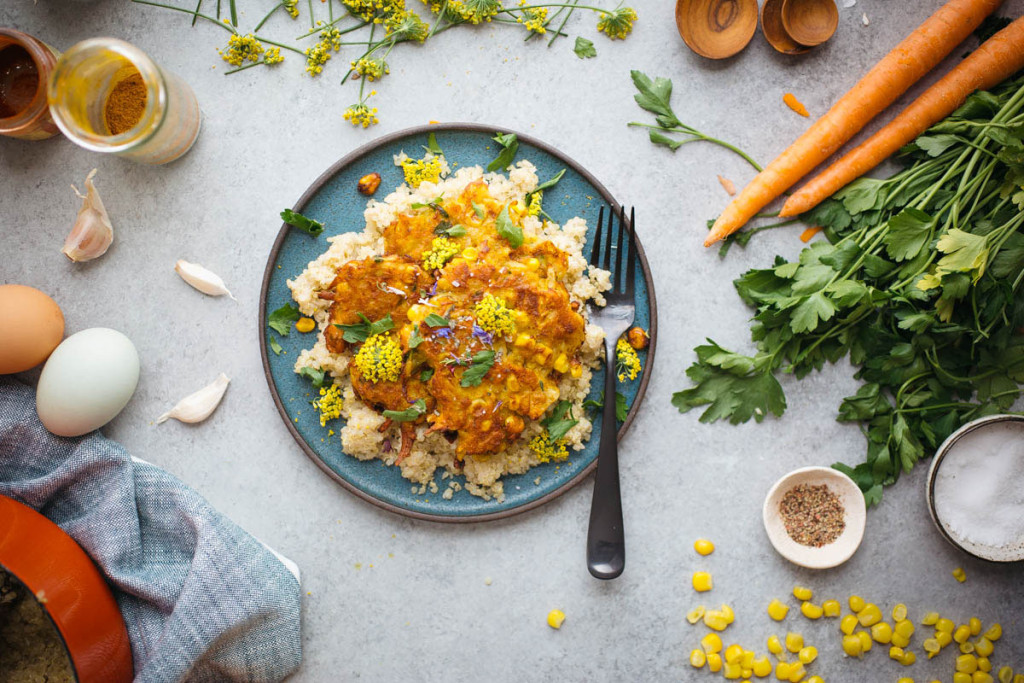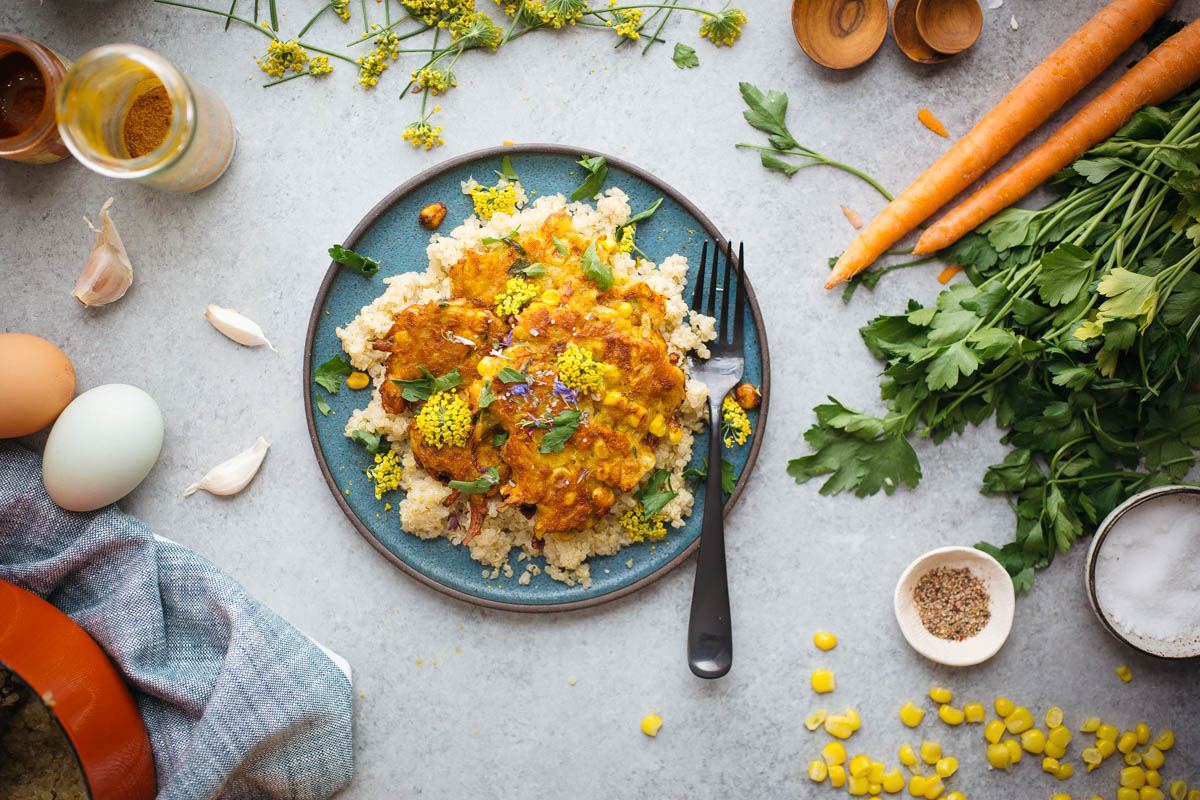 These Curried Veggie Patties with Coconut Quinoa are the perfect meal to throw together when you are trying to get rid of leftover vegetables or just looking to incorporate more veggies into your diet!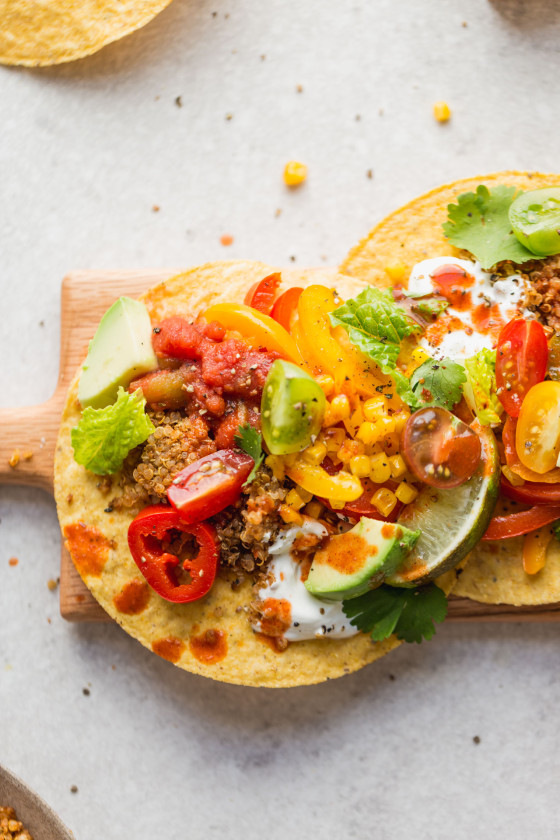 This Vegetarian Quinoa Taco Meat Tostadas recipe is a quick and simple meat-free weeknight main entree. The quinoa taco meat is a healthy substitute for crumbled beef and a must-try for any vegetarian!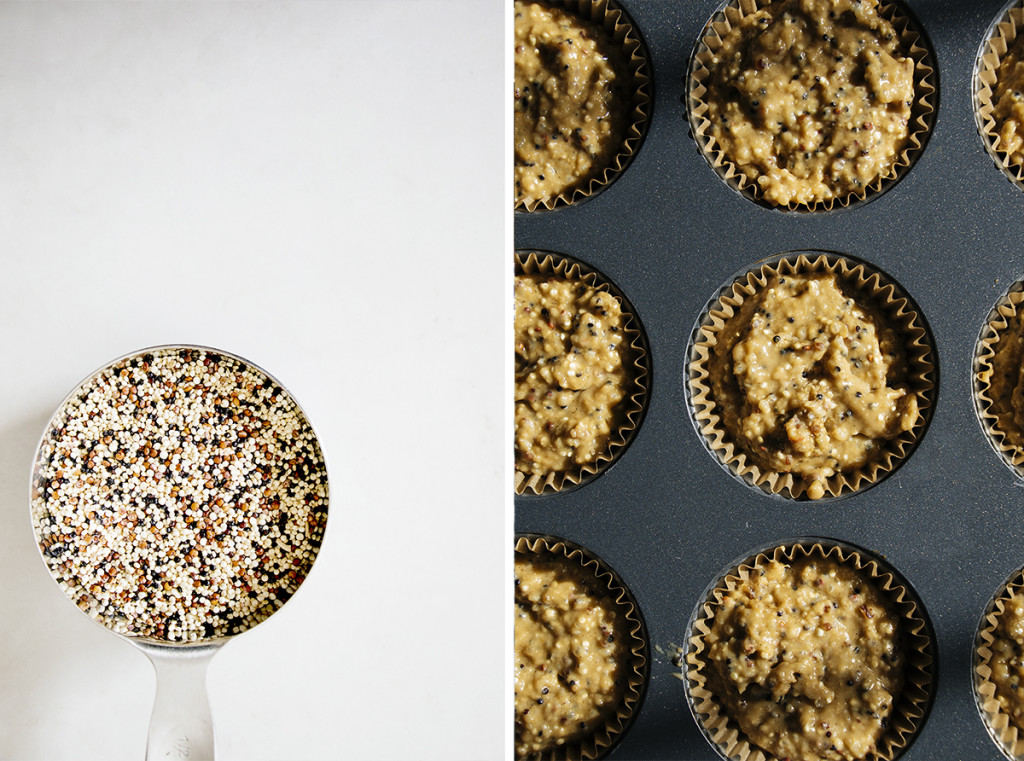 Interested in taking on a simple baking project this weekend? Look no further than these Blood Orange & Quinoa Muffins with Crystalized Ginger-Thyme Butter.