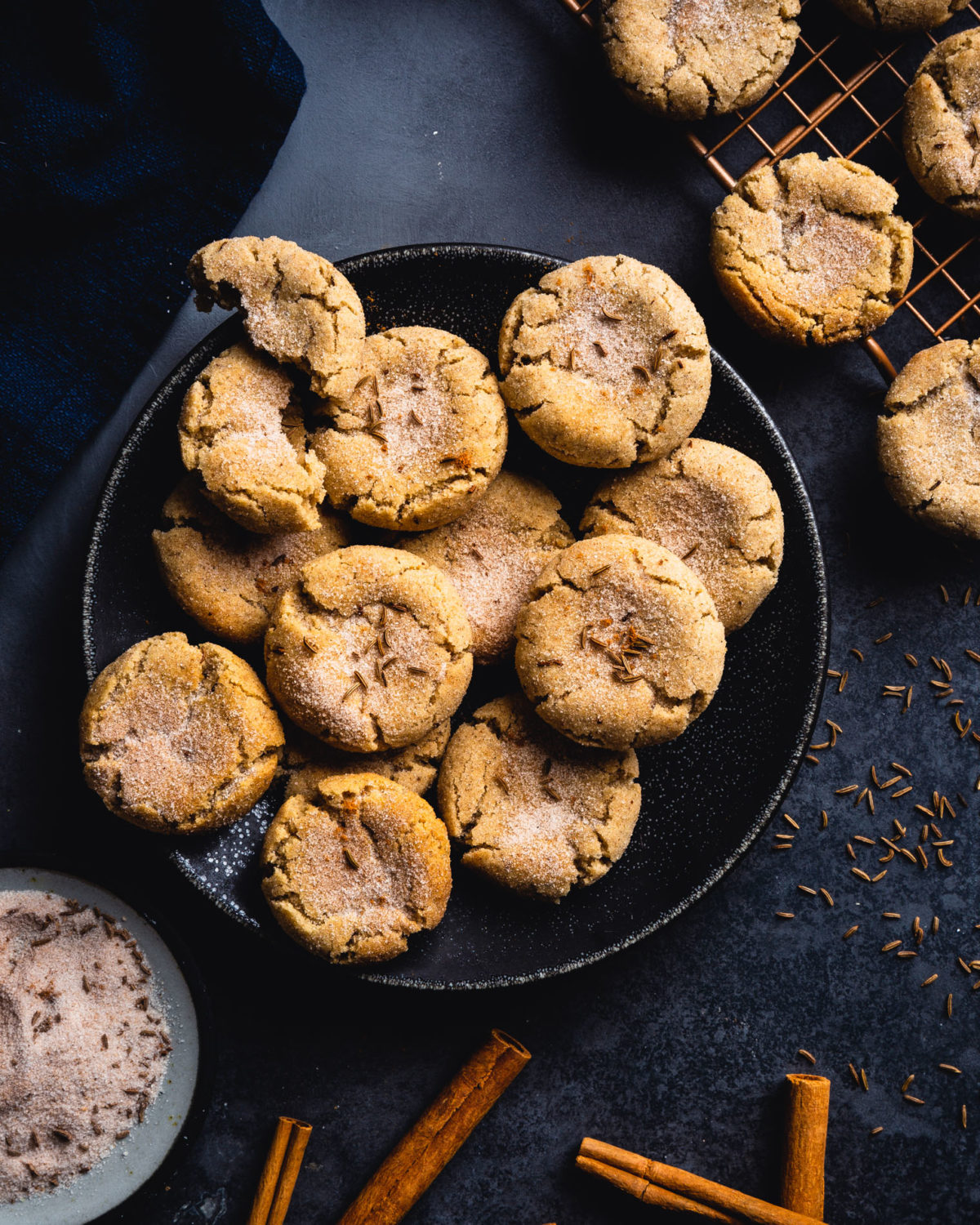 Rye Caraway Snickerdoodle Cookies
These Rye Caraway Snickerdoodle Cookies are an addictively spicy, sweet and savory cookie sure to surprise your friends and family.
In a hurry? Click here to JUMP TO RECIPE!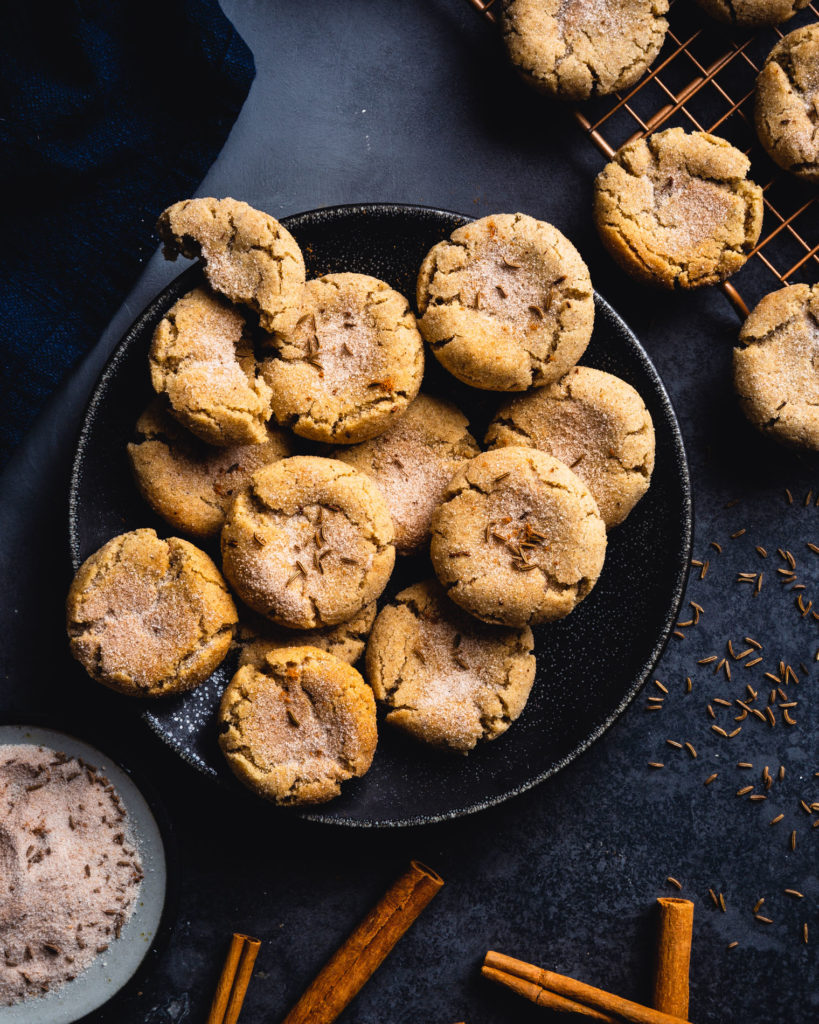 Before I jump into talking about this recipe, I wanted to just touch on my silence here over the past week. I decided to take a break from posting last week so that I could leave space online for resources to continue to circulate and take center stage in regards to the US protests and changes that need to be made within our communities and government to remove systematic racism. I myself still have so much learning to do (including educating myself on how to clearly articulate my anti-racist views online and in person) which is one of the reasons why I tried to use my Instagram platform to repost important resources but didn't do a long post on all of my views. I'm still learning and also want to make sure the words I share are actually helpful resources for people and don't come off like a PR stunt. Anyhow, I have a long way to go still and although I'm starting to introduce new content again this week, it doesn't mean the work is done and I plan to continue to share those resources.
Now onto a lighter topic – these cookies! I'm obseesed with them but I have a feeling these rye caraway snickerdoodle cookies might not be for everyone. Because these are less sweet, the people that eat them expecting a normal snickerdoodle are in for real surprise that might throw them off. However, if you are like me, and like your sweets not overly sweet then you are going to love this cookie. I love how the rye tames the sweetness from the sugar and cinnamon to create a well balanced bite. And don't worry, they are still rolled in sugar so at the end of the day they will still fulfill your craving for a sugary treat!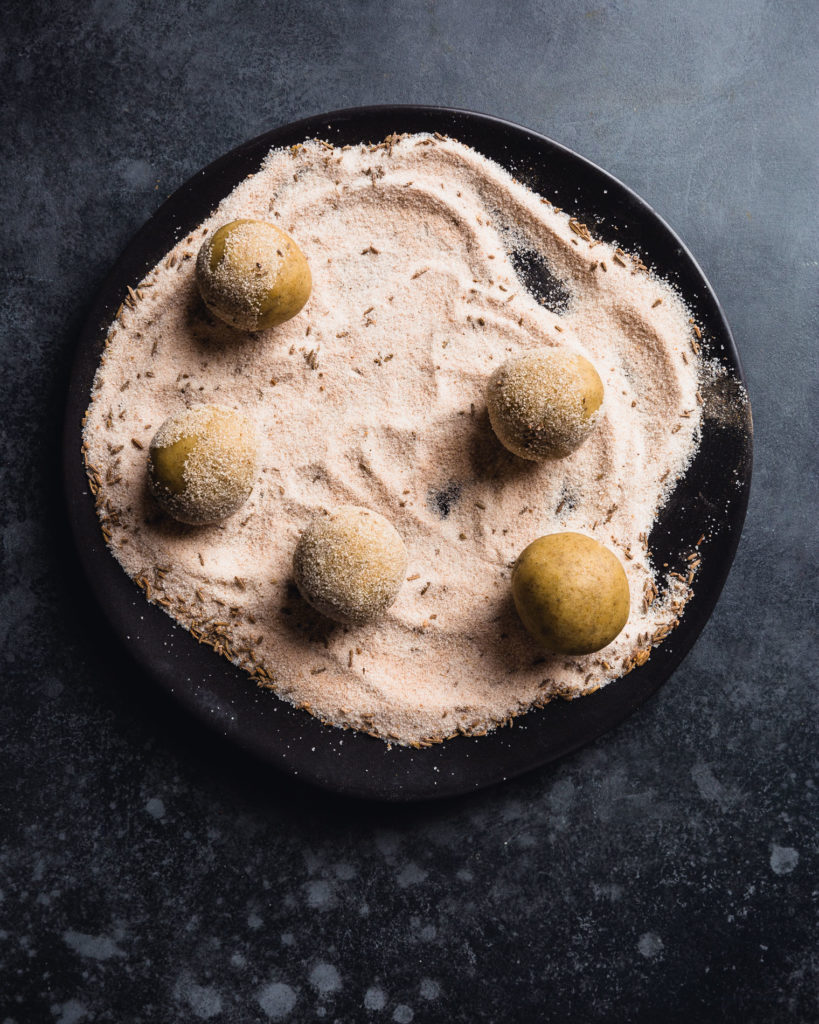 I got the idea for these cookies after developing a pie recipe with this flavor combo for my third book (coming out spring 2021!) and thought it would be fun to incorporate into a cookie. I decided to turn to snickerdoodles for it because they are already rather mild and I had a feeling that the caraway rye would compliment cinnamon (the main flavor in snickerdoodles) instead of competing like it might do for something like chocolate chips. I was pleasantly surprised to find my hunch was right and these spicy cookies are the perfect mix of spicy, sweet, and savory.
The caraway seeds should be be chopped up so that you don't get a big chunk in a bite but also don't worry if they aren't completely uniform when chopping. Also, I used Bob's Red Mill rye flour for this recipe – any leftover flour can be used to make bread (or more cookies!).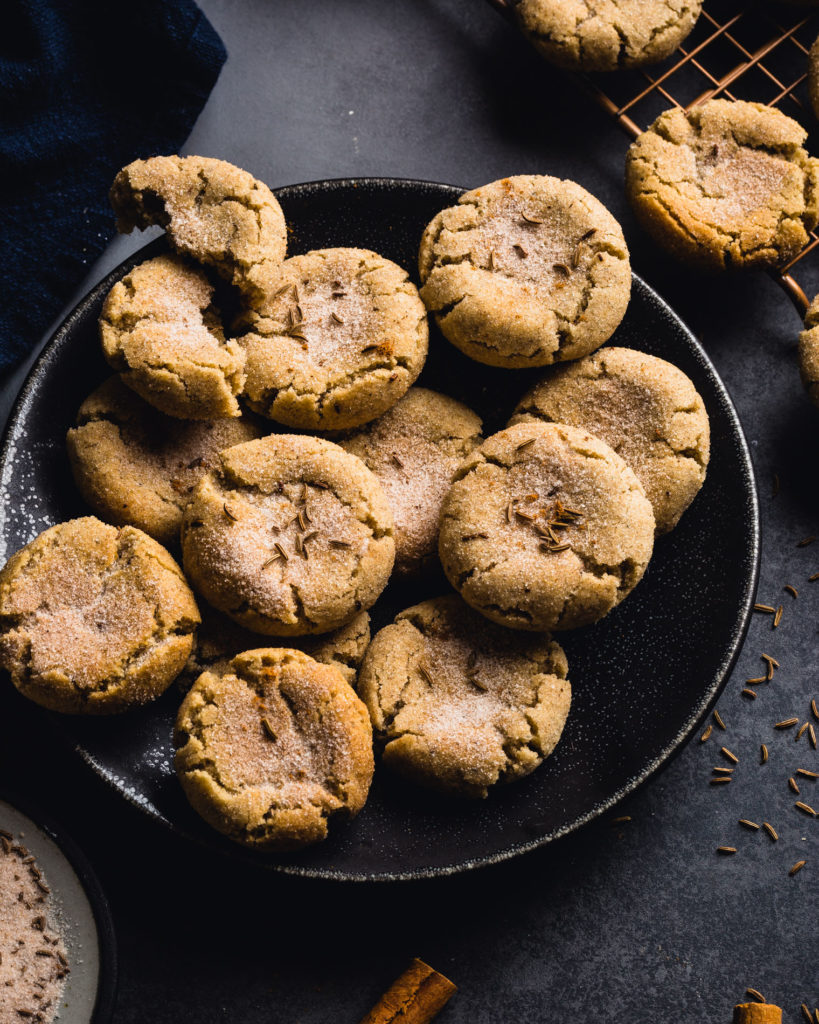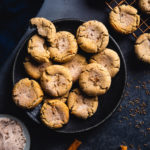 Rye Caraway Snickerdoodle Cookies
These Rye Caraway Snickerdoodle Cookies are an addictively spicy, sweet and savory cookie sure to surprise your friends and family. This recipe is adapted from a snickerdoodle recipe on Sally's Baking Addiction.
Ingredients
2

tsp

caraway seeds

2

tsp

ground cinnamon,

divided

1 1/3

cup

granulated sugar,

divided

2

cups

all-purpose flour

1

cup

dark rye flour

2

tsp

cream of tartar

1

tsp

baking soda

1/2

tsp

salt

1

cup

unsalted butter,

softened to room temperature

1

egg

1

tsp

vanilla extract
Instructions
Preheat oven to 375 degrees and line two baking sheets with parchment paper. Set aside.

Add the caraway seeds to a small dry skillet and toast over medium heat for 2-3 minutes or until starting to brown and they become fragrant. Remove from heat, transfer to a cutting board, and roughly chop the seeds. Set aside.

Make the topping by combining 1/3 cup granulated sugar and 1 tsp ground cinnamon in a shallow bowl. Set aside.

In a medium mixing bowl, whisk together the all-purpose flour, rye flour, half of the caraway seeds, cream of tartar, 1 tsp cinnamon, baking soda, and salt. Set aside.

In the bowl of a stand mixer fitted with a paddle attachment, beat the butter and 1 cup granulated sugar on high speed until light and creamy, about 3 minutes. Add the egg and vanilla extract and beat until combined, another 1-2 minutes. Turn the mixer speed down to low and slowly add in the flour mixture just until everything is combined, scraping down the sides when needed.

Roll the cookie dough into roughly 1 1/2 Tbsp balls (I recommend slightly overfilling a Tbsp measuring spoon with the batter and using floured hands to roll the dough between your palms) and then roll the dough balls in the cinnamon mixture before transferring to a prepared baking sheet. Arrange the cookies to be at least 3 inches apart on the baking sheet.

Bake for 10 minutes or until the bottoms are starting to darken. When they are still warm, use the back of a spoon to slightly press down the center to flatten a bit. Sprinkle with the remaining caraway seed pieces. Let cookies cool on baking sheet for 10 minutes and then transfer to a wire rack to cool completely.

Enjoy right away or store in an airtight container at room temperature for a few days.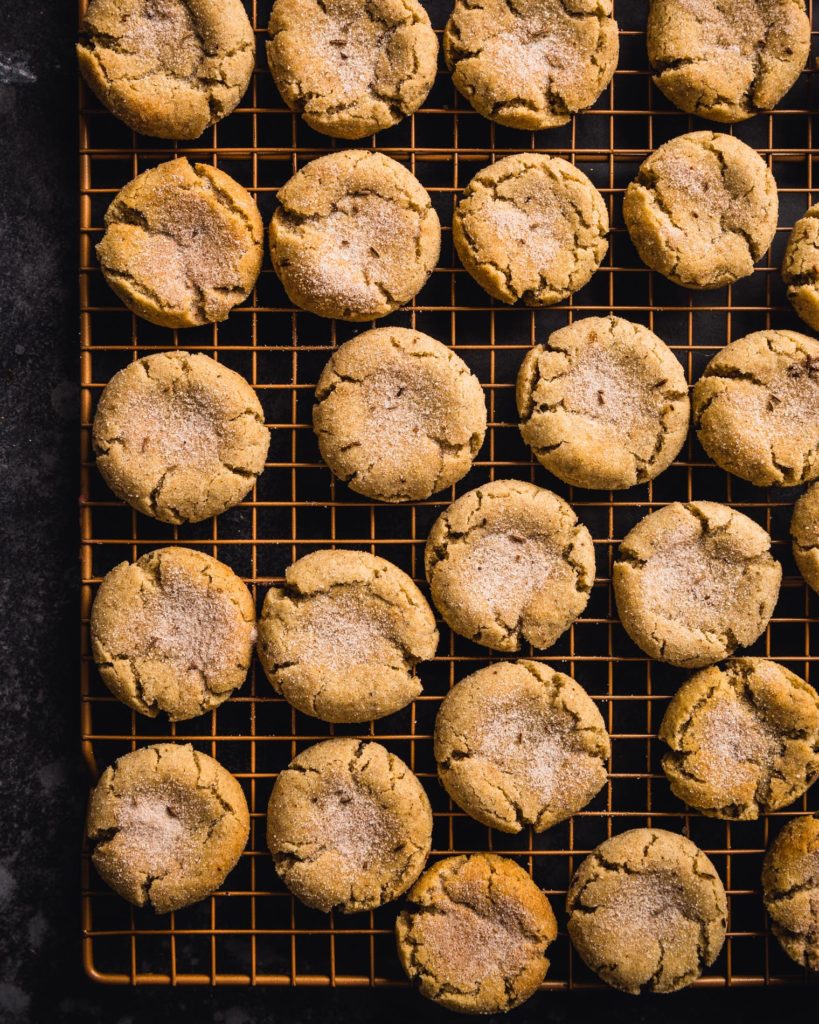 Looking for other cookie inspiration? I've got you covered:
Make sure to tag me on Instagram and use #vegetarianventures when trying this dish out!