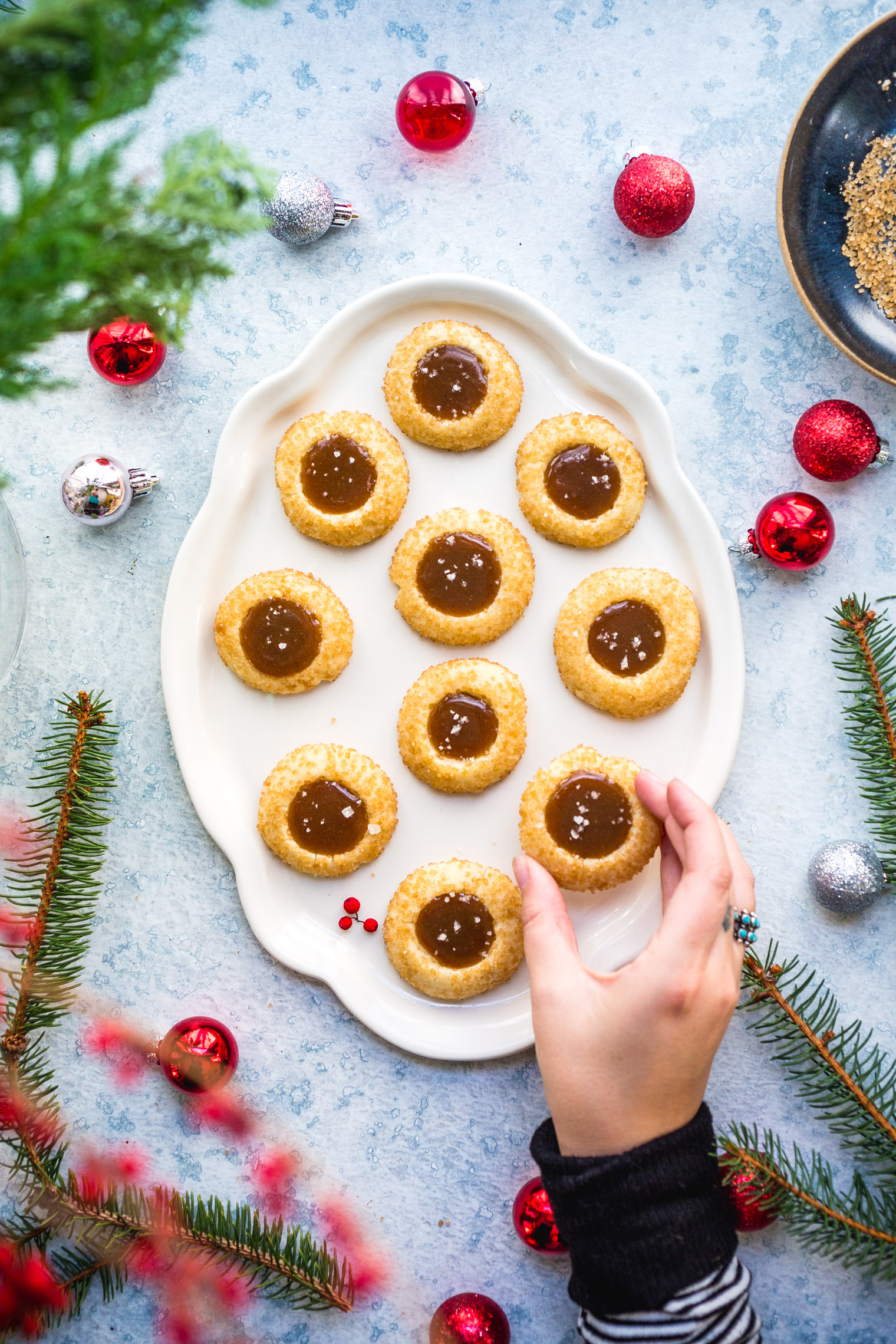 14 Holiday Dessert Recipes: Cookies, Rolls, Cakes, and More!
I'm pinching myself that next week is already Christmas – where has this month gone?! Although it feels like it came up too quick, I'm so excited to spend next week baking up all the festive treats. What is on your baking list this holiday season? Wether it's Christmas cookies, morning rolls, or a seasonal cake, I've got you covered with these 14 holiday dessert recipes below: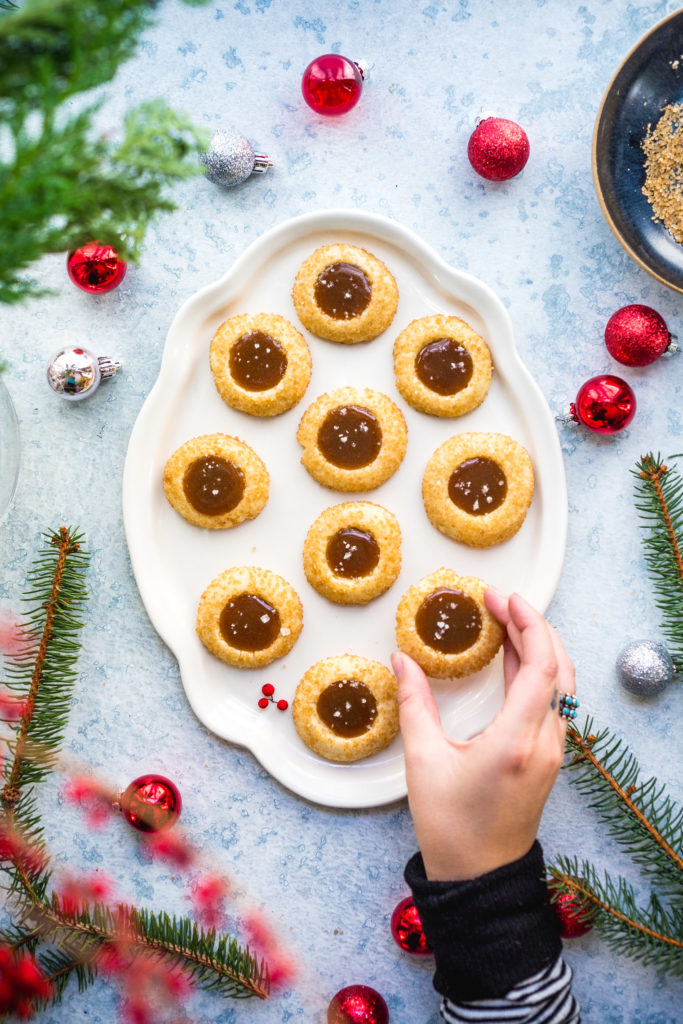 This Shortbread Thumbprint Cookies with Cardamom Orange Caramel recipe deserves a spot on your cookie tray this holiday season. They are melt in your mouth buttery and spiked with aromatic cardamom and orange caramel sauce.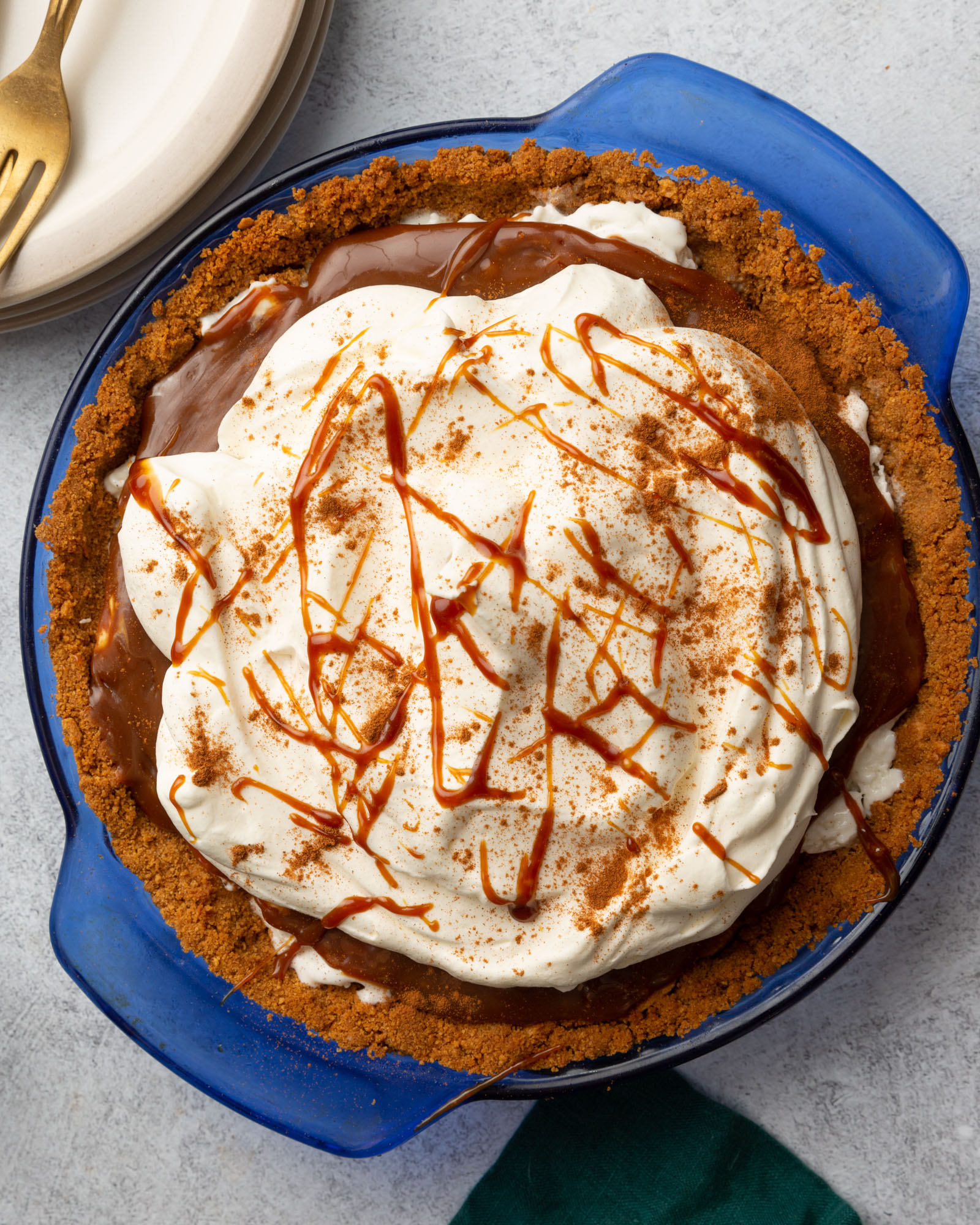 This Buttered Rum Ice Cream Pie is the perfect holiday treat to serve to friends and family! Think of it as a big ice cream sundae in the shape of a festive pie!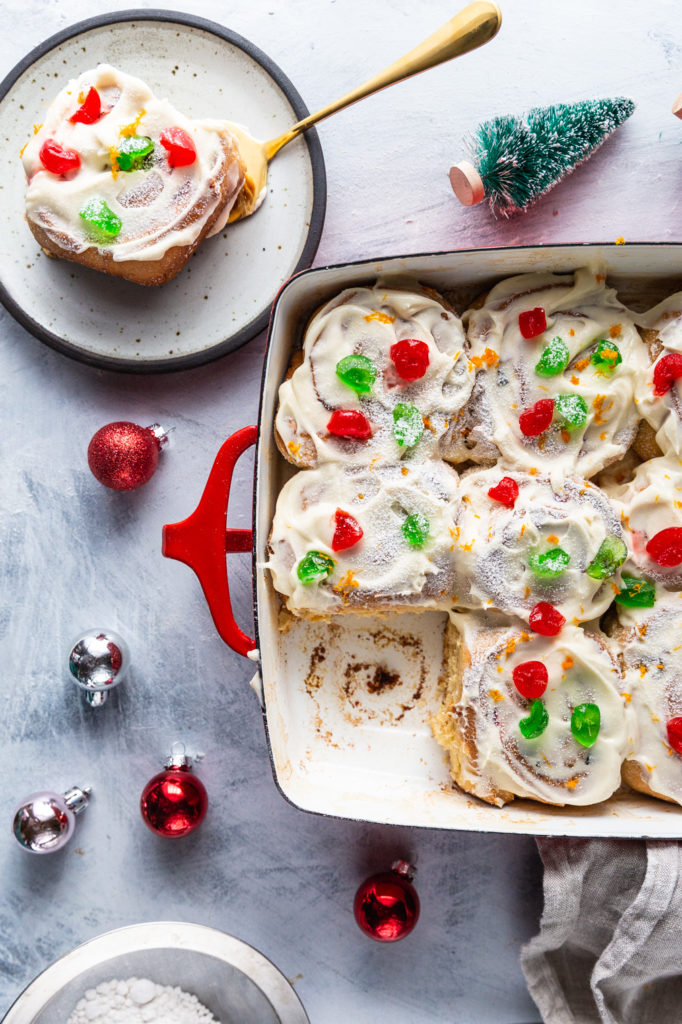 This batch of Holiday Stollen Homemade Cinnamon Rolls are perfect for Christmas morning or for a lazy weekend around the holiday season.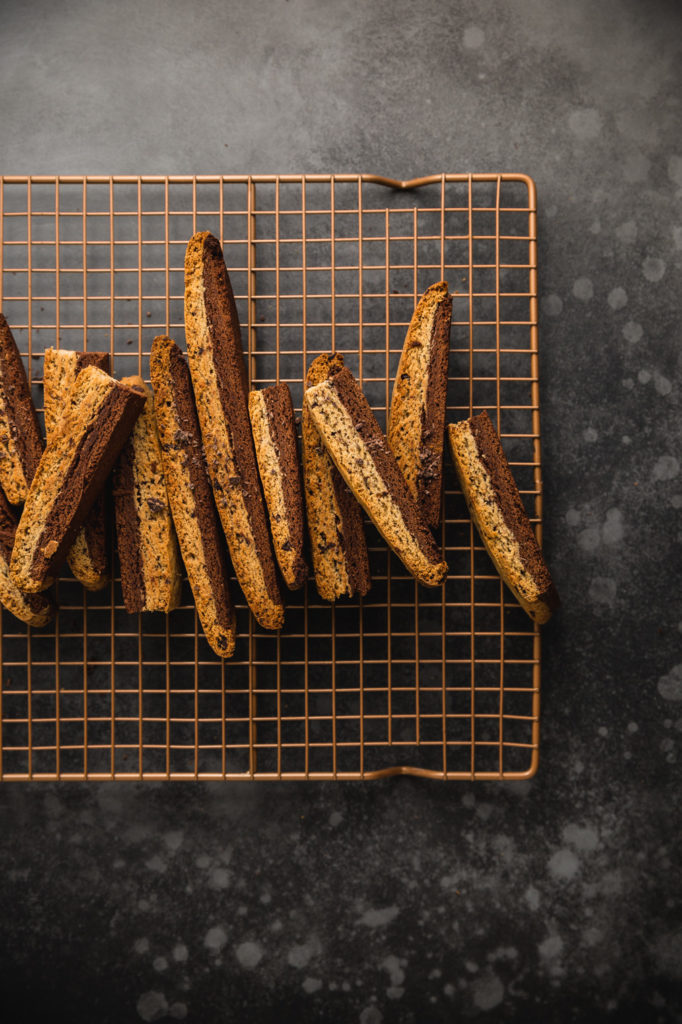 This Cardamom Coffee Chocolate Biscotti recipe is perfect for the holidays or when you are planning to have friends over for tea or coffee. The biscotti can be made ahead of time and stored in an airtight container for up to a week.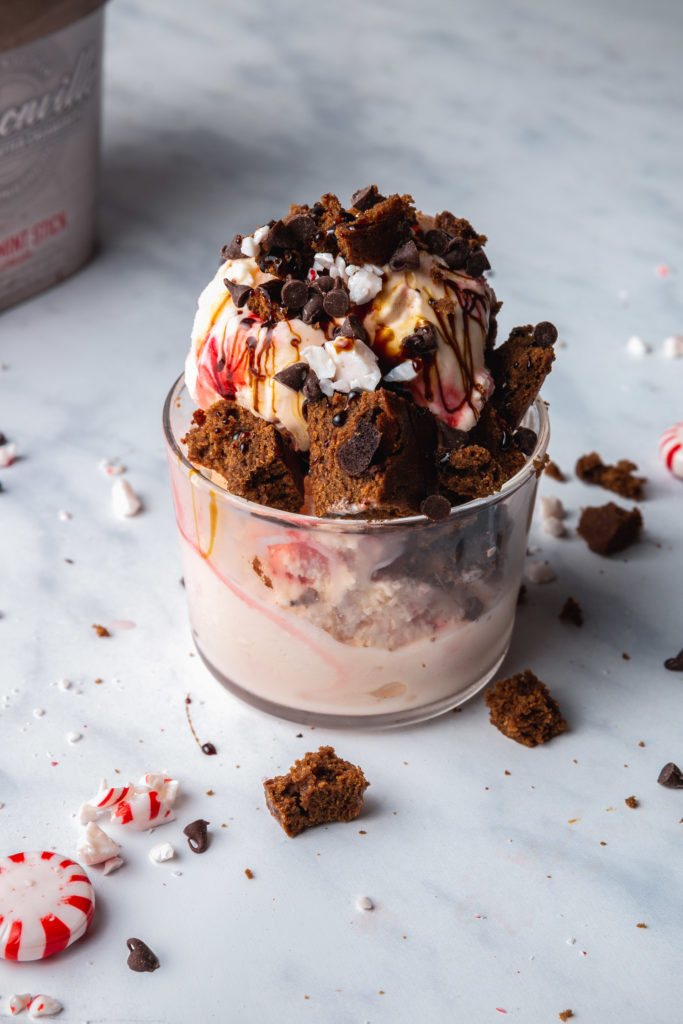 These Gingerbread Brownie Sundaes with Peppermint Stick Ice Cream & Molasses Drizzle are a fun and interactive dessert that allows your whole family to come together around the table to assemble their own.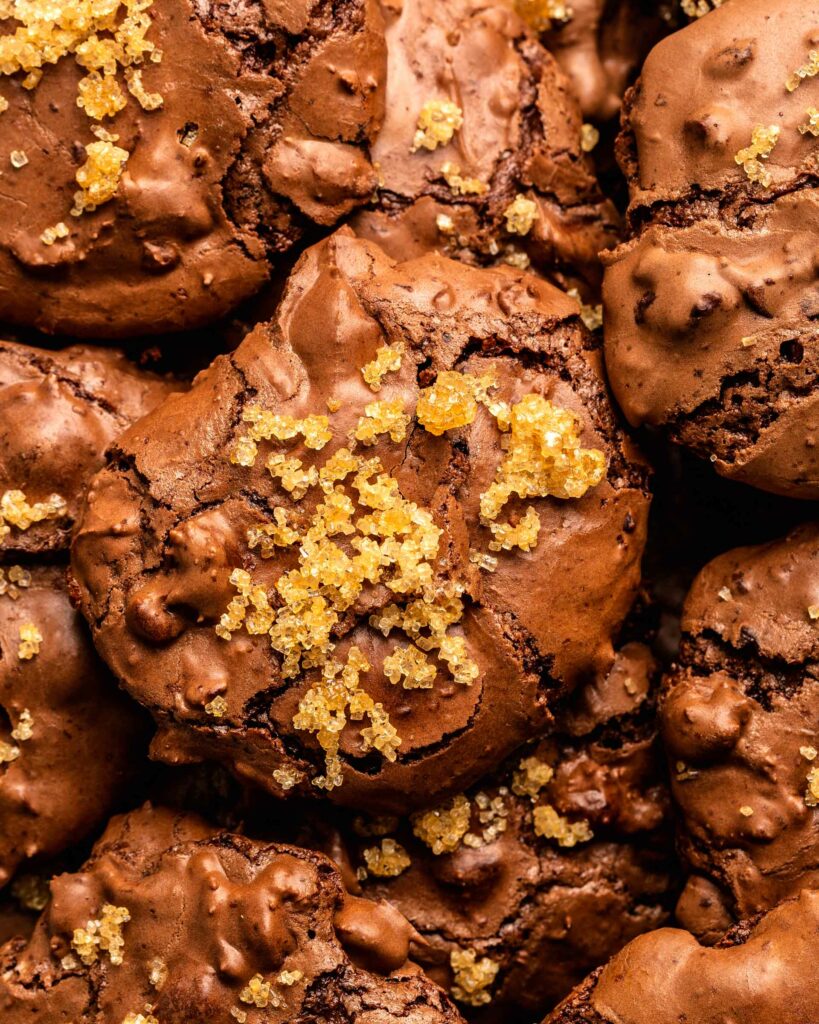 These Brownie Cookies with Rum Sugar are a delicious hybrid with a crispy crunchy outside and a gooey chocolate inside. They are a fun addition to any holiday cookie tray!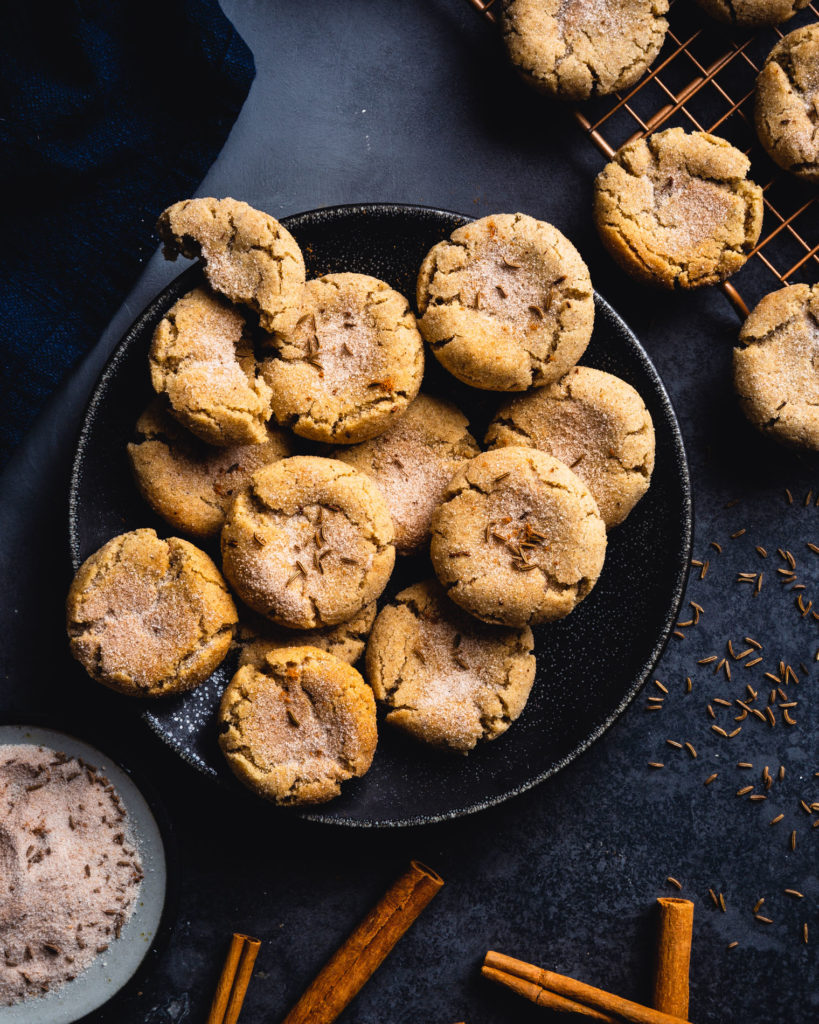 These Rye Caraway Snickerdoodle Cookies are an addictively spicy, sweet and savory cookie sure to surprise your friends and family.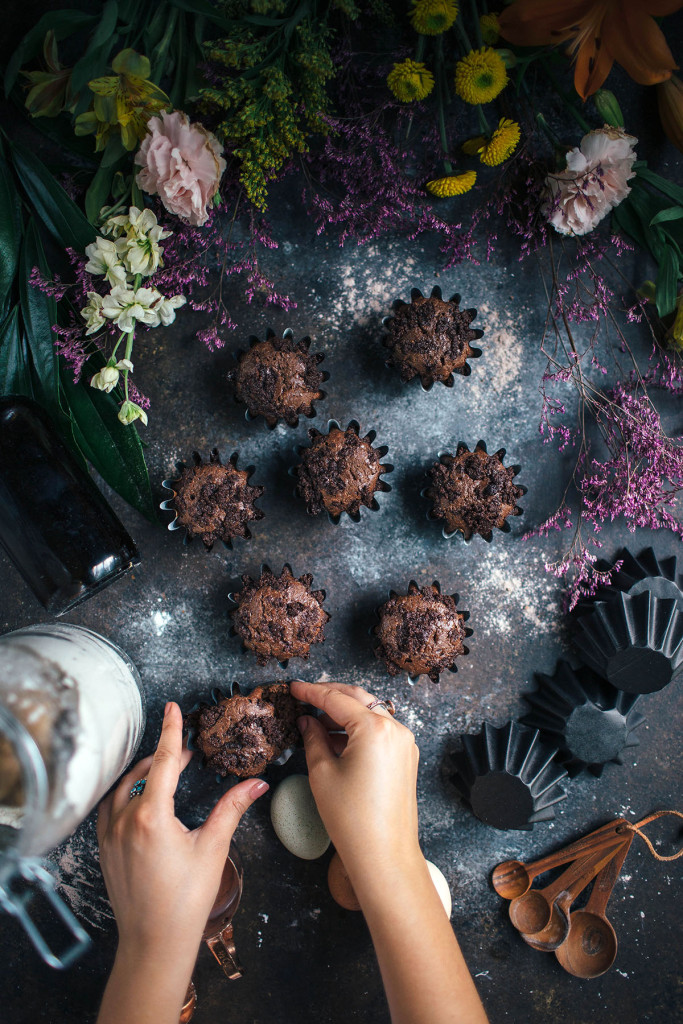 These Cocoa Ricotta Muffins With Chocolate Streusel are dense and fudgy. This recipe is easy to whip up and perfect for an on the go breakfast, served with afternoon tea, or enjoyed as dessert.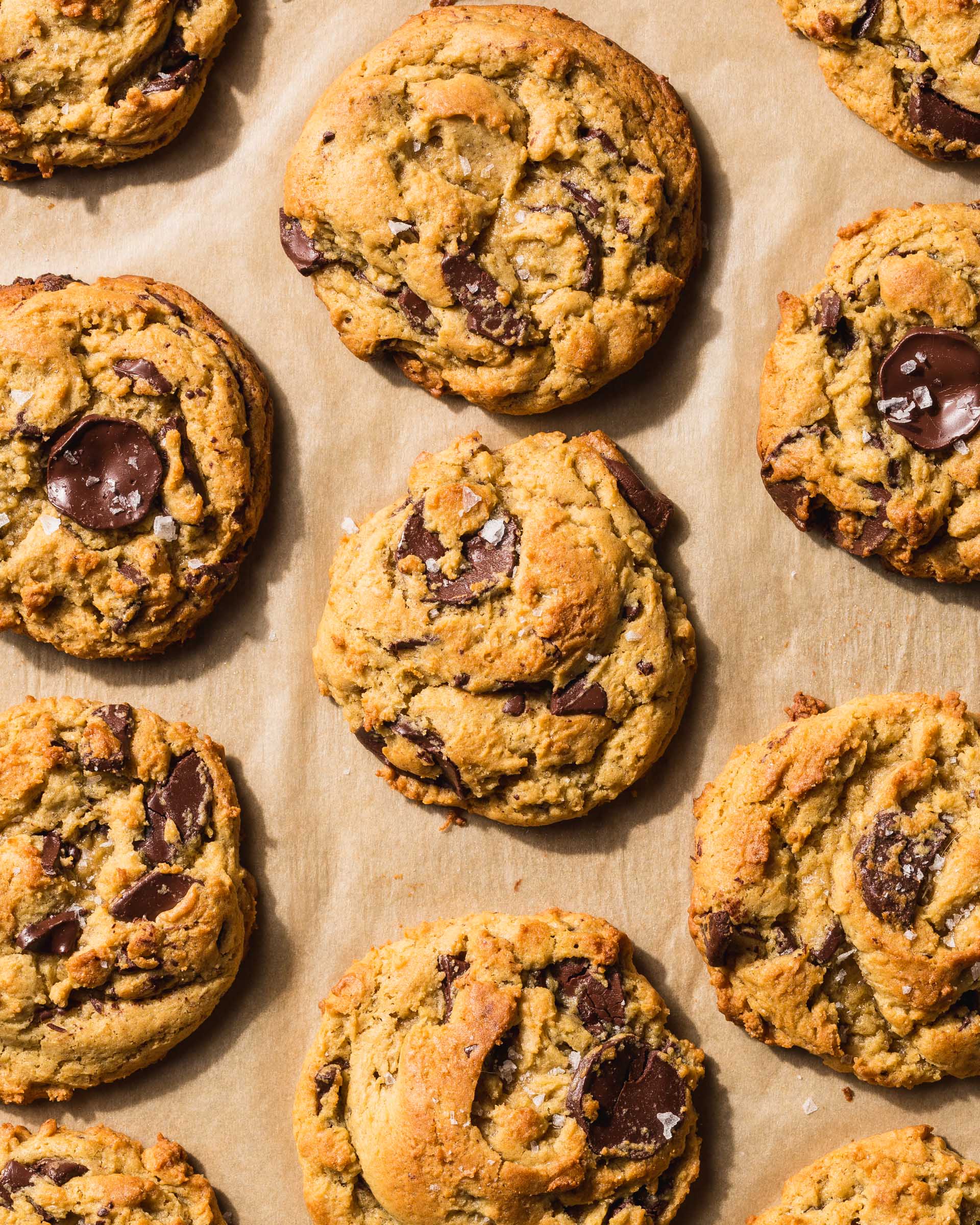 These Miso Chocolate Chunk Cookies are bursting with umami flavor from the miso which helps bring out the chocolate-y flavor even more!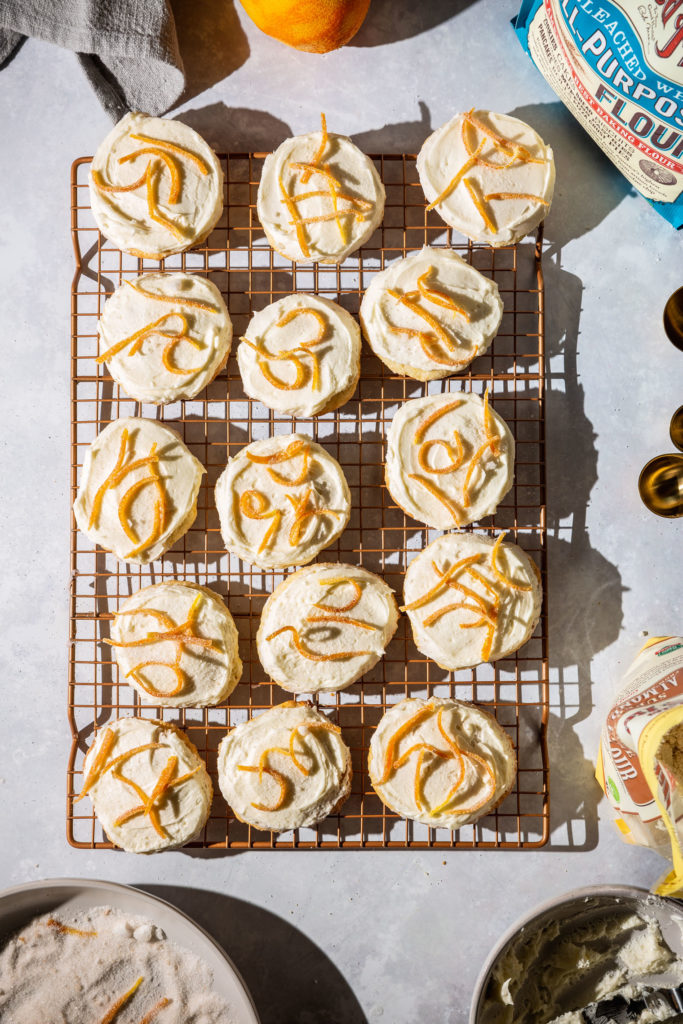 These Cardamom Orange Sour Cream Cookies with Candied Citrus Peel are a must for your holiday cookie tray! The cookies are soft with a touch of tang and don't require you to roll out the dough or even chill it!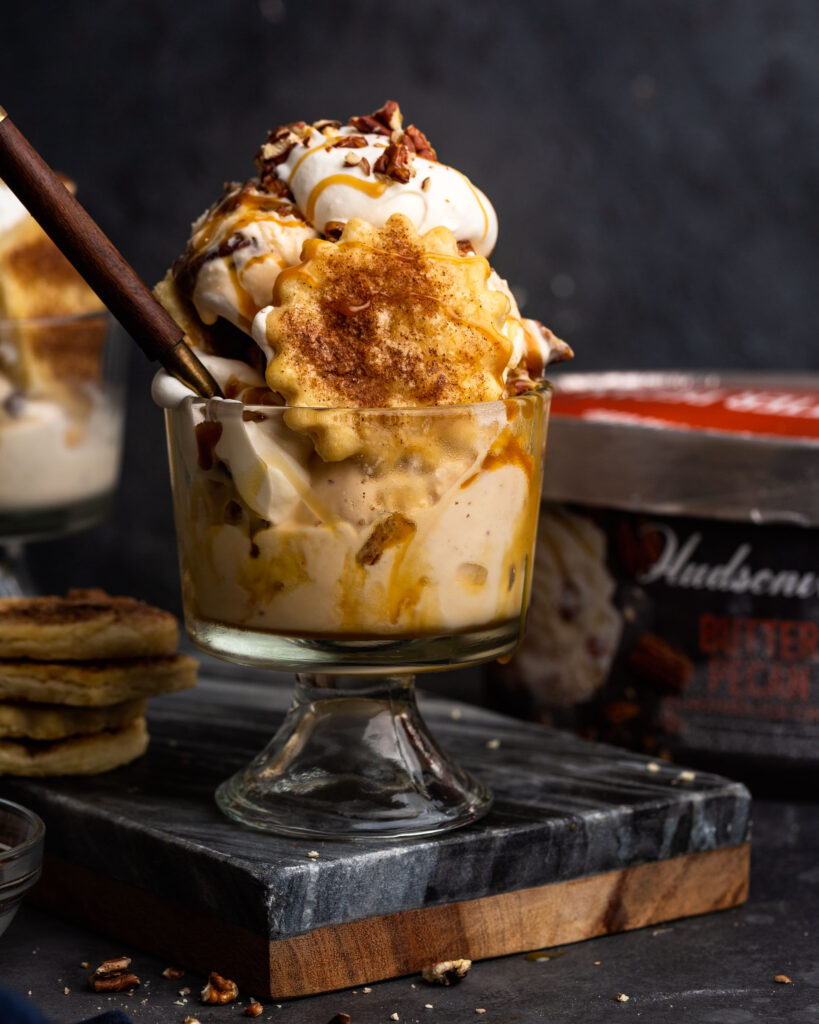 This Pecan Pie Sundae recipe is for all my ice cream lovers out there that would rather eat ice cream for the holidays than pies! Made using Hudsonville's nutty Butter Pecan ice cream, homemade pie crust cookies, toasted nuts, and a drizzle of caramel – what's not to love?!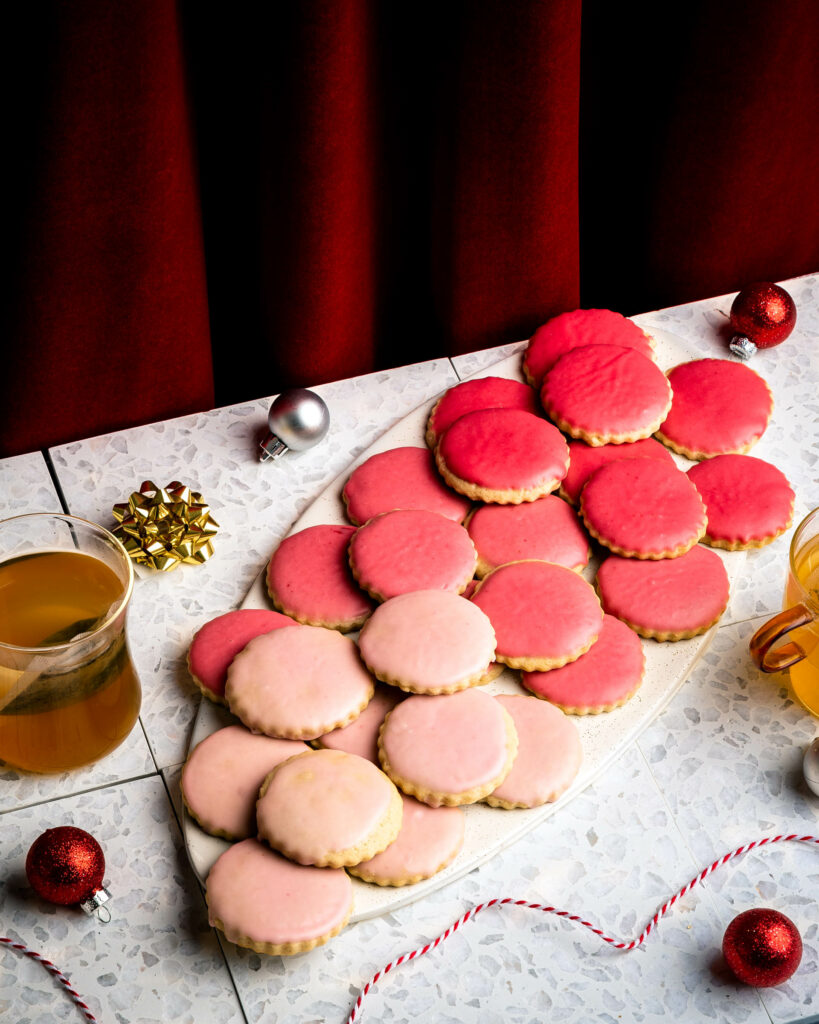 These sour cream cookies with cranberry orange glaze are soft with hints of nutmeg and cinnamon. They are an easy cut out cookie that requires no chilling so you can whip these up in no time!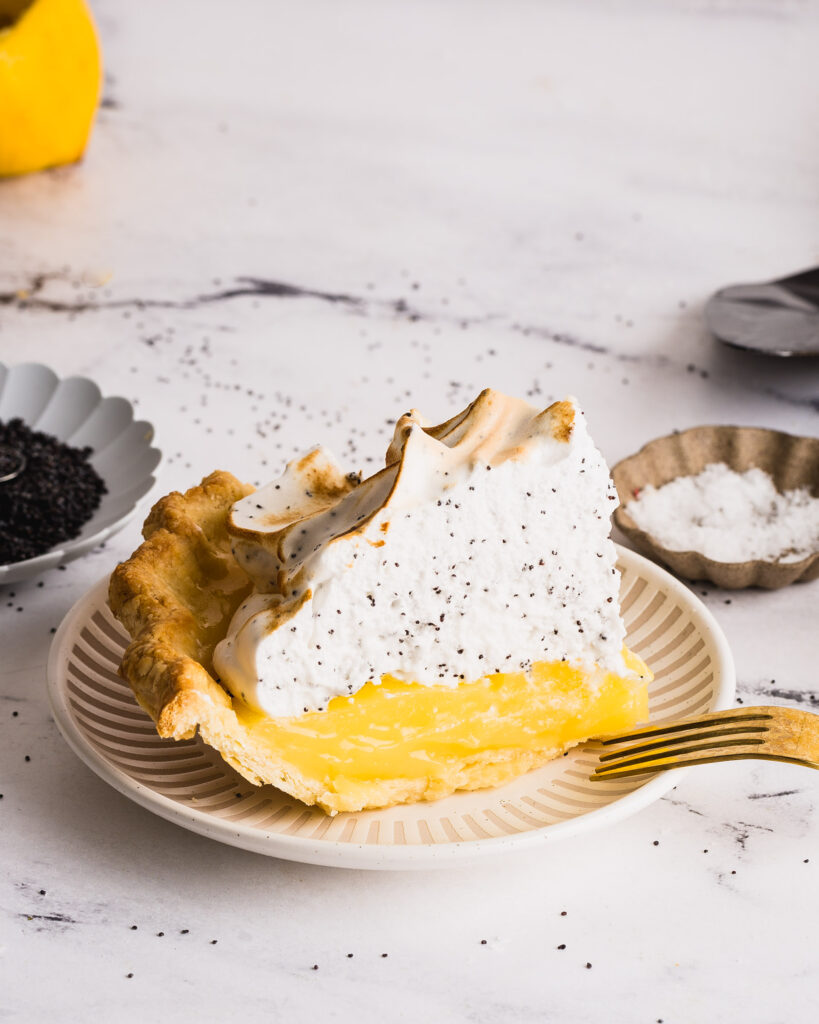 Sharing the recipe for this Lemon Poppyseed Meringue Pie from Petra Paredez's cookbook, Pie For Everyone. This tangy pie is topped with a showstopper of torched meringue which makes it perfect for special occasions and holidays.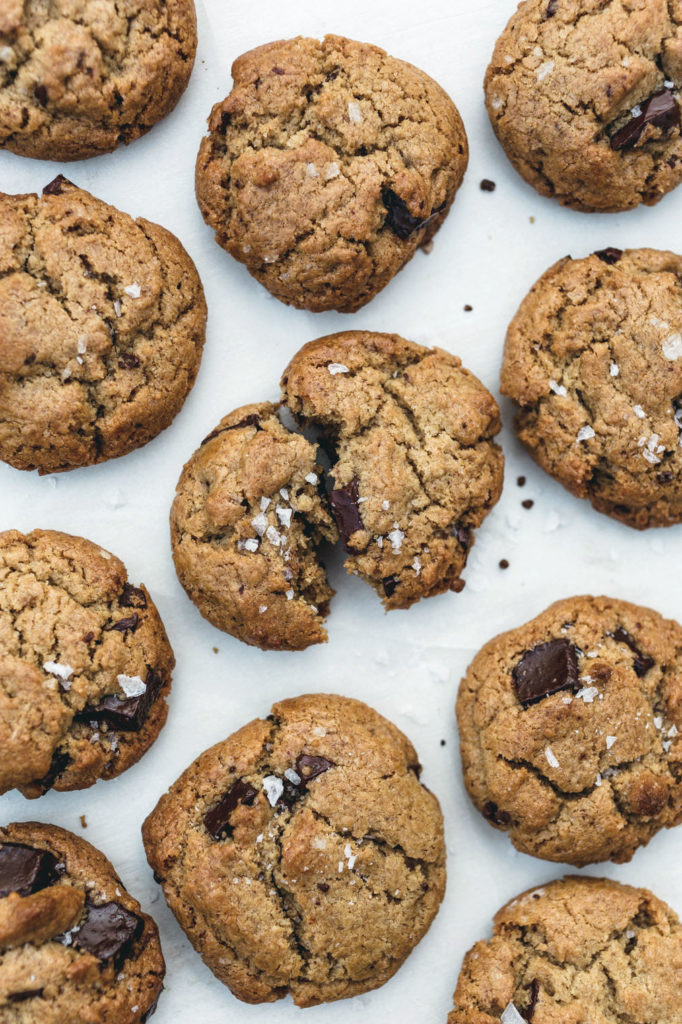 These Salted Tahini Chocolate Chip Cookies are the perfect hybrid between indulgent chocolate chip and a rich nut butter cookie.
I also wanted to take a moment to highlight that I'm excited to be one of Google's paid early testers for their Thank with Google pilot program! Thank with Google is an experimental feature that allows you to purchase a virtual sticker and directly show your appreciation for content I've created here on Vegetarian 'Ventures. As a loyal reader, you now have the option to send a paid sticker and personal message to let me know you are enjoying the recipes.
You can find the Thank with Google feature in my sidebar on the right! If you test it out, even just to send a free sticker, let me know what you think! I'm so excited to have this additional avenue for you to support Vegetarian 'Ventures through and to hear from you all!
What are some of your favorite holiday dessert recipes to make? Let me know in the comments below! And make sure to tag Vegetarian 'Ventures on Instagram and use #vegetarianventures if you end up trying any of these dishes out!