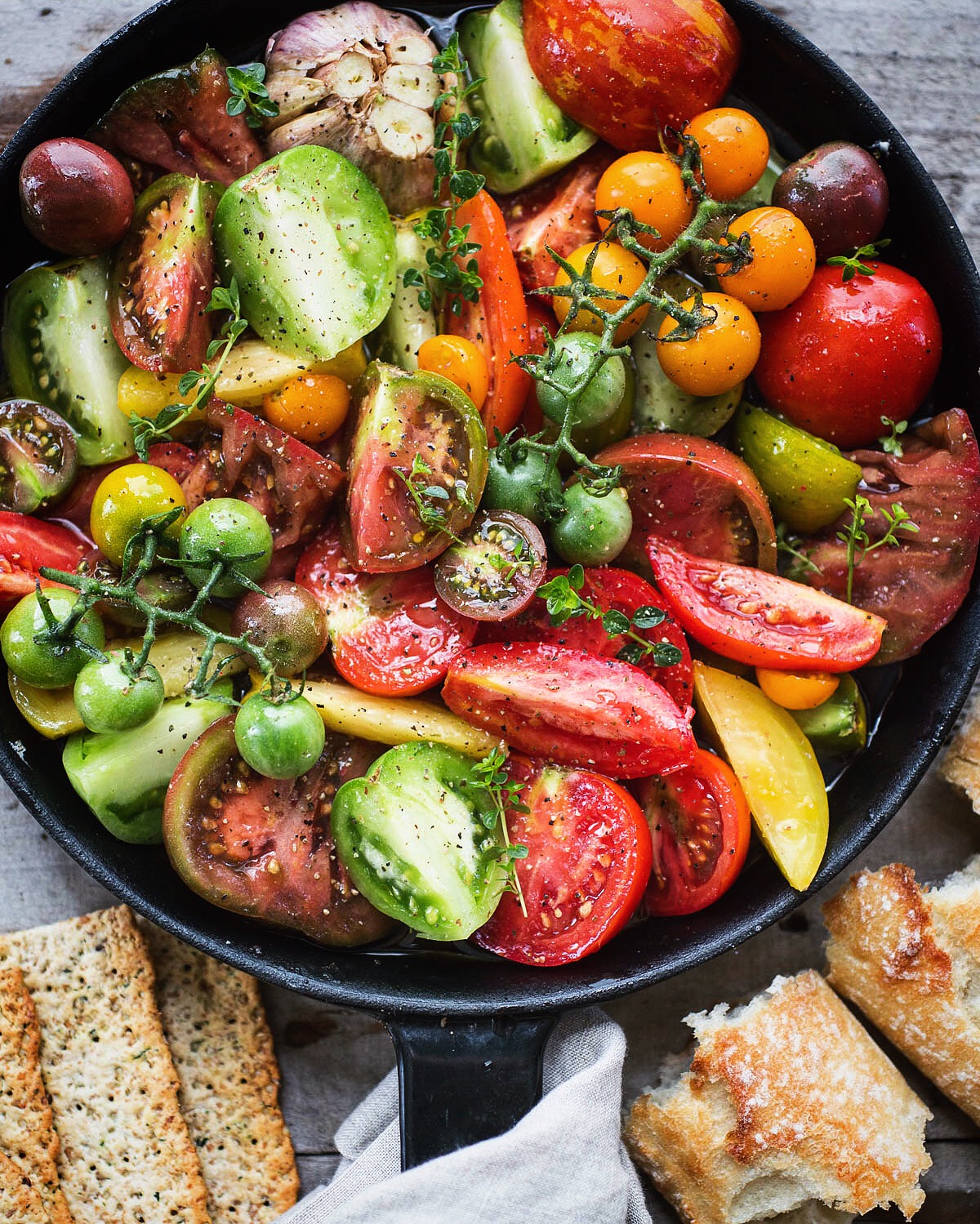 Top 5 Recipes of 2016 + A Look Back & New Goals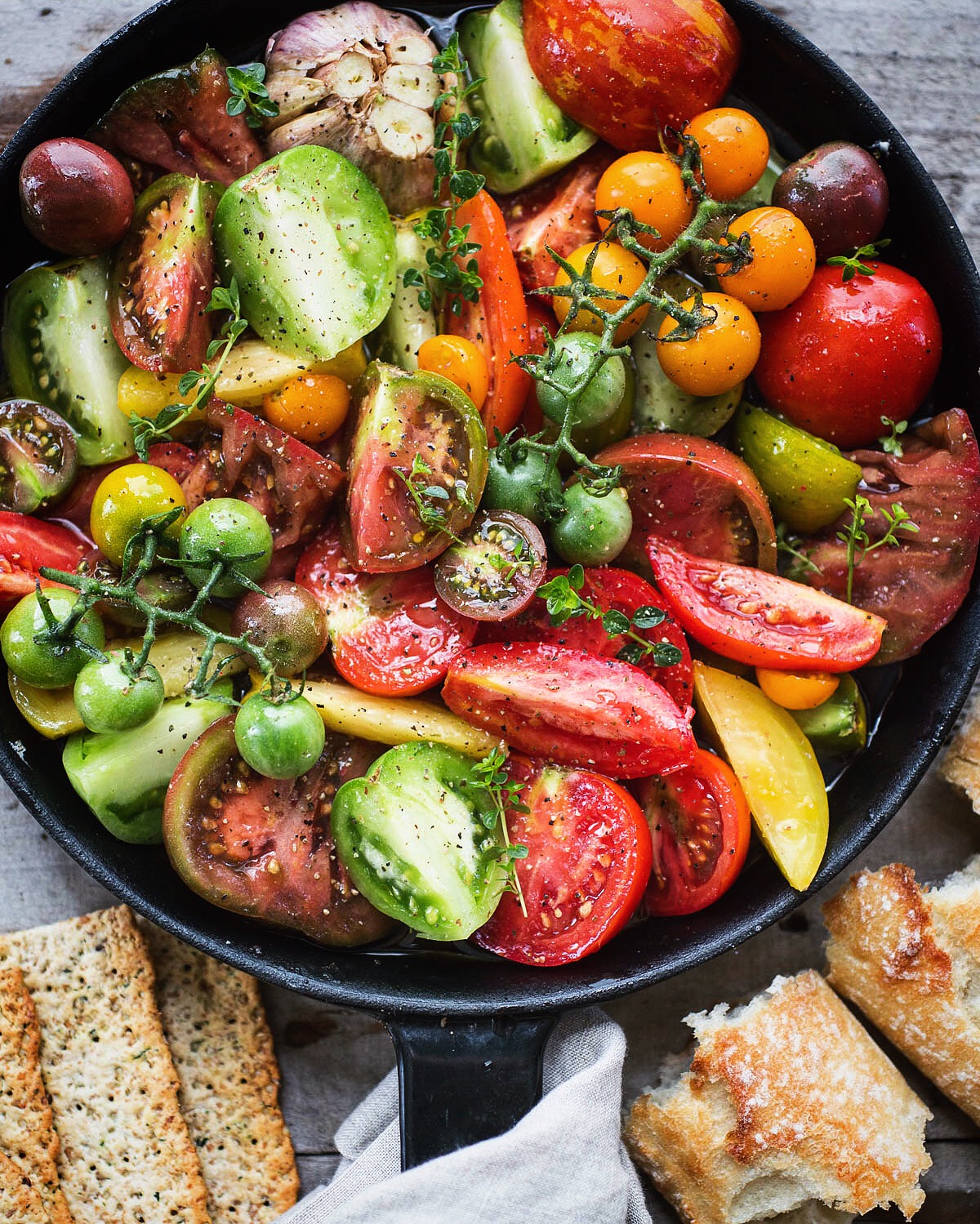 Above photo was one of the top 9 most liked photos on VV's instagram account – go check it out for the full top pictures!
2016 was…a weird year for me. It was sort of an in-between year as I kept my head down a good chunk of it working endless on my book photographs for the first half and another big project (I know, I hate keeping secrets from you guys) for most of the second half (that I will be revealing in due time). Not to say that was bad – as a workaholic (I mean Virgo..), I love pouring my creativity into big projects.
I don't like to talk politics on here but that was another curveball in my year – all I will say on the topic is that I live in Indiana and already had a fierce disliking for how Pence was running our state. Politics and workload aside, 2016 was still really amazing for me – I was healthy, snuggled nightly with my favorite pup, celebrated six years of being with Wyatt, made a living doing what I love, finished my first cookbook, and made a ton of delicious recipes. Speaking of recipes, here are the top 5 recipes that I posted this year (based on views):
Top 5 Vegetarian 'Ventures Recipes of 2016:
1. Smoky Vegetarian Red Beans & Rice: This Smoky Vegetarian Red Beans and Rice recipe is loaded with up melt-in-your-mouth vegetables that are tender and packed with flavor.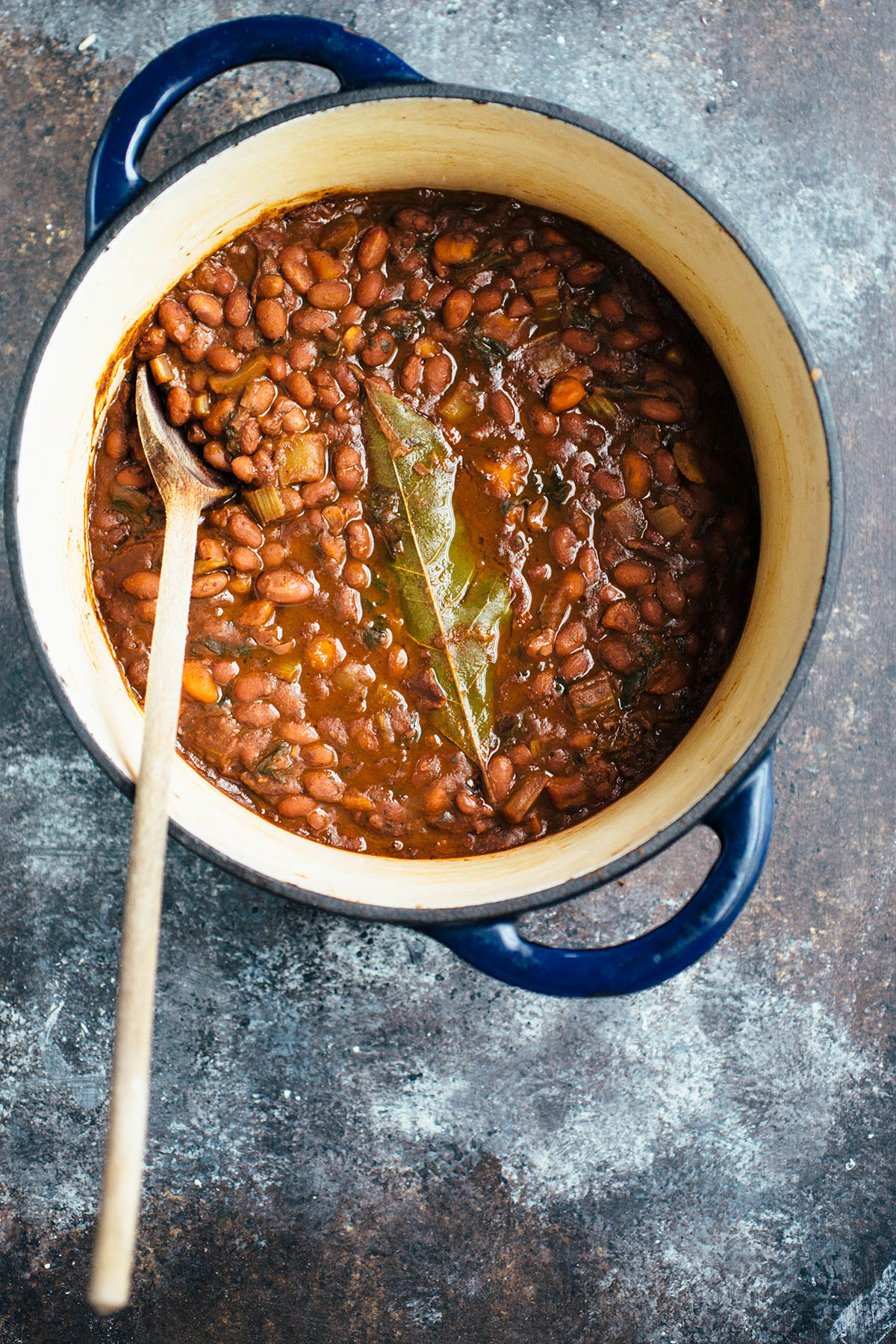 2. Spicy White Bean & Corn Gazpacho – This raw and flavorful Spicy White Bean & Sweet Corn Gazpacho is perfect for hot summer days when it's too warm to turn the stove on. The protein-packed white beans make it filling enough for a meal or it can be served in shooters for an easy appetizer.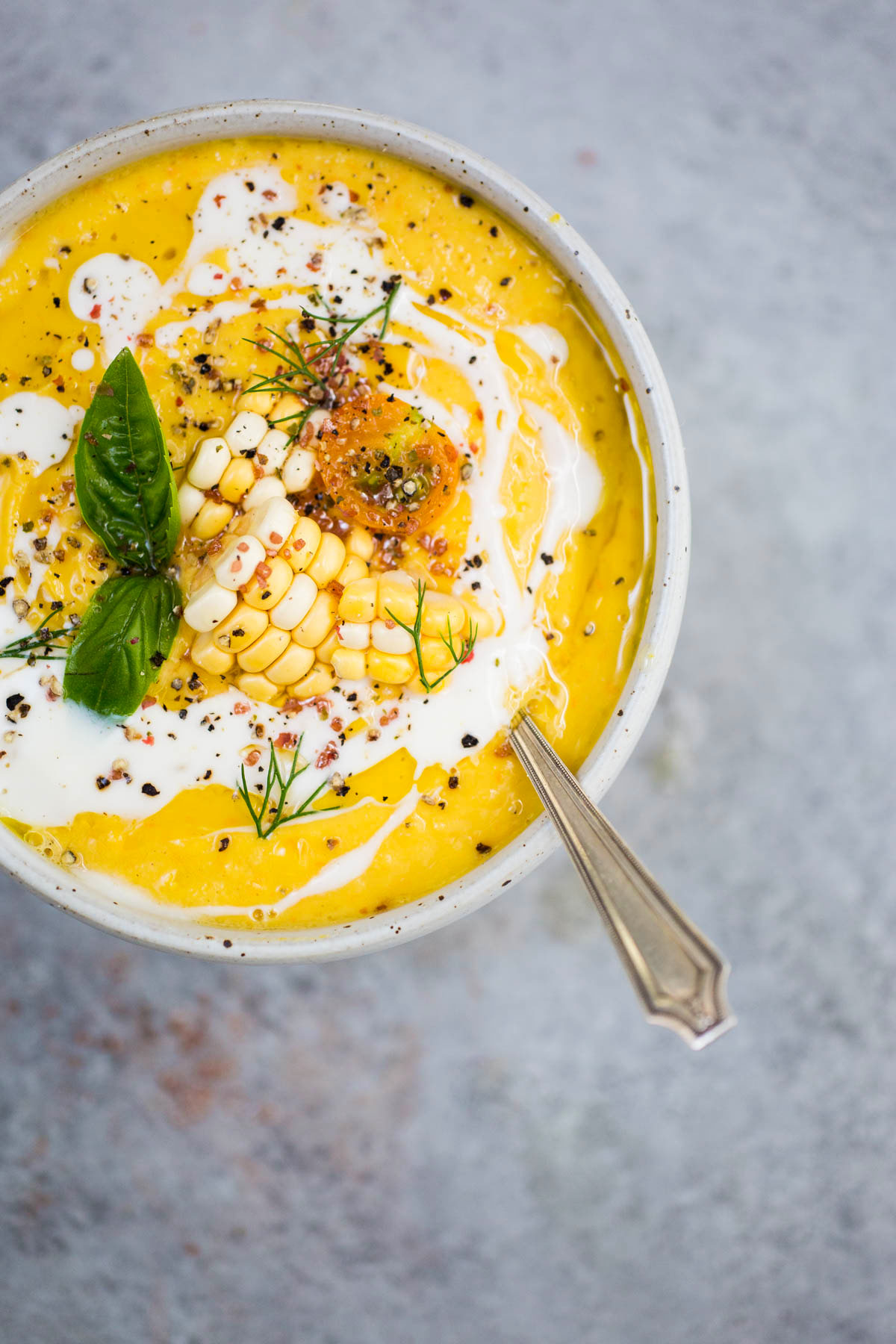 3. Mini Pimento Mac & Cheese Bites – Creamy and cheesy bite size Mini Pimento Mac & Cheese Bites!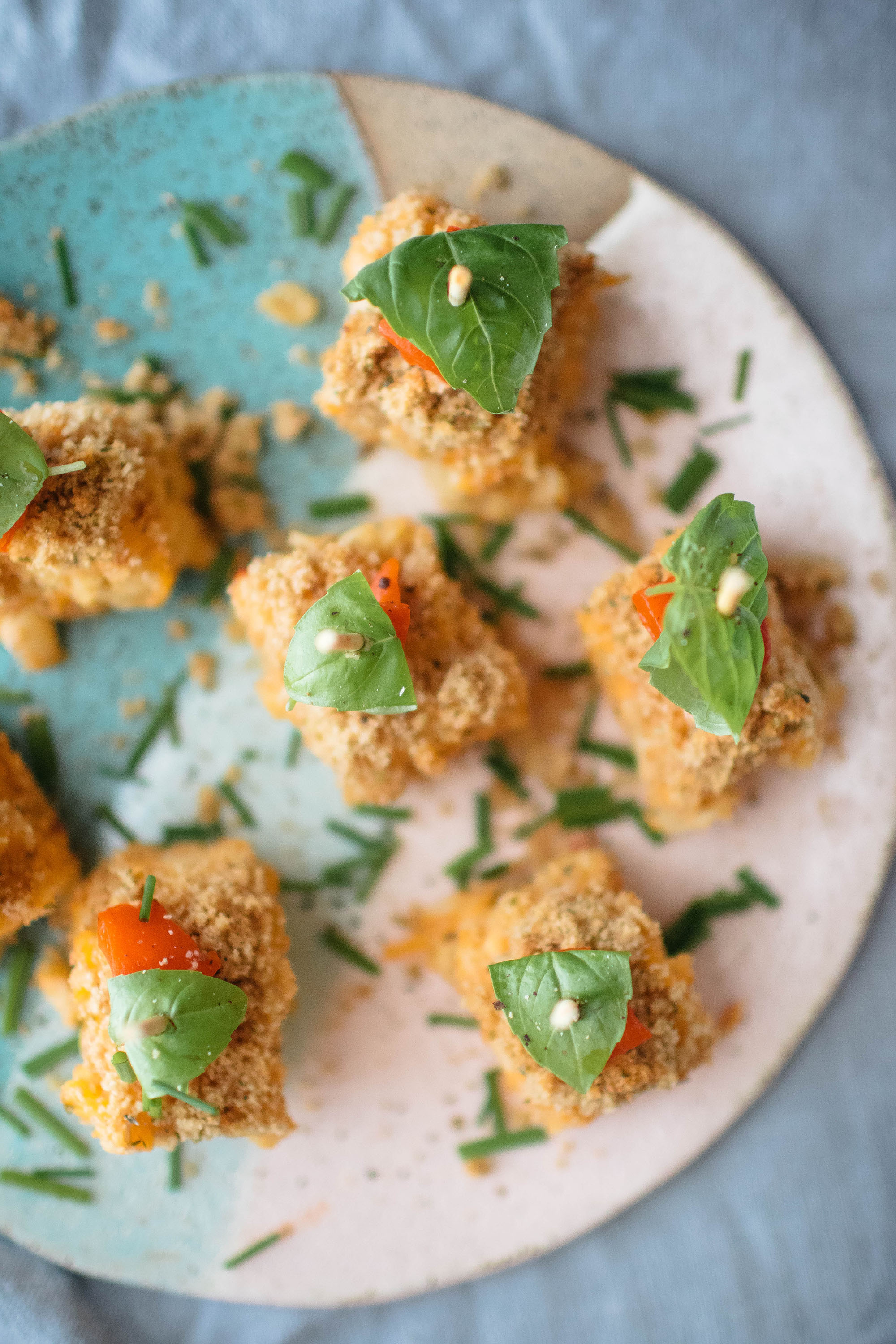 4. Vegetarian Spring Curry Ramen – This recipe for Vegetarian Spring Curry Ramen is the perfect comfort food on a rainy spring day. A curry broth chocked full of vegetables and noodles!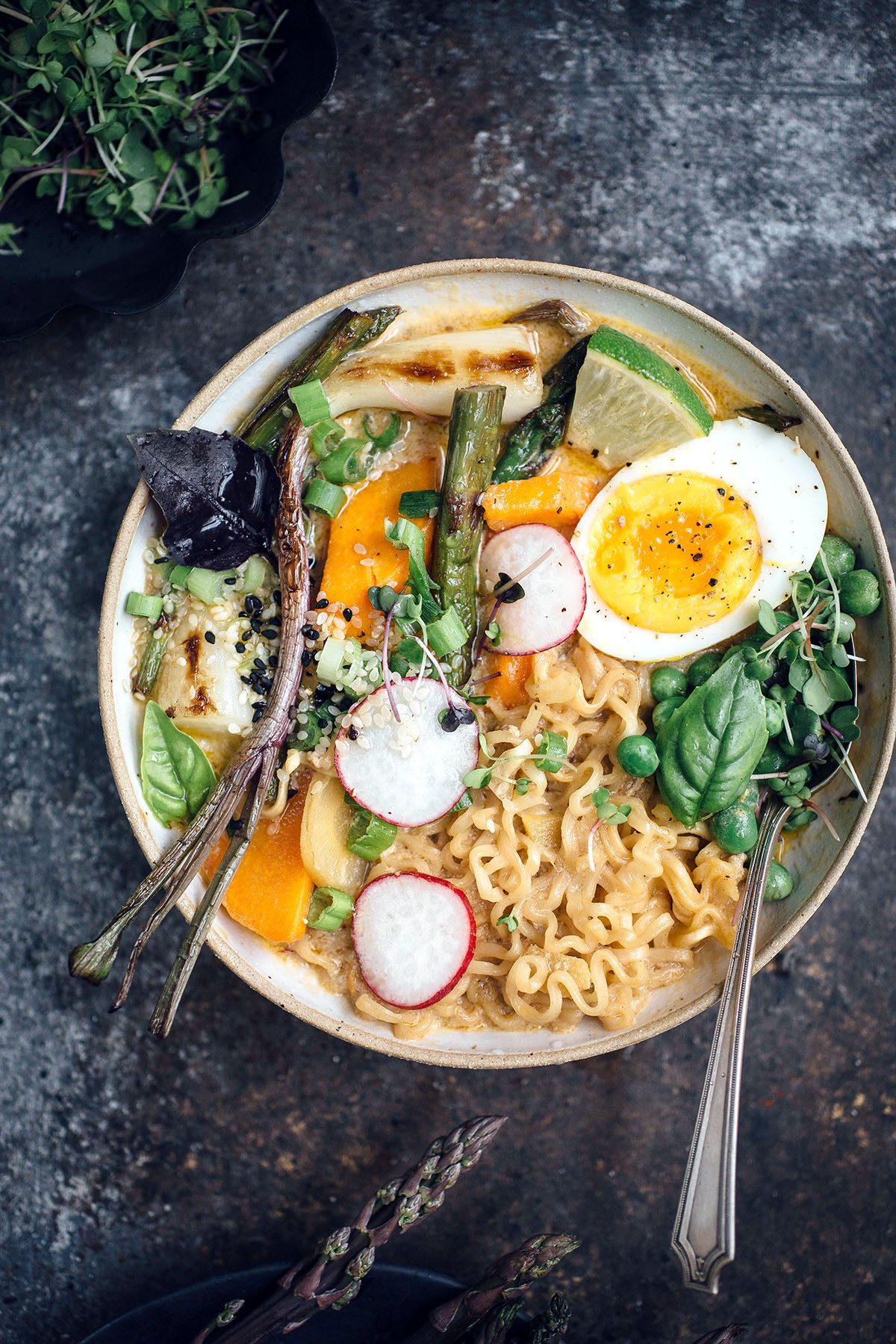 5. Smoky Pumpkin and Black Sesame Hummus – This Smoky Pumpkin & Black Sesame Seed Hummus is the perfect fall appetizer or an easy dinner with a side of chopped veggies and chips. This orange and black dip is also festive and perfect for Halloween parties!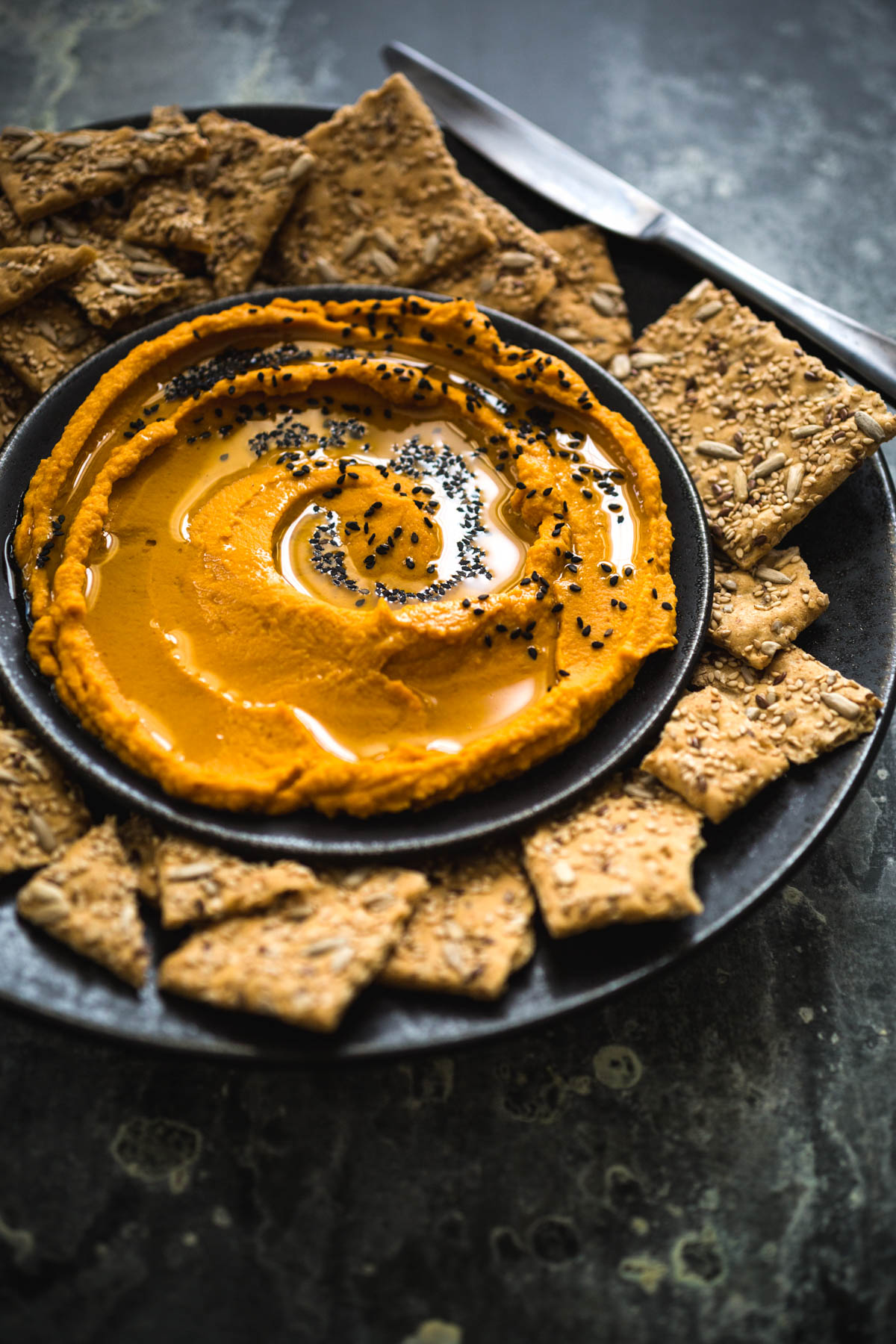 A few goals and notables for 2017 (because it's been proven that you are more likely to stick to goals if you write them down!):
Book! First and foremost, I have my first ever cookbook coming out in 2017! I am honestly still in so much awe that it's almost out in the world that I don't even really know what to say. I'm sure I won't be able to shut up about it over the next four months so I won't go on a huge rant now but I guess a big 2017 goal of mine is to get you as excited about this book as I am. I've been dreaming up this book since 2014 and just can't believe it's almost a reality!
Video. I know know, everyone is already doing it and I haven't really jumped on the bandwagon yet. I finally bought some lights and am hoping to incorporate video into my posts in the new year. I won't be doing those overhead recipe shots and instead want to focus on something more personal…whether that be some behind the scenes videos or a little vblog, we shall see!
Vegan and cruelty-free make-up. I kind of just gave up on make-up a few years ago when I decided I didn't want to support any brands that tested on animals. It was just so overwhelming to make sure brands aligned with my views – there are so many make-up brands out there and I couldn't always tell who was owned by a parent company that tested on animals or if the really hippy-dippy eyeliner from our natural co-op that always wore off after a few hours was really worth it. I've recently discovered this really great vegan make-up Youtuber (not a word but I'm using it) that has not only exposed me to dozens of vegan brands I'm excited to support but also shows how to apply the make-up for a natural and flawless look. I know make-up is kind of superficial goal but it's a self-care creative outlet I'd love to explore more – there is no reason not to want to get dressed up now and then!
More Mains. So many people come here looking for vegetarian meal inspiration and I want to incorporate more vegetarian main dishes into my posting calendar. It's so easy to get wrapped up in creating fun desserts or sassy drinks that I forget how actual practical weeknight meals would be really beneficial to a lot of you guys. Gonna be working on that!
Write More. I'd like to get back into journaling in 2017. I always had a journal growing up (whether it be a small locked diary or a sketchbook full of collages or a livejournal account) and it always helped to clear my head. I started this blog as a way to move my journaling online but the stuff that I need to be working through (anxiety) just isn't appropriate for this space anymore. I'm hoping to spend 10-15 writing every morning to get it all out of my head.
Get Active. Probably predictable but I had to throw this one on here. It's so easy to go for a hike or swim in the summer but I am definitely starting to feel the slug of sitting at a desk for 10 hours while it's 10 degrees out. I asked for a FitBit for Christmas (so 2015, I know) in hopes that it will help get me motivated since I love all things stats and goals.
What are your 2017 goals? What are you going to miss about 2016?
Last but not least, THANK YOU THANK YOU THANK YOU for following along and reading VV! I don't say it enough but this space would be nothing without readers like you! <3