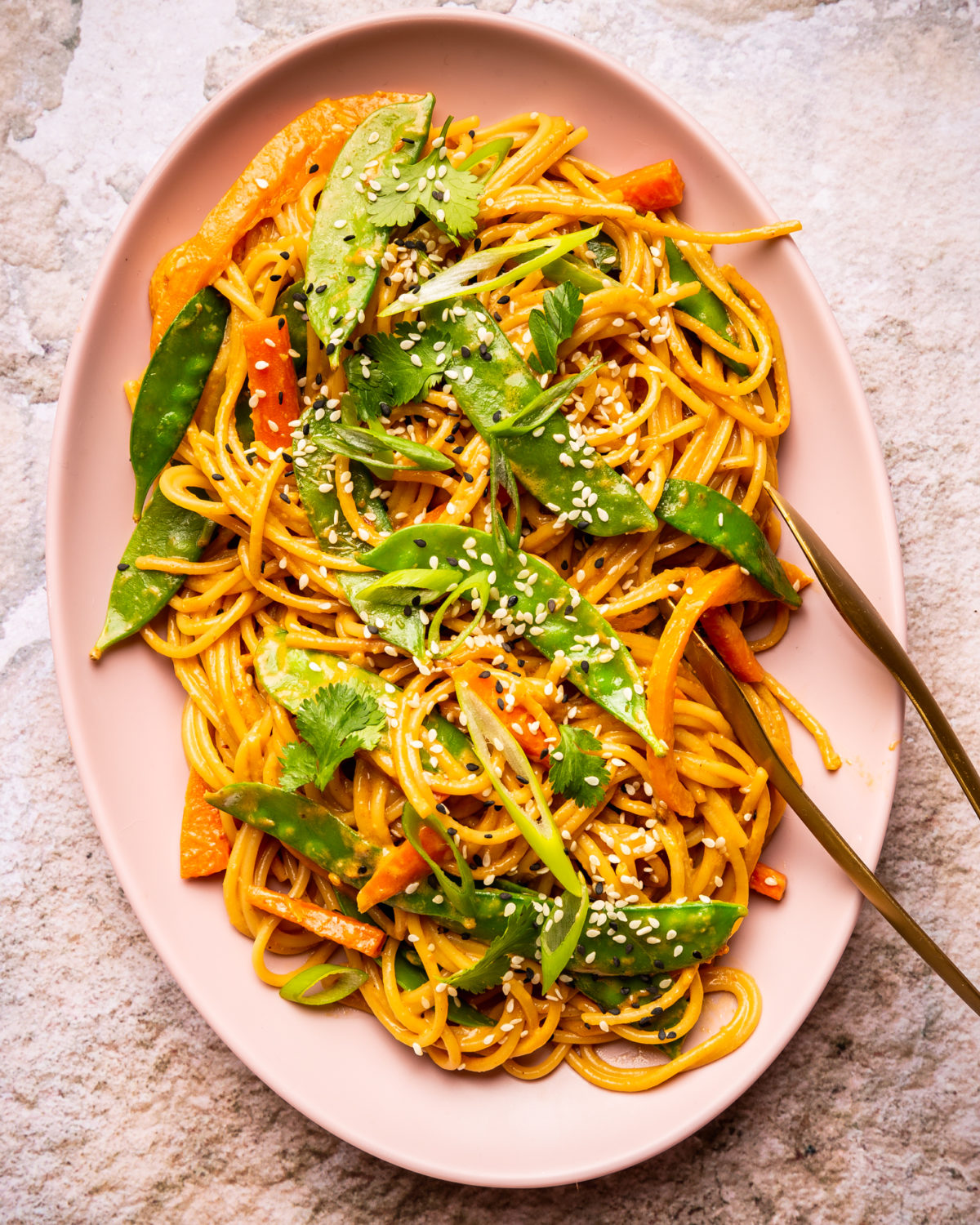 10 Vegetarian Recipes Featuring Pasta
Today I wanted to share with you 10 vegetarian recipes featuring pasta from the site. My hope is that it will help you find new and creative ways to enjoy a staple you probably have plenty of in your pantry right now. Whatever pasta shape you've got hiding in the kitchen – whether it be spaghetti, elbow macaroni, couscous, or penne – we've got ya covered with these recipes: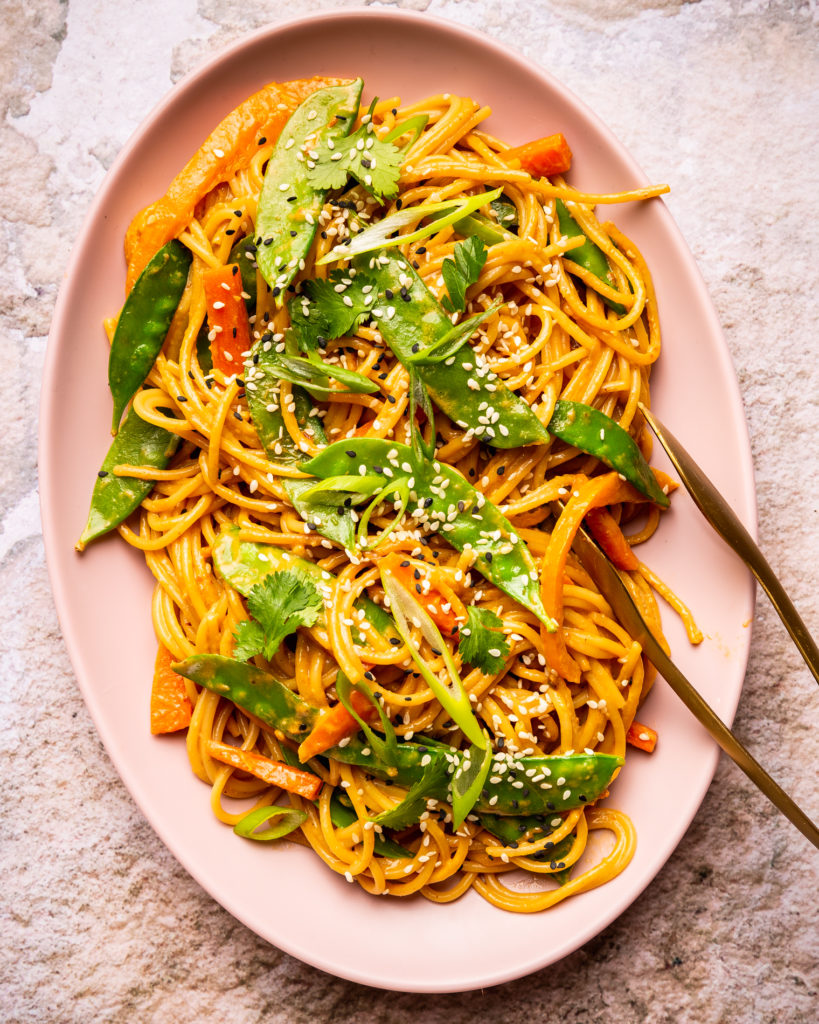 Vegetarian Sesame Peanut Ginger Noodles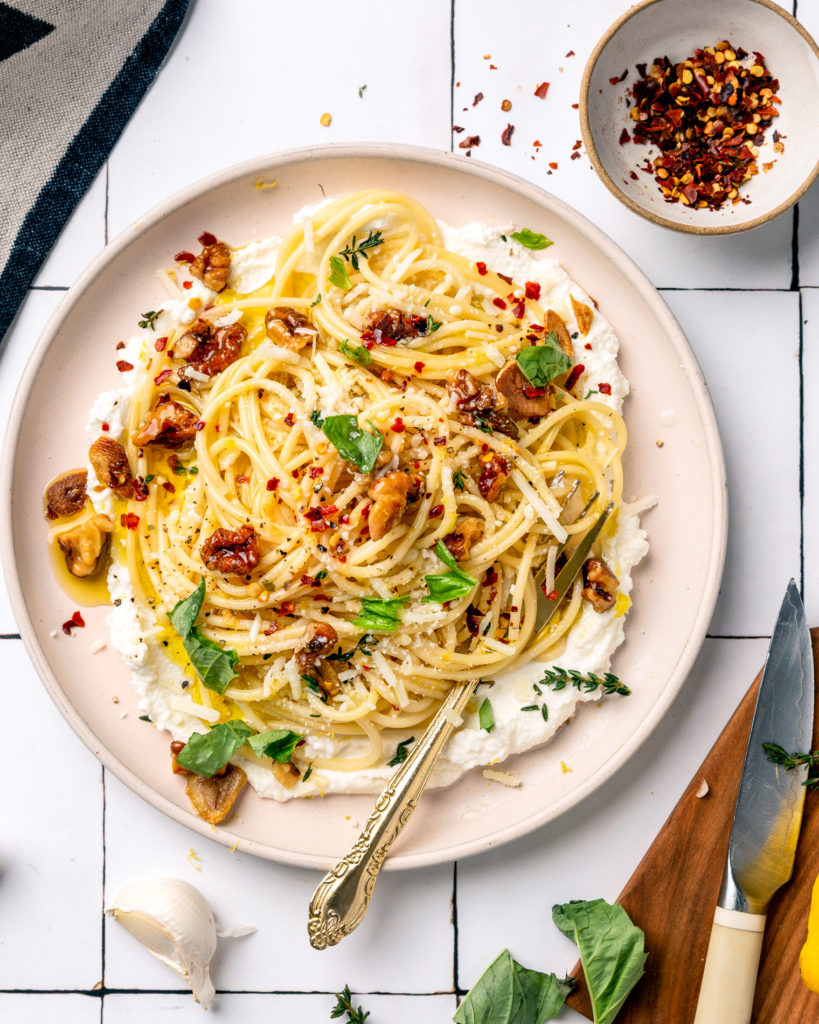 This Walnut Ricotta Lemon Pasta is a light and simple vegetarian pasta dish that comes together in under 30 minutes!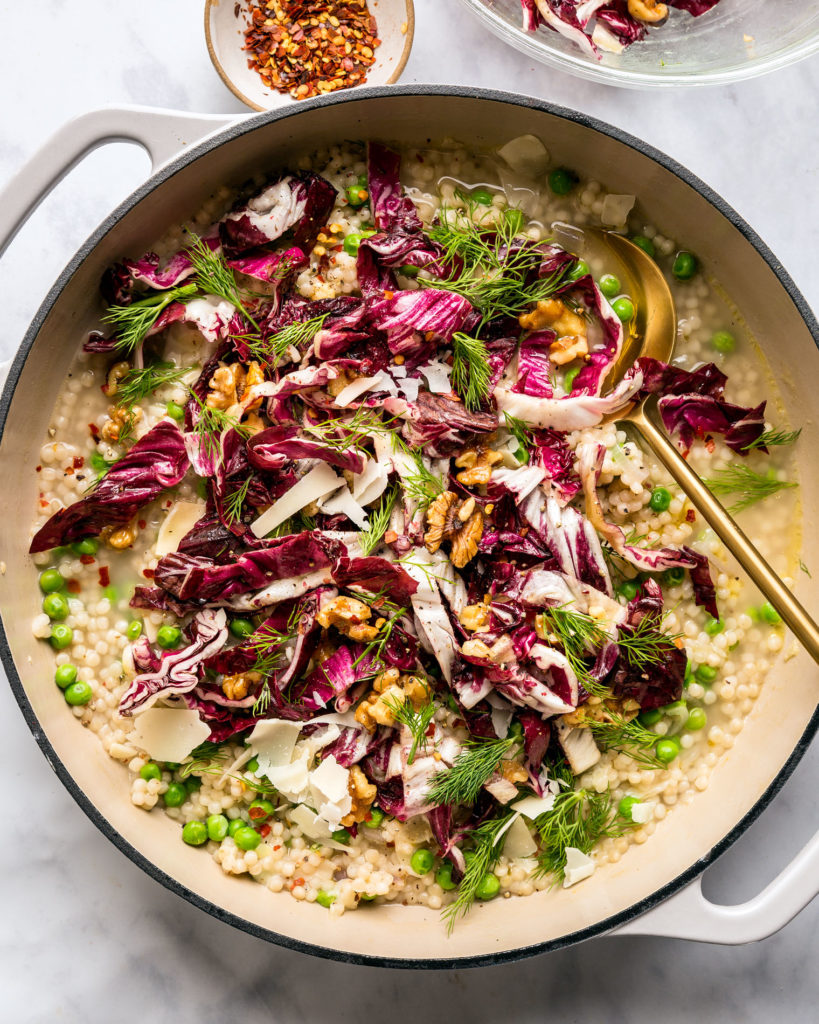 This Risotto-Style Couscous with Peas, Radicchio, & Dill recipe is a quick and simple vegetarian twist on traditional risotto (which is usually made with arborio rice).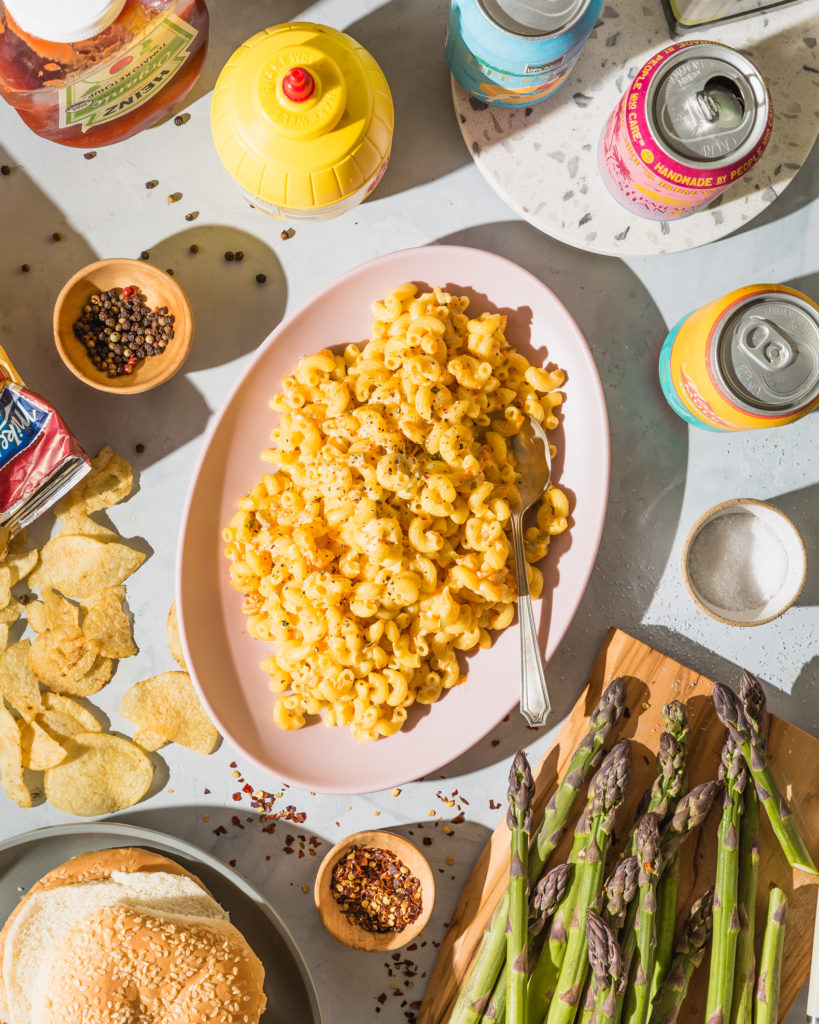 This delicious Mac Salad is from the gorgeous Aloha Kitchen, a cookbook by Alana Kysar with recipes from Hawai'i. It's perfect for summer cookouts or picnics.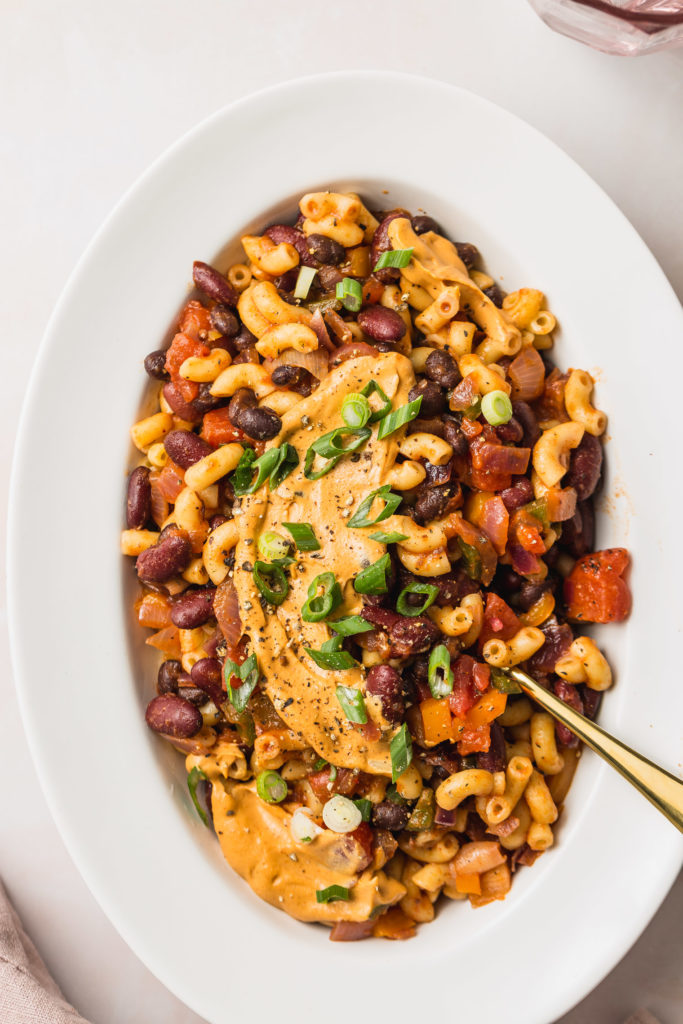 This Vegan Chili Mac recipe from Power Plates is the ultimate comfort food: a vegan hybrid between macaroni and cheese and chili.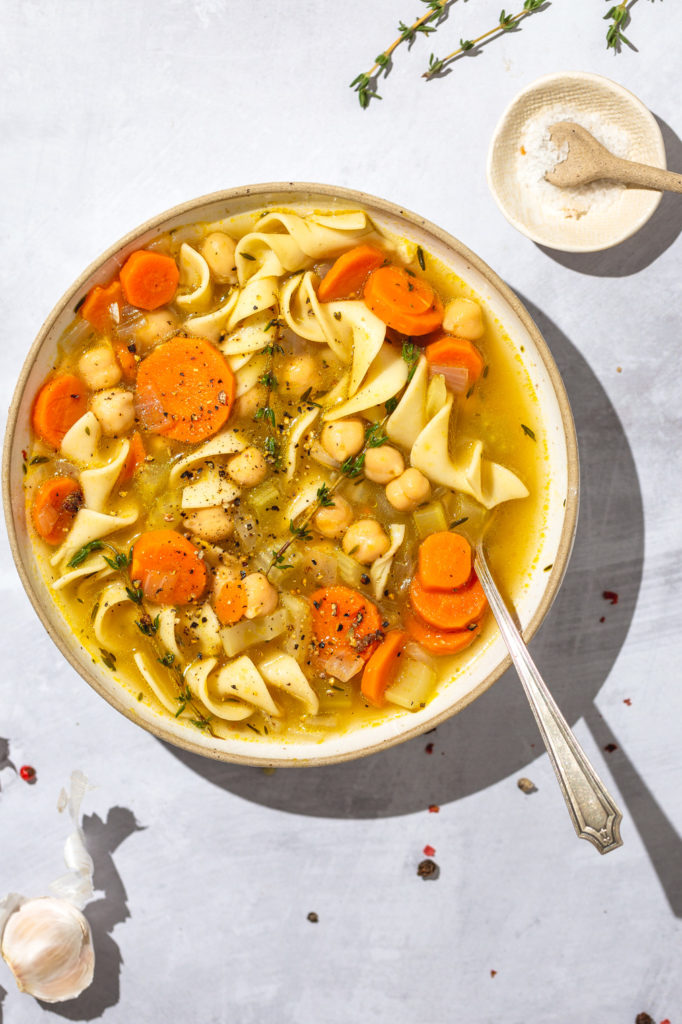 This Chickpea Noodle Soup recipe is chocked full of healthy vegetables, hearty beans, and chewy egg noodles. This soup is a great way to get more vegetables into your meals while still enjoying the comfort of delicious pasta.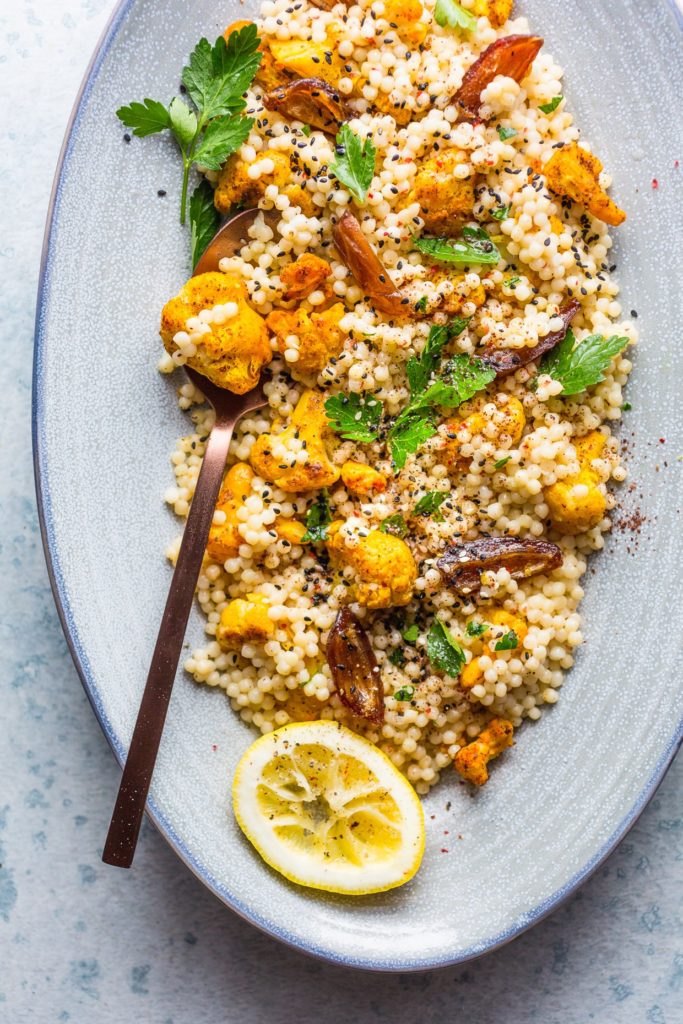 This Roasted Cauliflower & Dates Couscous Salad with Creamy Tahini is a great vegetarian side dish or easy lunch for any season.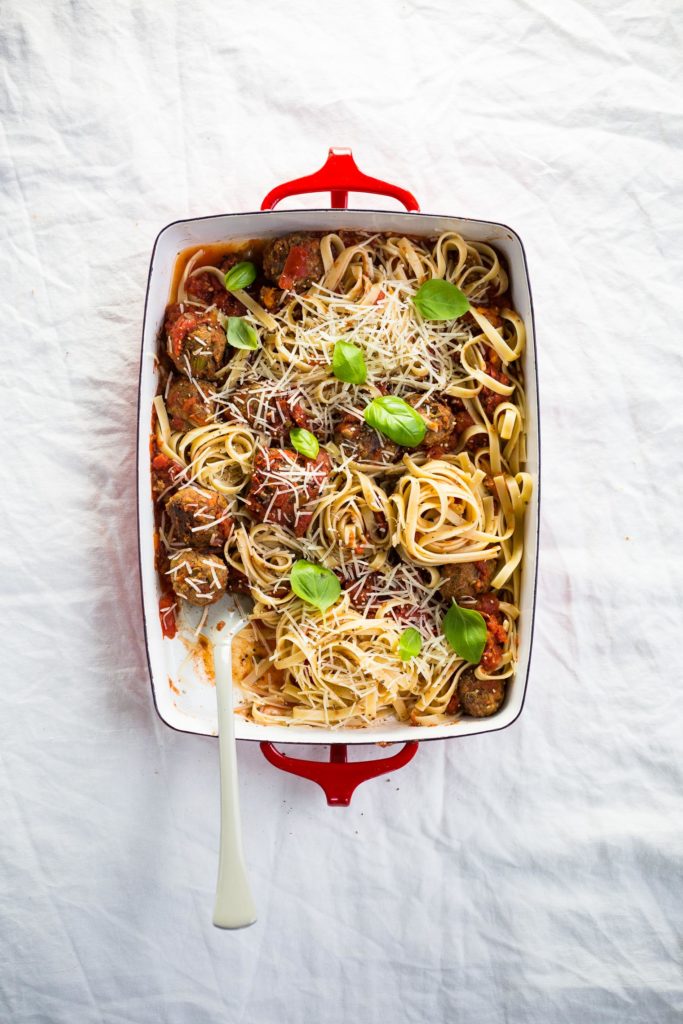 These Healthy Vegetarian Lentil-Walnut Meatballs are the perfect meat-free meal. Serve them with spaghetti and your favorite tomato sauce for a hearty main.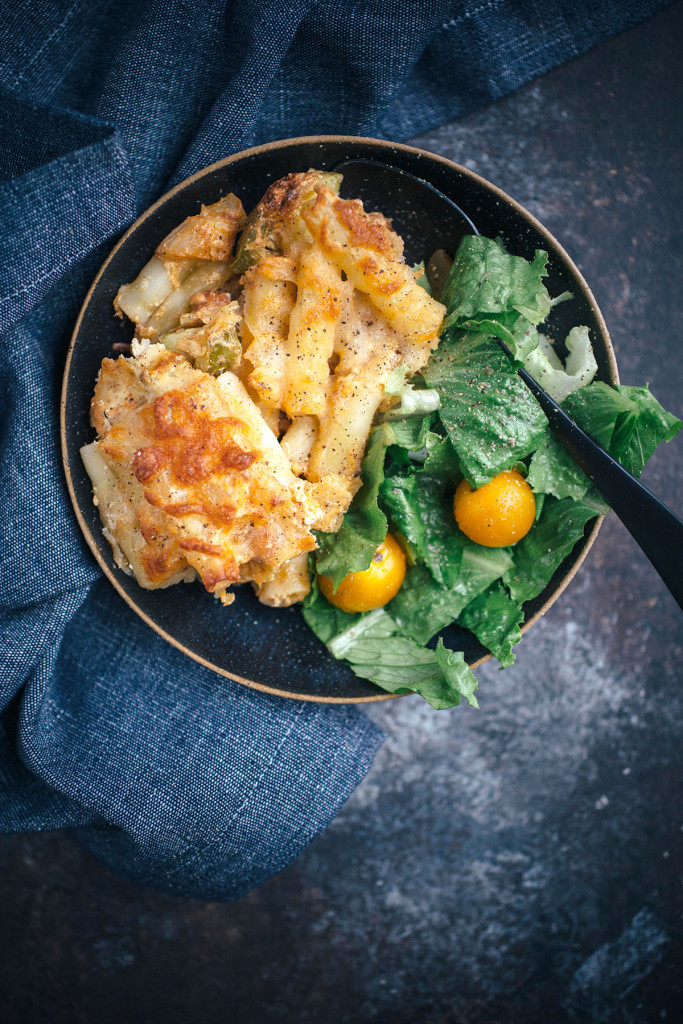 This Vegetarian Baked Ziti With Chorizo-Spiced Chickpeas recipe is packed with vegetables, protein-rich beans, gooey cheese, and deliciously carb-y pasta.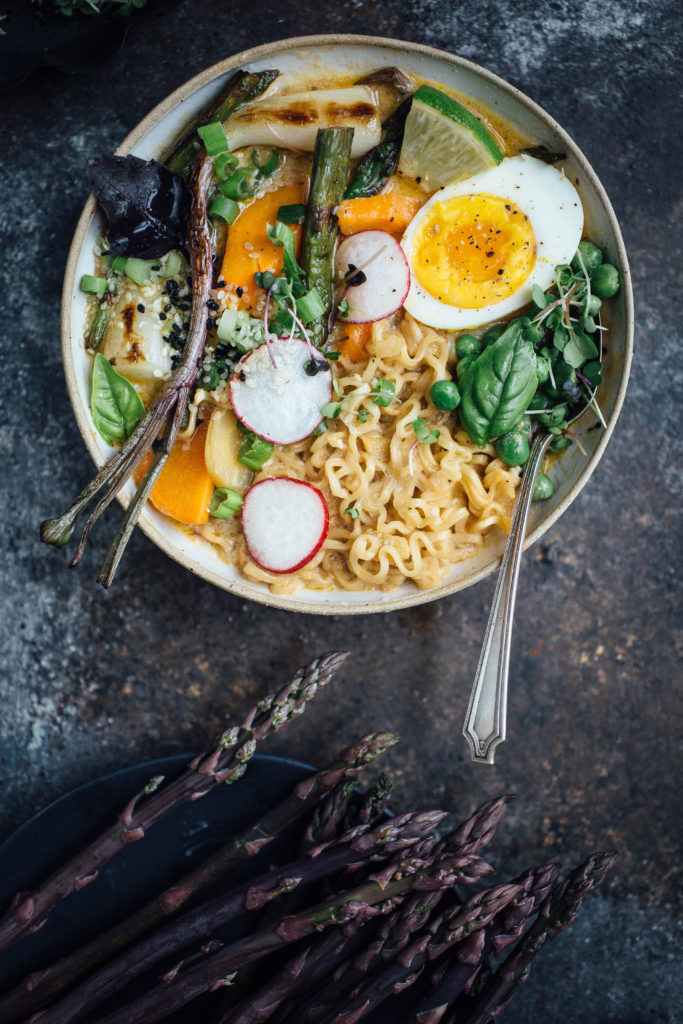 This recipe for Vegetarian Spring Curry Ramen is the perfect comfort food on a rainy spring day. A curry broth chocked full of vegetables and noodles!
That's it! What are some of your favorite vegetarian recipes featuring pasta? Let me know in the comments below and make sure to tag me on Instagram and use #vegetarianventures when trying any of these dishes out!