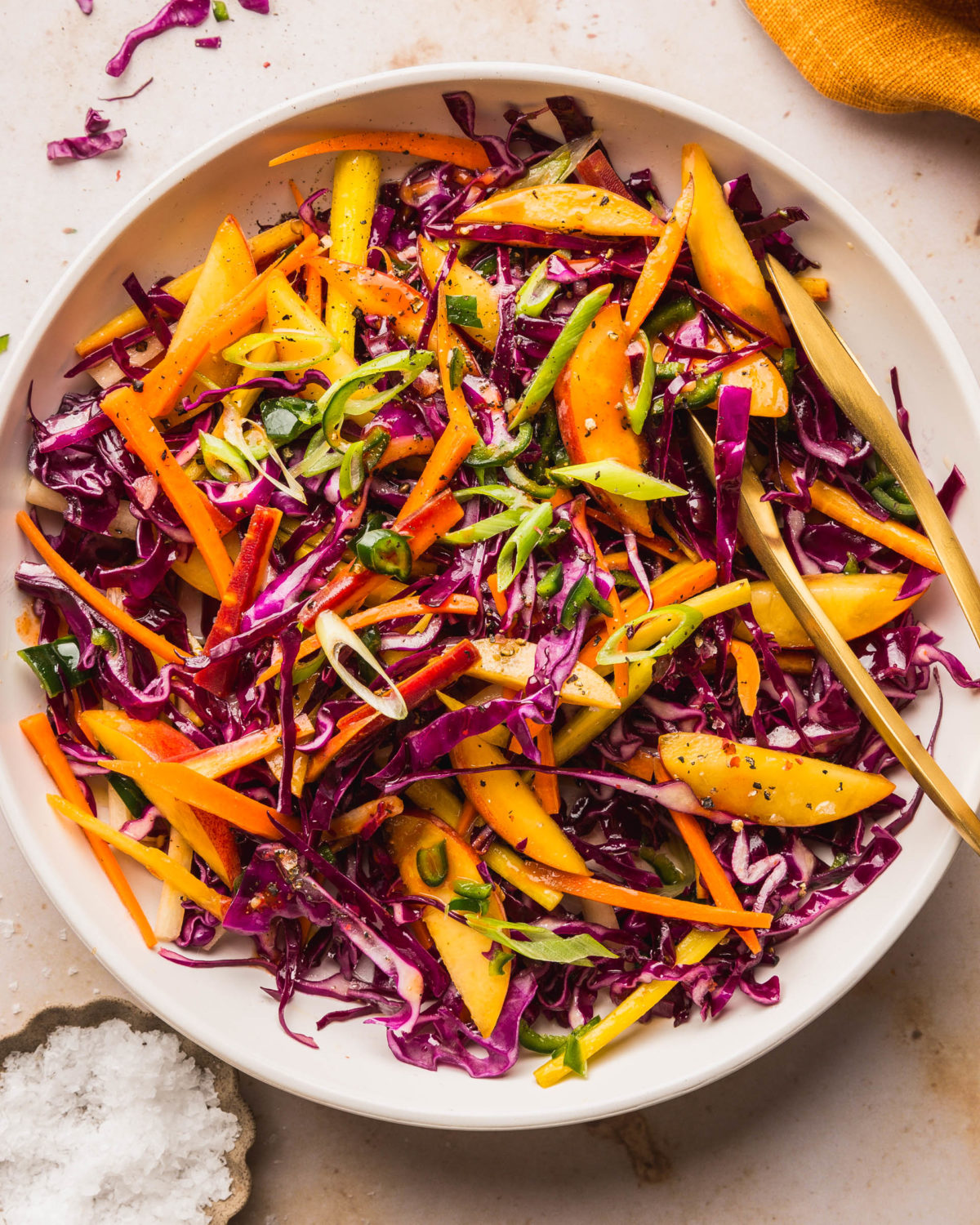 22 Vegetarian Memorial Day Recipes For A Laid Back Weekend
Today I'm sharing 22 Vegetarian Memorial Day Recipes For A Laid Back Weekend to help bring some inspiration to your weekend ahead.
For many of us, this weekend always feels like the first weekend of summer and no long weekend would be complete without some delicious food. Whether you are planning to host a grill out, pack up a picnic, or head to the beach this holiday weekend, here are the 22 vegetarian Memorial Day recipes for a laid back weekend that I would suggest you consider making: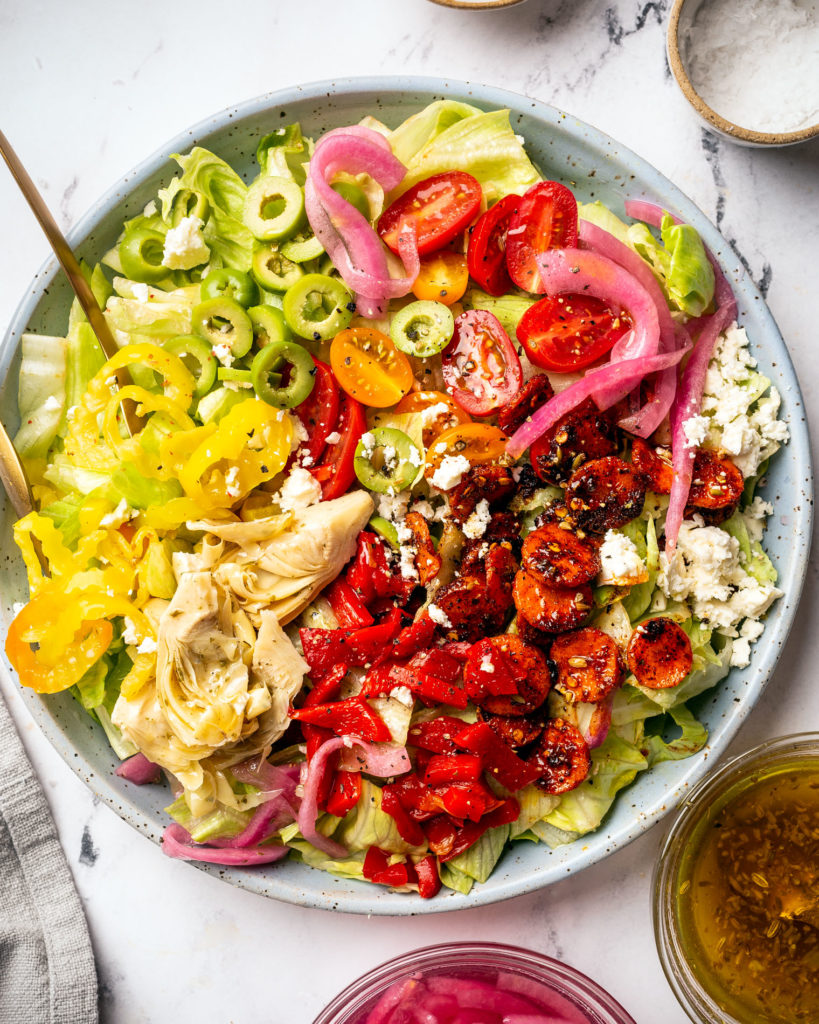 Starting out this vegetarian Memorial Day Recipes round-up with this veggie packed Vegetarian Antipasto Salad with Pepperoni-Spiced Roasted Carrots because it would be a perfect salad to serve as a side when grilling out or to just make and enjoy as a lunch main.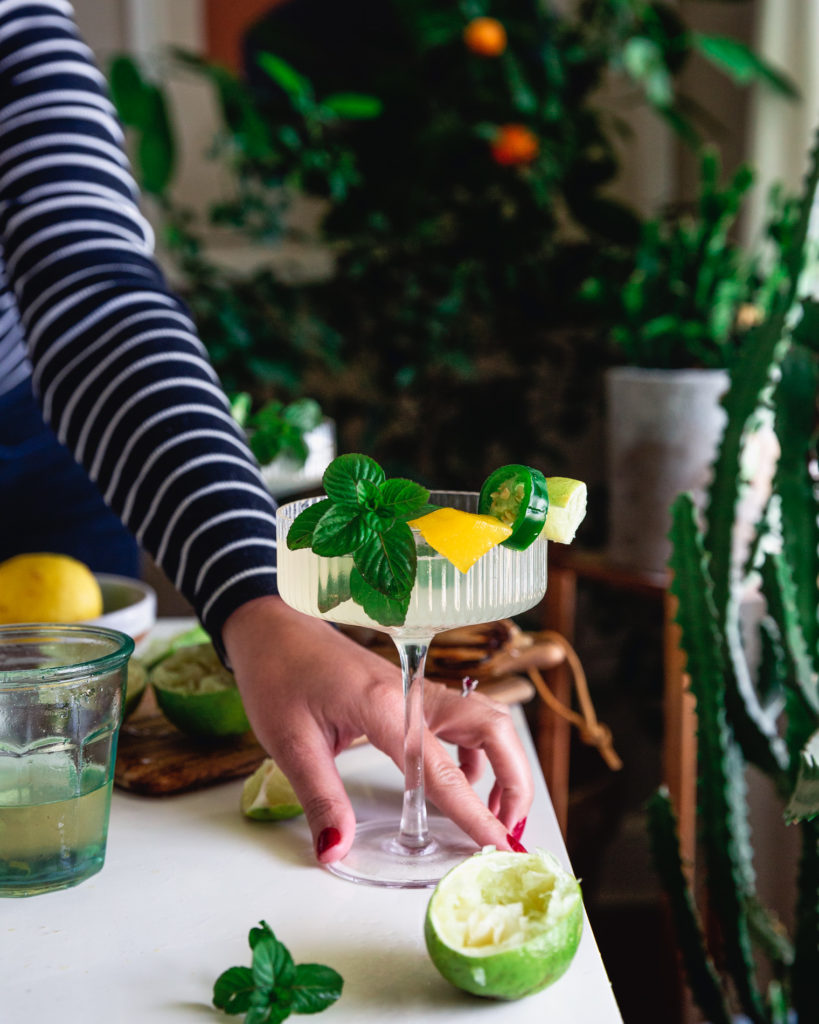 Small batch cocktails will be the way to go this year! This Jalapeño Mango Lime Gimlet is a go-to for me when I want a refreshing and spicy cocktail! If you make the simple syrup ahead of time then this cocktail comes together in just a few minutes!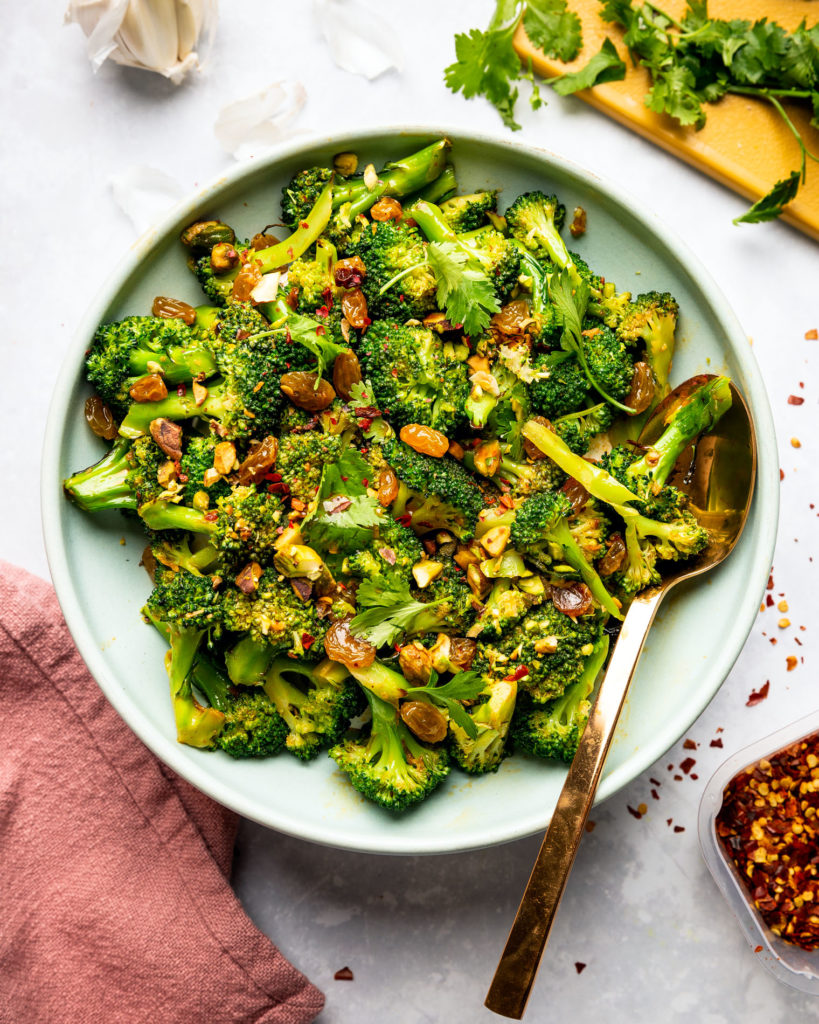 This Easy Broccoli Raisin Salad with pistachios and herbs is another side salad that would be perfect for your grill out. You could even grill the broccoli instead of roasting it!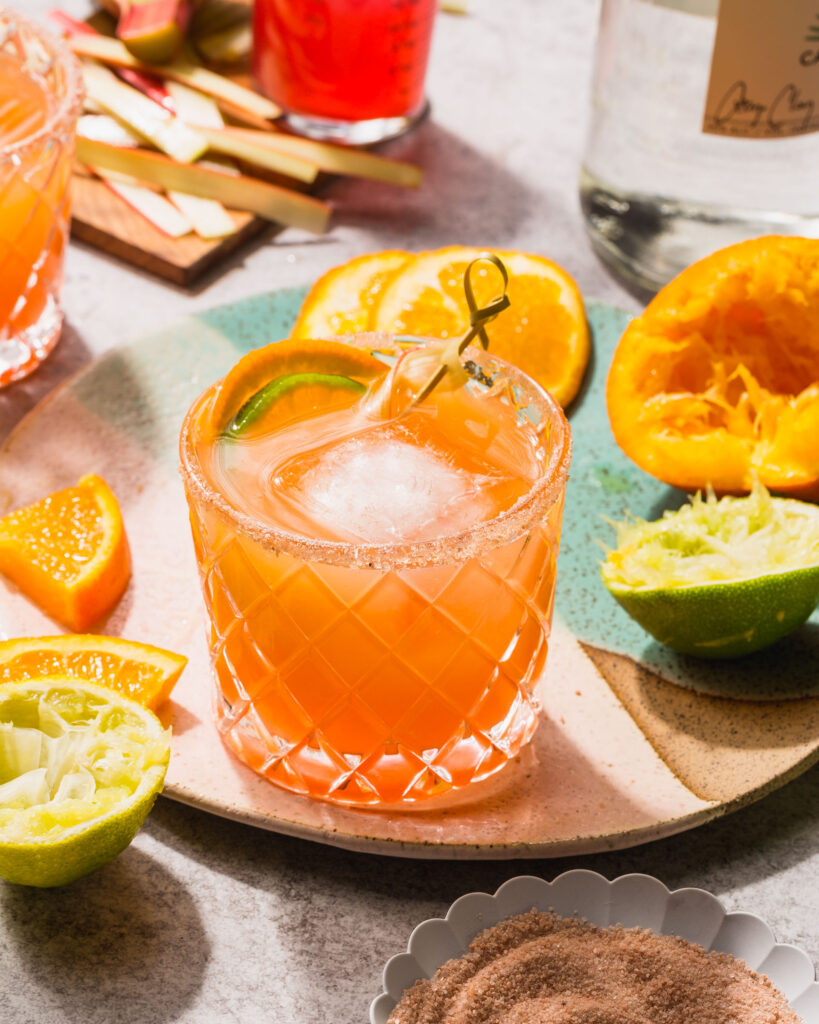 These Orange Rhubarb Margaritas are the perfect tequila drink to enjoy on a sunny spring day. The rhubarb simple syrup can be made ahead of time so they can be whipped up in just a few minutes.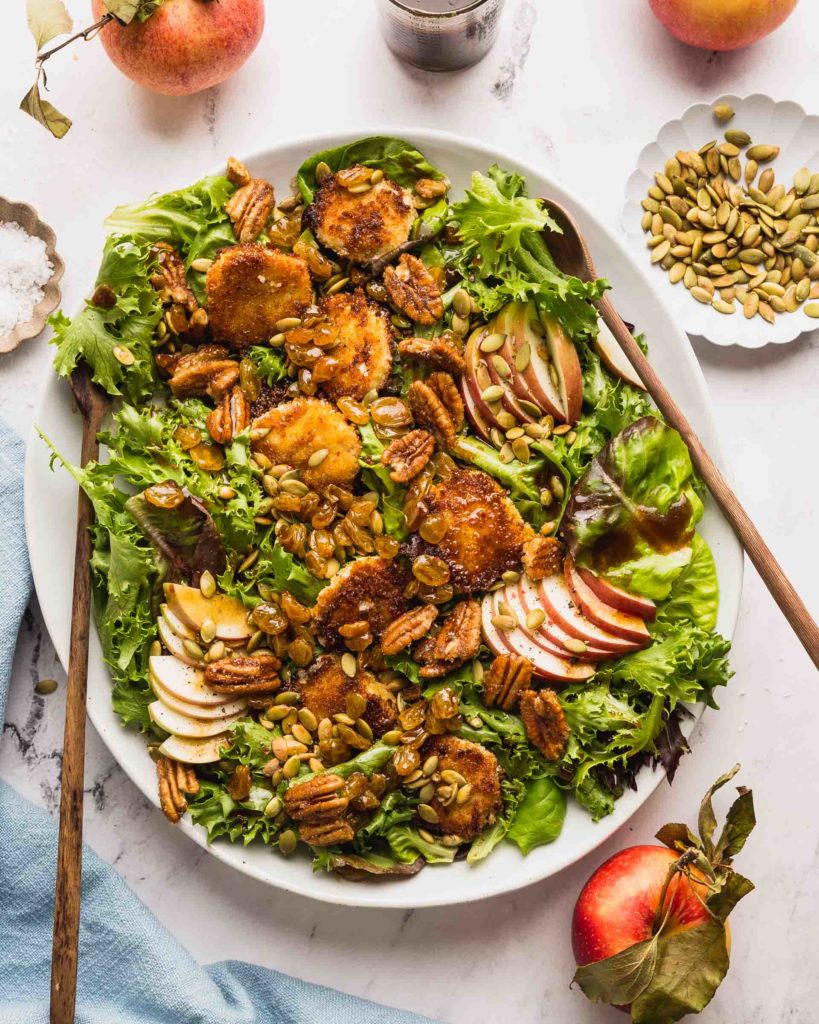 This Goat Cheese Fritter and Apple Salad with Brown Sugar Pecans and Maple Vinaigrette is a hearty meal with enough components to make each bite interesting and filling.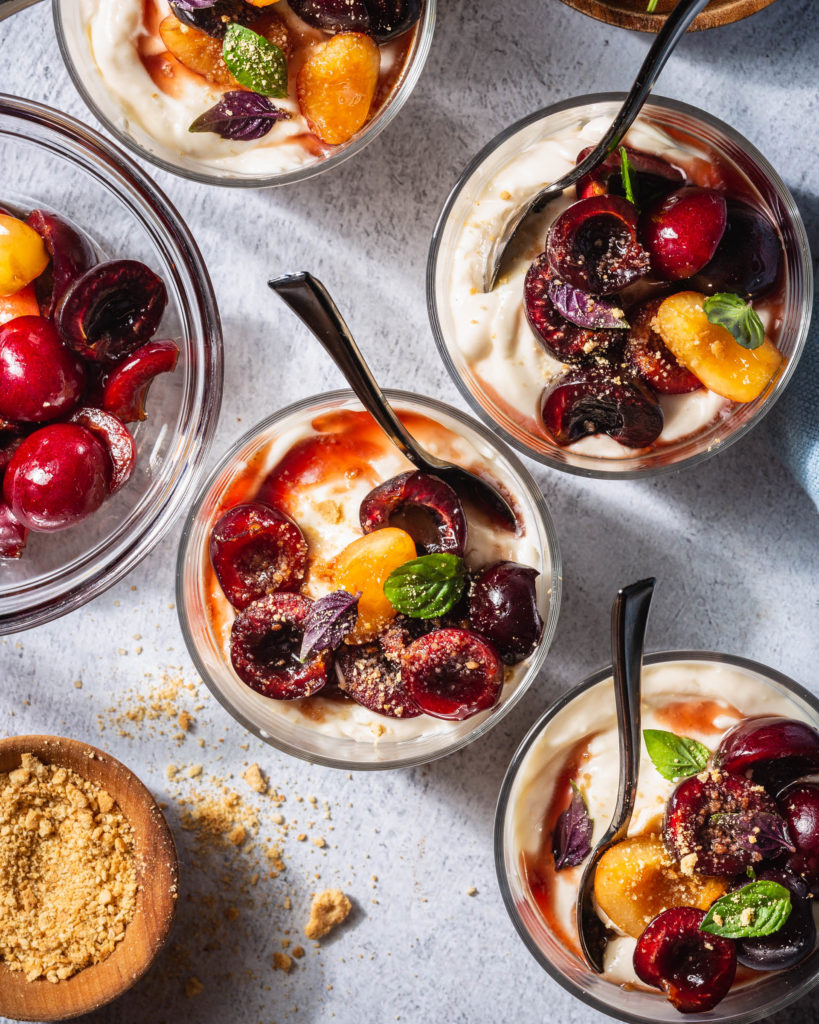 These No-Bake Cherry Cheesecake Cups with Amaretto are the perfect single serving desserts to feed you and your friends during the hot days of summer. Make these when cherries are in season and you don't feel like turning your oven on.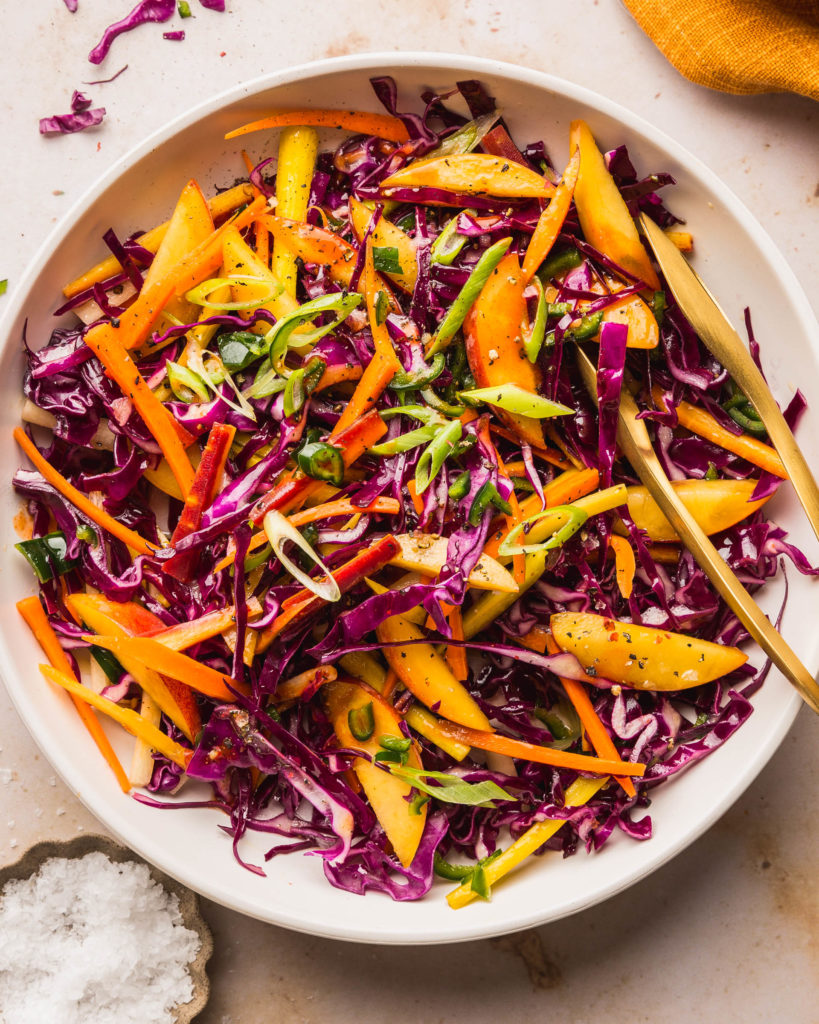 Make this Sweet and Spicy Peach Poblano coleslaw to bring your next taco night, grill out, or sandwich party to the next level! This coleslaw hits on so many notes – it's bright, tangy, a bit spicy and just a touch sweet!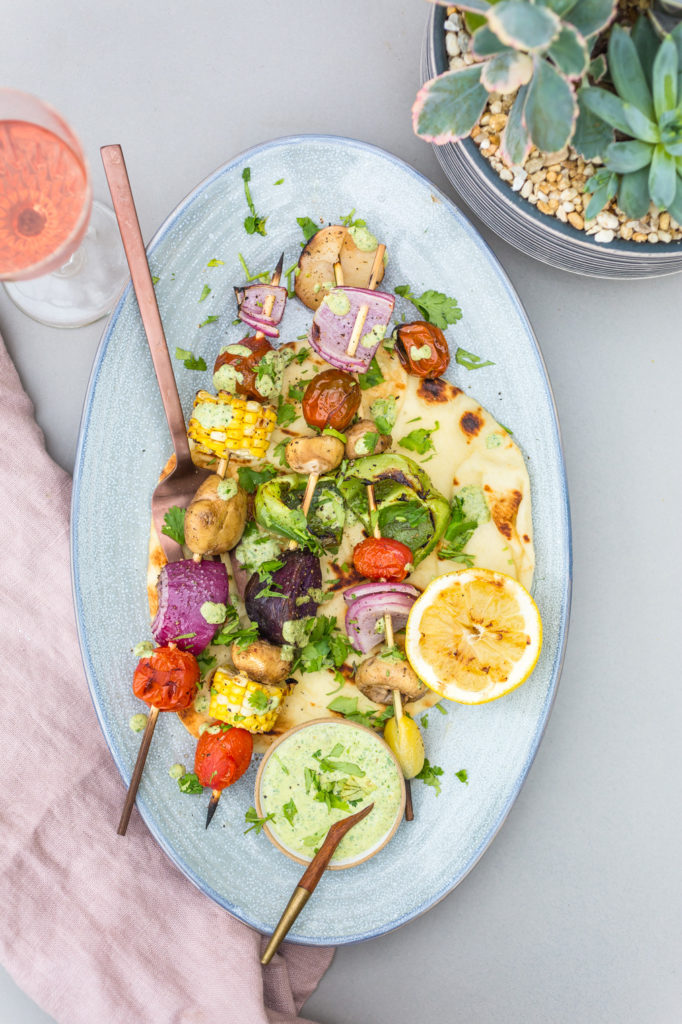 Grilling this weekend? Us too and we will most certainly be making This Grilled Veggies with Cilantro Yogurt Sauce & Grilled Pita recipe!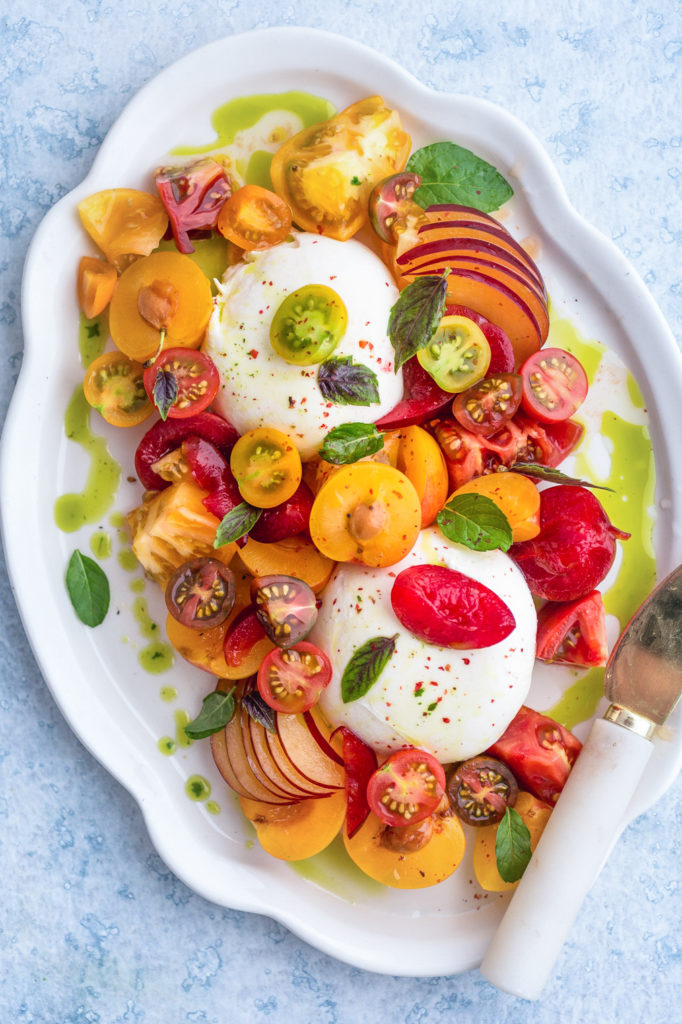 This Burrata with Plums Tomatoes and Mint-Basil Oil recipe can be whipped up in under 15 minutes and requires zero cooking time. Perfect warm weather appetizer? I think so.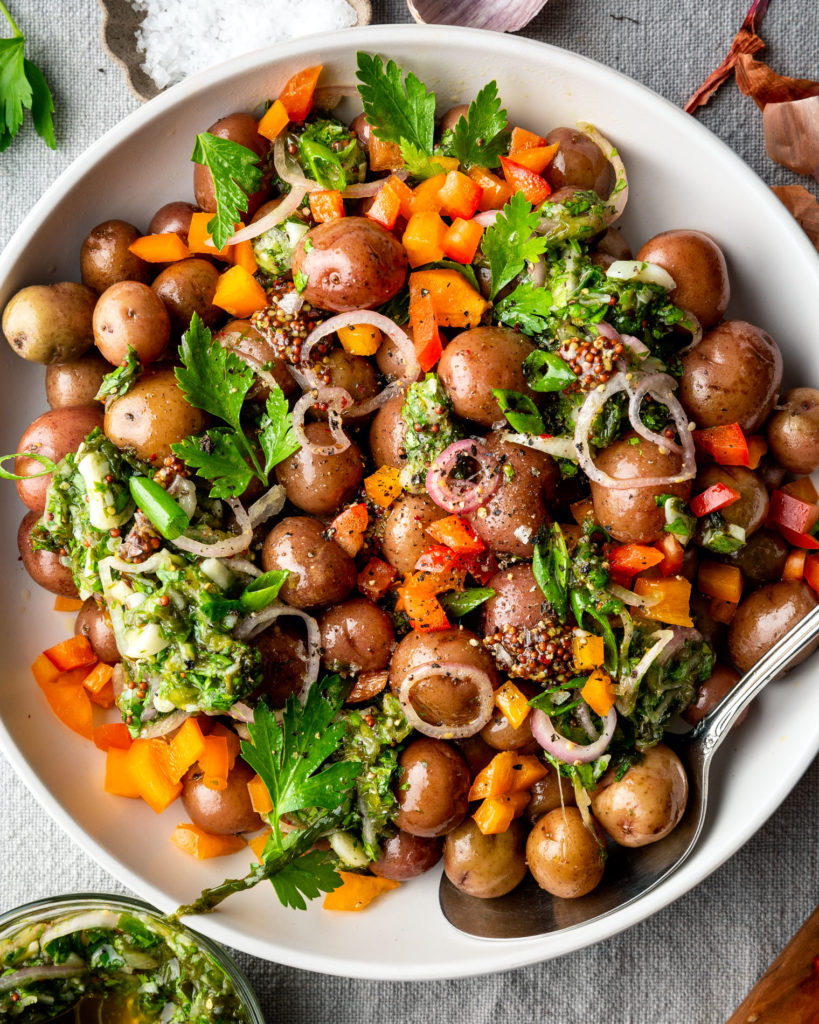 This Vegetarian Potato Salad with Roasted scallion Salsa Verde Sauce is a simple and delicious side dish that is perfect for summer grill outs or picnics.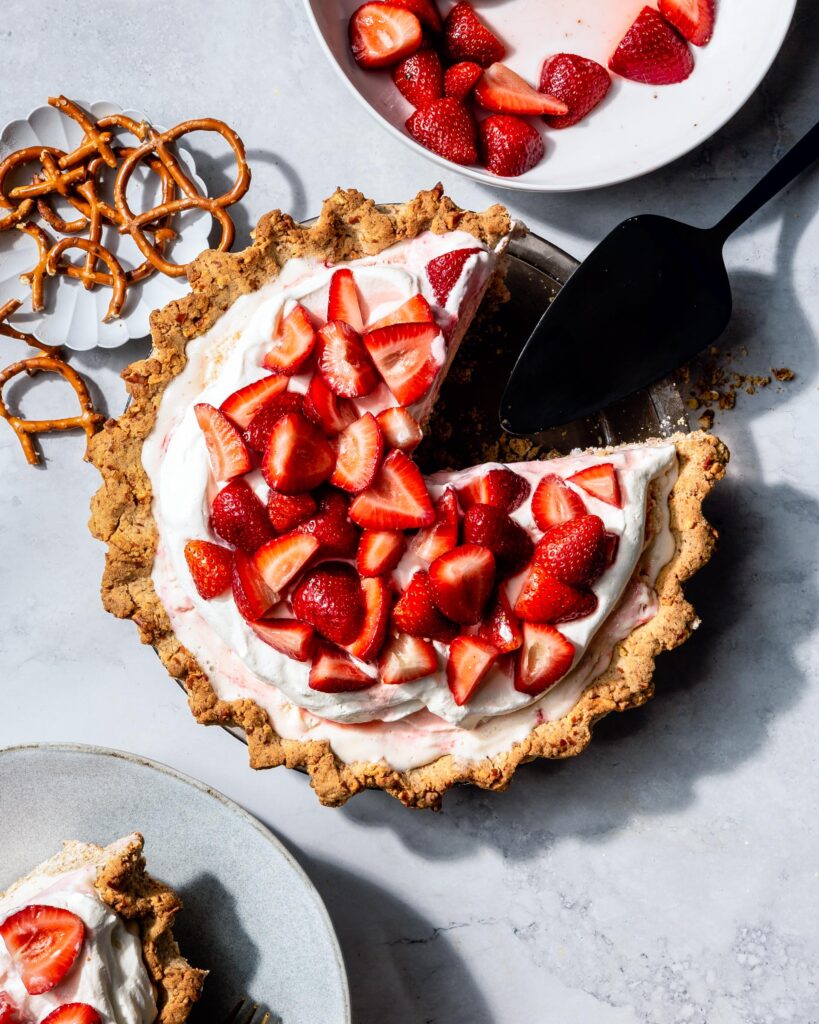 This Strawberry Cheesecake Ice Cream Pie with a Pretzel Crust is a delicious and refreshing way to use strawberries up this summer. The filling is made with Hudsvonille Ice Cream and the pretzel crust gives the perfect amount of savory to this otherwise sweet dessert.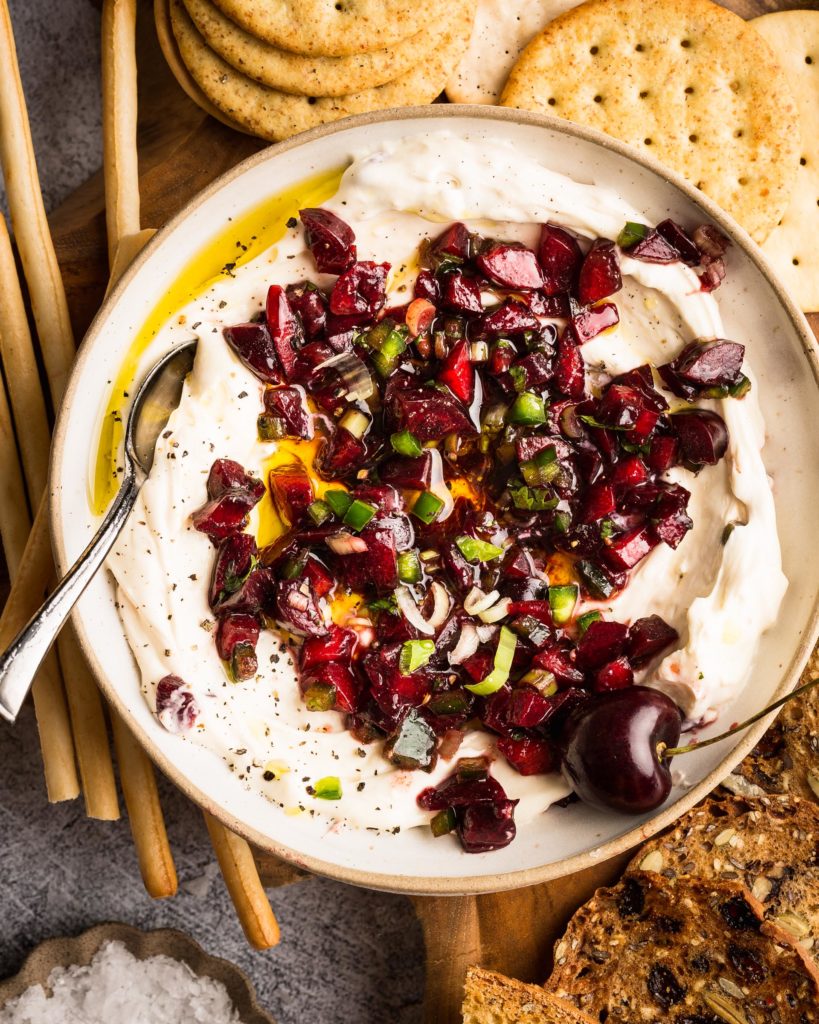 This Cherry Jalapeño Dip with Whipped Cream Cheese is a warm weather twist on a cream cheese cranberry dip that gets served around Thanksgiving in my family. The dip is no bake and is served chilled which makes it an ideal snack for warm weather days.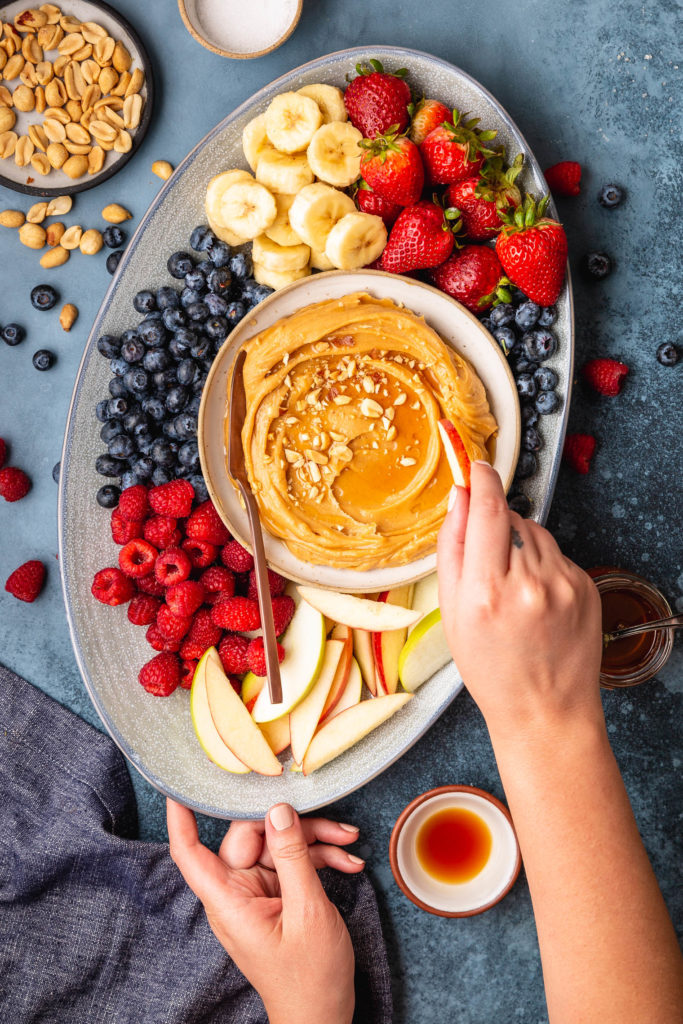 This Sweet Peanut Butter Mascarpone Fruit Dip is just waiting to be whipped up at your weekend hang! It can be made in under a minute (!!) and is delicious with berries and apples.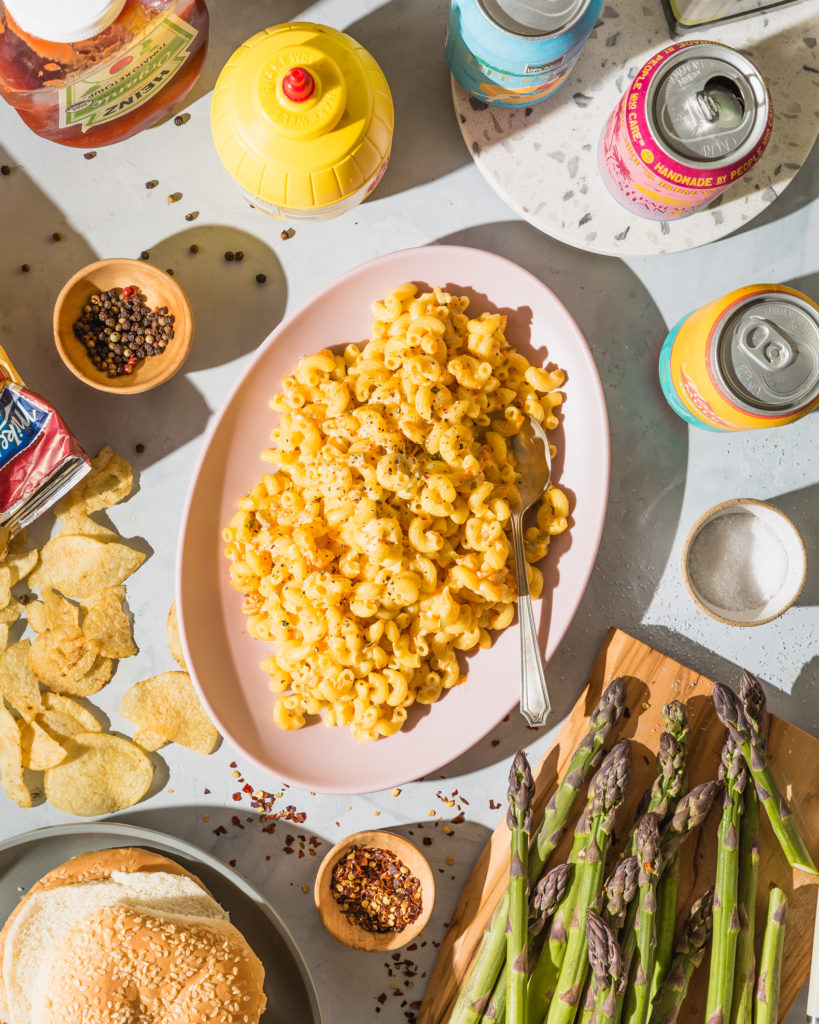 This delicious Mac Salad is from the gorgeous Aloha Kitchen, a cookbook by Alana Kysar with recipes from Hawai'i. It's perfect for summer cookouts or picnics.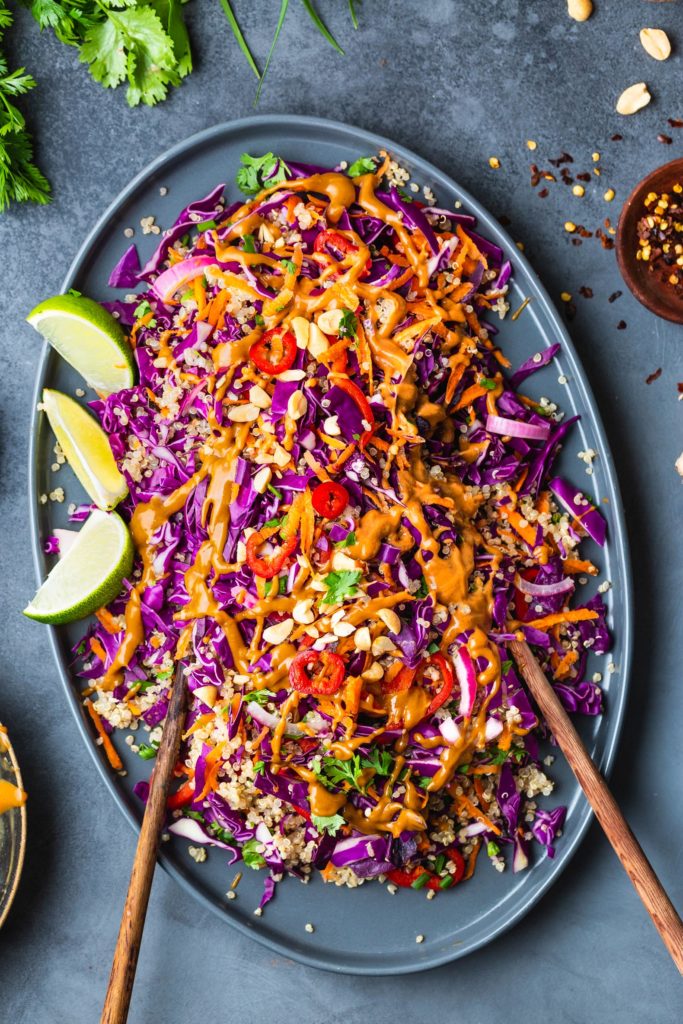 This Thai Quinoa Salad is a perfect side for a cook-out or picnic — it's refreshing, packed full of flavor, and can easily be made ahead of time!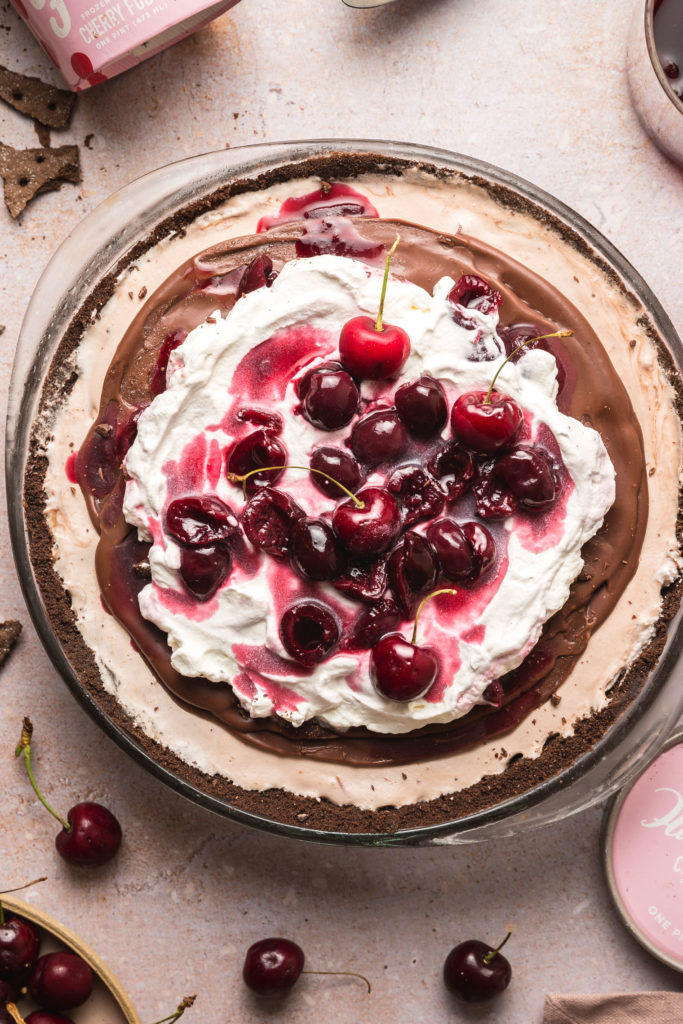 This Cherry Fudge Ice Cream Pie is the perfect summer dessert to serve at your grill out! A chocolate graham cracker crust is topped with delicious Hudsonville Dairy-Free ice cream, fudge, homemade whipped cream, and more chocolate. What's not to love?!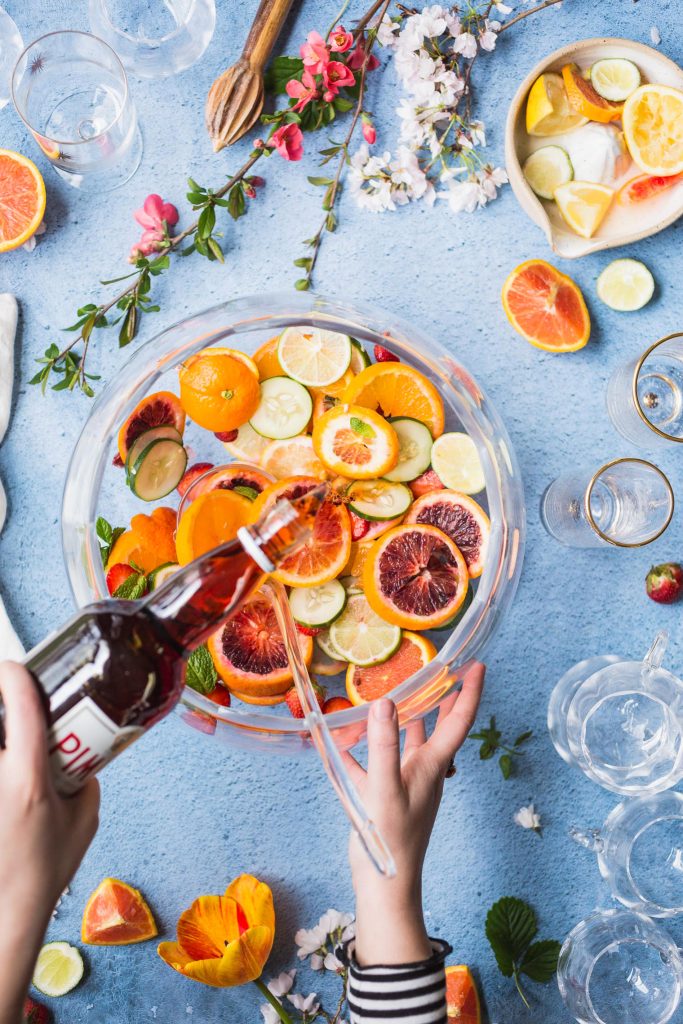 I'd usually reserve this Pimm's Punch for when I was planning to have a big crowd over but why limit it to that and instead why not make a batch on Friday and enjoy it all weekend long?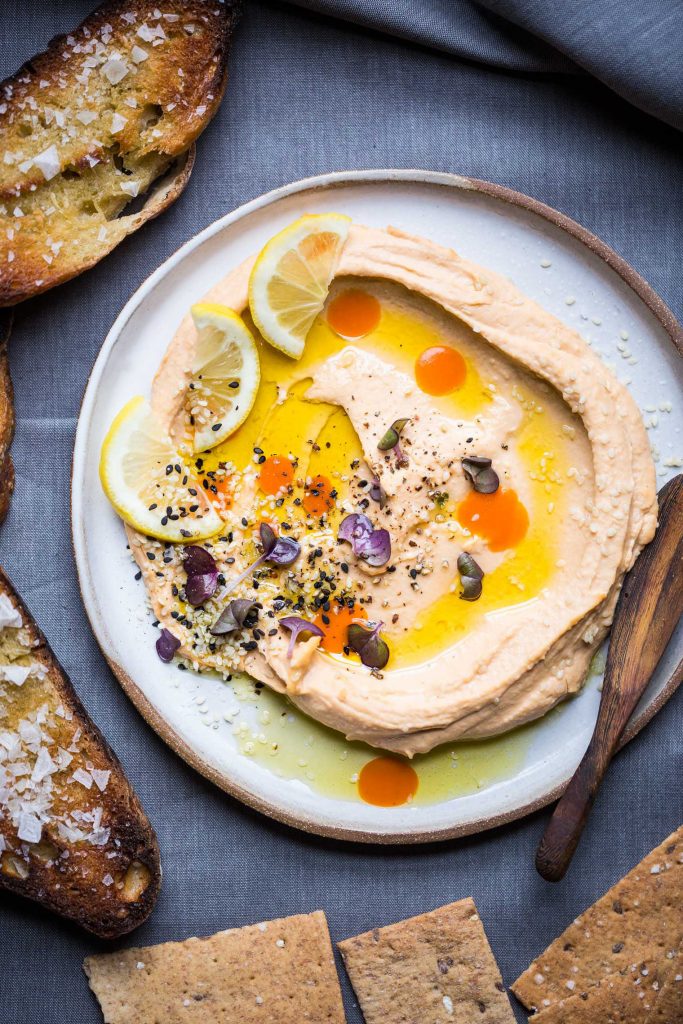 This spicy Buffalo White Bean Hummus is the perfect protein-packed afternoon snack or spread for any meal. Using white beans to create a creamy hummus is the secret to being able to cut back on oil in this recipe.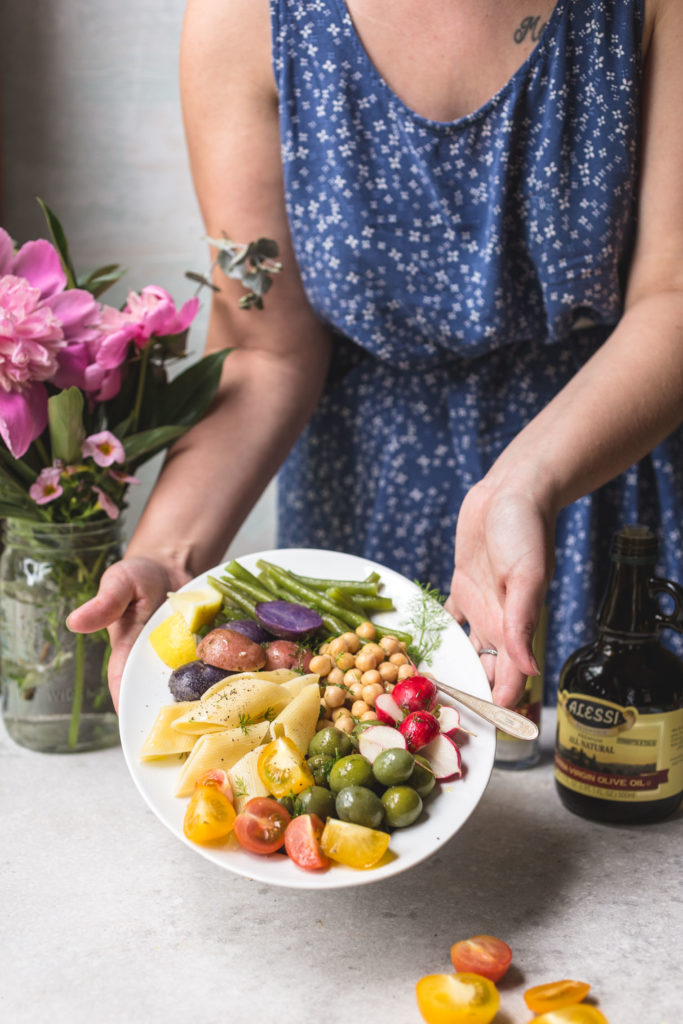 This easy vegetarian Dill Pasta Salad is the perfect accompaniment to your summer grill outs. Serve it Nicoise Salad-style or toss everything together for a more traditional serving option.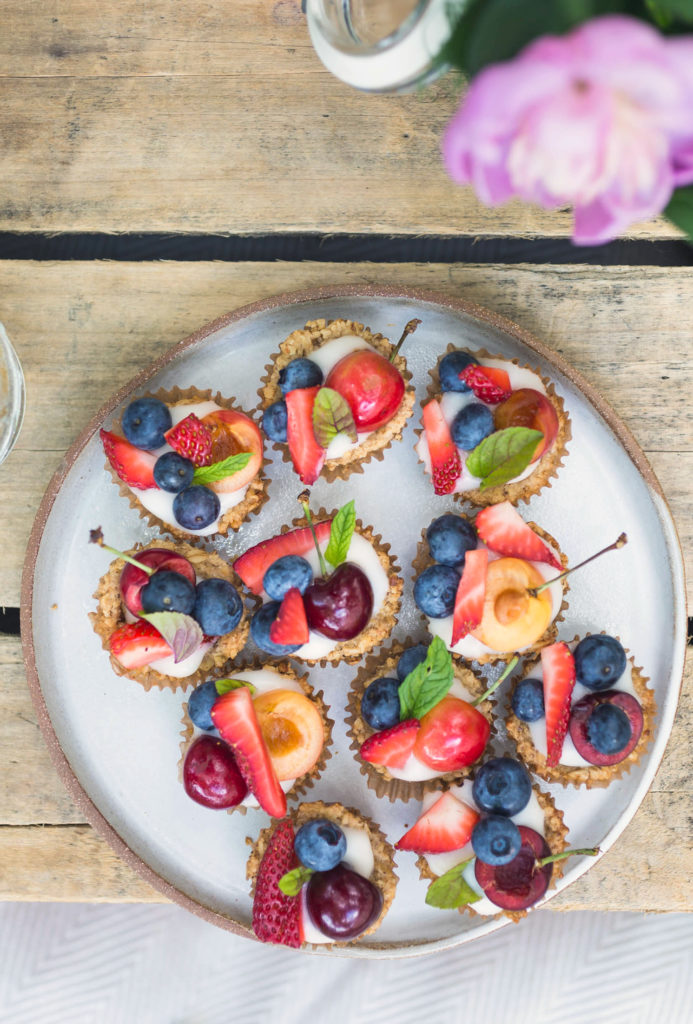 These Fruit & Yogurt Granola Tarts are a refreshing and light dessert to finish your grill out off with!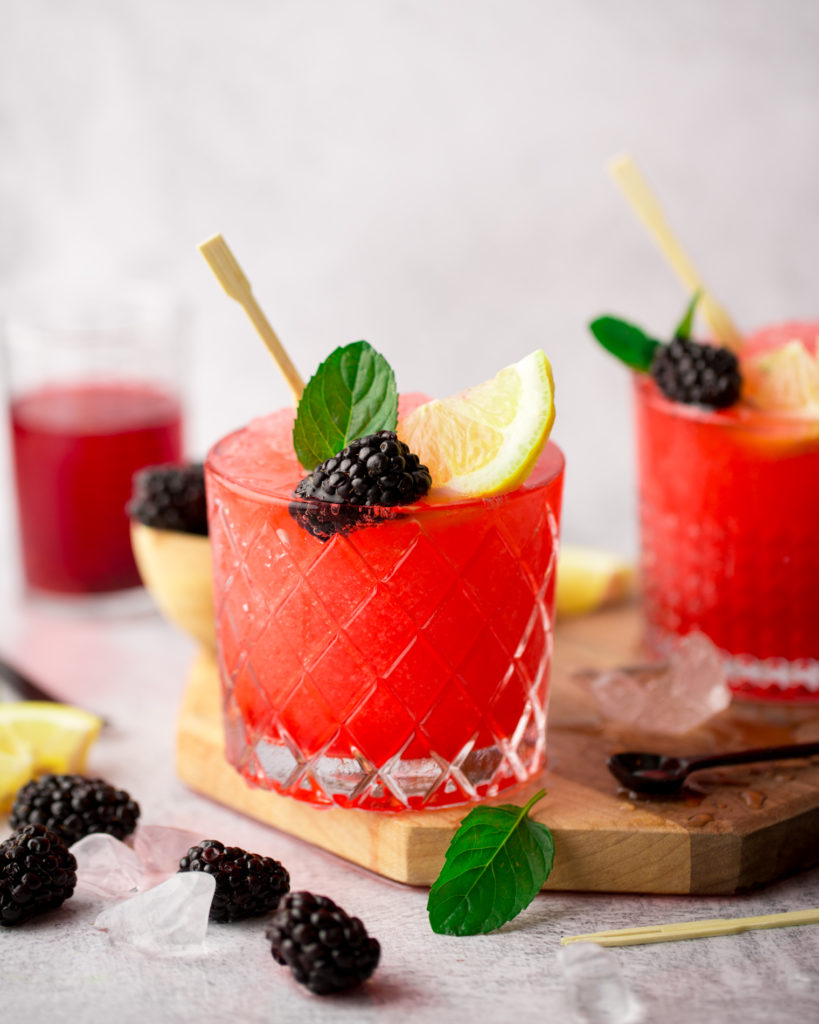 These Spiked Frozen Lemonade with Blackberry & Mint cocktails are a refreshing way to keep cool this summer and enjoy an easy and homemade mixed drink. They can be whipped up in minutes if you make the concentrate beforehand so happy hour can become your new favorite time of day.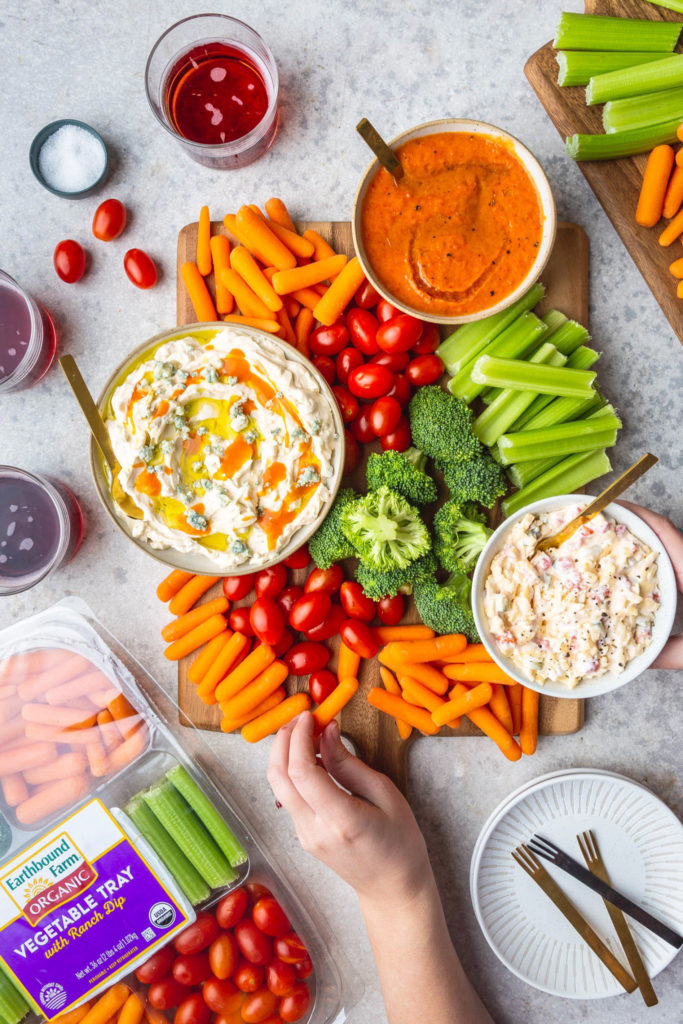 Looking for easy dip recipes to help eat up an entire vegetable tray? Look no further than these three 5 ingredient dip recipes!
That's it – those were my 22 Vegetarian Memorial Day Recipes! I hope you all have a safe and fun Memorial Day weekend (well – folks in the US. Everyone else – please have a lovely regular weekend!!). <3
Make sure to tag me on Instagram and use #vegetarianventures when trying this dish out!