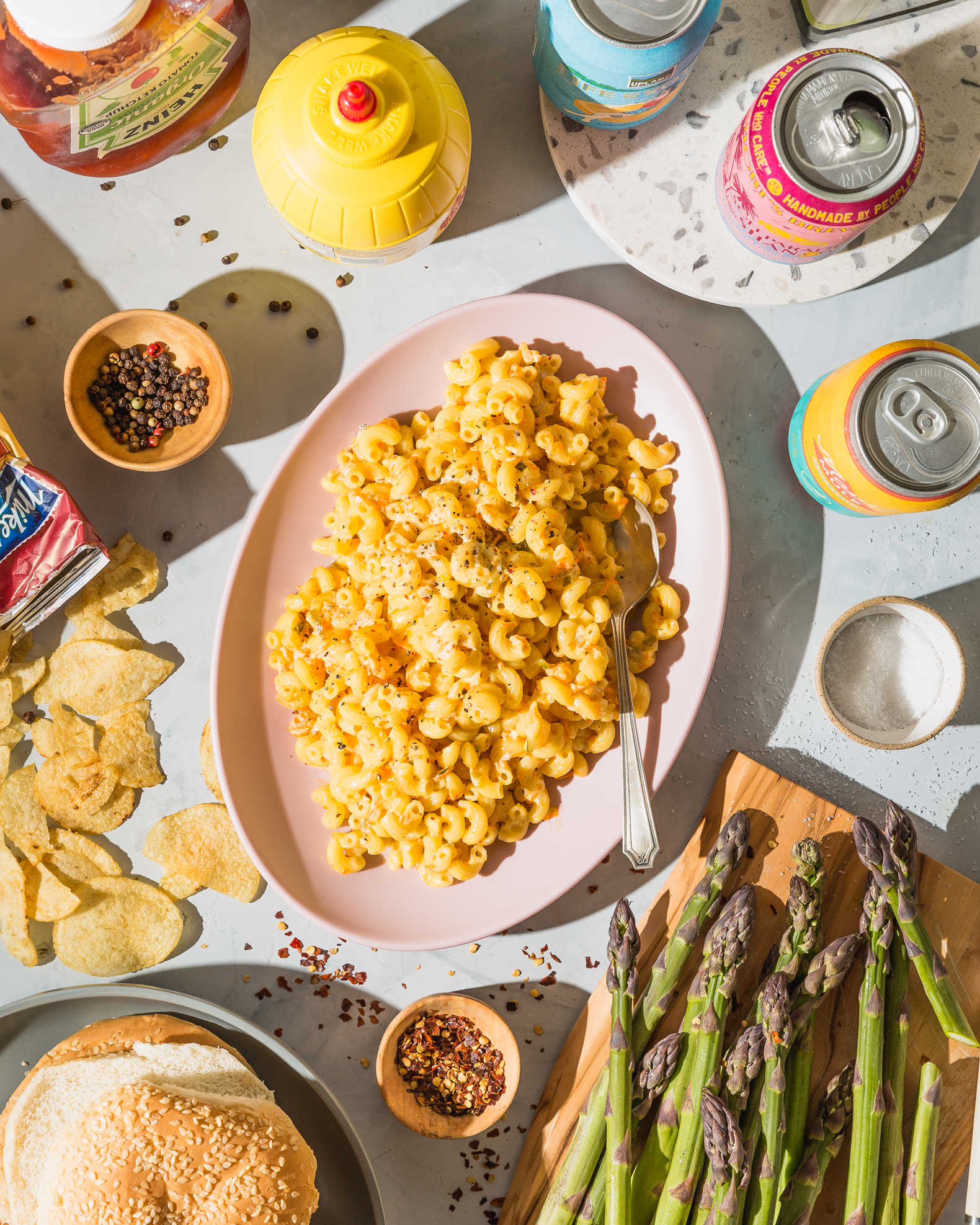 22 Vegetarian Memorial Day Recipes For A Laid Back Weekend
Today I'm sharing 22 Vegetarian Memorial Day Recipes For A Laid Back Weekend to help bring some inspiration to your weekend ahead.
Let's face it – Memorial Day weekend is going to look different this year. For most, this weekend is the official start of summer and is often times accompanied by a big grill out or day spent at the lake. With the virus still being a big part of our lives, I'd imagine most of you will be keeping it pretty low key this year by staying home (myself included). That doesn't mean you can't celebrate with the people you live with by hosting a little grill out in the backyard or making a feast to enjoy on the porch or while hanging your head out the window (for the people who don't have backyards). Here are the 22 vegetarian Memorial Day recipes for a laid back weekend that I would suggest you consider making: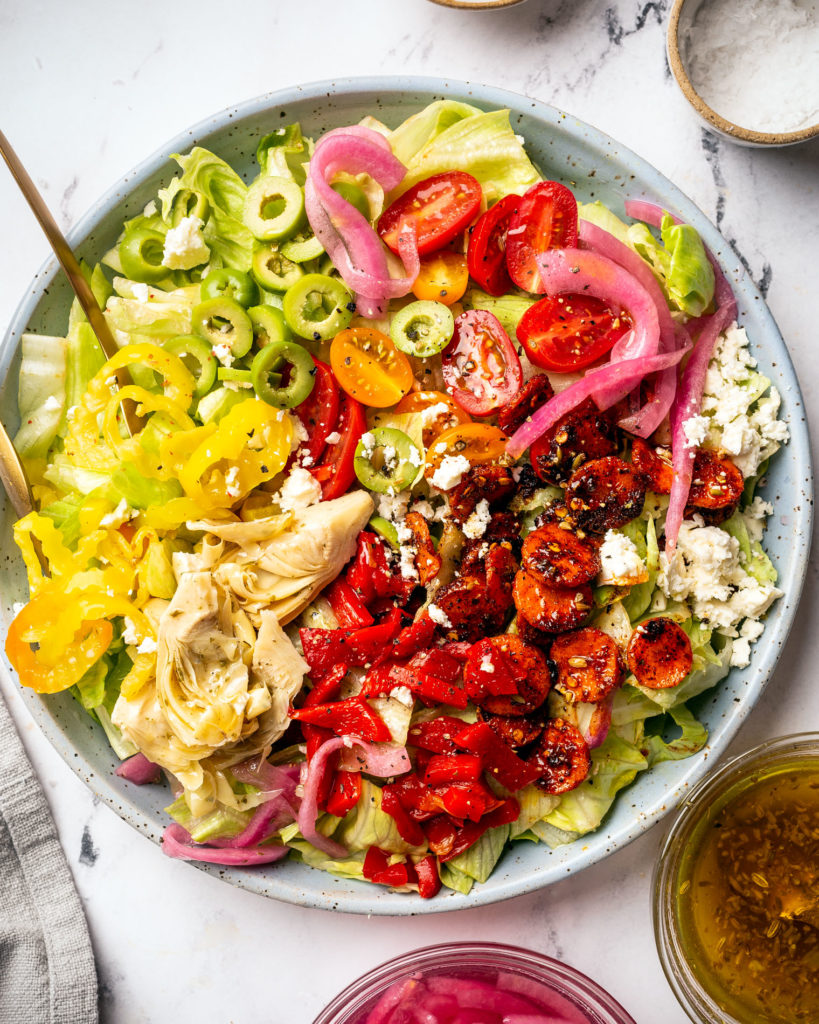 Starting out this vegetarian Memorial Day Recipes round-up with this veggie packed Vegetarian Antipasto Salad with Pepperoni-Spiced Roasted Carrots because it would be a perfect salad to serve as a side when grilling out or to just make and enjoy as a lunch main.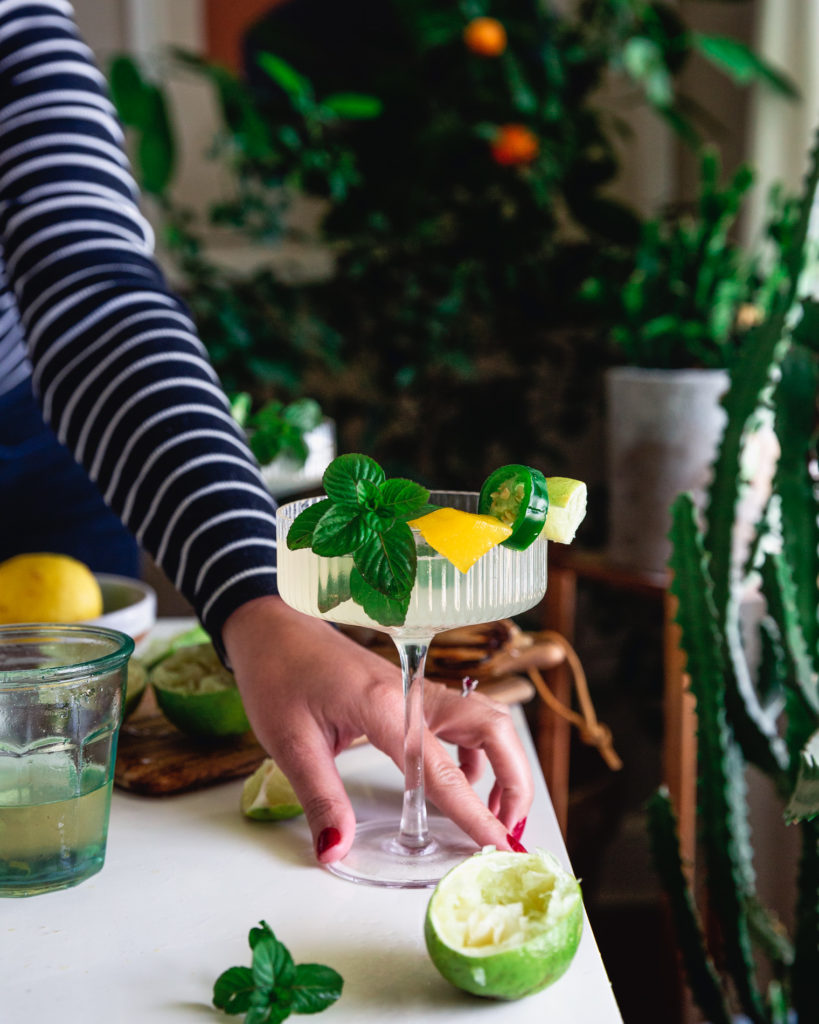 Small batch cocktails will be the way to go this year! This Jalapeño Mango Lime Gimlet is a go-to for me when I want a refreshing and spicy cocktail! If you make the simple syrup ahead of time then this cocktail comes together in just a few minutes!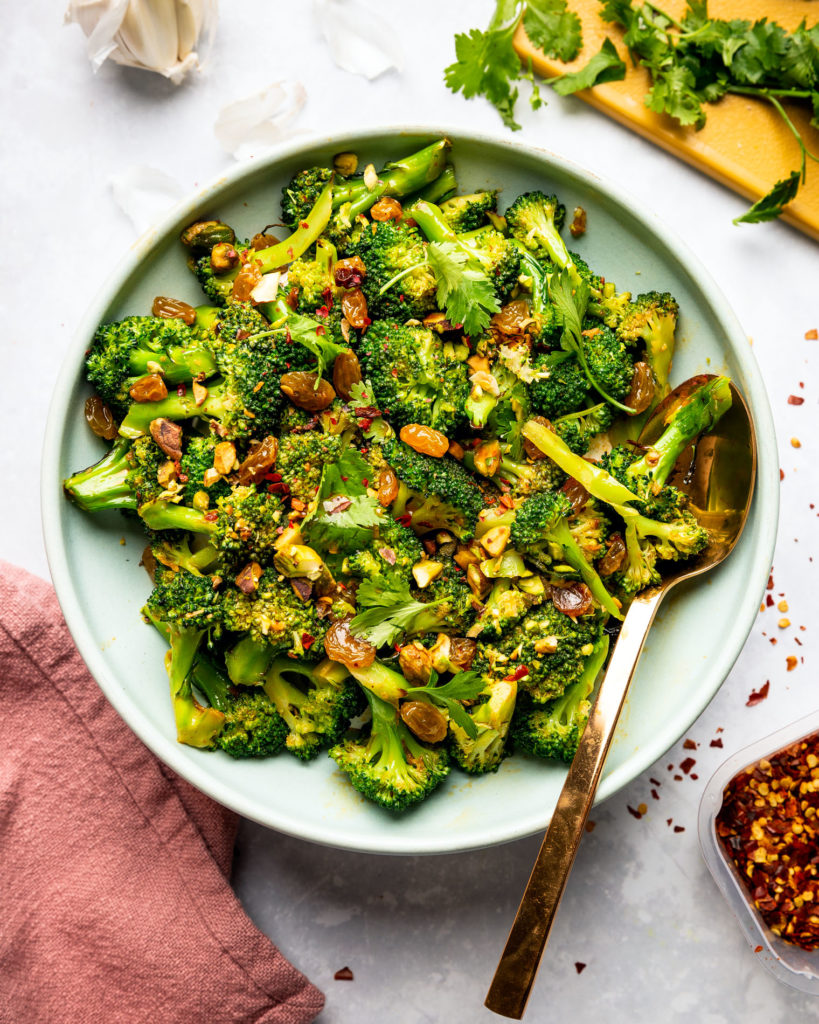 This Easy Broccoli Raisin Salad with pistachios and herbs is another side salad that would be perfect for your grill out. You could even grill the broccoli instead of roasting it!
Nothing signals it's party time to me like an array of dips! These 5 ingredient dip recipes come together in minutes and could be munched on all weekend long!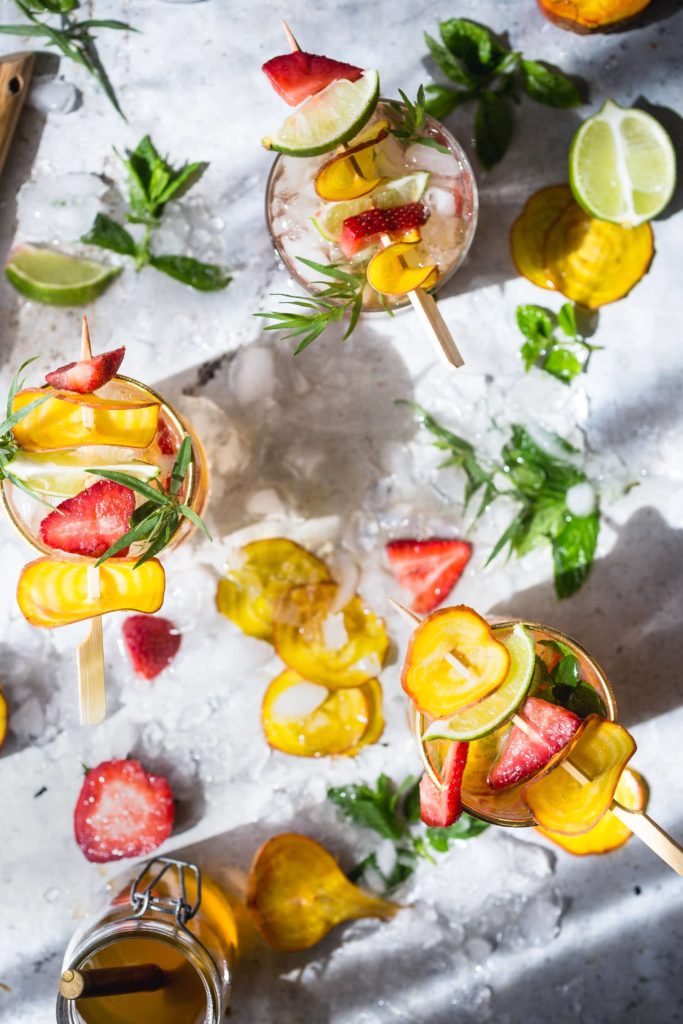 This Sweet Beet Strawberry & Tarragon Vodka Smash is a unique and fun summer cocktail. The savory sweet beet tarragon simple syrup blends perfectly with juicy strawberries.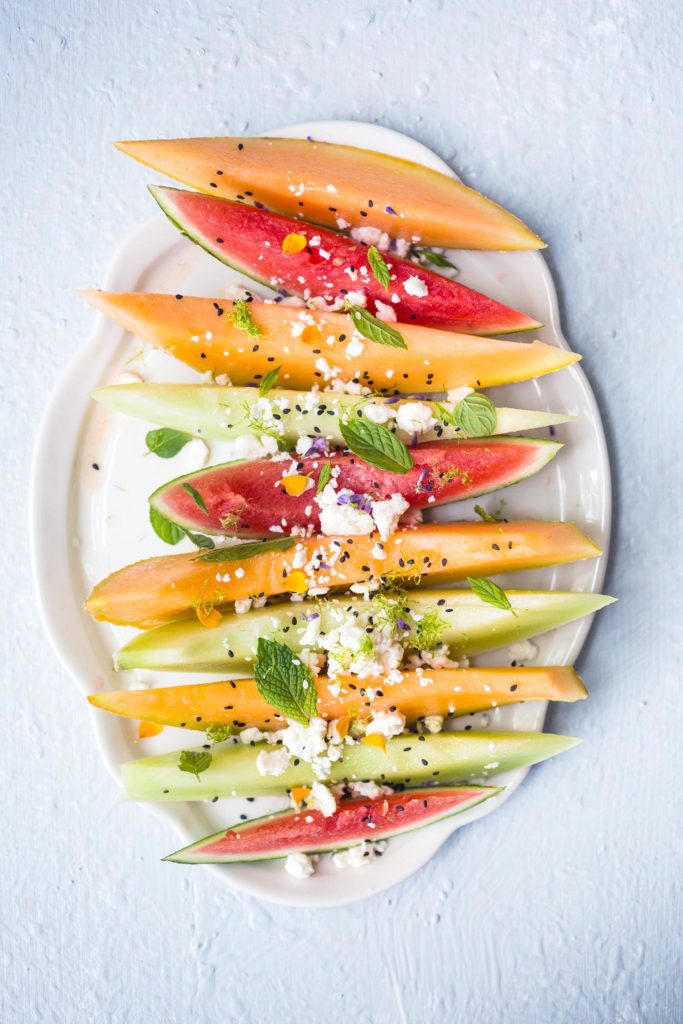 Is it gonna be hot where you are this weekend? This melon salad with feta and mint is beyond easy and quick to prep! This 5-ingredient fruit salad is the perfect sweet and savory starter for any warm weather hang.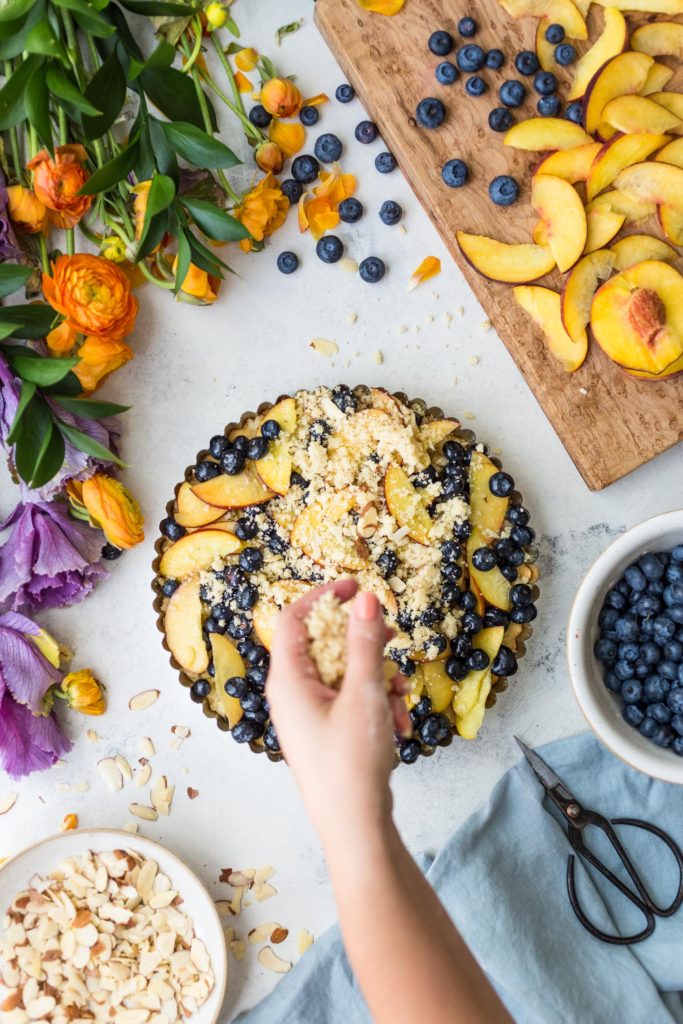 Getting antsy for summer fruit season? Me too! Make this easy Almond Peach Blueberry Crumble Slices recipe to help soothe your craving!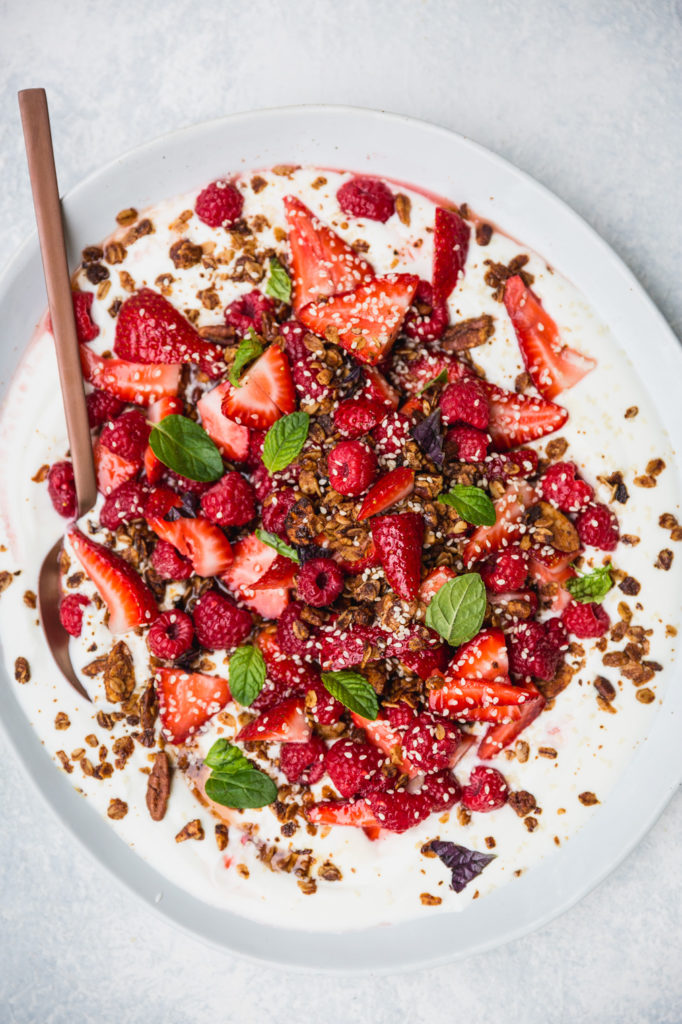 This Fruit Salad with Yogurt and Tahini Granola is a modern hybrid between a parfait and fruit salad for a crowd. It's cooling, crunchy, tangy, and juicy, making it the perfect light dessert on a warm summer day.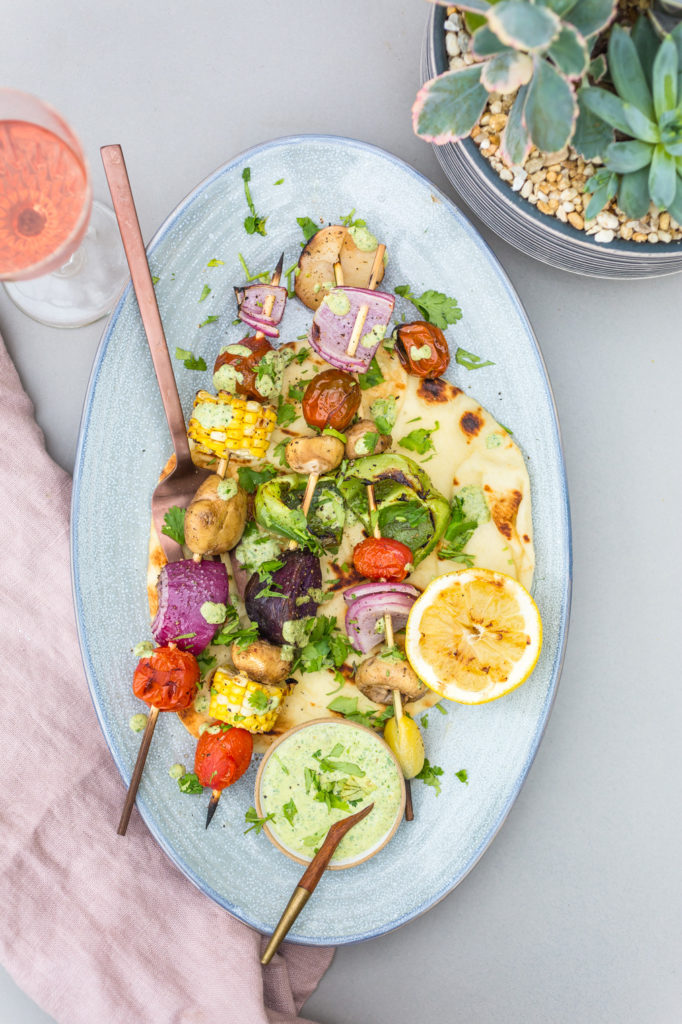 Grilling this weekend? Us too and we will most certainly be making This Grilled Veggies with Cilantro Yogurt Sauce & Grilled Pita recipe!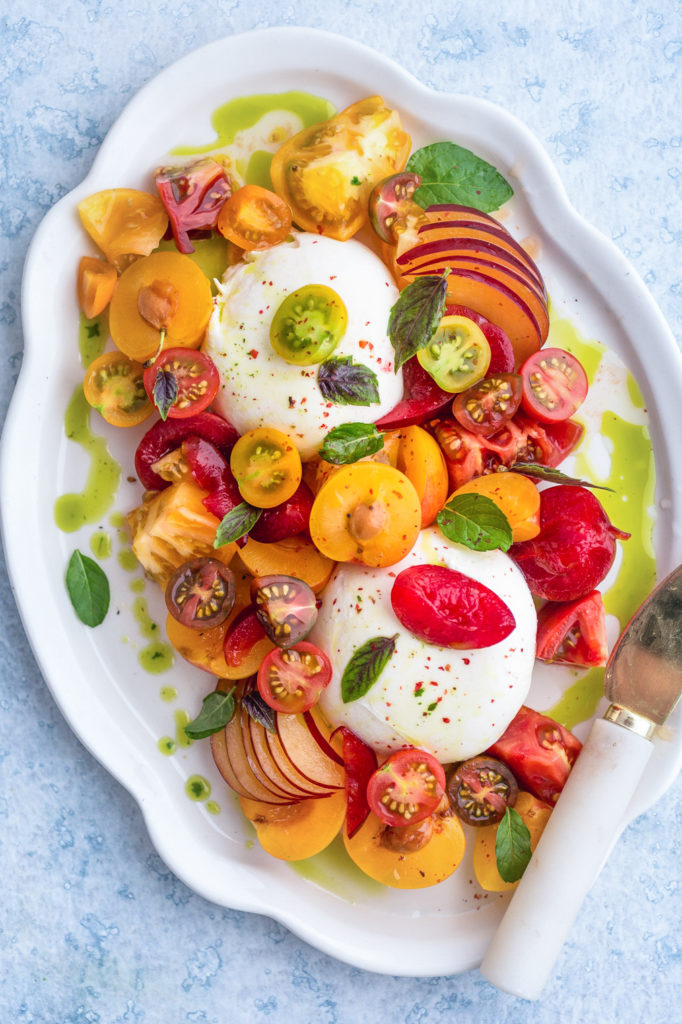 This Burrata with Plums Tomatoes and Mint-Basil Oil recipe can be whipped up in under 15 minutes and requires zero cooking time. Perfect warm weather appetizer? I think so.
Another great side dish option for your grill out! This Farro Salad with Pistachios Apricots and Herbs can be made in under 30 minutes and lasts several days in the fridge when tightly sealed. The chewy farro balances perfectly with salty pistachios, a bright citrus dressing, and sweet apricots pieces.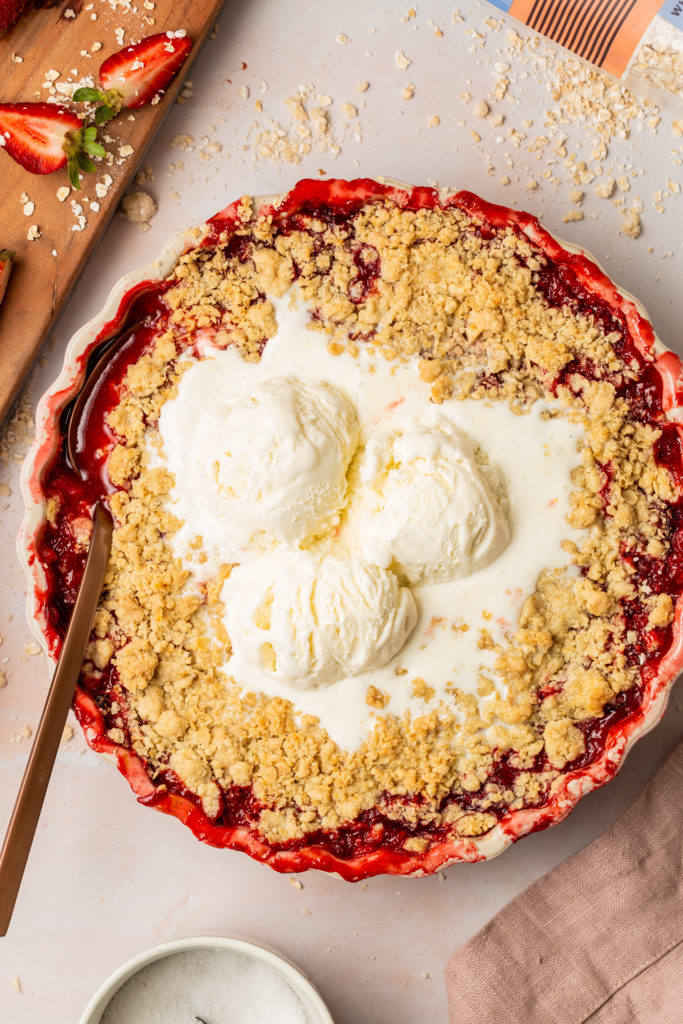 A celebration isn't a celebration without dessert! This Gluten-Free Strawberry Rhubarb Crisp is an easy and delicious spring rainy day baking project that can be made in under an hour!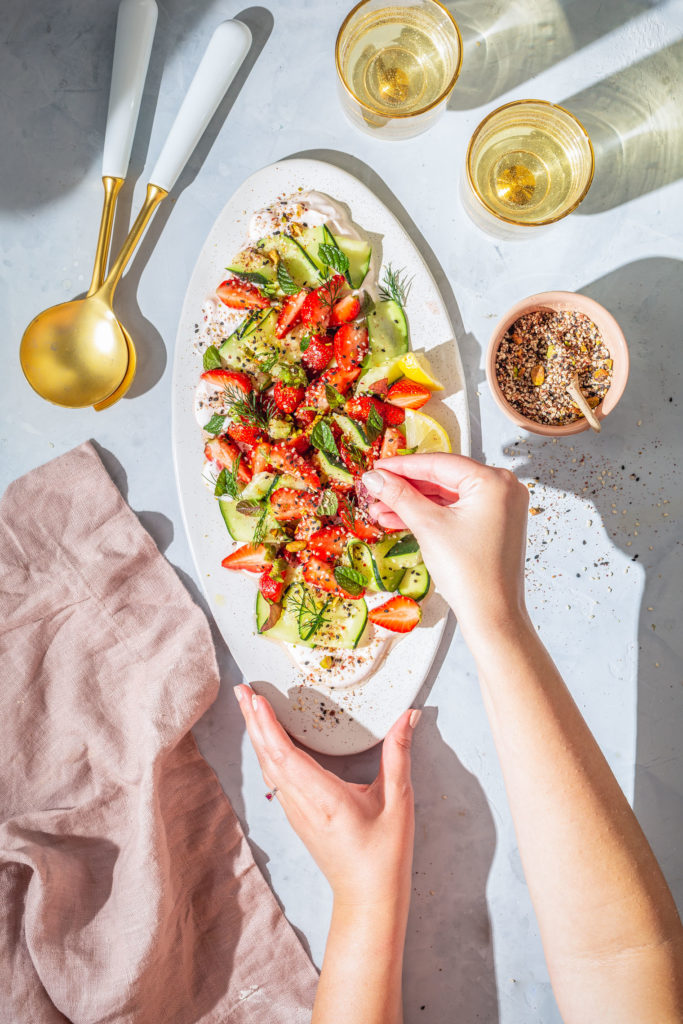 This Cucumber Salad Recipe With Strawberry Yogurt & Pistachio Za'atar would be a perfect side for anyone experience warm weather this weekend!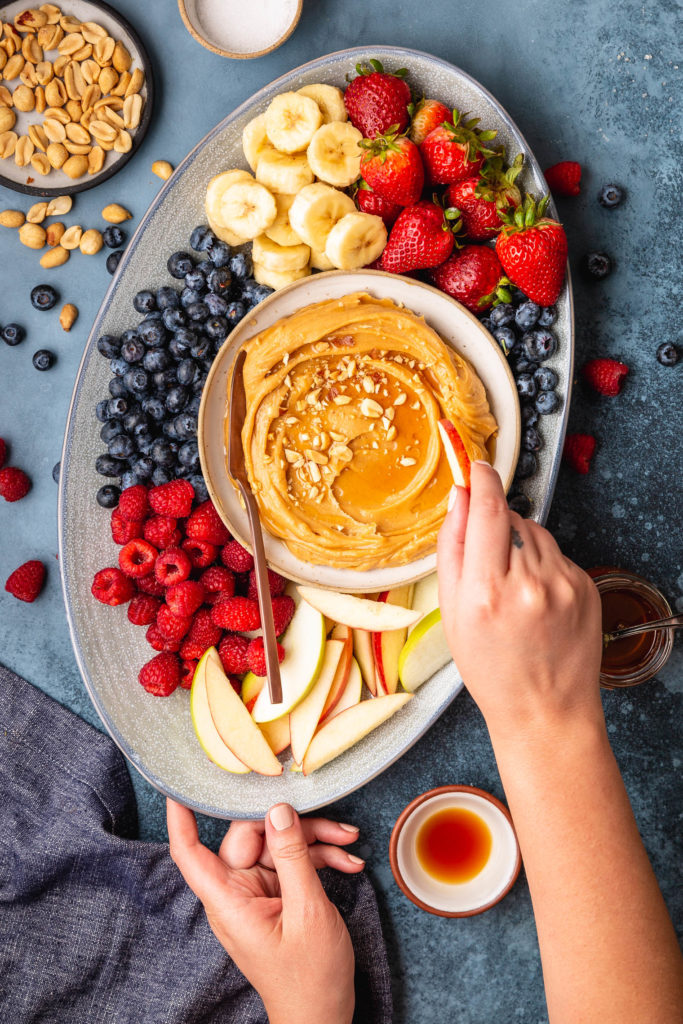 This Sweet Peanut Butter Mascarpone Fruit Dip is just waiting to be whipped up at your weekend hang! It can be made in under a minute (!!) and is delicious with berries and apples.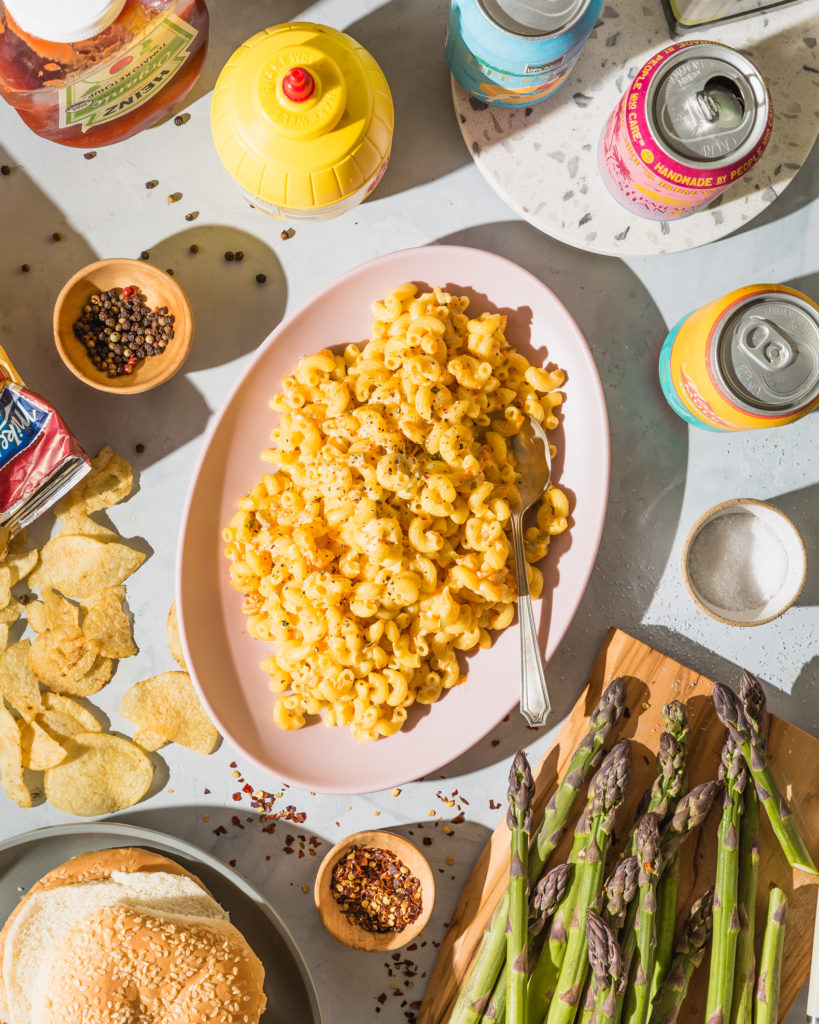 This delicious Mac Salad is from the gorgeous Aloha Kitchen, a cookbook by Alana Kysar with recipes from Hawai'i. It's perfect for summer cookouts or picnics.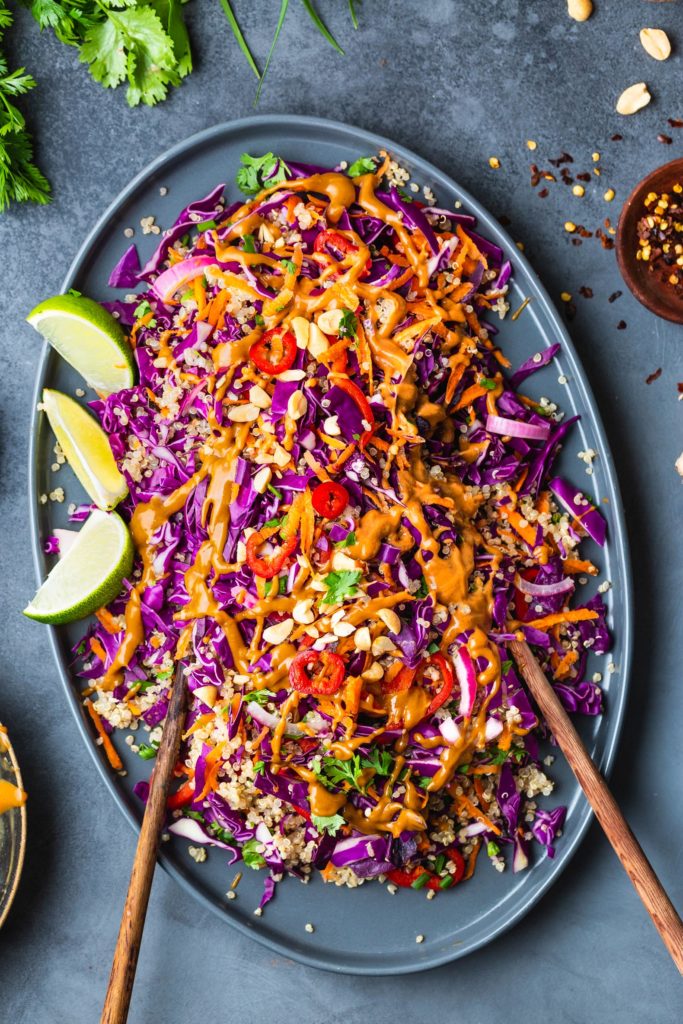 This Thai Quinoa Salad is a perfect side for a cook-out or picnic — it's refreshing, packed full of flavor, and can easily be made ahead of time!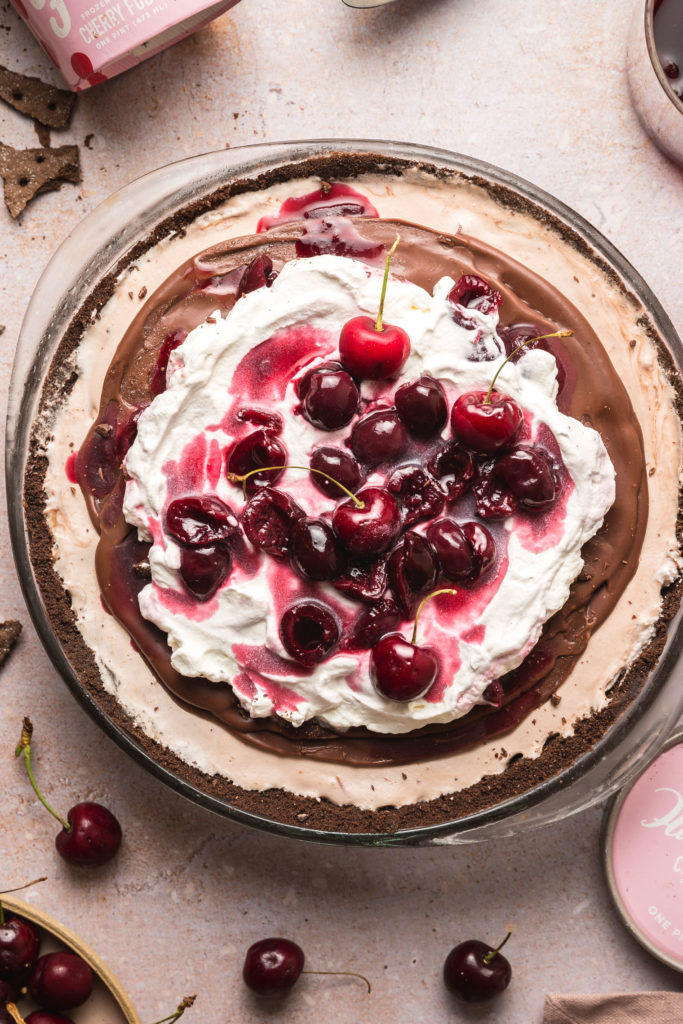 This Cherry Fudge Ice Cream Pie is the perfect summer dessert to serve at your grill out! A chocolate graham cracker crust is topped with delicious Hudsonville Dairy-Free ice cream, fudge, homemade whipped cream, and more chocolate. What's not to love?!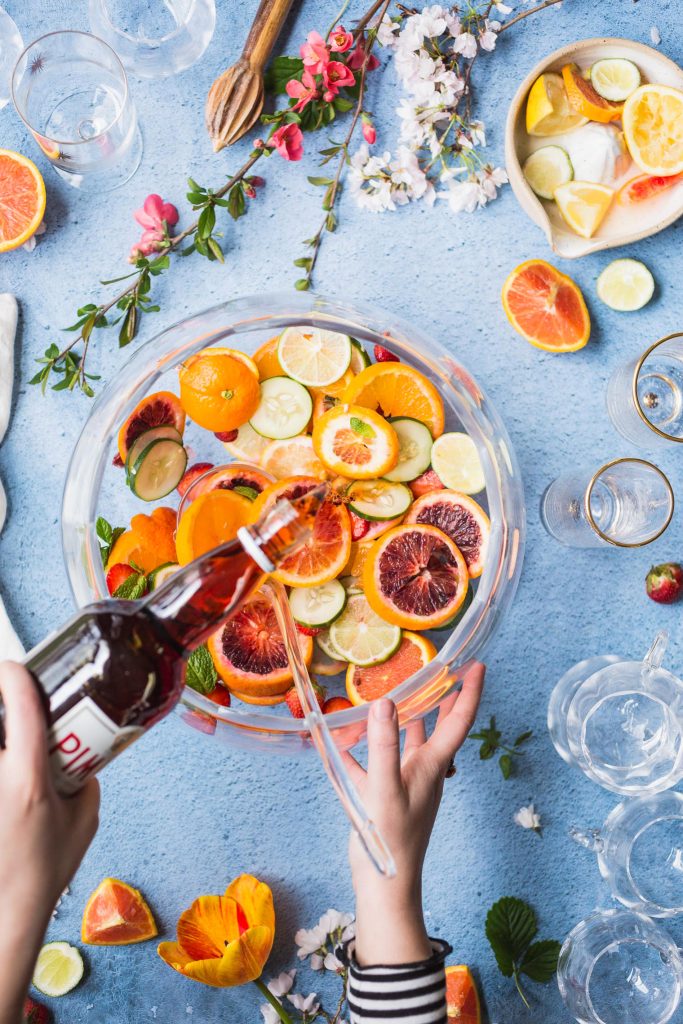 I'd usually reserve this Pimm's Punch for when I was planning to have a big crowd over but why limit it to that and instead why not make a batch on Friday and enjoy it all weekend long?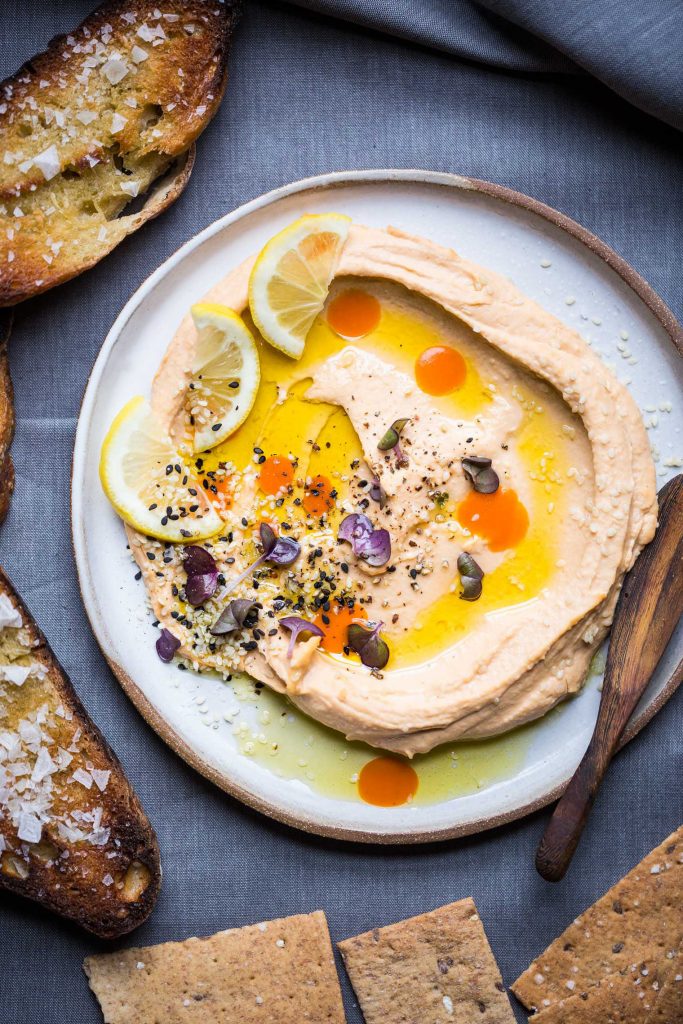 This spicy Buffalo White Bean Hummus is the perfect protein-packed afternoon snack or spread for any meal. Using white beans to create a creamy hummus is the secret to being able to cut back on oil in this recipe.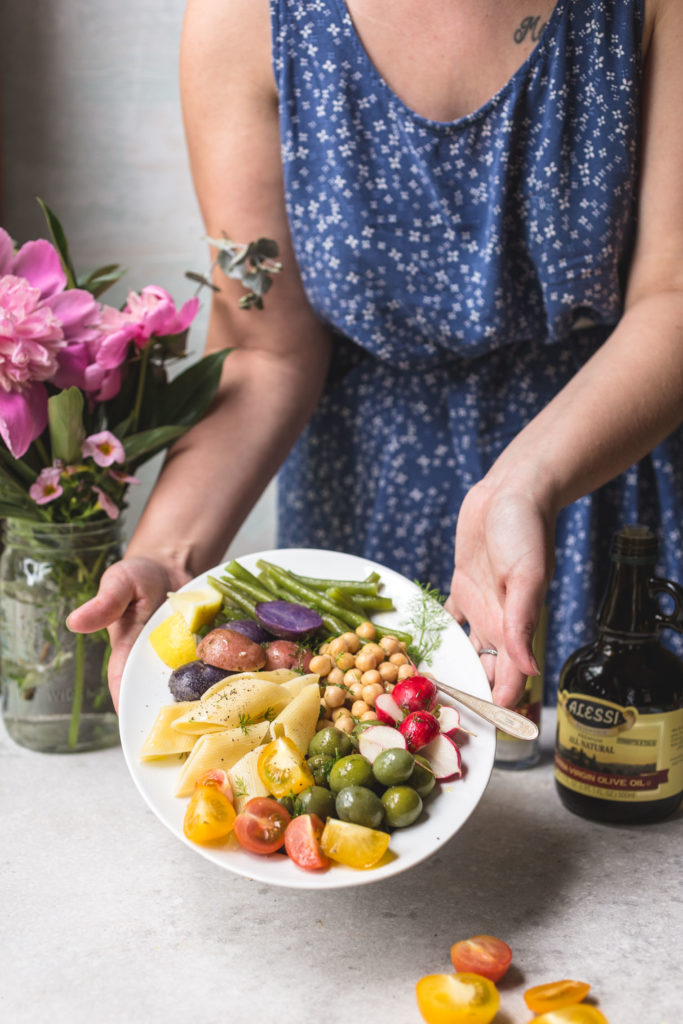 This easy vegetarian Dill Pasta Salad is the perfect accompaniment to your summer grill outs. Serve it Nicoise Salad-style or toss everything together for a more traditional serving option.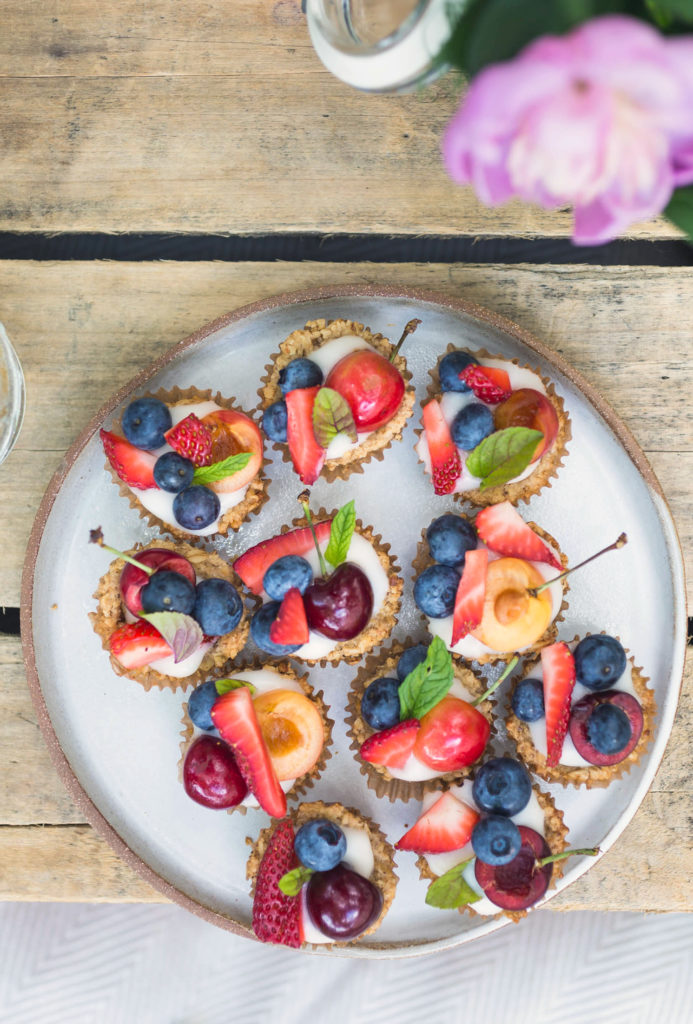 These Fruit & Yogurt Granola Tarts are a refreshing and light dessert to finish your grill out off with!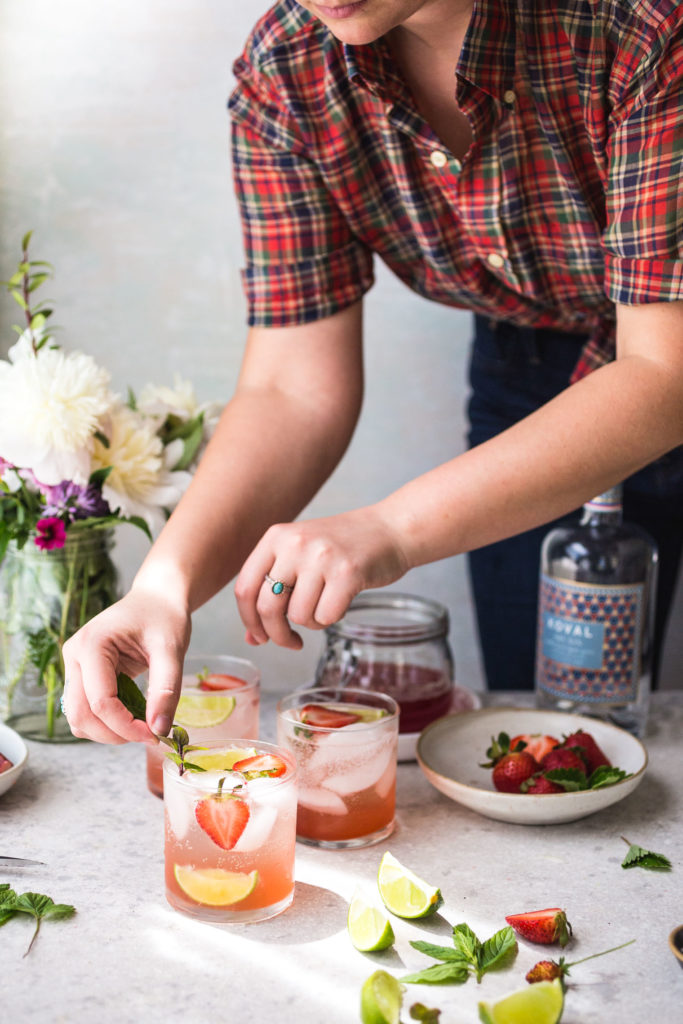 This Strawberry Rhubarb Gin & Tonic recipe is the perfect spring (/ early summer) twist on a gin and tonic. It's light, refreshing, and has the tiniest hint of sweet.
That's it – those were my 22 Vegetarian Memorial Day Recipes! I hope you all have a safe and fun Memorial Day weekend (well – folks in the US. Everyone else – please have a lovely regular weekend!!). <3
Make sure to tag me on Instagram and use #vegetarianventures when trying this dish out!